Below is CoreLogic data examining price growth across the three broad market segments – bottom 25%, middle 50% and top 25%. This shows that the most expensive properties have shown the most improvement, in terms of annual price growth, and are leading the nascent price recovery:
National: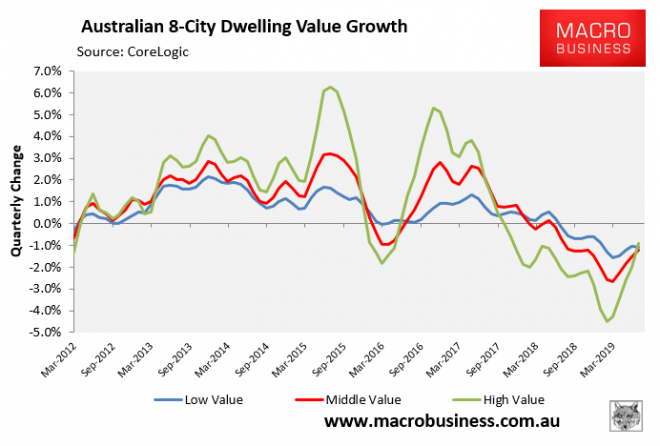 Sydney: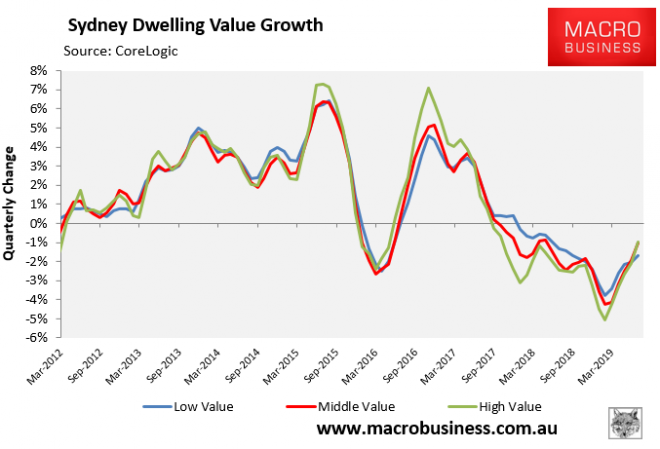 Melbourne: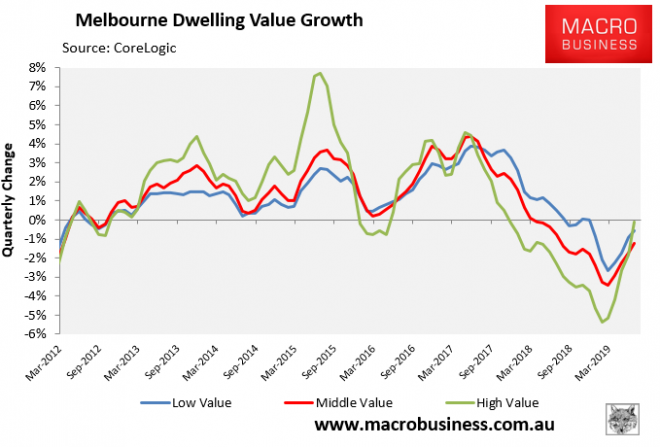 Brisbane: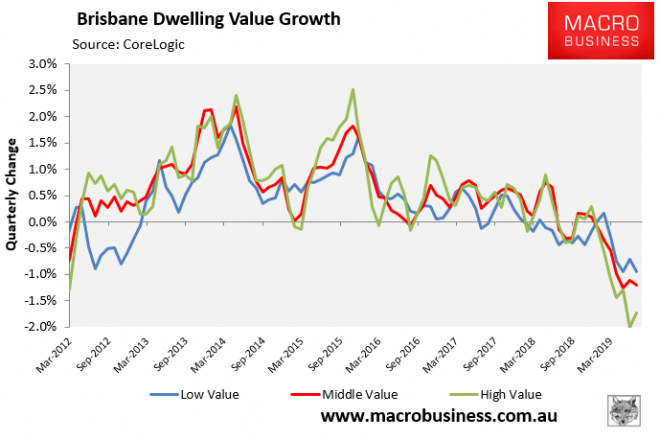 Perth: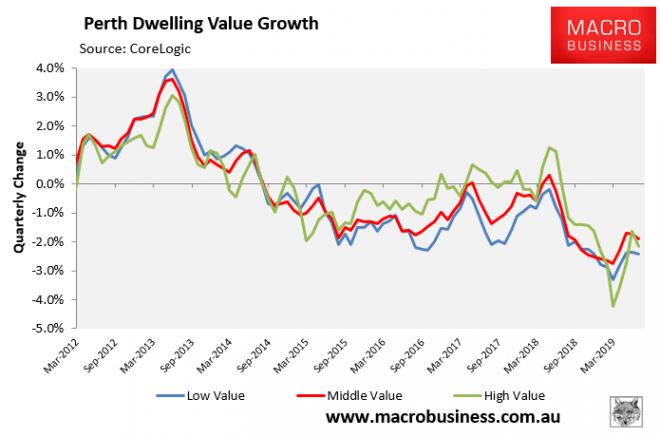 Adelaide: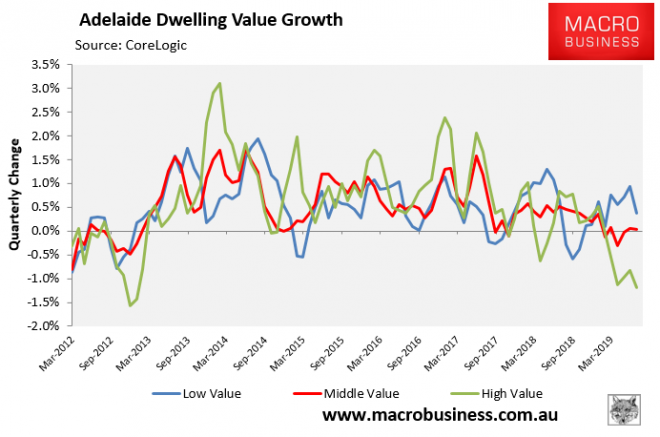 After experiencing much larger falls than the other two segments (following a larger growth phase), the most expensive segment of the market is seeing its rate of falls slow. This is a trend that has played out before whereby premium housing values fall the fastest initially but also sees the falls cease earlier than other market segments.
Leith van Onselen is Chief Economist at the MB Fund and MB Super. Leith has previously worked at the Australian Treasury, Victorian Treasury and Goldman Sachs.
Latest posts by Unconventional Economist (see all)