Via The Australian:
Centre Alliance senator Stirling Griff says his party is "close" to a deal with Scott Morrison to pass his full tax cuts agenda and tackle high gas prices.

"It's getting close … we're a 100 per cent behind income earners getting an extra boost in their pay packet," he told ABC radio.

"We just need to cross the t's and dot the i's to ensure that the money given in not taken away with increased energy costs.

"I'm confident we'll get there in the next day or two. We're moving along very positively."

Senator Griff also dismissed the Labor Party's proposals to split the tax cuts bill in the senate.

"If it's altered in the upper house it will go back to the lower house, and it will not get through," the Centre Alliance MP said, "It's an all or nothing proposition for the government."
Bring it on. Alas, I'm not seeing any harm to ORG and STO share prices: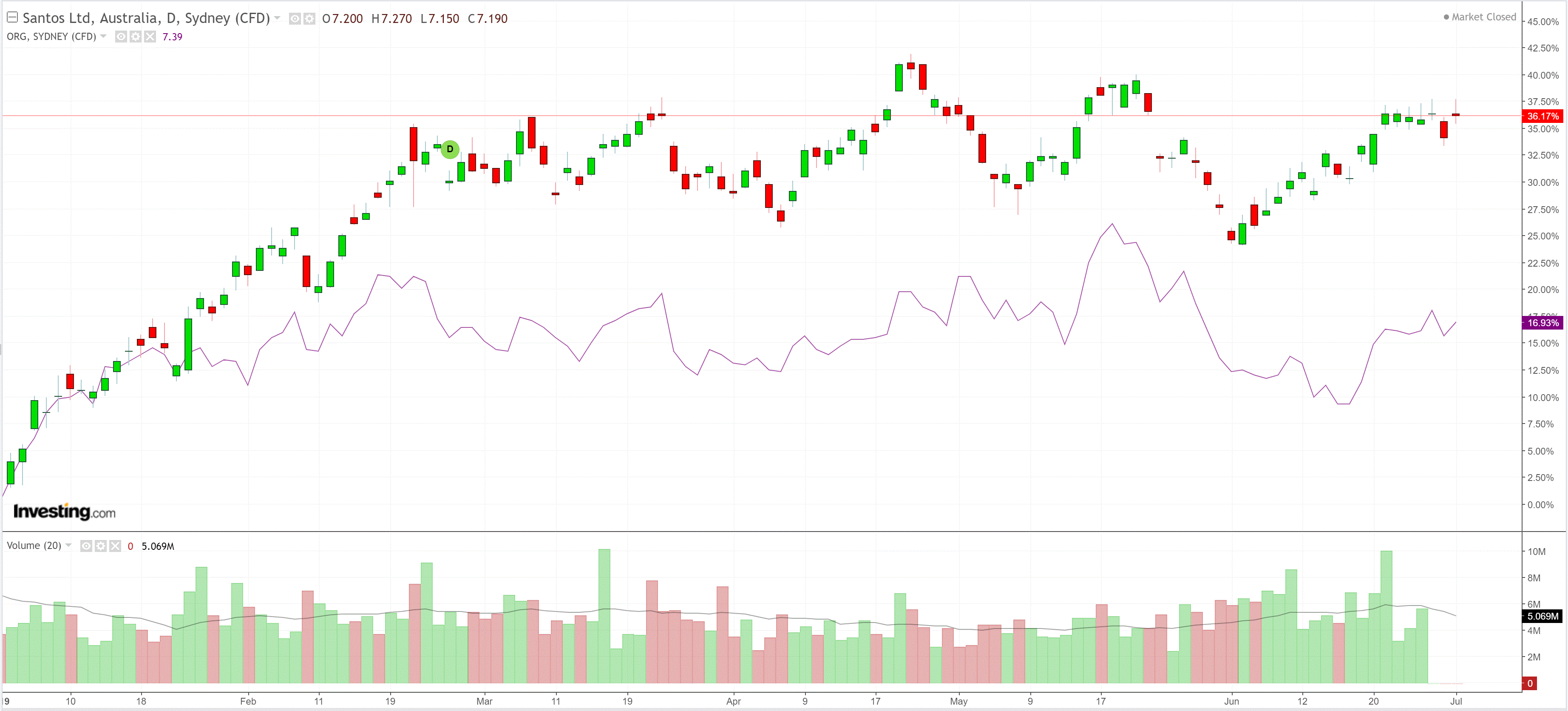 So I'm not sure how much stronger the ADGSM is going to be.
David Llewellyn-Smith is Chief Strategist at the MB Fund and MB Super. David is the founding publisher and editor of MacroBusiness and was the founding publisher and global economy editor of The Diplomat, the Asia Pacific's leading geo-politics and economics portal.

He is also a former gold trader and economic commentator at The Sydney Morning Herald, The Age, the ABC and Business Spectator. He is the co-author of The Great Crash of 2008 with Ross Garnaut and was the editor of the second Garnaut Climate Change Review.
Latest posts by David Llewellyn-Smith (see all)