Former Greens leader Bob Brown is campaigning against the proposed Robbins Island wind farm in Tasmania. The $1.6 billion project will be one of the world's biggest wind farms if it goes ahead, and a new undersea cable would be built to take the electricity it produces to the Australian mainland. Brown claims that the farm and the transmission lines needed to connect it to the planned undersea cable will spoil views, while its turbines will kill birds. From The Australian:
…in a letter to local media and on his foundation's website, Dr Brown has slammed the project, which he said had echoes of earlier attempts to build skyscrapers in Hobart which were stopped by protests.

Dr Brown, who fought against Queensland's Adani coal mine, said the world needed renewable energy to replace fossil fuels, and fast, but the Robbins Island wind farm "is an aileron too far"…

"Besides the impact on the coastal scenery, wind turbines kill birds.

However, Anton Rohner, chief executive of UPC Renewables, and the Hammond wagyu beef farming family, last month told The Australian expert modelling suggested several bridge sections in the causeway would avoid ­adverse impacts.
This is so typical of the Fake Greens.
Wind farms are great provided they are located somewhere else.
Open borders immigration is great provided the migrants are located out west and avoid the inner city latte belt.
High-rise apartments and density is great provided it is located in another suburb.
I can't believe Bob Brown is using visual pollution and danger to birds as the reasons to kill off this wind farm. Surely these very same concerns apply to windfarms on the mainland (e.g. Gippsland in Victoria)?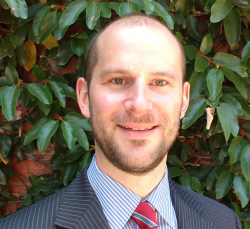 Latest posts by Unconventional Economist
(see all)