Late last year, a group of academics – Joanna Howe, Alex Reilly, Stephen Clibborn, Diane van den Broek & Chris F Wright – jointly penned an article in Fairfax claiming that the exploitation of temporary migrant horticultural workers is rampant:
Australia already has more backpackers, and relies more strongly on them for horticultural work, than any country…

Unlike agricultural visas in New Zealand, Canada and the United States, and unlike Australia's own Pacific seasonal worker program, there is no pre-approval of employers. Nor is there systematic ongoing regulation to ensure compliance with workplace laws…

Story after story after story have exposed exploitation on farms…
Other major studies have also found migrant workers are ripe for exploitation.
In 2016, the Fair Work Ombudsman completed an inquiry into Australia's backpacker visa scheme, which found that "many backpackers are being subjected to underpayment or non-payment, unlawful deductions, sexual harassment, unsafe working conditions and other forms of exploitation".
A scathing Senate report, entitled A National Disgrace: The Exploitation of Temporary Work Visa Holders, also documented systemic abuse of Australia's Working Holiday Maker visa program, which was "consistently reported to suffer widespread exploitation in the Australian workforce".
Similarly, the 2017 National Temporary Migrant Work Survey found that one in every seven temporary migrant fruit and vegetable pickers were paid $5 an hour or less, and a third $10 an hour or less.
Last week, Crikey joined the chorus, publishing a detailed expose on the "slave-like conditions" migrant workers are being subjected to on Australia's farms, where wage costs have been driven down by the large supermarkets:
It's out in the heat and the dust of Australia's farms that this country's broken visa system can best be viewed. That's where the cheap, exploitable, often illegal labour is picking and packing the fruit and vegetables…

The result? Far too many arrangements that see labourers held in slave-like conditions, paid a paltry wage and at risk of serious injury or death. An inquiry by the Fair Work Ombudsman (FWO) last year reported that there had been 82 deaths in the crop, fruit, vegetable and flower growing industries in the decade to 2016. Instances of exploitation have been regularly exposed by the media and followed up by the authorities, yet it persists and even thrives.

Today, there's a new report released — this time from the National Union of Workers (NUW) — that details the continuing exploitation of temporary labour. The union has documented the experiences of 650 temporary migrants picking and packing fruit across Sunraysia and the Goulburn Valley in the high season of April and May. Most are from south-east Asia and the Pacific, with the single biggest group from Malaysia.

The survey finds:

An average hourly wage of $14.80 before tax.
Two-thirds earn below the casual, minimum rate of $23.66 an hour, with some wages as low as $4.60 an hour.
68% work for cash paid by a labour contractor or sub-contractor.
A group of 10 workers in a rural area could expect to pay $150 per person per week for a share house, leaving them each with as little as $100-200 in take-home pay per week.
Only a few get pay slips, PAYG tax or superannuation.
Only 33% report holding a valid work visa.

The survey paints a dire picture of exploitation and fear where labour syndicates control every part of a worker's life from dawn to dusk, and extract high fees for accommodation and transport…

Migration lawyer and NUW adviser Sanmati Verma is even more blunt. "I think the supermarket duopoly in Australia, and the downward price pressure that creates, is the reason for this entire mess. It is the reason why farmers get squeezed on price in such an intense way, that there's essentially a cartelisation of the way that price works, that it's agreed between the two major providers, and that it's fixed, and that it's driven downwards"…

The cash economy that has traditionally ruled in the fruit and vegetable sector, combined with a chaotic visa system, has produced a dangerous subculture that's taking place beyond the gaze of consumers in supermarket aisles.

…without these workers, "I think they know the country could be in some kind of economic crisis, when you'll see not just the agriculture industry fall over but other sectors too."
Aside from the moral imperative, improving fruit pickers' wages and conditions makes good economic sense. Not only would it reduce rampant exploitation, but it would encourage farms to invest in labour-saving technology, thus improving productivity.
A key reason why developed economies are more efficient and have higher wages than their developing country counterparts is because they have invested heavily in labour-saving technologies and capital equipment.
For example, rather than having one hundred people with picks and shovels building a road, as occurs in developing countries (where labour is cheap), developed nations instead use a dozen people operating heavy machinery. The same applies to developed versus developing country agricultural production.
Therefore, by stopping rampant exploitation and allowing fruit pickers' wages to rise, farmers will be forced to invest in becoming more efficient. The same principle applies to other areas of the Australian economy where migrant exploitation is rife.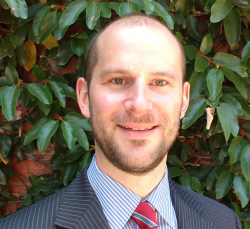 Latest posts by Unconventional Economist
(see all)