Via the AFR:
The influx of solar and wind power into the energy grid could trigger federal rules forcing retailers to guarantee supply, driving a wave of new gas power plants to reduce the chance of blackouts.

The country's top energy policy adviser, Kerry Schott, said the rise of green power without matching new firm generation could trigger the Retailer Reliability Obligation, which came into effect on July 1, in the next few months.

The Energy Security Board chairman said a report from the energy market operator due in August would determine whether Victoria, NSW and South Australia have an emerging gap in their generation capacity in the next three years.
And there it is. The horrible truth of the Australian energy crisis. It is all about gas and always was.
The news on that front is mixed. The Asia spot gas price is still sitting near record lows of $6Gj. Under the terms of the Australian Domestic Gas Security Mechanism (ADGSM) that should translate to a local price around $4.50Gj. Instead it is sitting at $8.30Gj though it has been falling: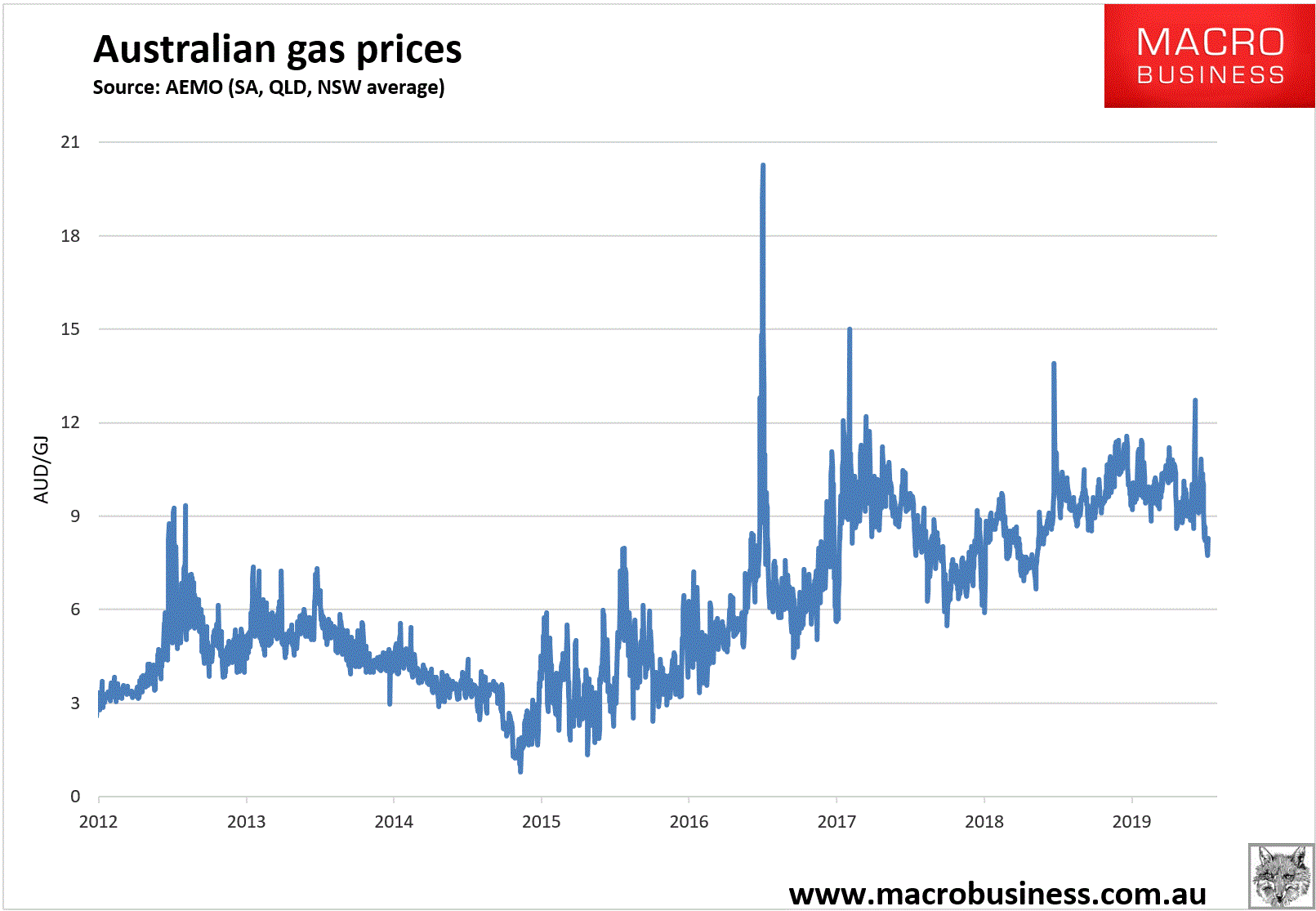 But the real test for the modified ADGSM will be contract prices. Nobody is going to build a gas turbine until a long term contract for fuel can be signed at rates well below the $10Gj currently demanded by the cartel.
That said, we are already close to the tipping point when gas is also priced out by storage. Once the price of renewables plus batteries fall far enough then both gas and coal will be displaced:
Costs have been falling at 20% per annum, but even if the cost improvements slowed to 10% per annum, coal and gas are cooked as options: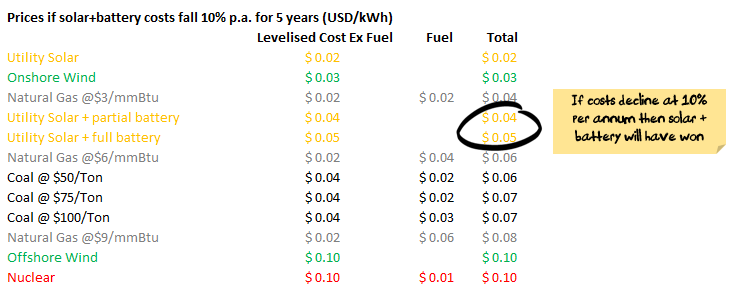 Australia's next energy boom will be storage not gas. Even more so thanks to the cartel.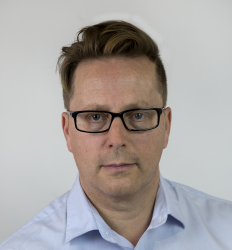 Latest posts by David Llewellyn-Smith
(see all)