Following on from yesterday's ABS release of dwelling commencements and completions for the March quarter, it's time once again to plot Australia's various measures of dwelling construction against population growth, namely:
Dwelling approvals to March 2019;
Dwelling commencements to March 2019;
Dwelling completions to March 2019; and
Population change to December 2018.
First, the national picture shows that dwelling approvals and commencements have both collapsed, whereas completions are yet to follow.  By contrast, population growth rose to 405,000 in the 2018 calendar year: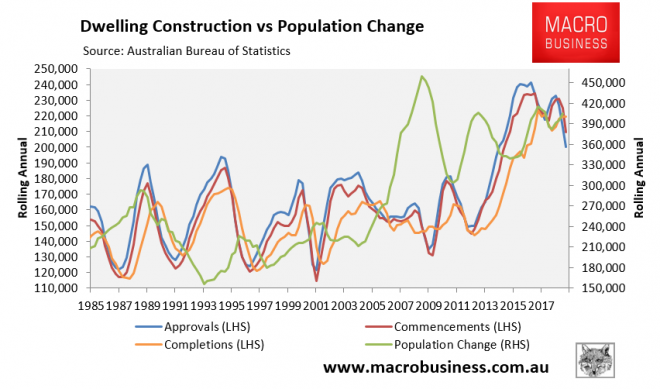 There are 859 words left in this subscriber-only article.