It's painful to watch the Fake Left go in circles inside of its closed ideology trying to figure out why it lost the unlosable election. We've watched as various doyens of the left have proposed that it was climate change, Adani, bogans, housing or Bill. On Saturday the normally more incisive Mike Seccombe at the Saturday Paper blamed old farts:
In the end, the election was not a referendum on wages, as Bill Shorten predicted. Nor was it the climate change election, as progressives hoped and science demanded.

Instead, it became a generational contest between the aged and the rest, as predicted in these pages a year ago. And as so many times before, older voters delivered for the Coalition.

More specifically, according to Ian Henschke, chief advocate for National Seniors Australia, they delivered because of one policy – Labor's plan to reform Australia's uniquely generous franking credits system.

Henschke claims research showing opposition to the policy shifted 2 per cent of votes from Labor to the conservative parties, enough to get the Coalition back into government.

Of course, many factors influence election results. We'll get a much more detailed picture come November, when the next Australian Election Study – the definitive academic assessment of voting behaviour – is released. But there is good reason to believe Henschke is generally right, although the scare campaign promulgated about Labor's non-existent plan to impose death taxes also played a part.

In any case, the basic reality is unarguable: the electoral success of the conservative parties relies heavily on keeping seniors happy, even more heavily over time as younger voters increasingly abandon them.

Understand that and you'll understand why the Morrison government responded so quickly to the concerns of pensioners about the deeming rates that applied to their savings income.

And why the Labor Party is still vigorously debating with itself whether it should continue to advocate reform to Australia's retirement income regime, which delivers billions of taxpayer dollars to wealthy retirees at the expense of working-age people.

"One in three voters is over 60," Henschke says, boasting of the power of his constituency to bend the will of government. "That's our catchcry."

That sentiment was part of a key meeting in Sydney last October, where a consortium of seniors groups gathered to discuss Labor's tax reforms. The meeting covered retirement lobbies, but also connected to groups such as Probus and Rotary. There were politicians there, too: Tim Wilson and then assistant treasurer Stuart Robert. This was an organised bloc. Politics has long held that older voters are not mobilised, but that was no longer true.
There is only one area in the country where this trend was clearly evident, in northern Tasmania. Otherwise, the grey vote is heavily Coalition oriented already and made little difference. Why you would ask the head of the grey lobby for his view is beyond me. What do you think he is going to say?
Let's go back to first principles to figure out what did happen. The first point to make is that the nation did not elect the LNP. Its vote fell. It won by default via a boom in One Nation and Clive Palmer preferences: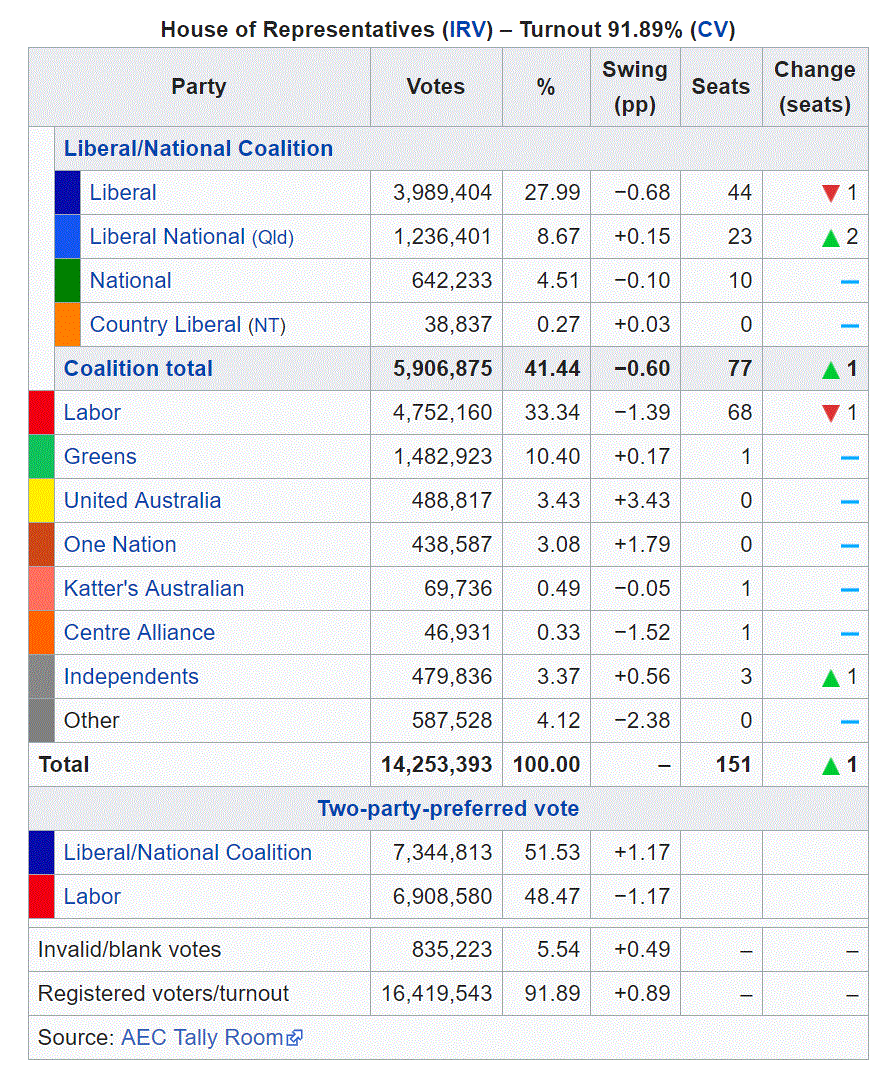 Sure, these are in part protest votes, but they are not only that. You can always vote donkey or independent. People chose to vote for ON and CP. The two are nationalist parties with a clear agenda to put Australia first. You can argue over what that means but it boils down mostly to economic nationalism: lower immigration, promotion of local over global business and putting Australian citizen's interests ahead of global policymaking.
The first and most important reason that Labor lost, then, was it was too globalist in its viewpoints.
Going through the seats that changed hands, we find that Labor picked up three seats but two were only because of boundary distributions: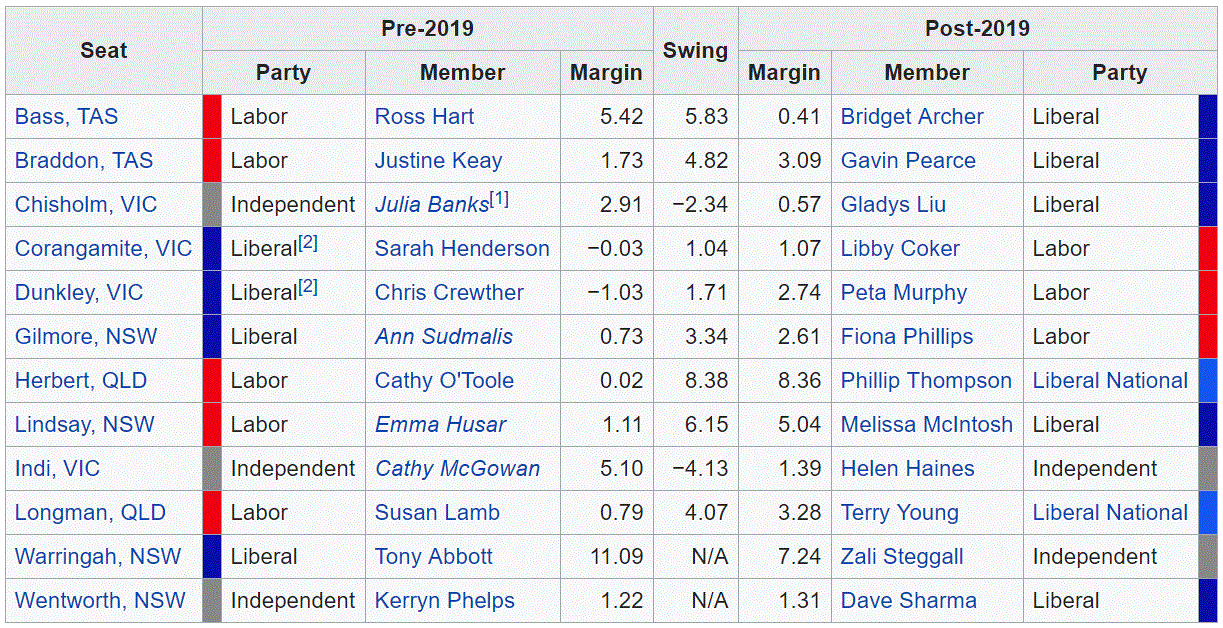 Where Labor lost it was in five seats that it should have held easily. Two were in northern Tasmania where franking credits can be blamed. Two were in northern QLD where coal played a role. One was in Melbourne where the Chinese recoiled from Labor's mad parental visa bribe.
Most importantly, though, check out the maps of the last time that Labour won in a landslide, Kevin Rudd's 2007 win: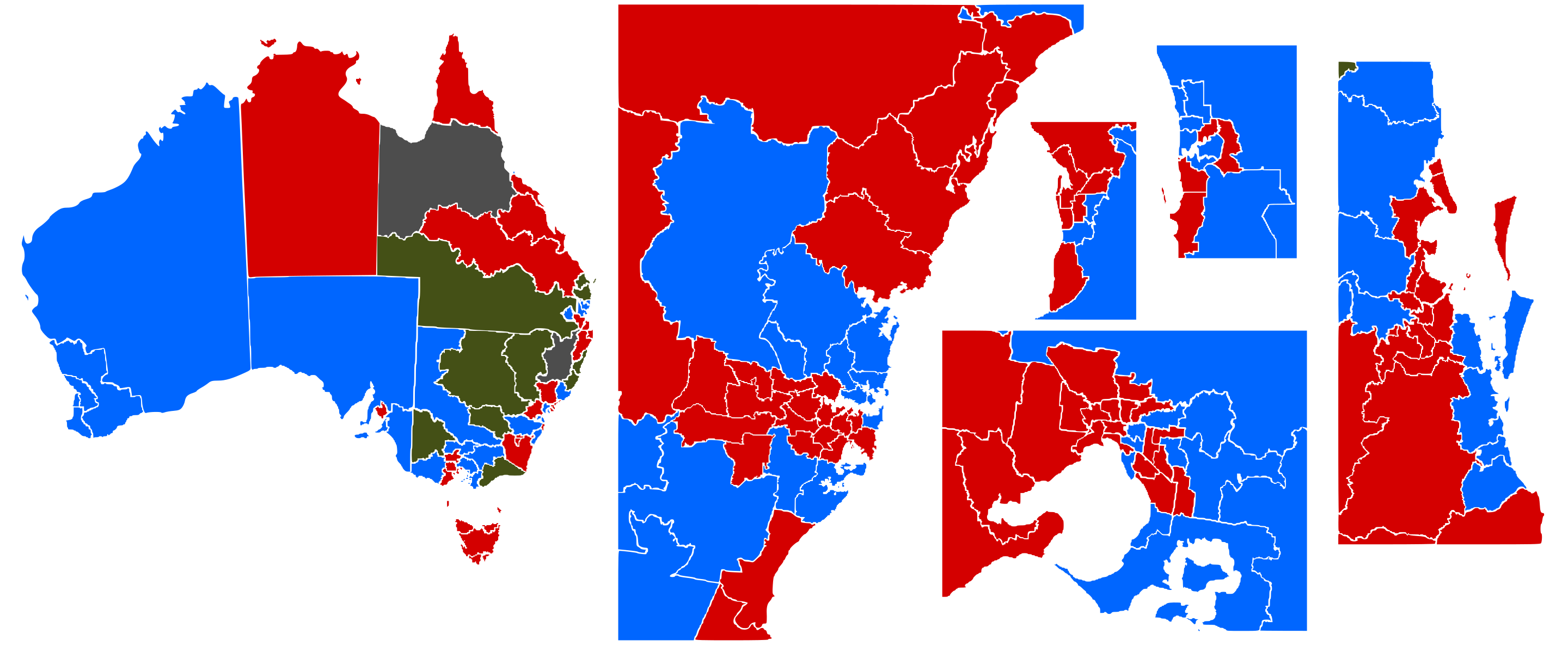 Versus the 2019 result: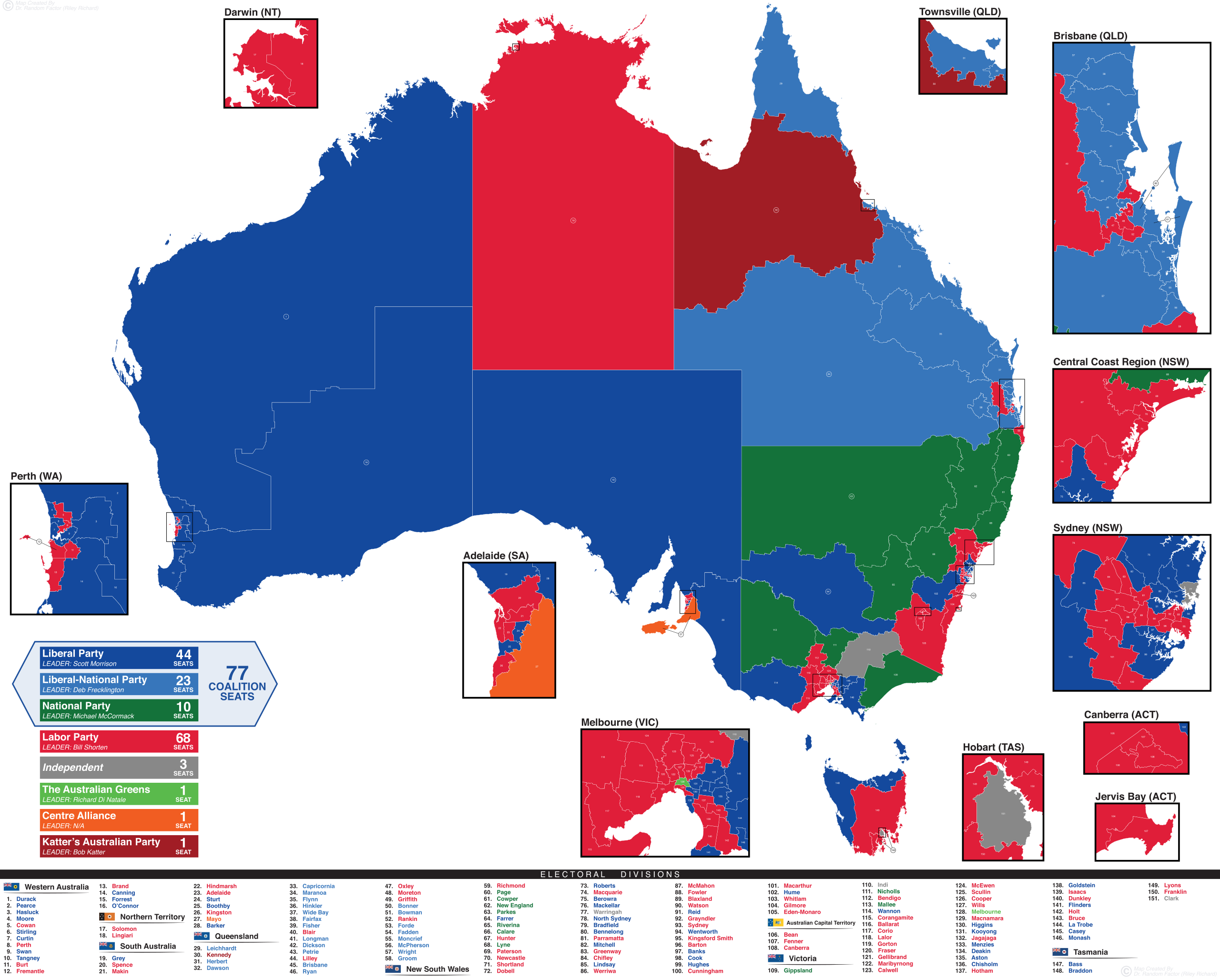 The largest swing of seats in the nation by far in the twelve year period was in QLD. In 2007, Labor held half the state: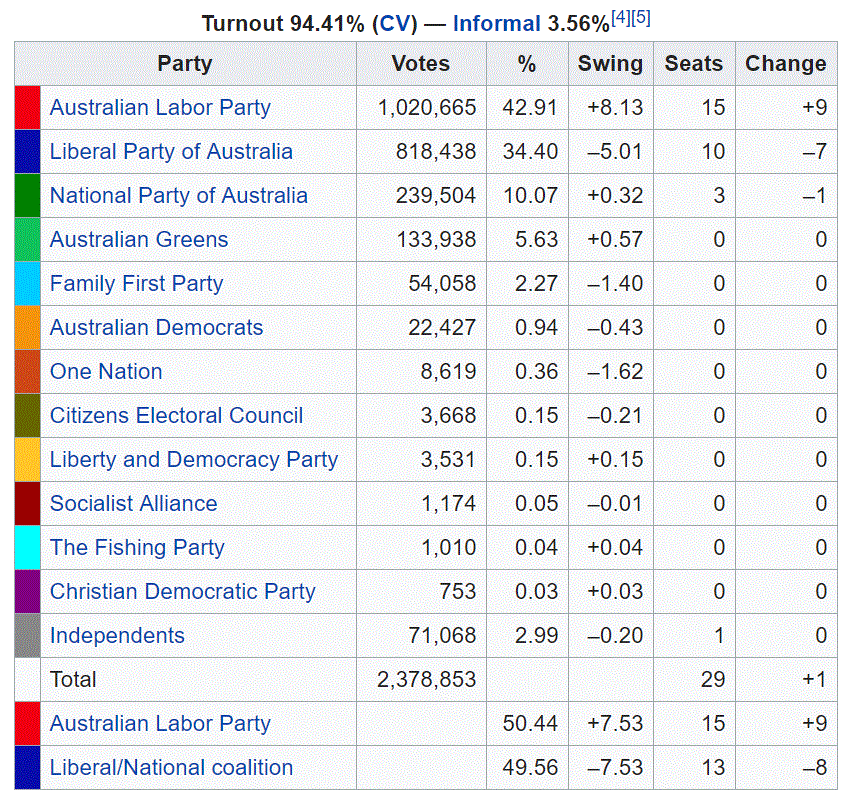 In 2019 it was down to 20% of it: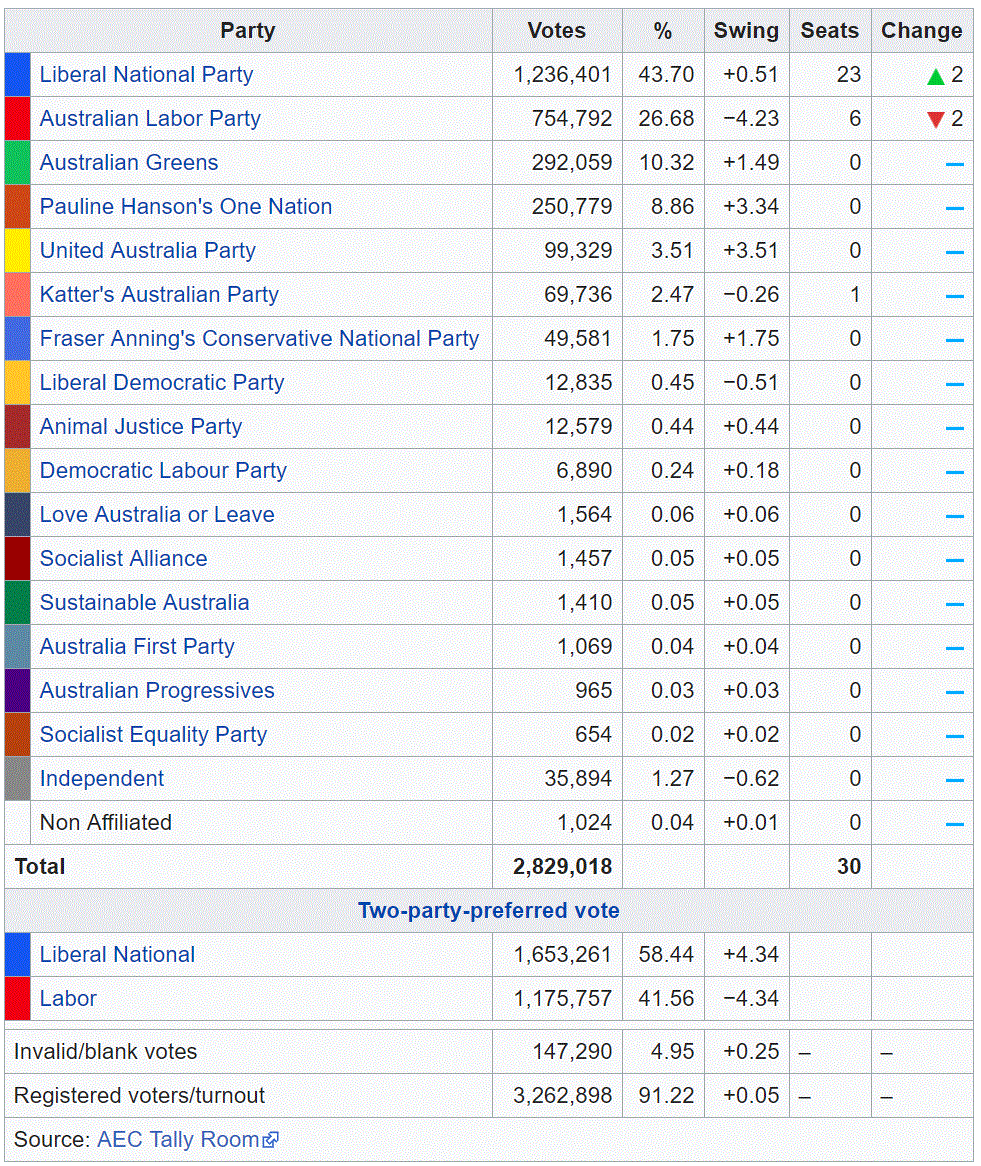 The swing in the number of seats from the ALP to LNP was 19.
Moreover, it again matches up with the rise in the marginal nationalist party votes.
The lesson is simple. Labor has crashed and burned in QLD horribly over the past decade and it can't throw away so many seats in one state and expect to win elections in an era of tight election contests. It must refashion itself in that image or won't win the next election, either. Coal is part of it (though that does not have to mean loving it). Latte sipping progressiveness is part of it. Not having enough QLD leaders is part of it.
Most importantly, Labor is not economically nationalist enough. It needs lower immigration, stronger orientation towards local business and altogether less Davosian rhetoric to win this vote back. It can actually deliver on all of these things and sustain the values that underpinned the reform goal sit took to the last election:
for housing affordability drop franking credits and negative gearing reform and instead announce a halving of the mass immigration program to 100k permanents per year;
ditto for stronger wages and include tighter rules for temporaries as well;
ditto for city decongestion;
for coal, stick with climate change mitigation and announce a massive stimulus program to remake central and northern QLD to offset mining declines;
openly disavow the Keating inheritance of Asian engagement for a much more hawkish China policy and pro-Australian defense;
stop focusing on marginal social justice causes in the rhetoric while carrying on with them in practice;
stop doing dodgy bilateral trade deals and focus on multilateral;
place it all within an Australian competitiveness agenda that looks beyond ending mining and housing booms;
appoint a QLD leader.
Bada bing, bada boom, QLD loves Labor and probably everywhere else does too.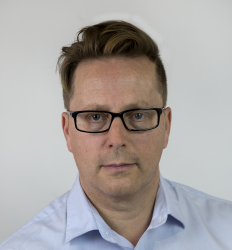 Latest posts by David Llewellyn-Smith
(see all)