Slowly but surely, the reality is dawning that the Australian economy has become a ward of the state. From The ABC:
The long-running Westpac-Melbourne Institute consumer survey found sentiment fell 4.1 per cent in July to a level below 100 points, suggesting shoppers are downright pessimistic, despite two interest rate cuts over the past two months.

Businesses are not trading strongly either.

The Commonwealth Bank's June Business Sales Indicator — a broad measure of economy-wide spending — was broadly flat in trend terms in June, the weakest monthly growth rate since February 2017.

And, for the first time since 2014, NAB's quarterly business survey showed conditions are now below average…

So why is there such a big gap between what the Government and the Reserve Bank are saying about the economy, and the reality felt by businesses and shoppers, as expressed in these surveys?

The state of the jobs market goes a long way to explain what is going on…

Over the past 12 months, eight out of 10 new jobs have been in the public sector. In other words, the Government is literally creating most of the jobs directly…

"So the quarterly ABS data on employment growth by industry and sector shows that in the past 12 months you've seen 310,000 jobs created in the public sector, while only 54,000 have been created in the private sector," UBS economist Carlos Cacho said…

That means the economy, outside of the government sector, actually is not growing at all — it has completely stalled. On some forecasts, it is set to go backwards…
CBA senior economist, Gareth Aird, blew the lid on this last month in a note showing that the public sector has been increasing as a share of the economy on all key measures, including domestic demand: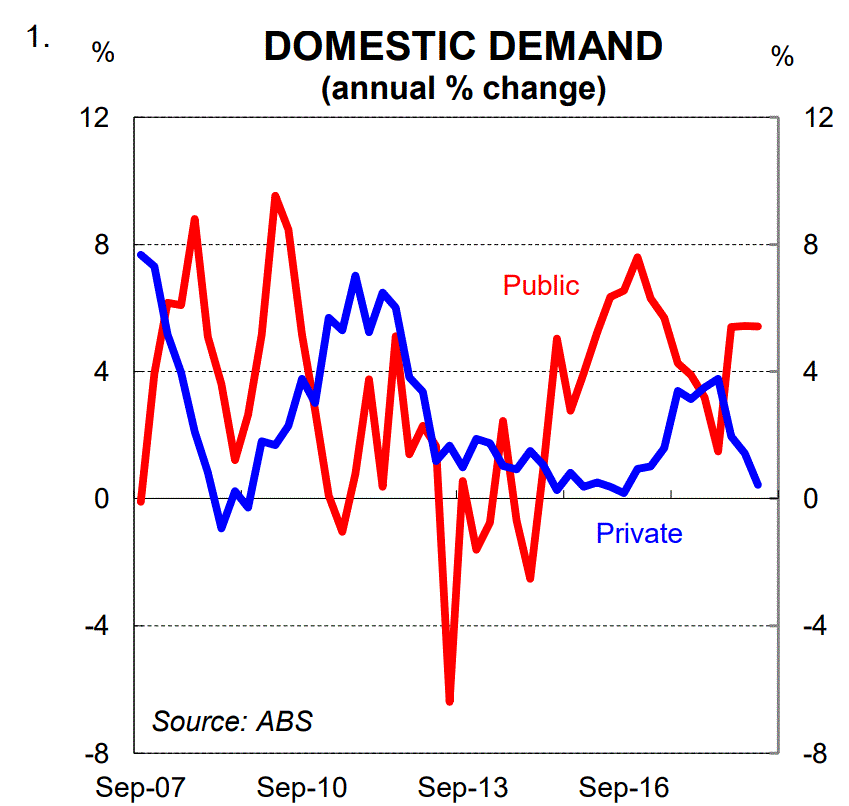 Employment growth: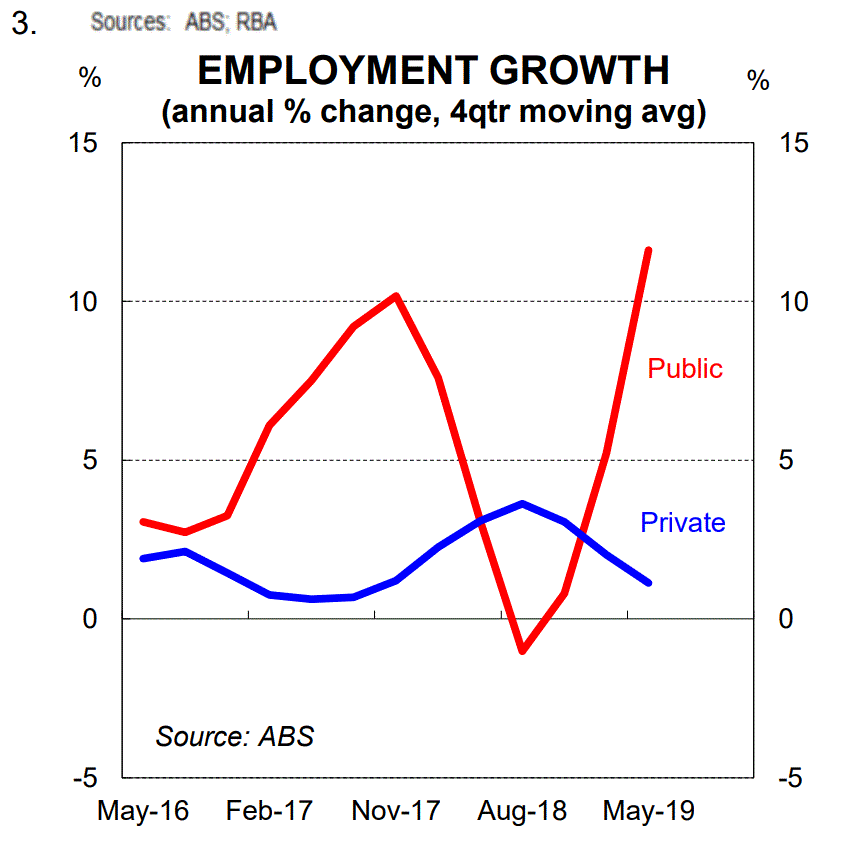 Led by government administration: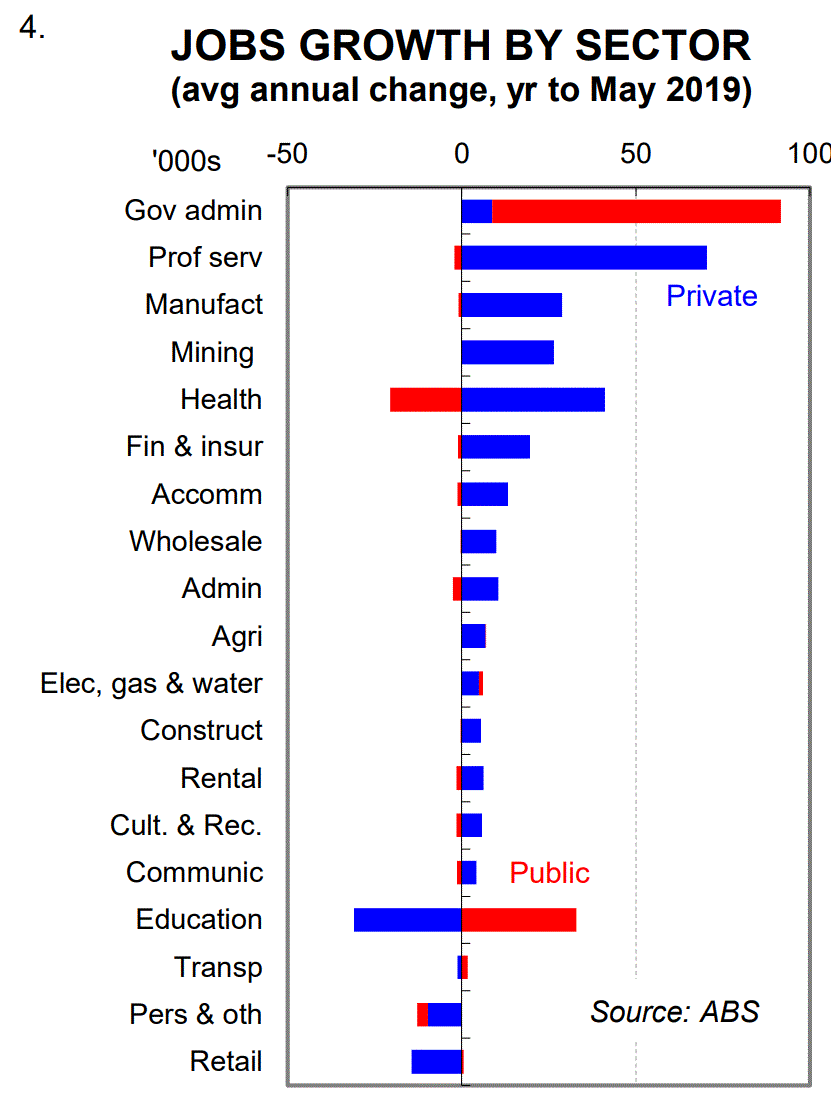 And consumption: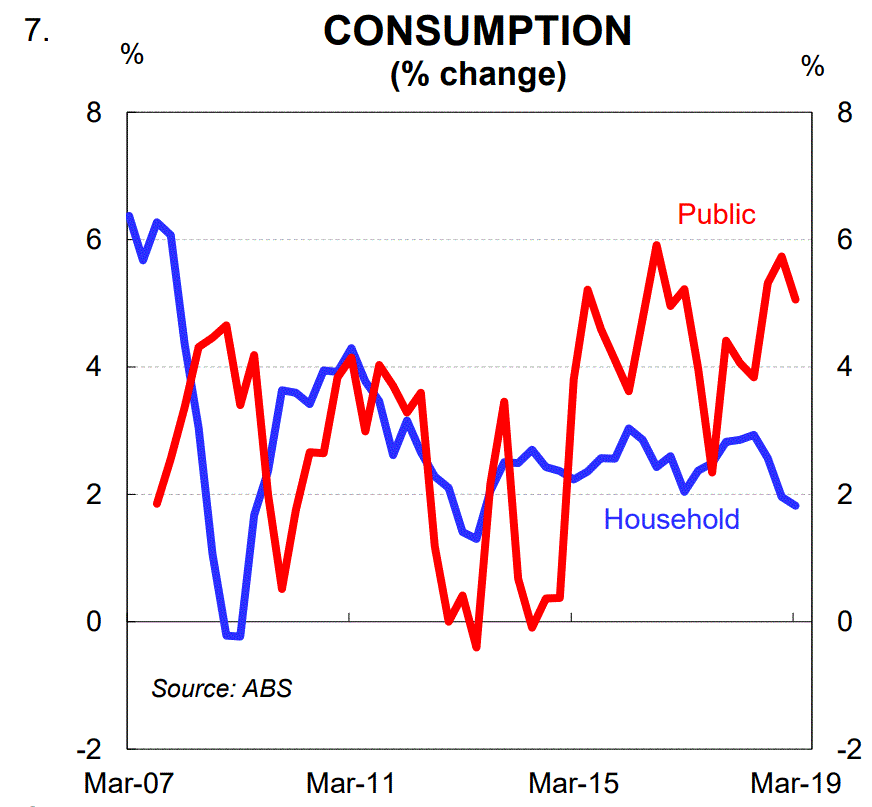 And this is hammering productivity across the Australian economy, since "the significant lift in government administration employment doesn't improve the productive capacity of the economy":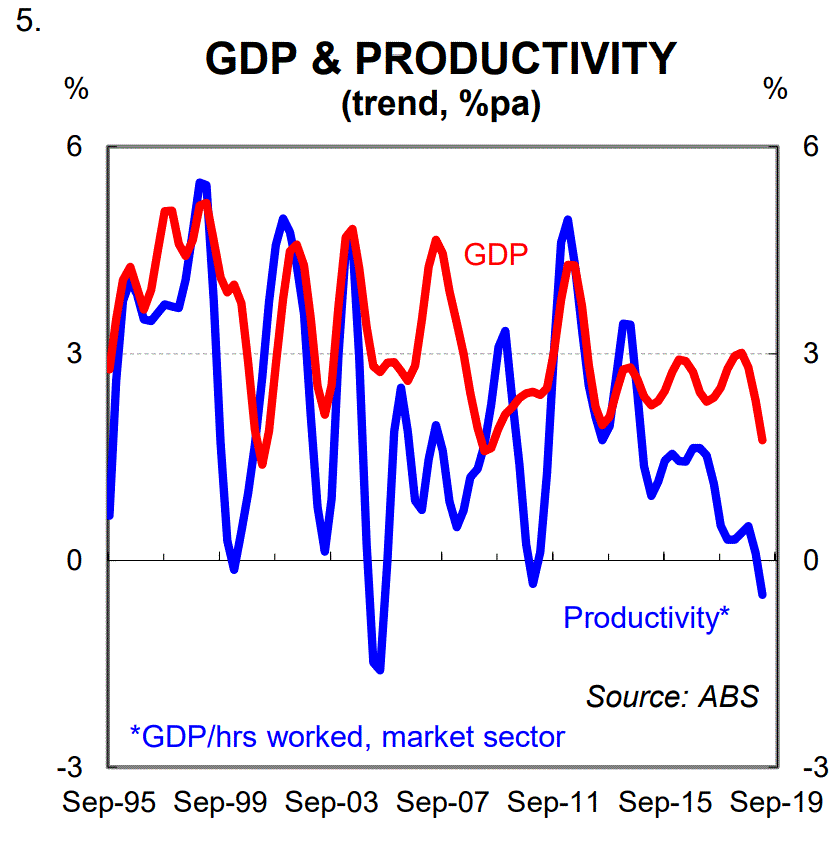 Basically, the Australian economy is on life support and now a ward of the state.
Leith van Onselen is Chief Economist at the MB Fund and MB Super. Leith has previously worked at the Australian Treasury, Victorian Treasury and Goldman Sachs.
Latest posts by Unconventional Economist (see all)