Below are the latest charts, derived from CoreLogic data, plotting annual sales volumes across Australia's capital cities to March 2019: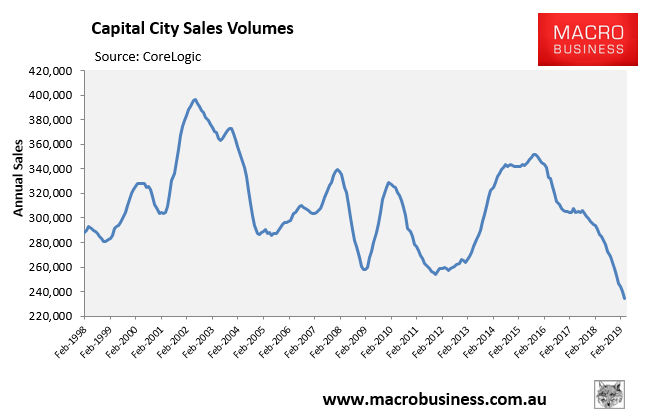 Sydney (-46%), Melbourne (-37%), Brisbane (-29%), and Perth (-36%) are all down massively from their most recent peaks, whereas across the combined capitals sales are down 33%. In fact, the last time annual sales volumes were this low was in October 1996.
There are 976 words left in this subscriber-only article.