Last week, the Australian Bureau of Statistics (ABS) released its dwelling approvals data for May, which revealed that high-rise apartment approvals have collapsed by 43% since peaking in October 2015, driven by the three major jurisdictions: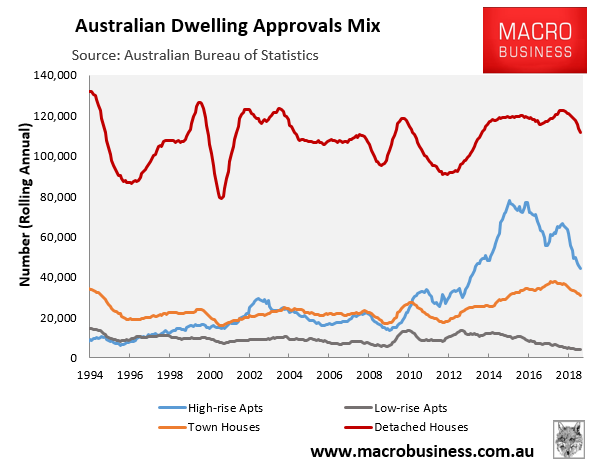 As shown above, there were 44,381 high-rise apartments approved across the nation in the year to May 2019, well down from the peak of 78,089 in the year to October 2015.
Detached house and townhouse approvals are also declining; albeit at a much slower rate.
Below are the same charts at the state and territory level: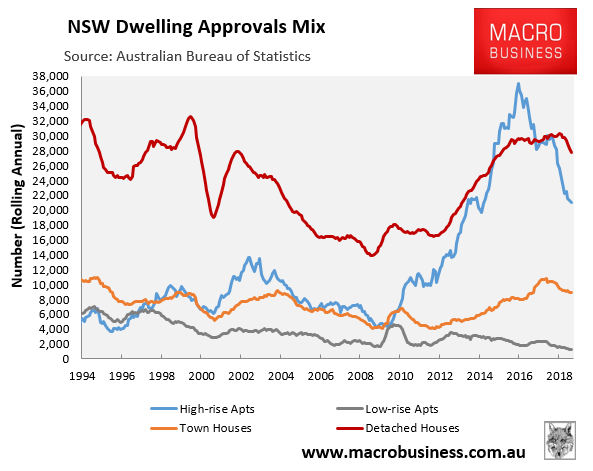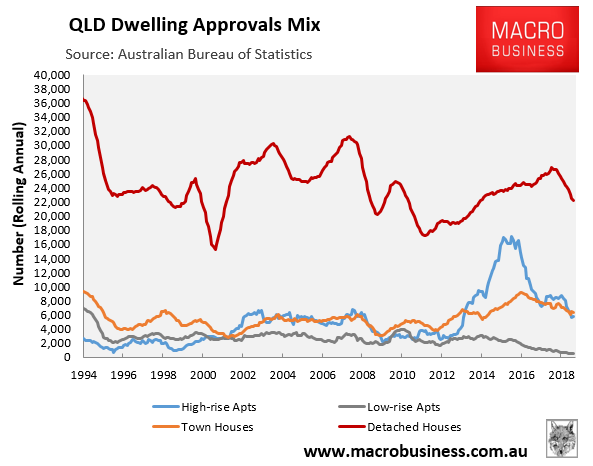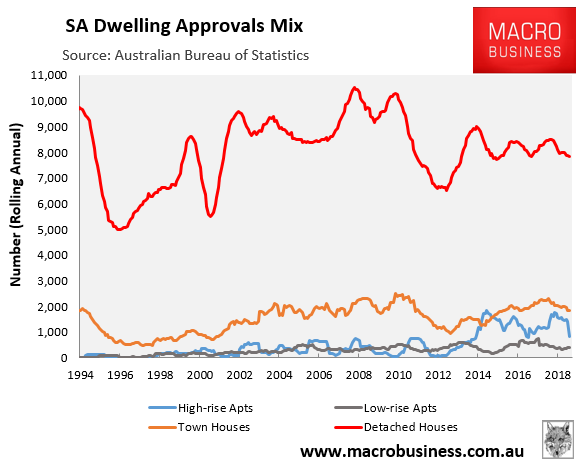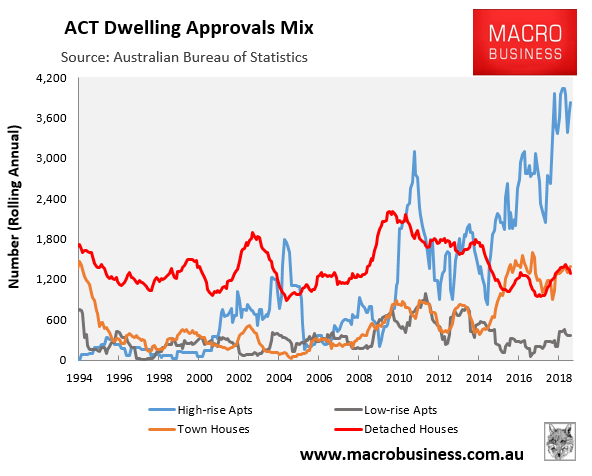 The high-rise apartment approvals crash has been driven by NSW (-43%), VIC (-54%) and QLD (-67%), which have all fallen massively from peak. By contrast, high-rise approvals across the ACT are running near record highs at around three times the pace of detached house approvals.
The below chart shows the high-rise bust across the major markets: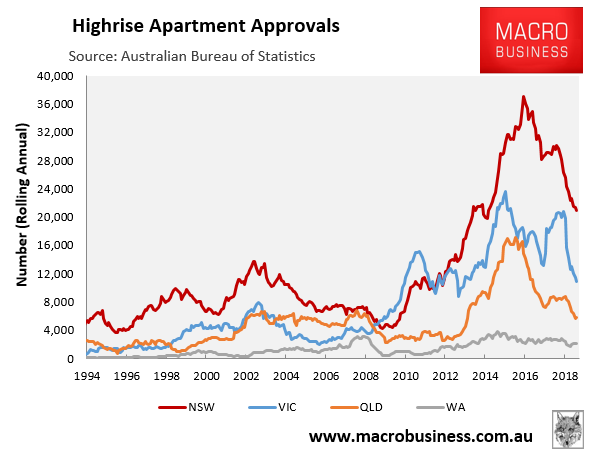 While each are crashing, NSW's high-rise approvals are running at nearly twice the pace of VIC and around three times the pace of QLD.
Leith van Onselen is Chief Economist at the MB Fund and MB Super. Leith has previously worked at the Australian Treasury, Victorian Treasury and Goldman Sachs.
Latest posts by Unconventional Economist (see all)