See the latest Australian dollar analysis here:
DXY roared last night as EUR and GBP tanked. CNY was stable: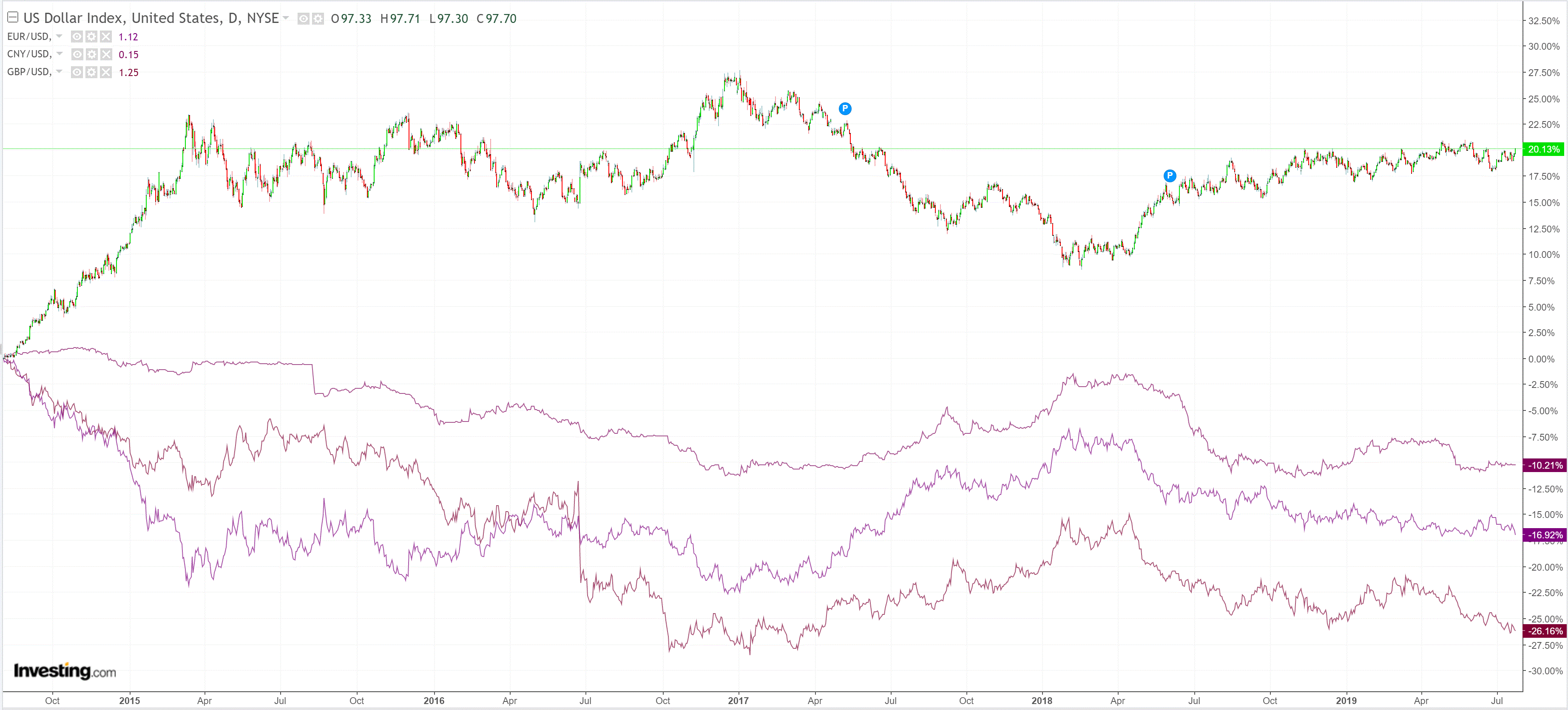 The Australian dollar was belted with the EUR: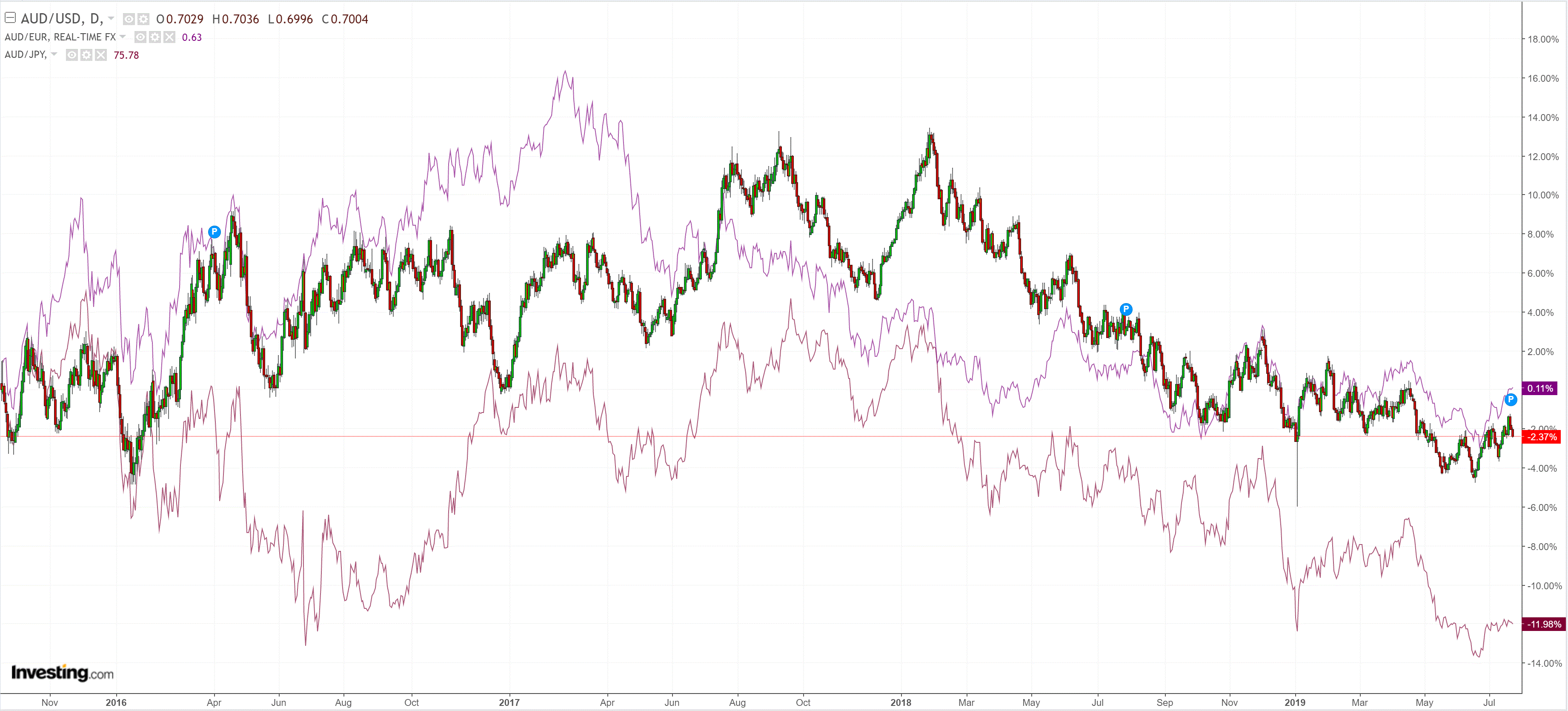 Gold eased: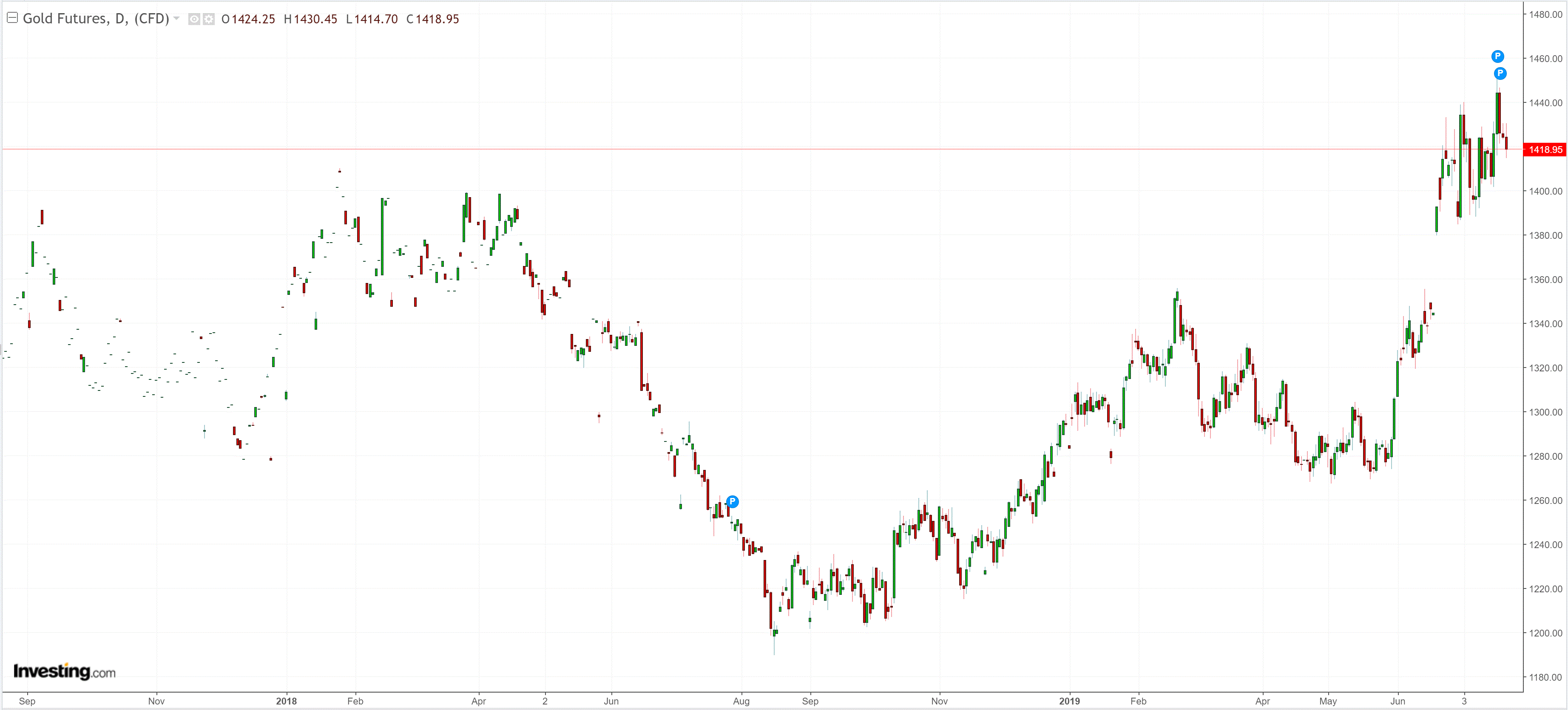 Oil lifted: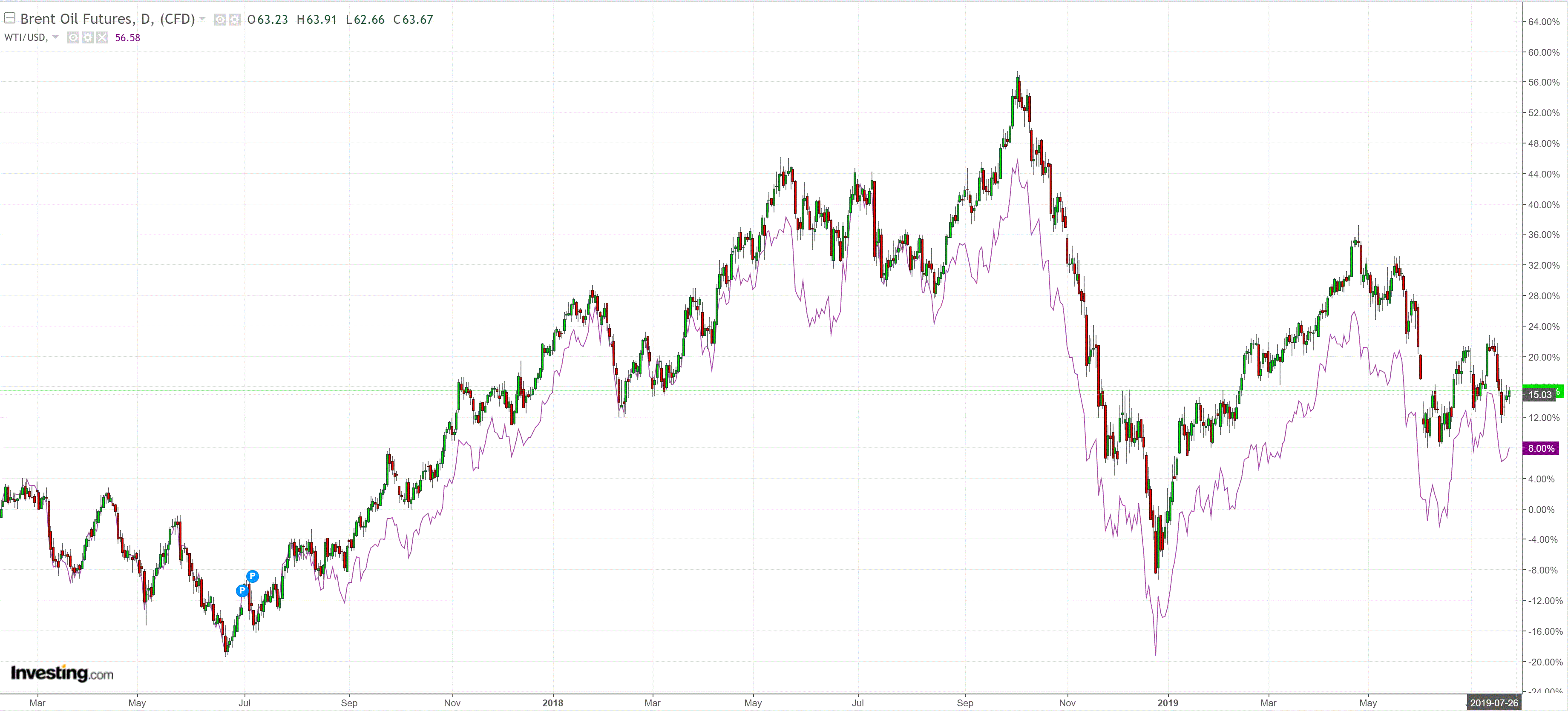 Metals were mixed: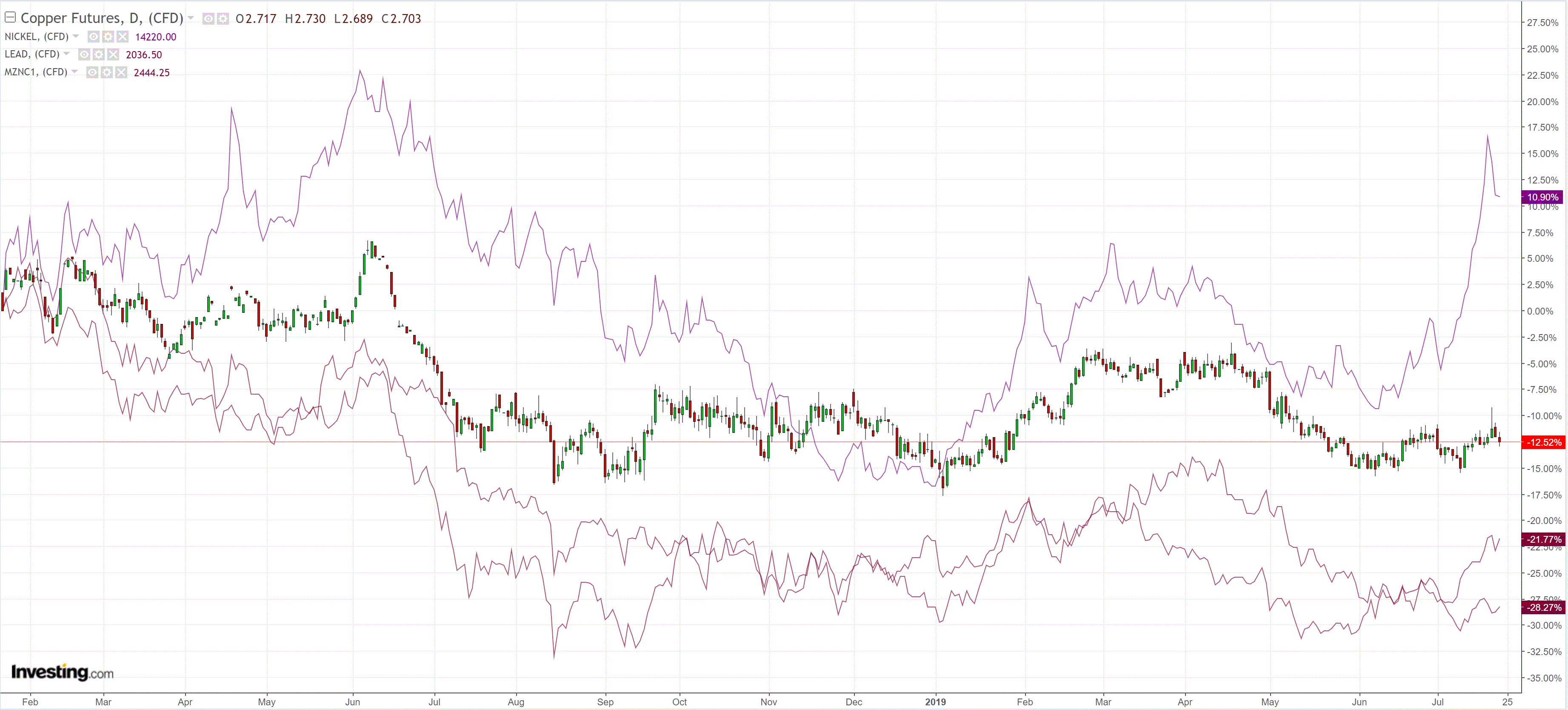 EM stocks stuck: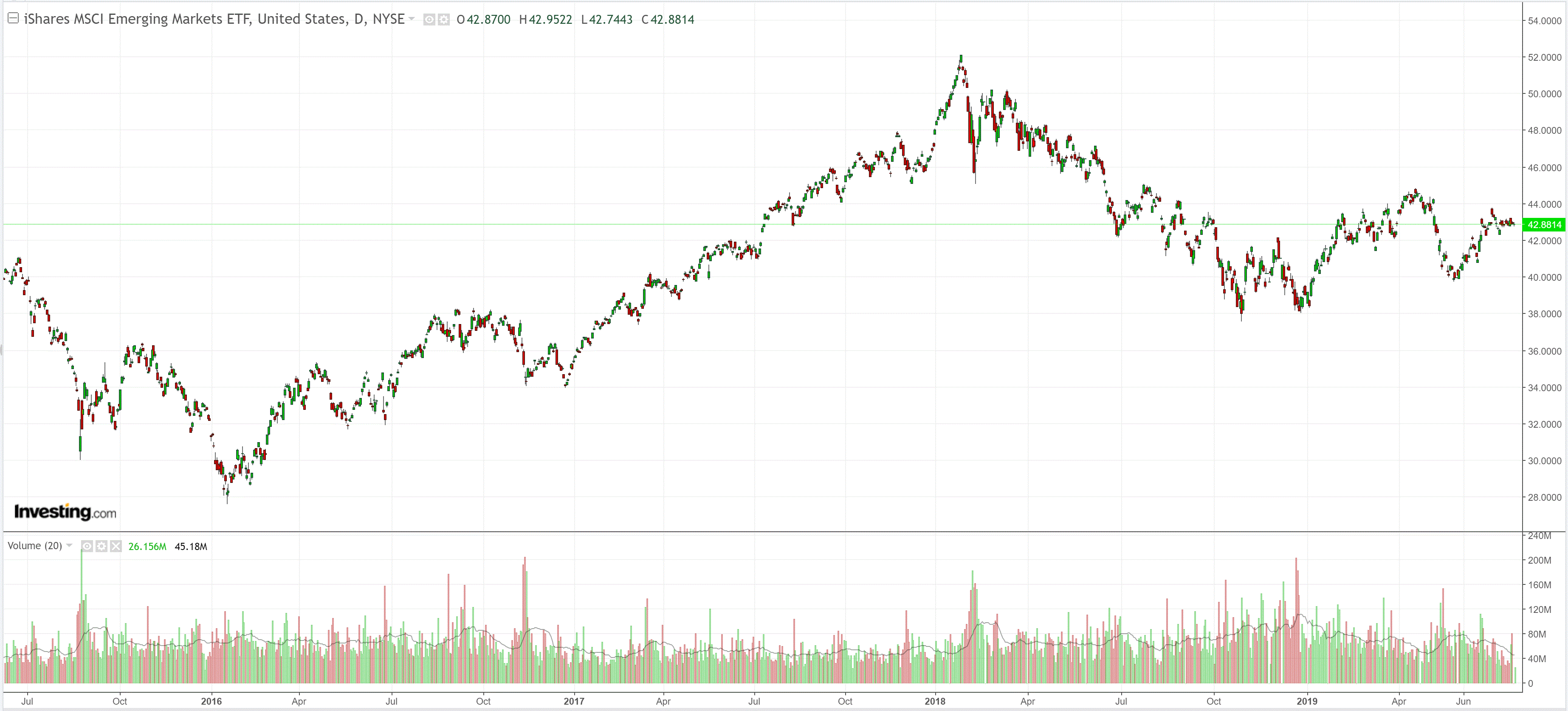 Junk boomed: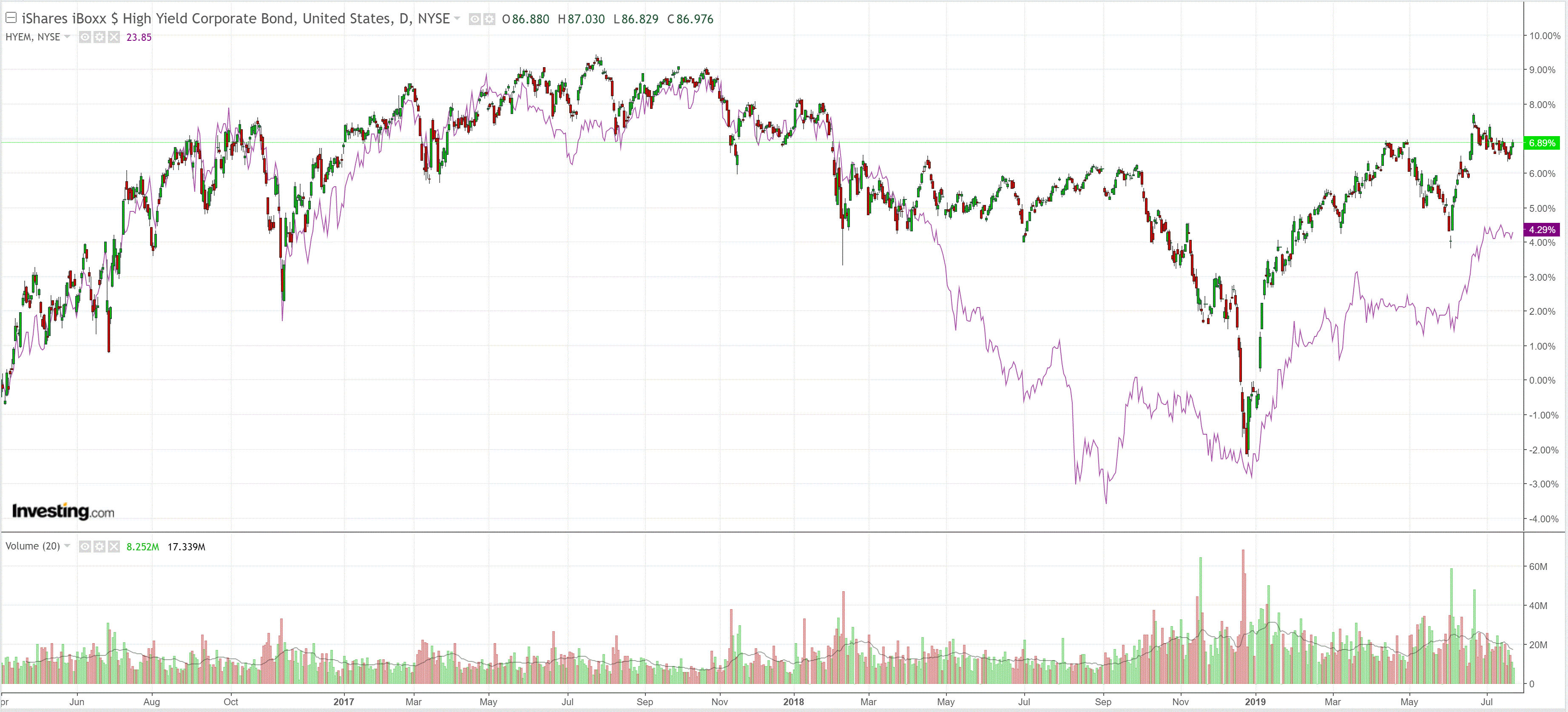 Treasuries sold: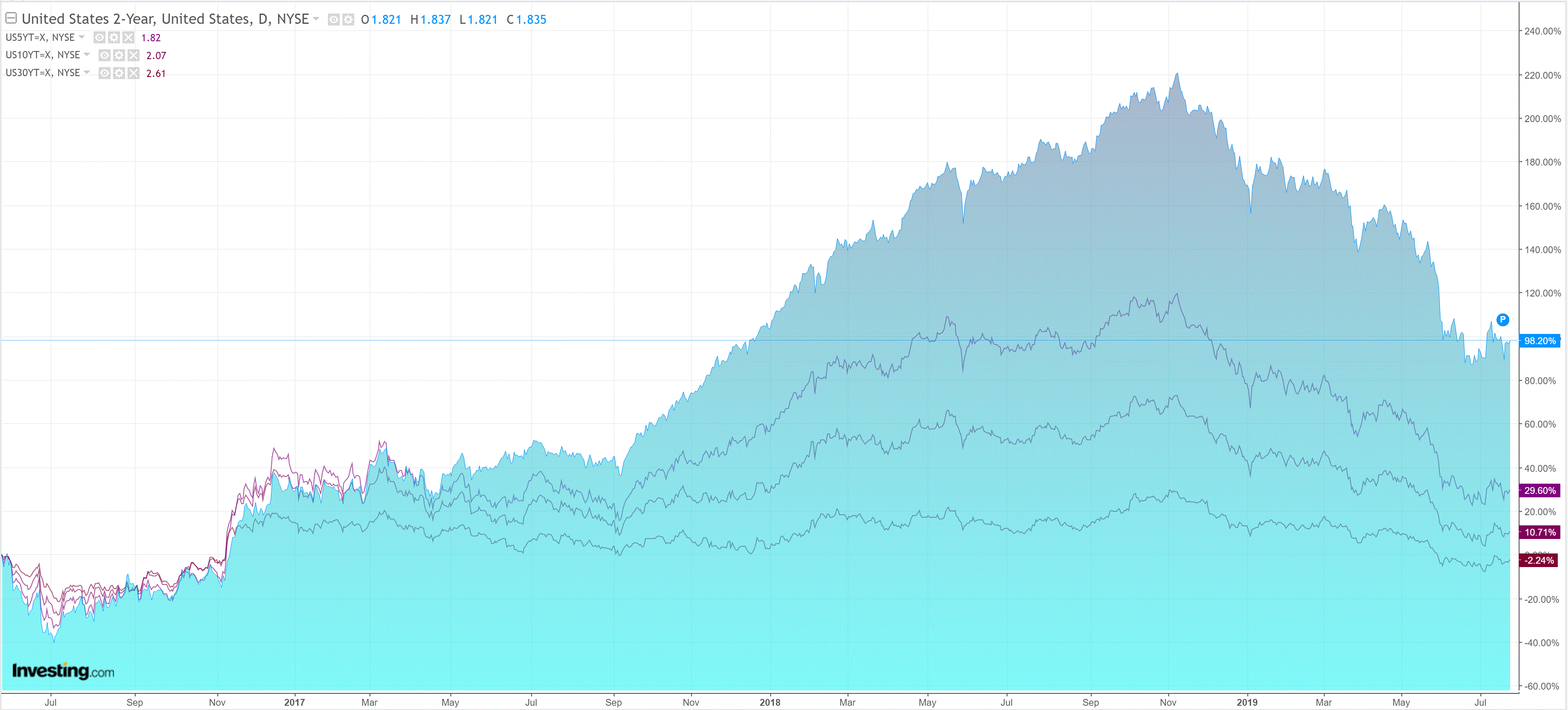 Bunds boomed: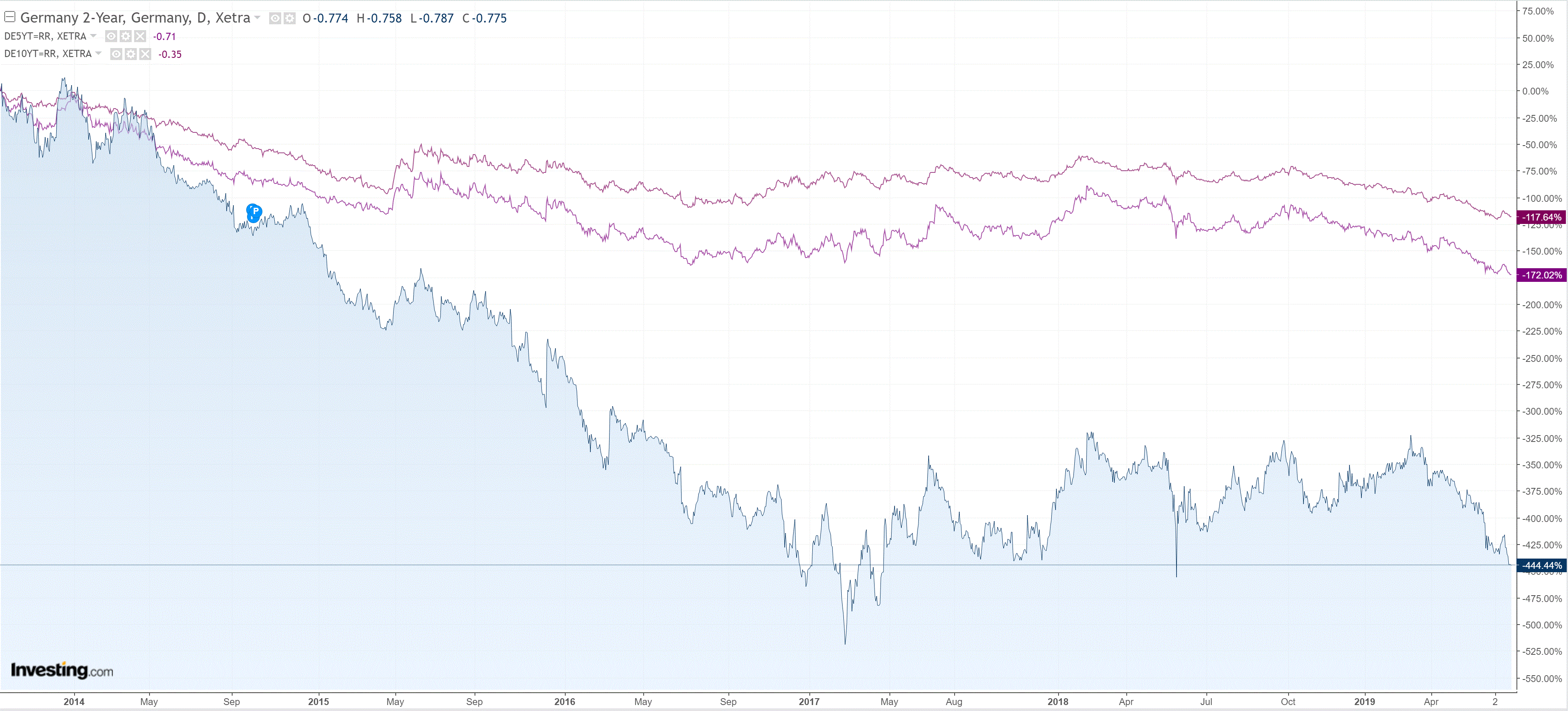 Aussie bonds were bid:
Stocks were firm: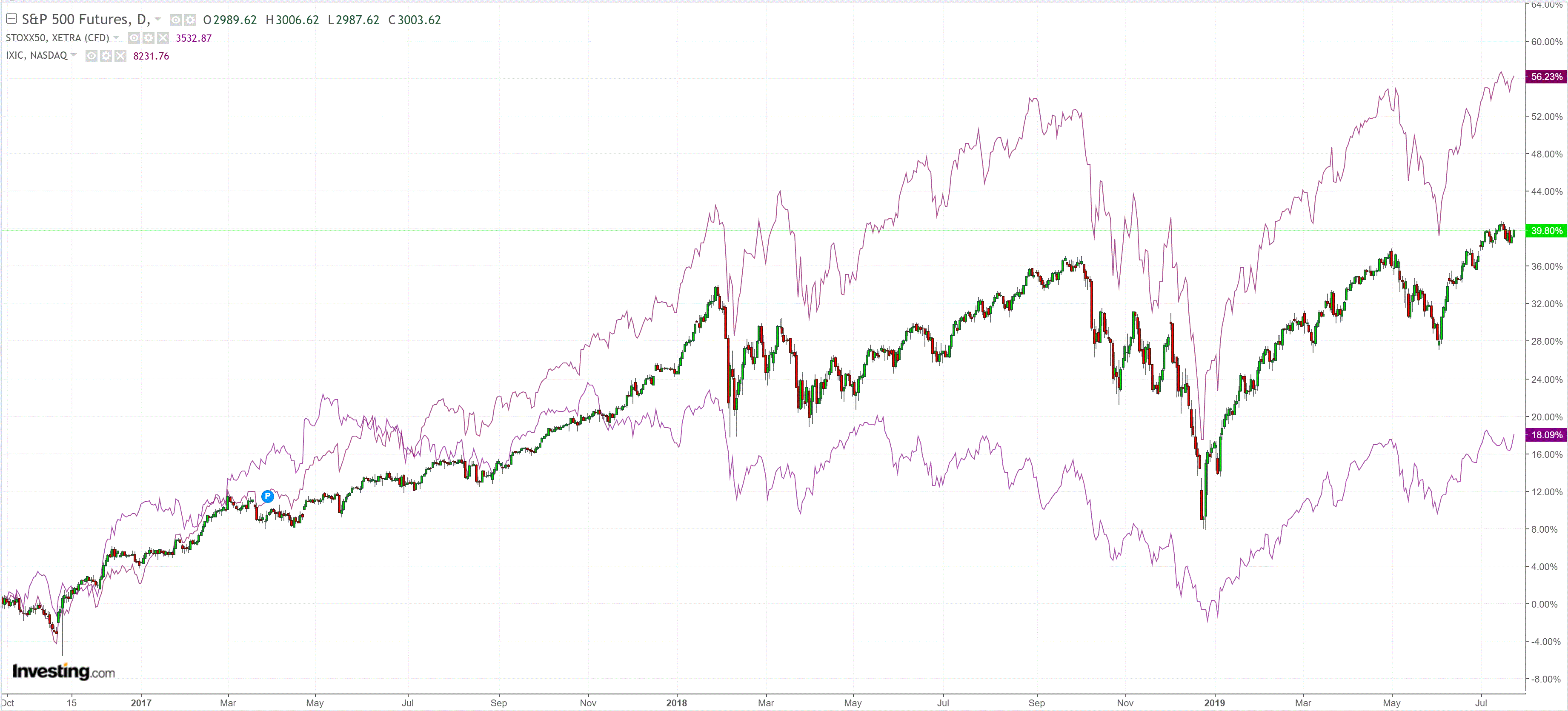 There wasn't much data but DXY caught a lift into the evening as El Trumpo lifted fiscal spending: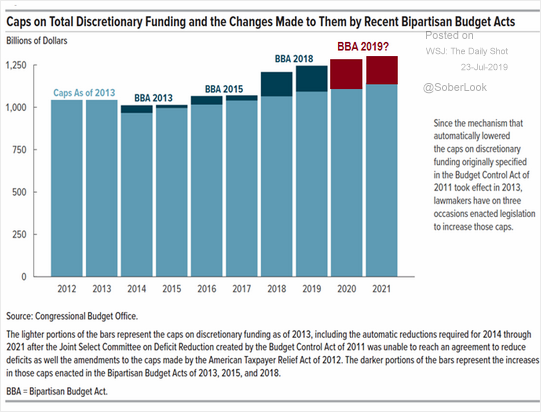 Then the key driver of the night's forex action kicked in, via the BBC:
Boris Johnson has been elected new Conservative leader in a ballot of party members and will become the next UK prime minister.

He beat Jeremy Hunt comfortably, winning 92,153 votes to his rival's 46,656.

The former London mayor takes over from Theresa May on Wednesday.

In his victory speech, Mr Johnson promised he would "deliver Brexit, unite the country and defeat Jeremy Corbyn".
The IMF is not so sure, warning on a Brexit shock:
Global growth remains subdued. Since the April World Economic Outlook (WEO) report, the United States further increased tariffs on certain Chinese imports and China retaliated by raising tariffs on a subset of US imports. Additional escalation was averted following the June G20 summit. Global technology supply chains were threatened by the prospect of US sanctions, Brexit-related uncertainty continued, and rising geopolitical tensions roiled energy prices.

…Policy actions and missteps have played an important role in shaping these outcomes, not least through their impact on market sentiment and business confidence. While the six-month extension to Brexit announced in early April provided some initial reprieve, escalating trade tensions in May, fears of disruptions to technology supply chains, and geopolitical tensions (for example, US sanctions on Iran) undermined market confidence (Box 1).

…The projected pickup in global growth in 2020 relies importantly on several factors: (1) financial market sentiment staying generally supportive; (2) continued fading of temporary drags, notably in the euro area; (3) stabilization in some stressed emerging market economies, such as Argentina and Turkey; and (4) avoiding even sharper collapses in others, such as Iran and Venezuela. About 70 percent of the increase in the global growth forecast for 2020 relative to 2019 is accounted for by projected stabilization or recovery in stressed economies. In turn, these factors rely on a conducive global policy backdrop that ensures the dovish tilt of central banks and the buildup of policy stimulus in China are not blunted by escalating trade tensions or a disorderly Brexit.

…The United Kingdom is set to expand at 1.3 percent in 2019 and 1.4 percent in 2020 (0.1 percentage point higher in 2019 than forecast in the April WEO). The upward revision reflects a stronger-than-anticipated first quarter outturn boosted by pre-Brexit inventory accumulation and stockpiling. This is likely to be partially offset by payback over the remainder of the year. Monthly GDP for April recorded a sharp contraction, in part driven by major car manufacturers bringing forward regular annual shutdowns as part of Brexit contingency plans. The forecast assumes an orderly Brexit followed by a gradual transition to the new regime. However, as of mid-July, the ultimate form of Brexit remained highly uncertain.

…Disruptions to trade and tech supply chains: Business confidence and financial market sentiment have been repeatedly buffeted since early 2018 by a still-unfolding sequence of US tariff actions, retaliation by trading partners, and prolonged uncertainty surrounding the United Kingdom's withdrawal from the European Union. In May, the breadth of the tensions widened to include the prospect of US actions relating to Chinese technology companies and the US threat to levy tariffs on Mexico in the absence of measures to curb cross-border migration. While the tensions abated in June, durable agreements to resolve differences remain subject to possibly protracted and difficult negotiations. The principal risk factor to the global economy is that adverse developments—including further US-China tariffs, US auto tariffs, or a no-deal Brexit—sap confidence, weaken investment, dislocate global supply chains, and severely slow global growth below the baseline.
So, we get the picture. The IMF doesn't like a hard Brexit. But it is more likely now than ever. Polls don't give BoJo a whole lot of choice. He can't call an election and he is being eaten alive by Nigel Farage: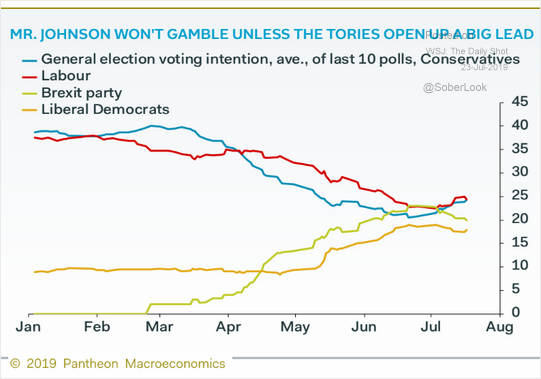 Remember, wherever the EUR goes so goes the AUD: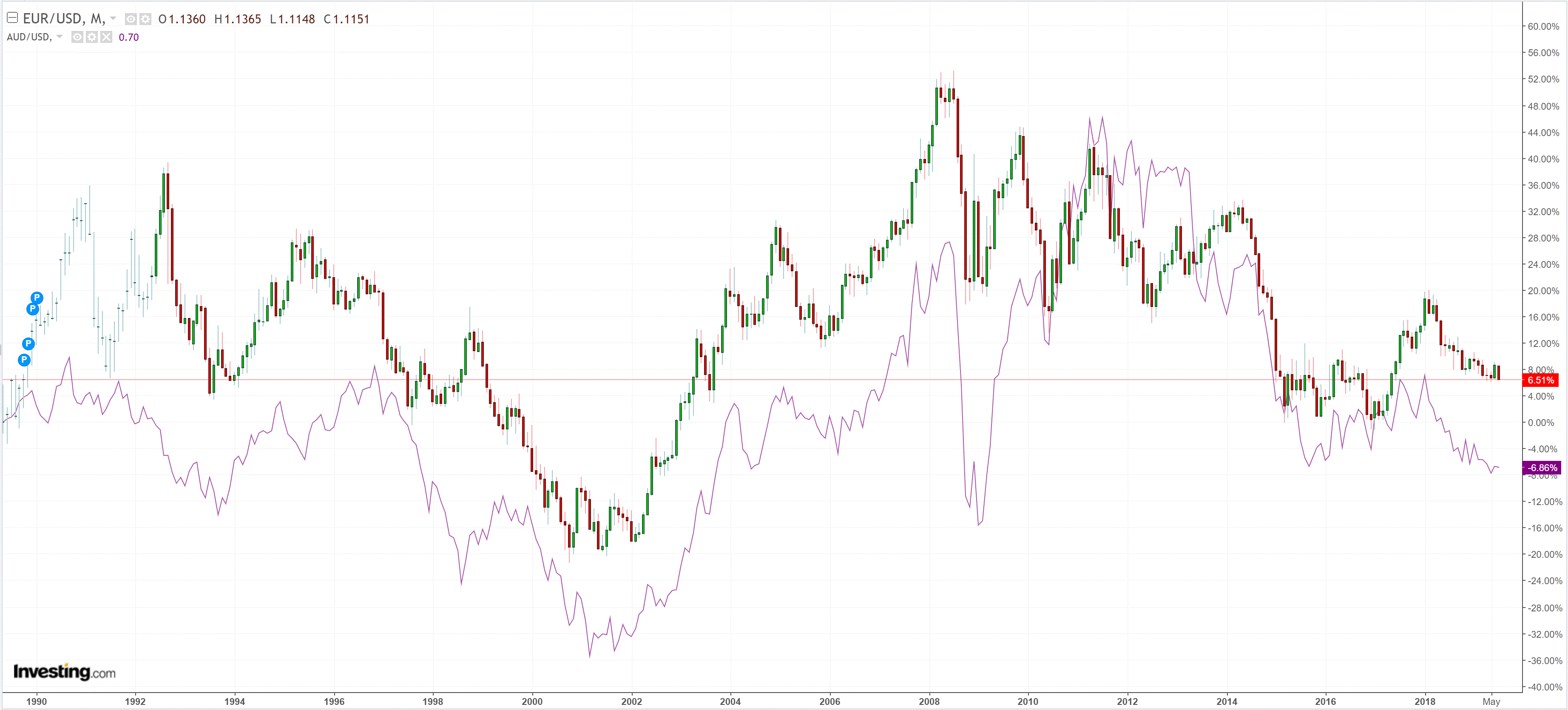 Not even trade war goodness could help the AUD, via Bloomie:
U.S. Trade Representative Robert Lighthizer and senior U.S. officials are set to travel to China next Monday for the first high-level, face-to-face trade negotiations between the world's two biggest economies since talks broke down in May, Bloomberg News reports.

Lighthizer and a small team will be in Shanghai through Wednesday, according to people familiar with the plans who asked not to be identified. The meeting is expected to involve a broad discussion of the issues outstanding, a senior administration official said.
Then again, why would anyone believe it is more than PR?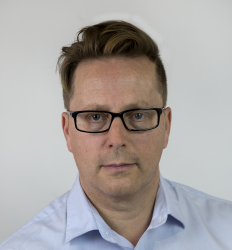 Latest posts by David Llewellyn-Smith
(see all)