See the latest Australian dollar analysis here:
DXY jumped higher last night with CNY but EUR was trashed: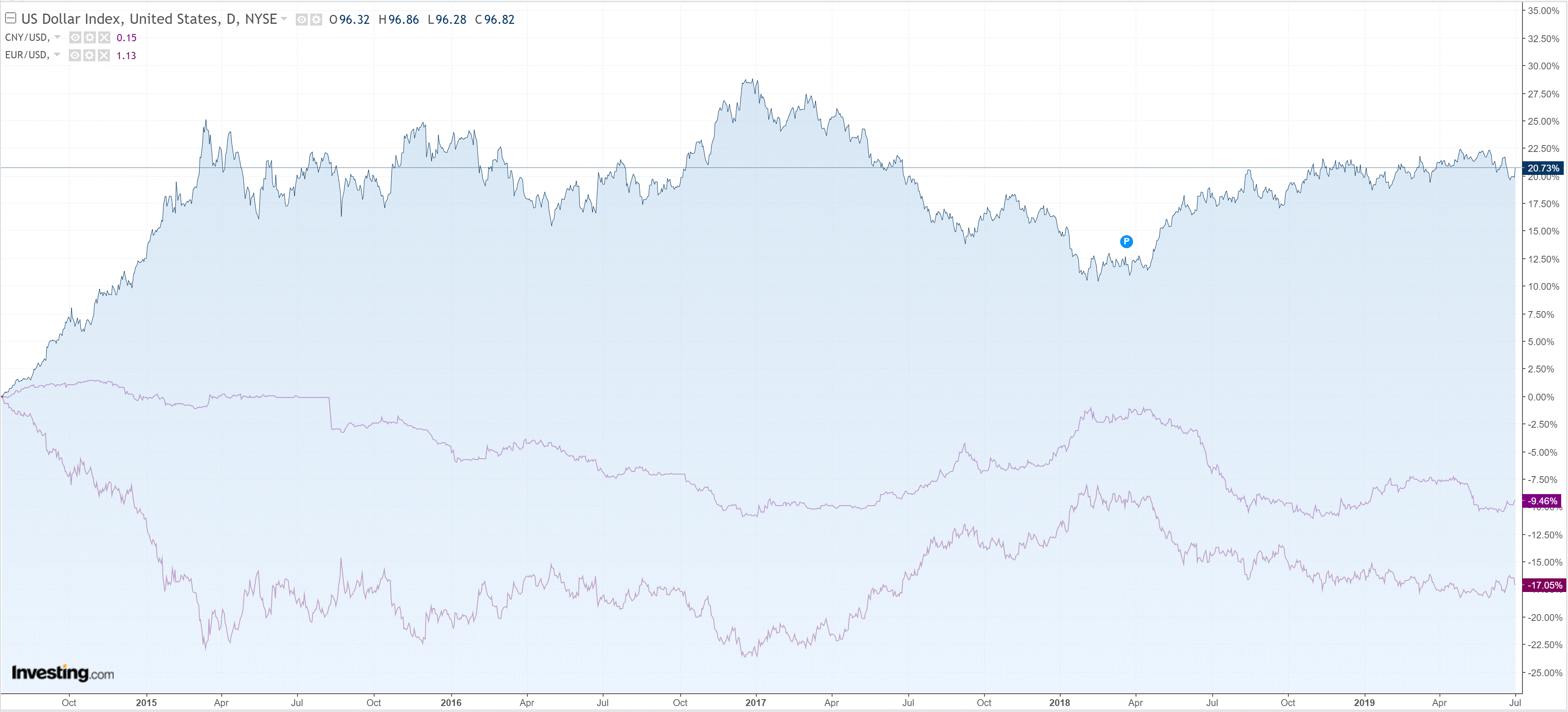 The Australian dollar was hammered lower across the board: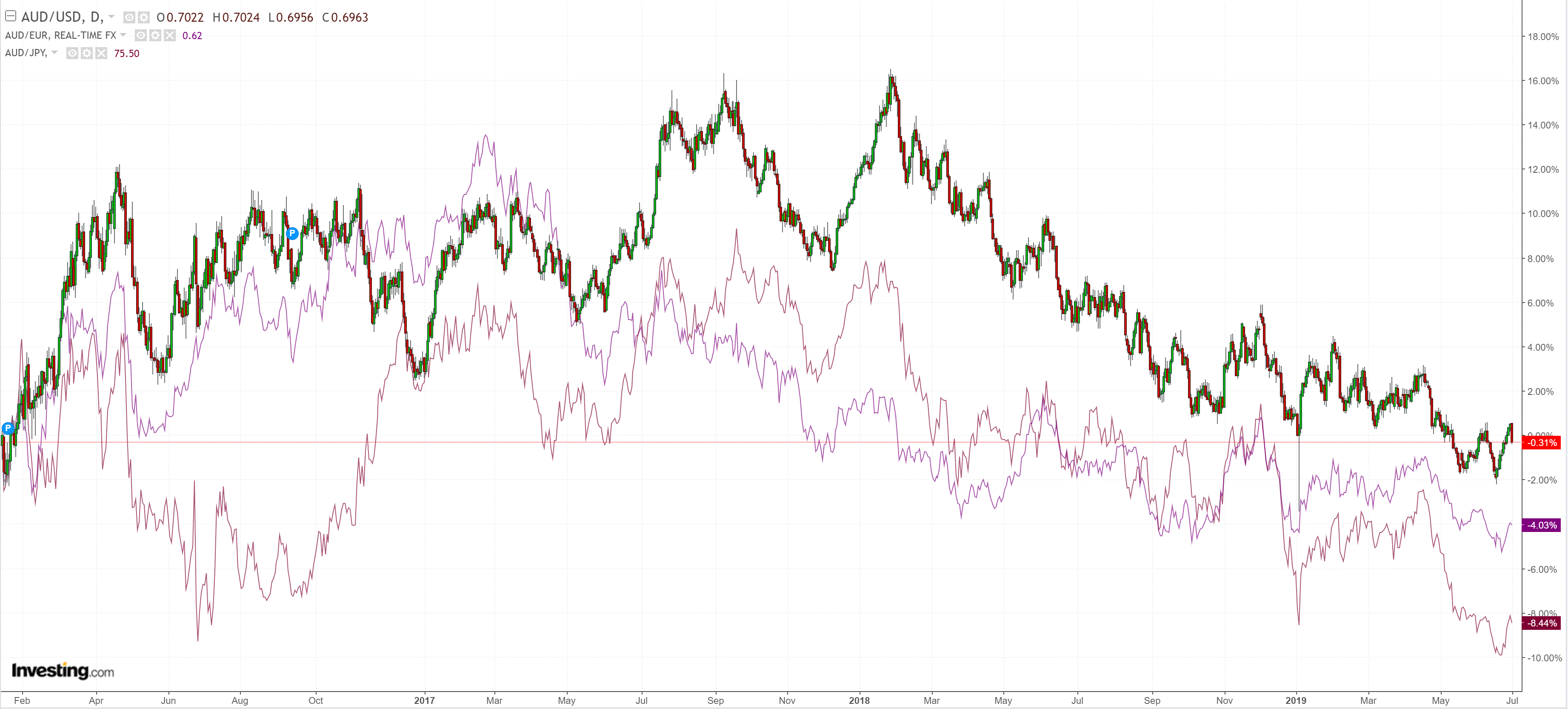 Gold too: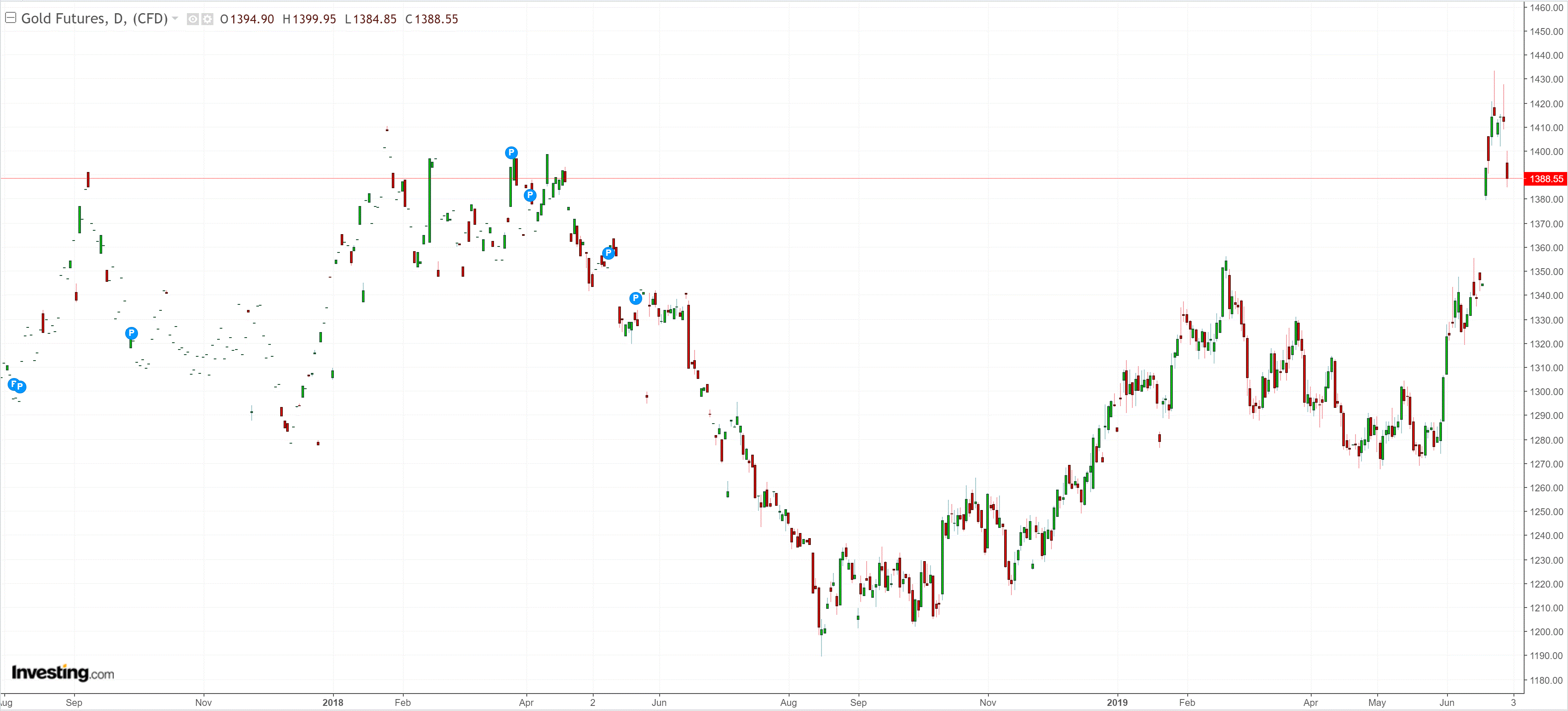 Oil was mixed: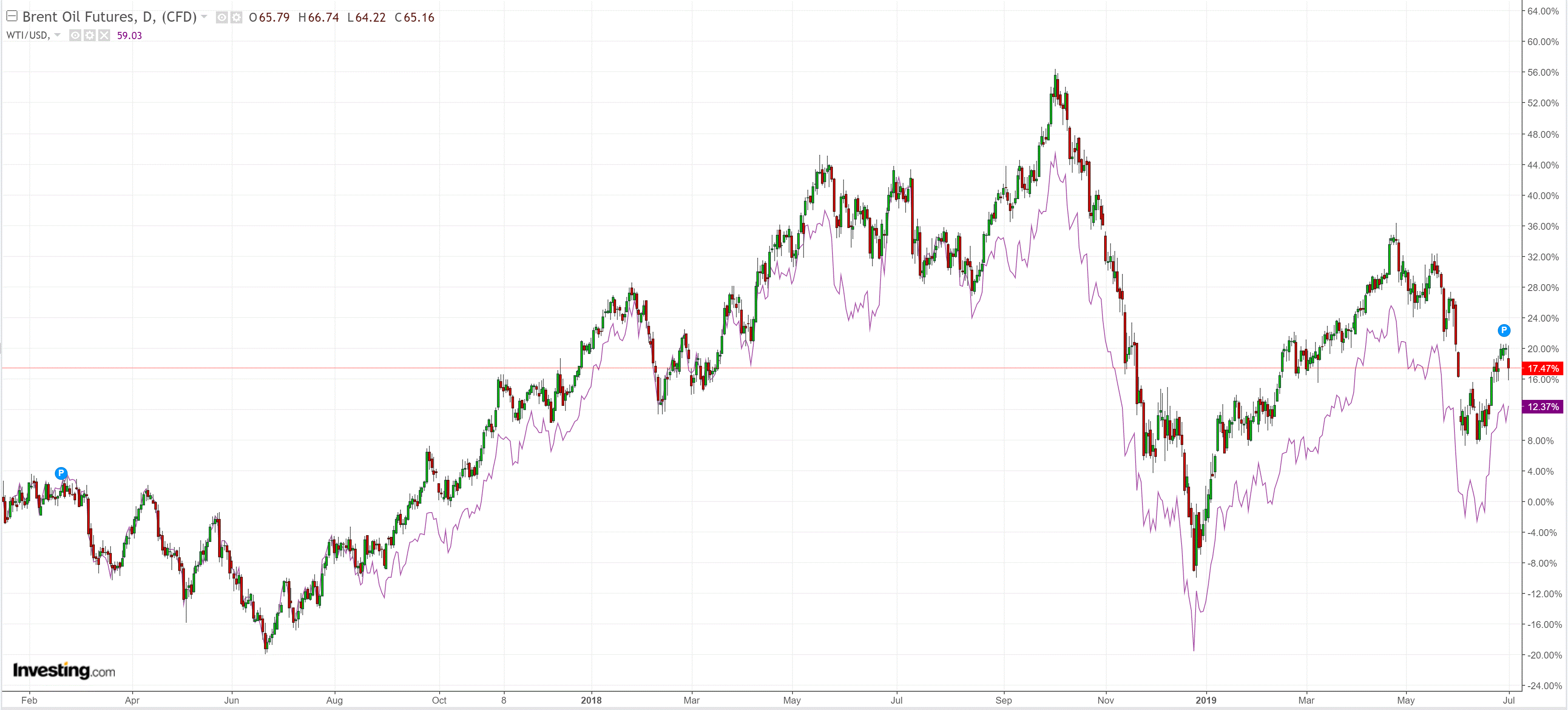 Base metals flogged: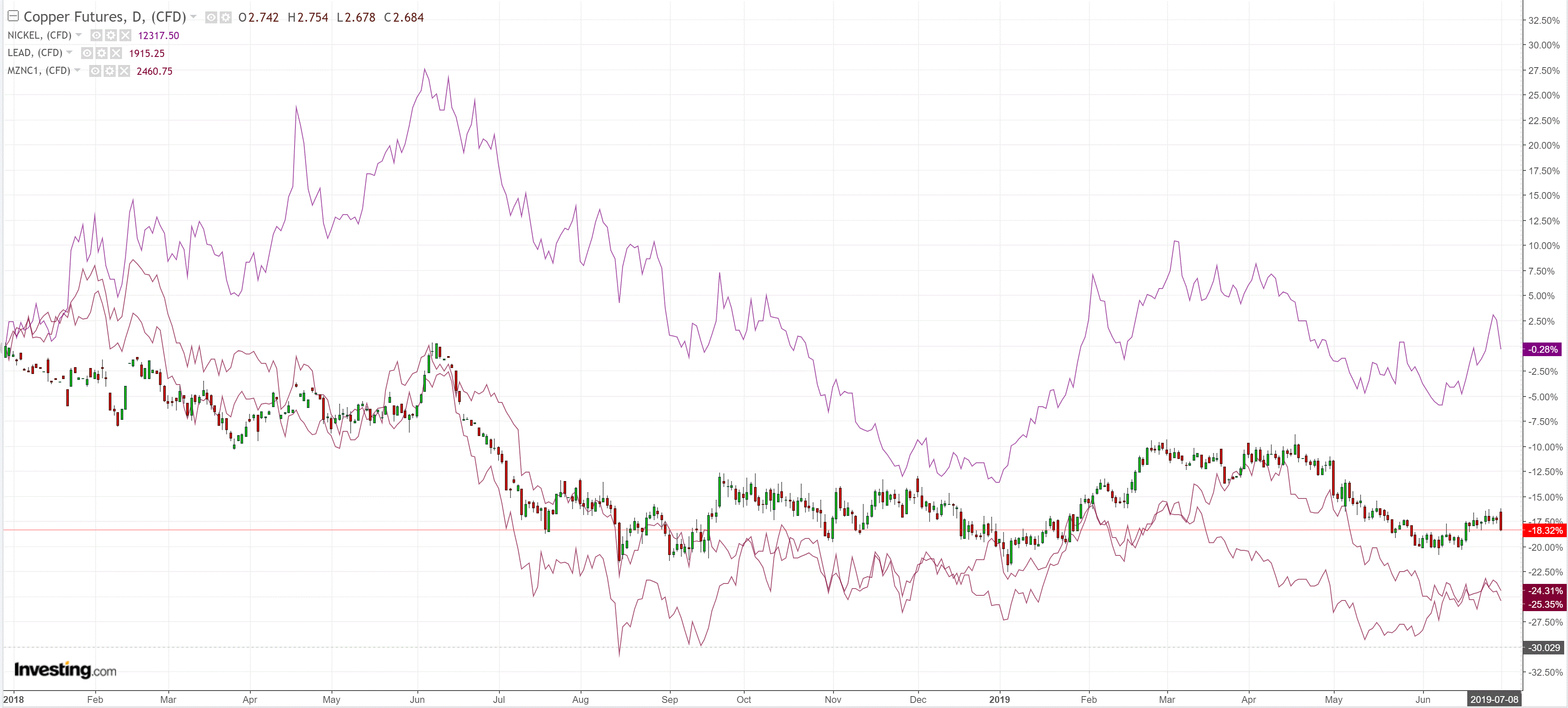 Big miners boomed: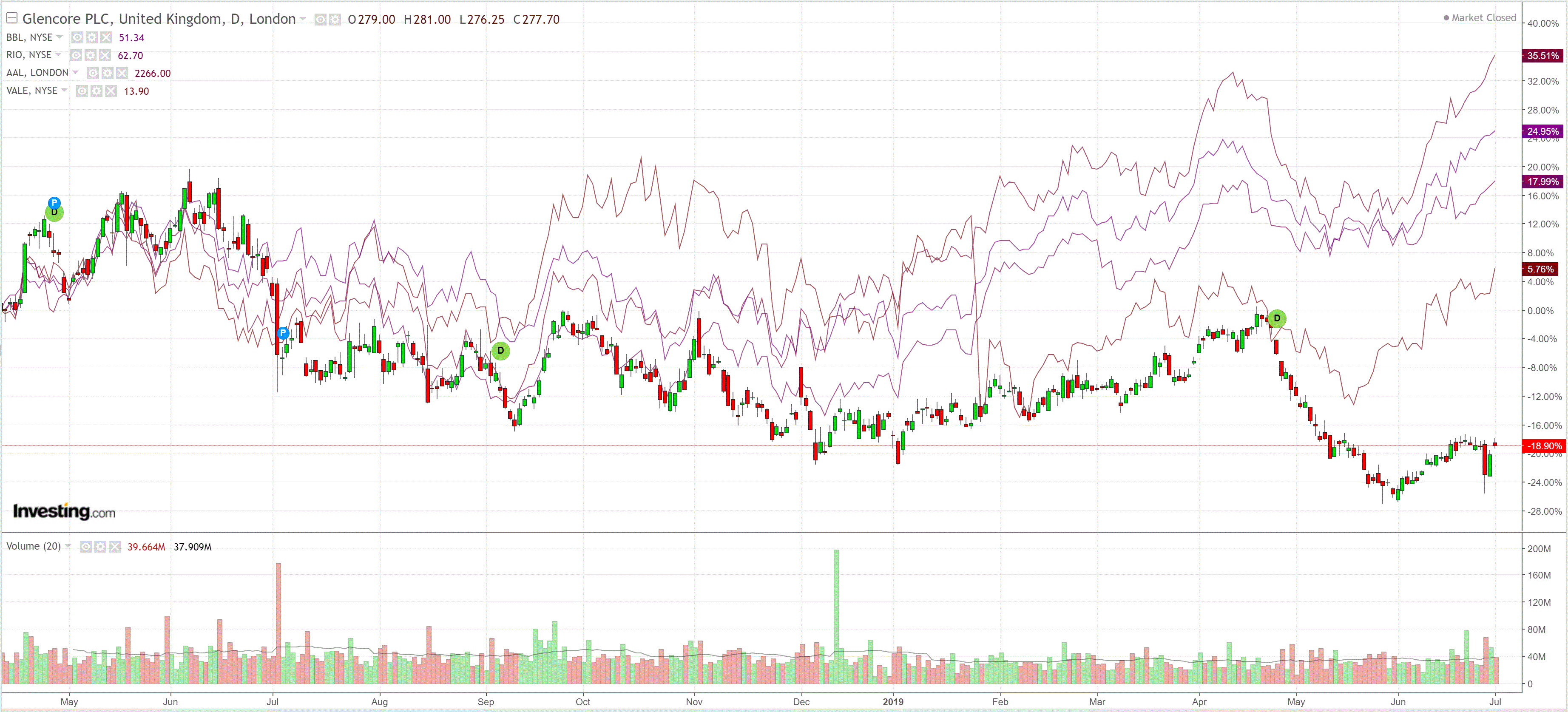 EM stocks fell: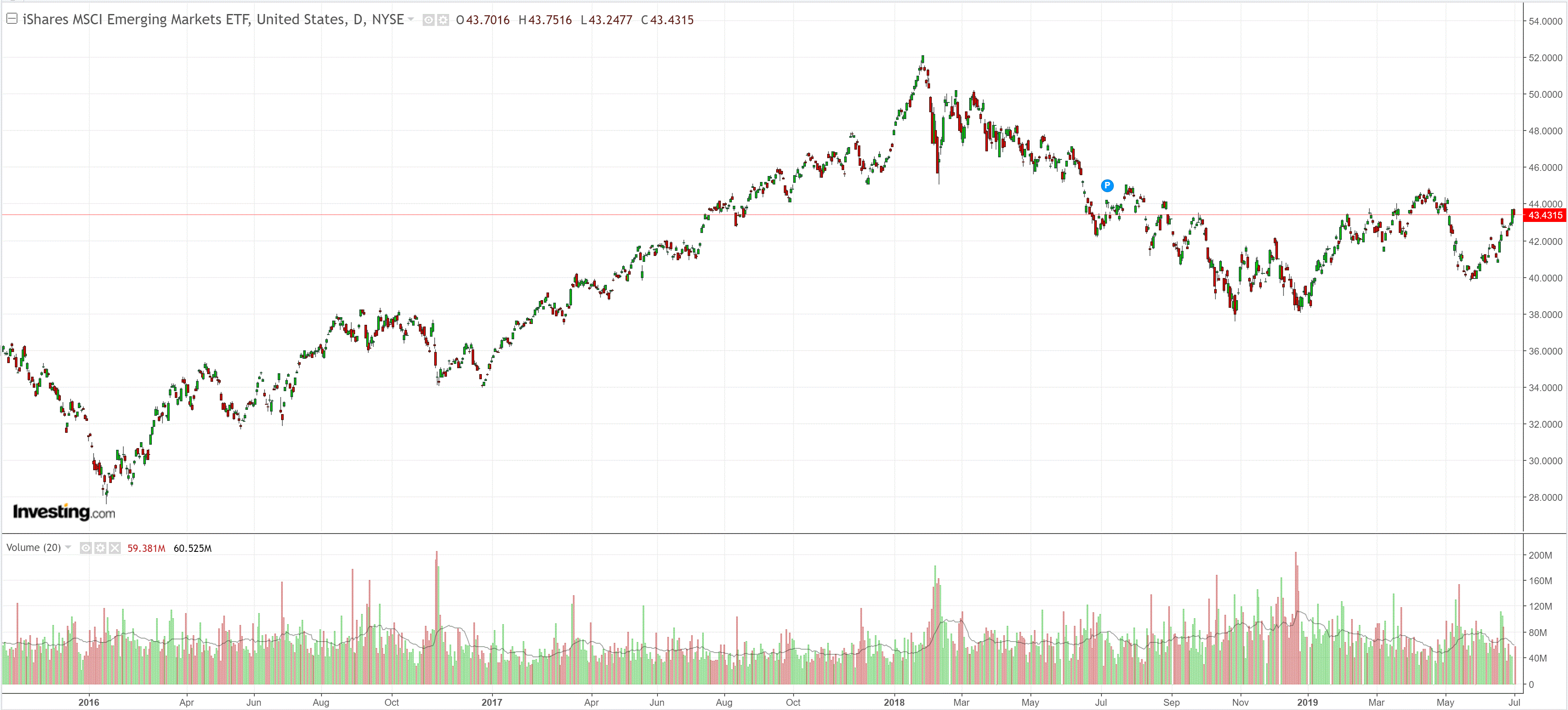 Junk was hit: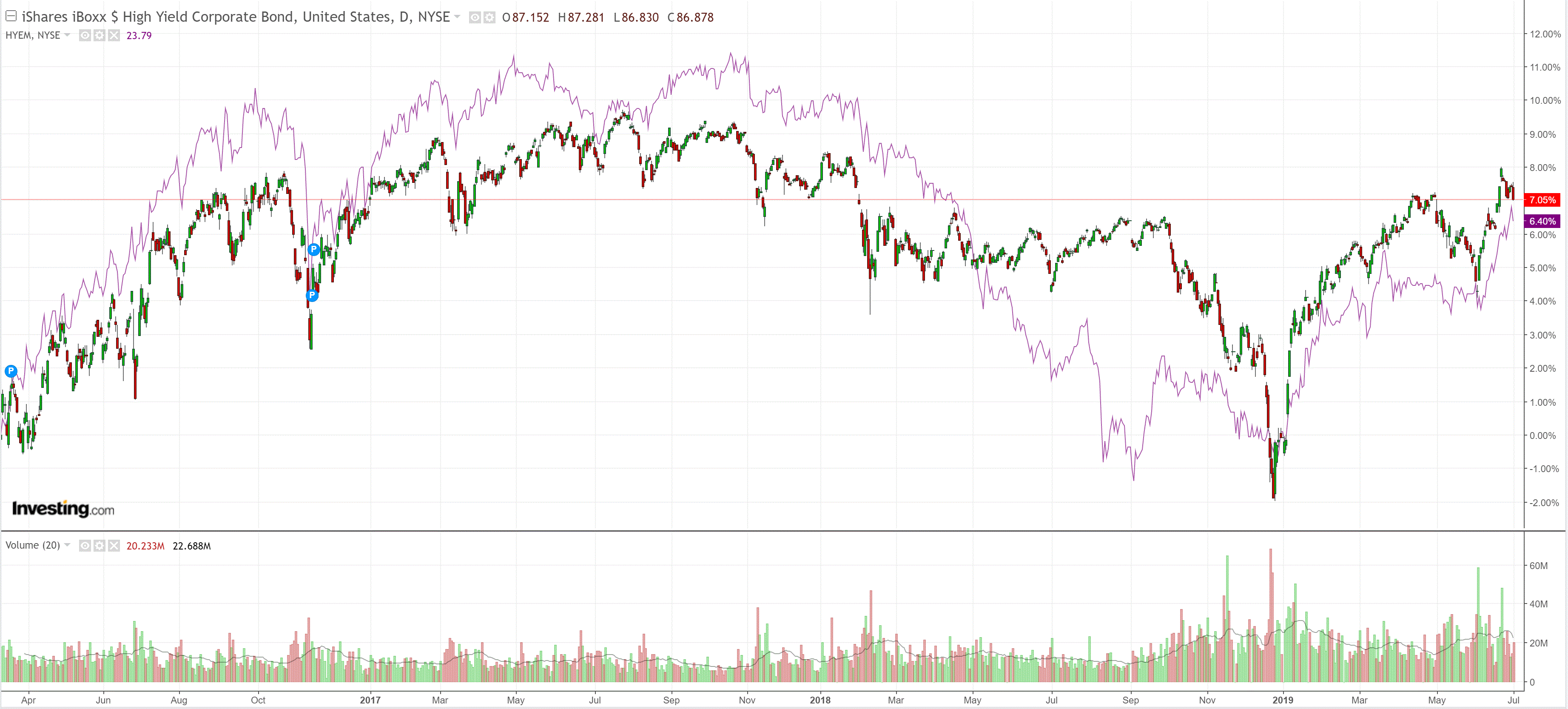 Treasuries bid: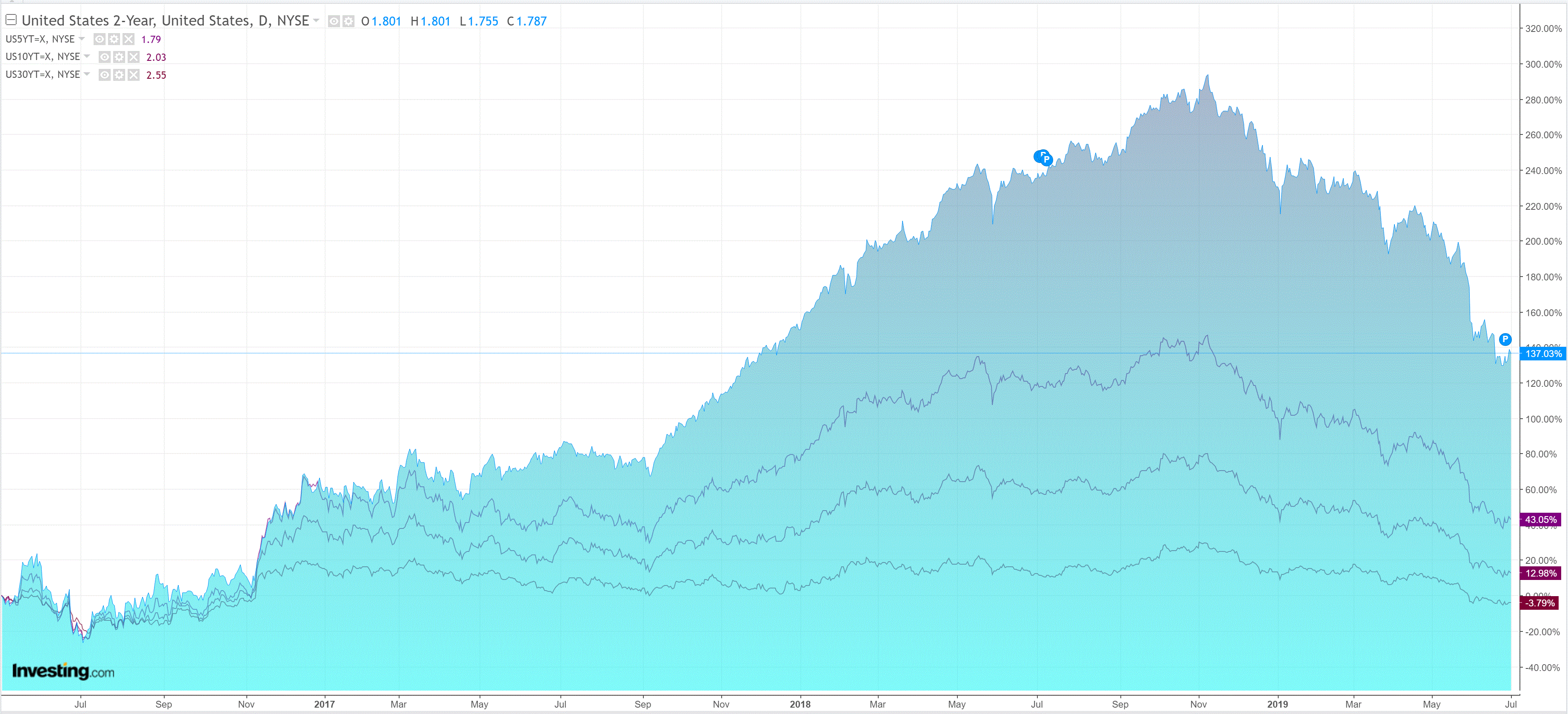 Bunds bid: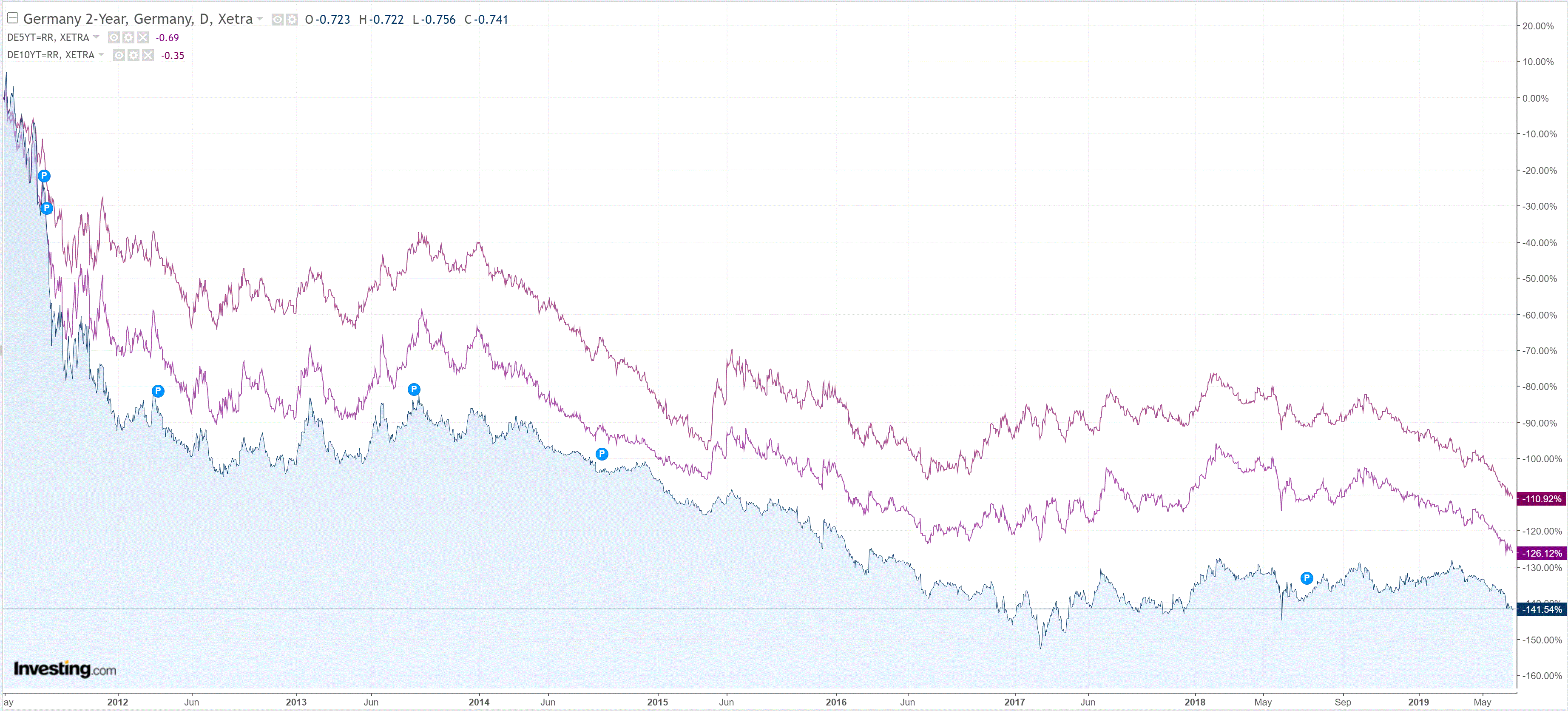 Aussie bonds were flat: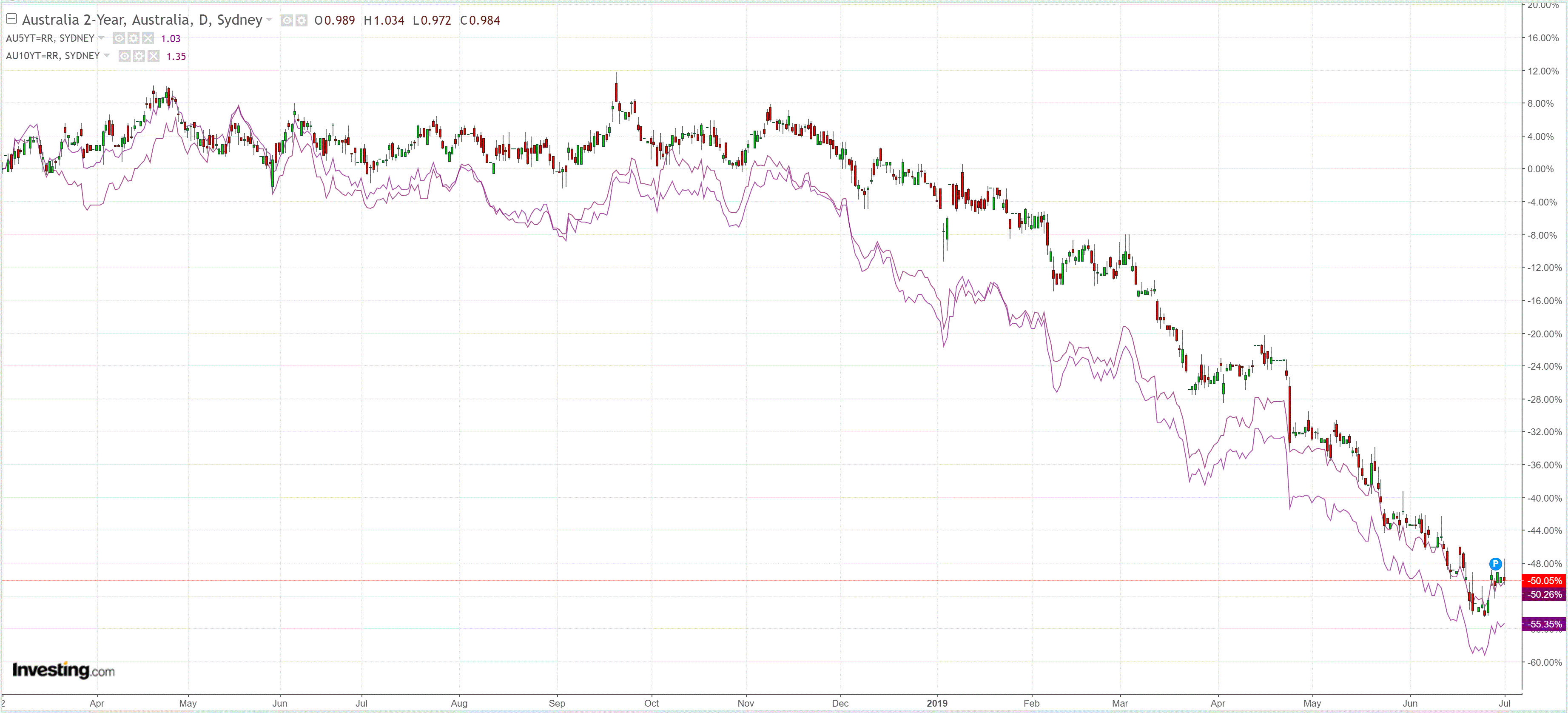 Stocks soared to record highs in the US: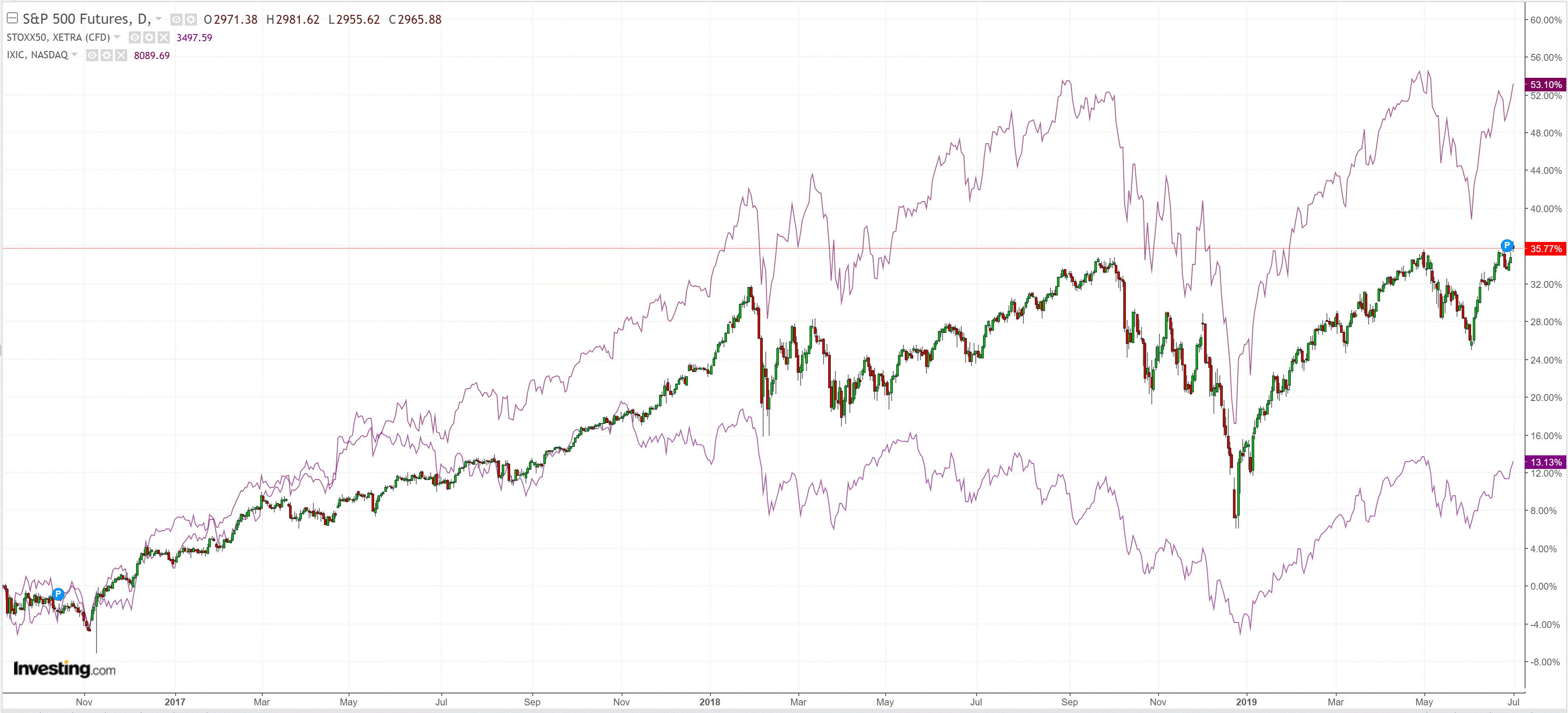 America First is back. El Trumpo strutting the world stage and gaslighting every trade partner in sight. China falling into a Hong Kong hell. Europe falling away like its 2012. US stocks at record highs and US growth leading all.
We had our batch of terrible Asian PMIs yesterday, in China: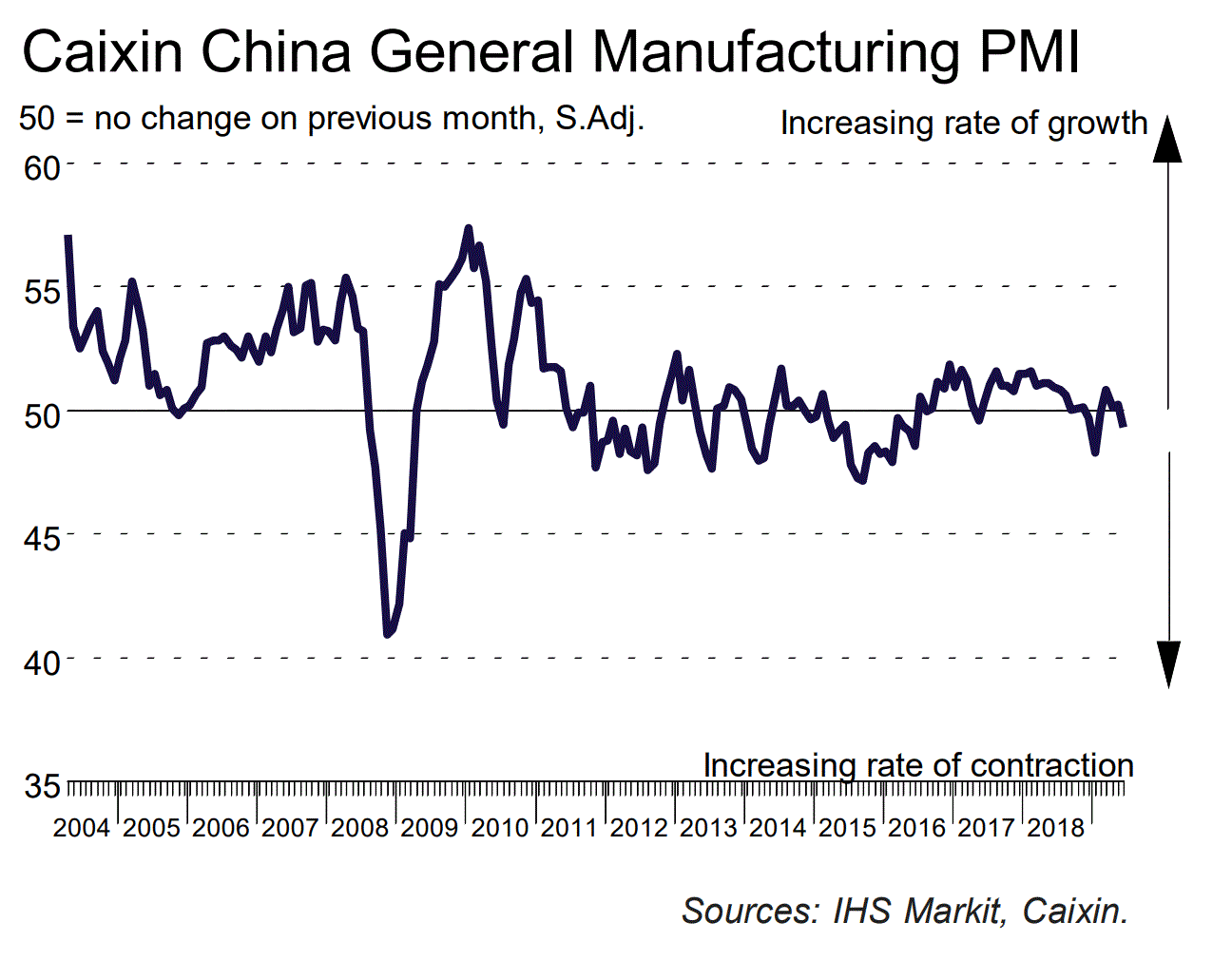 Taiwan: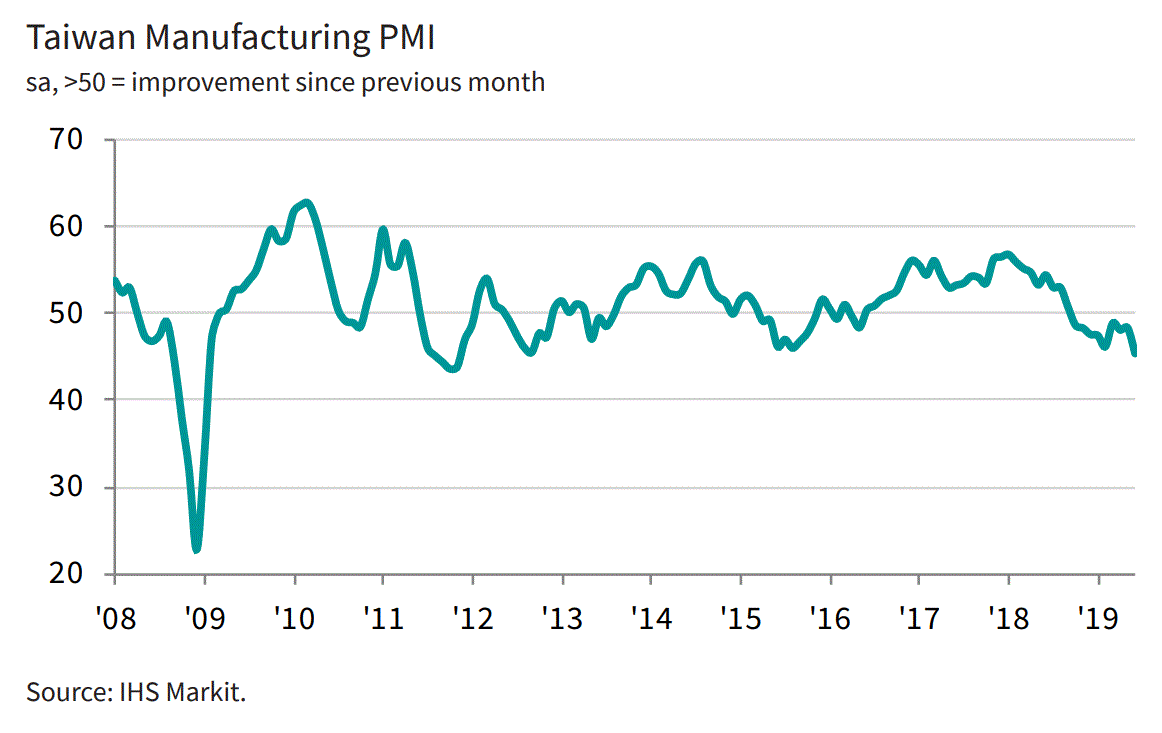 And Korea:
Then overnight we had equally awful in Europe:
Manufacturing operating conditions in the euro area deteriorated for a fifth successive month during June. After accounting for seasonal factors, the IHS Markit Eurozone Manufacturing PMI® remained below the crucial 50.0 no-change mark, falling to a three-month low of 47.6, from 47.7 in May. Moreover, the PMI was slightly weaker than the earlier flash reading of 47.8. There remained notable performance divergences by market group during June. Operating conditions for consumer goods companies improved to the greatest degree since January. In contrast, intermediate and investment goods producers recorded marked contractions. For intermediate goods, the deterioration was the sharpest recorded since April 2013. Countries ranked by Manufacturing PMI: June Greece 52.4 19-month low France 51.9 (flash: 52.0) 9-month high Netherlands 50.7 72-month low Ireland 49.8 73-month low Italy 48.4 3-month low Spain 47.9 74-month low Austria 47.5 55-month low Germany 45.0 (flash: 45.4) 4-month high Operating conditions were generally weak across the single currency area, according to the latest country data. Germany remained the weakest-performing nation, despite its respective PMI improving to a four-month high. Austria, Spain, Ireland and Italy all recorded PMI readings below the 50.0 no-change mark, whilst growth in the Netherlands was only marginal. France bucked the overall trend somewhat, registering its highest PMI for nine months, though growth here was only modest. Greece remained the strongest-performing, despite posting its lowest PMI reading for 19 months.
While the US ISM saw decent growth:
"The June PMI® registered 51.7 percent, a decrease of 0.4 percentage point from the May reading of 52.1 percent. The New Orders Index registered 50 percent, a decrease of 2.7 percentage points from the May reading of 52.7 percent. The Production Index registered 54.1 percent, a 2.8-percentage point increase compared to the May reading of 51.3 percent. The Employment Index registered 54.5 percent, an increase of 0.8 percentage point from the May reading of 53.7 percent. The Supplier Deliveries Index registered 50.7 percent, a 1.3-percentage point decrease from the May reading of 52 percent. The Inventories Index registered 49.1 percent, a decrease of 1.8 percentage points from the May reading of 50.9 percent. The Prices Index registered 47.9 percent, a 5.3-percentage point decrease from the May reading of 53.2 percent.
Not exactly tearing it up but in the forex game it is all relative and the US is stronger than Europe with the latter readying MOAR stimulus MOAR quickly. French 10 year bond yields went negative for the first time in history and even junk is bid, via Bloomie:
Italian bonds led a European rally as hints of fresh stimulus from policy makers outweighed the impact of easing global trade tensions.

 …Any immediate reduction of budget tension adds another reason to buy after ECB President Mario Draghi last month raised the prospect of a renewal of its asset-purchase program, for which Italy would be one of the biggest beneficiaries. ECB policy makers, including chief economist Philip Lane, Dutch Governor Klaas Knot and Spanish head Pablo Hernandez de Cos all signaled that more stimulus may be needed to combat flagging price rises.
Adding to the AUD's woes, America First is shunting the entire global industrial supply chain into recession: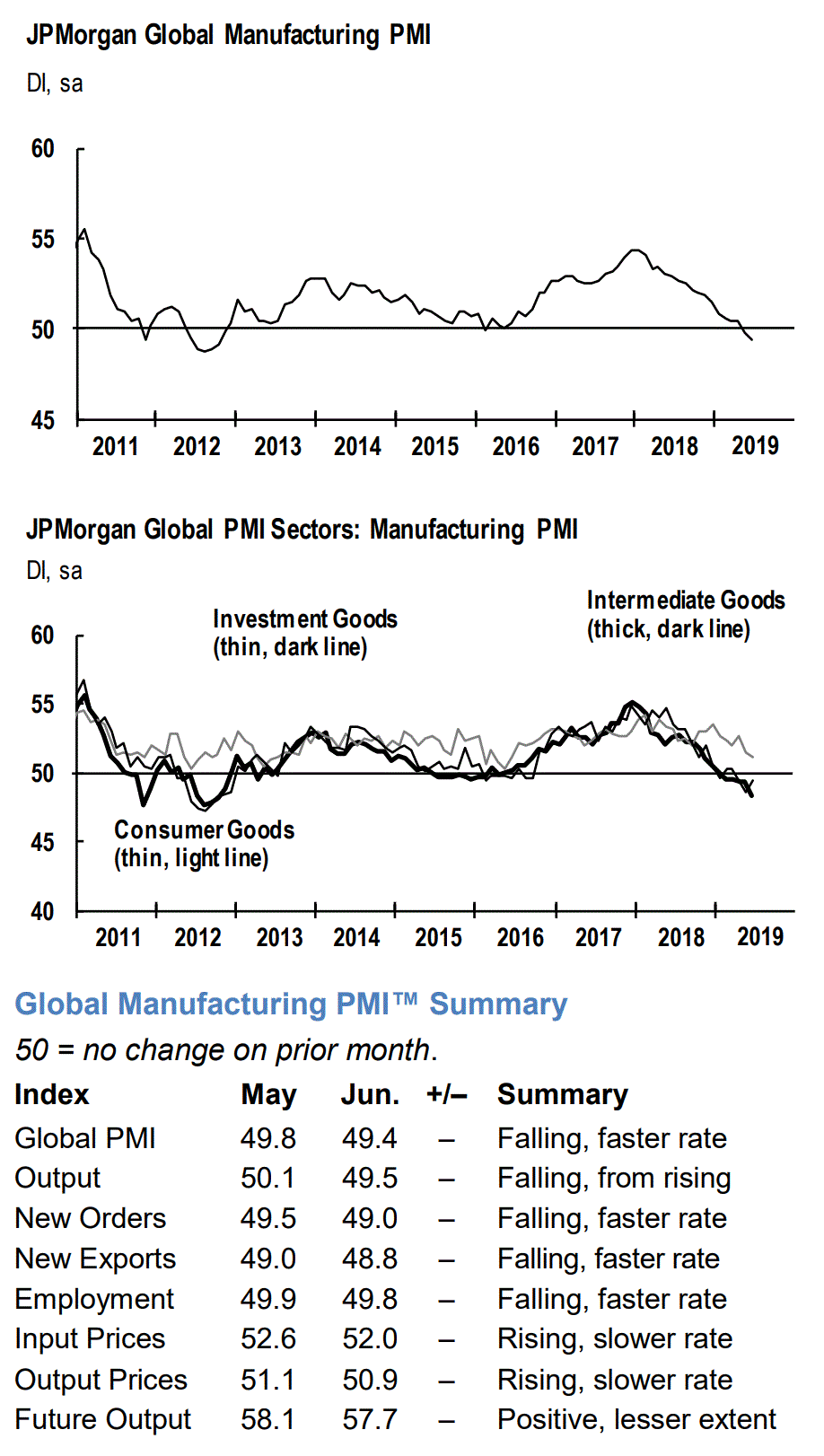 With China already building as fast as it can, the trade war killing emerging Asia and Europe in recession, it is not clear what saves the global economy from America First this time around.
This is an environment in which growth sensitive currencies like the Australian dollar typically get smashed.
Latest posts by David Llewellyn-Smith (see all)