See the latest Australian dollar analysis here:
DXY too off Friday night, EUR sank and CNY was steady: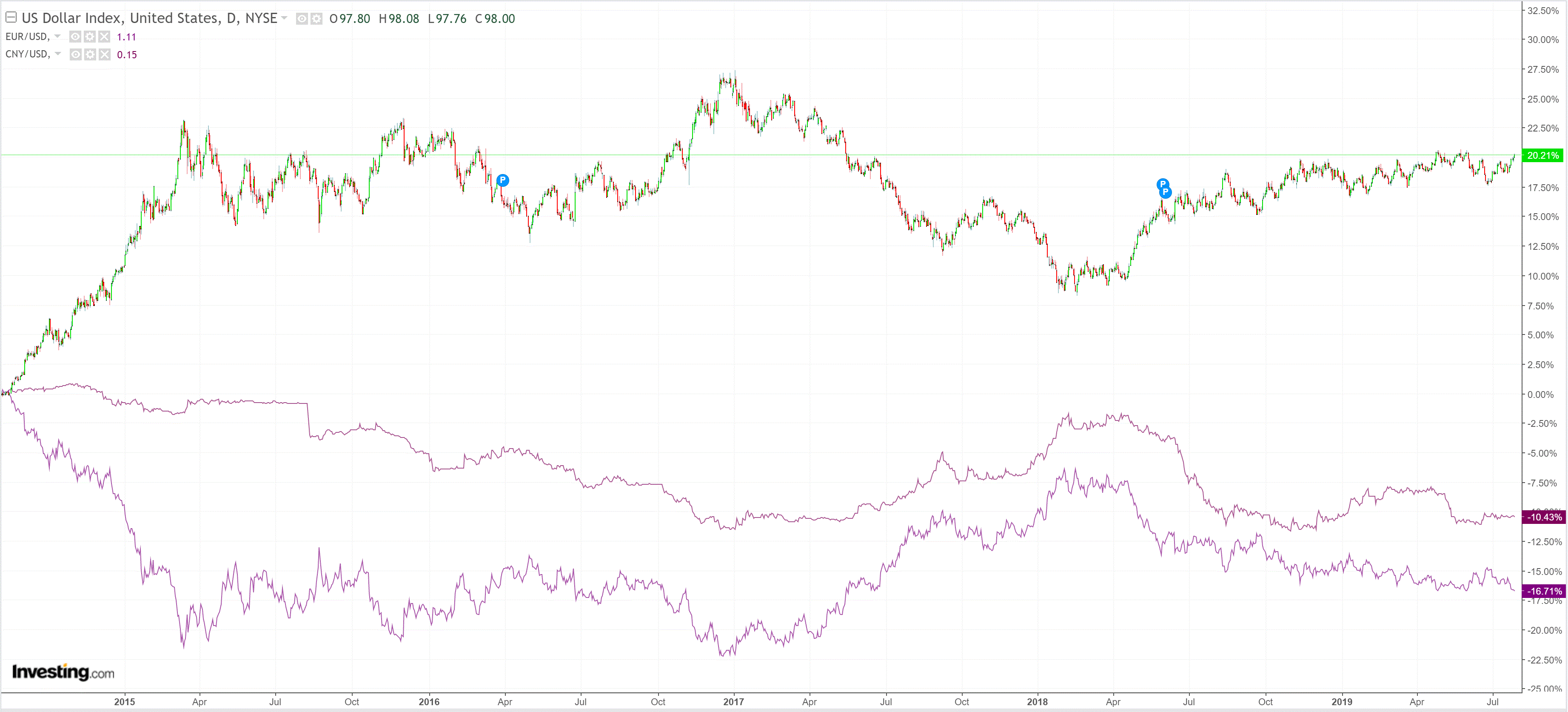 The Australian dollar was universally poleaxed: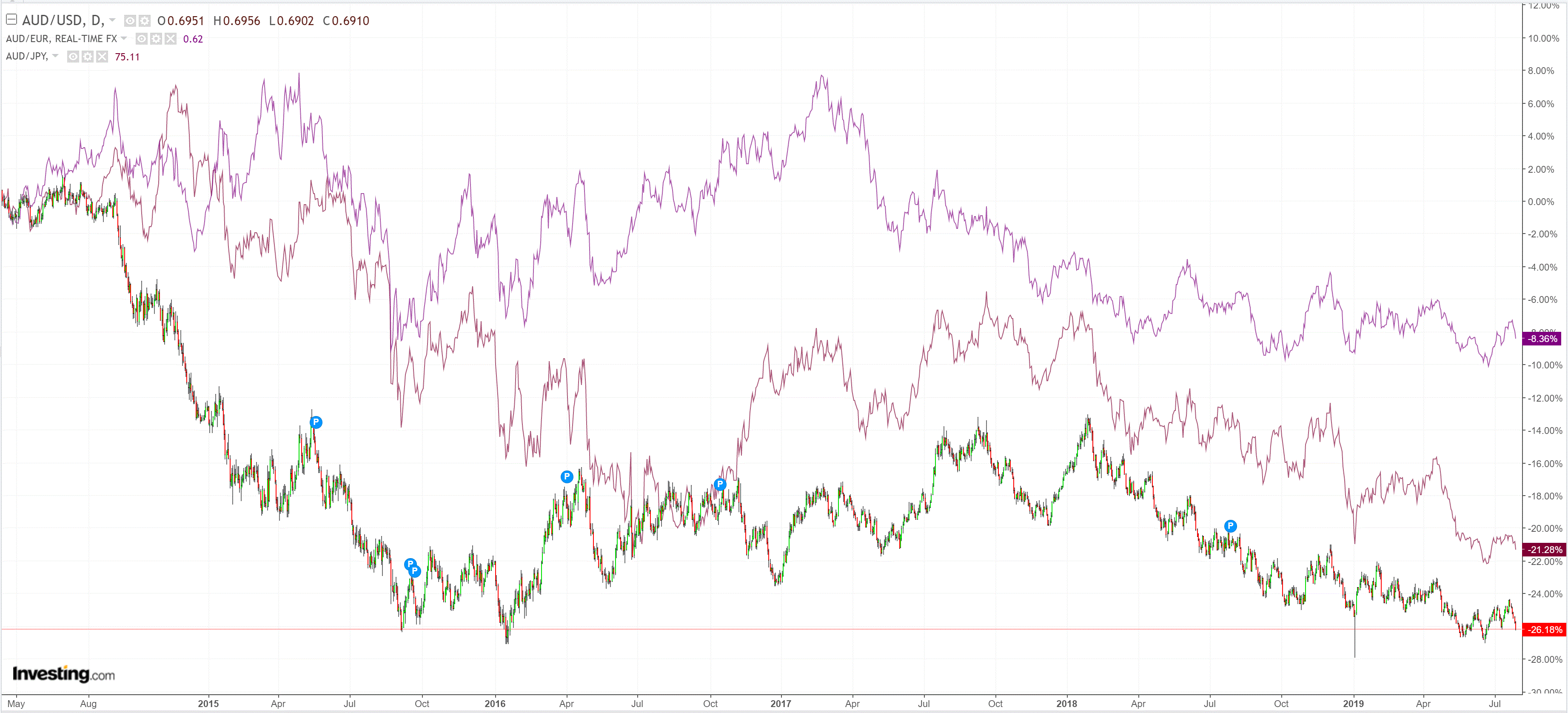 As shorts actually lifted a little to -48k contracts: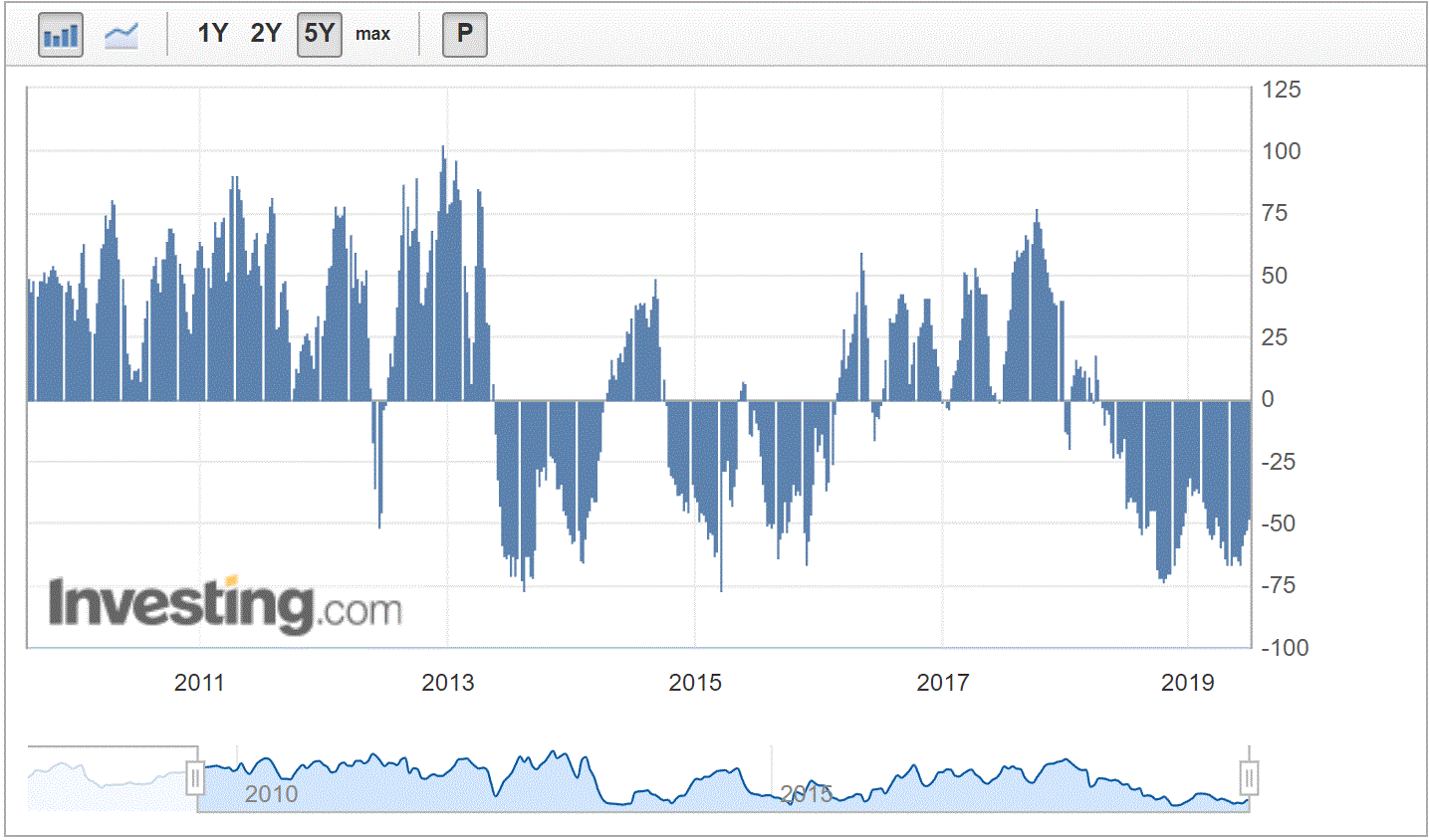 Gold held on: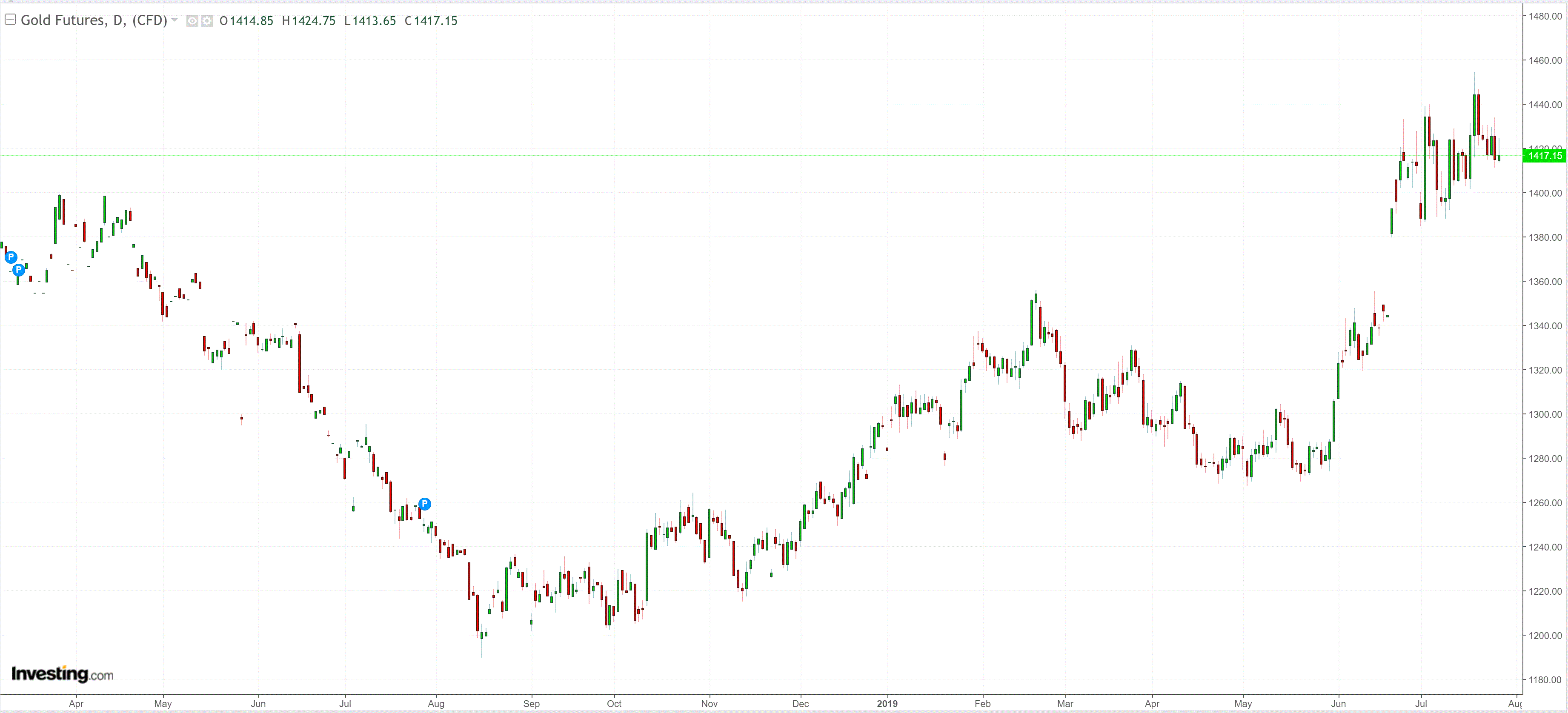 Oil too: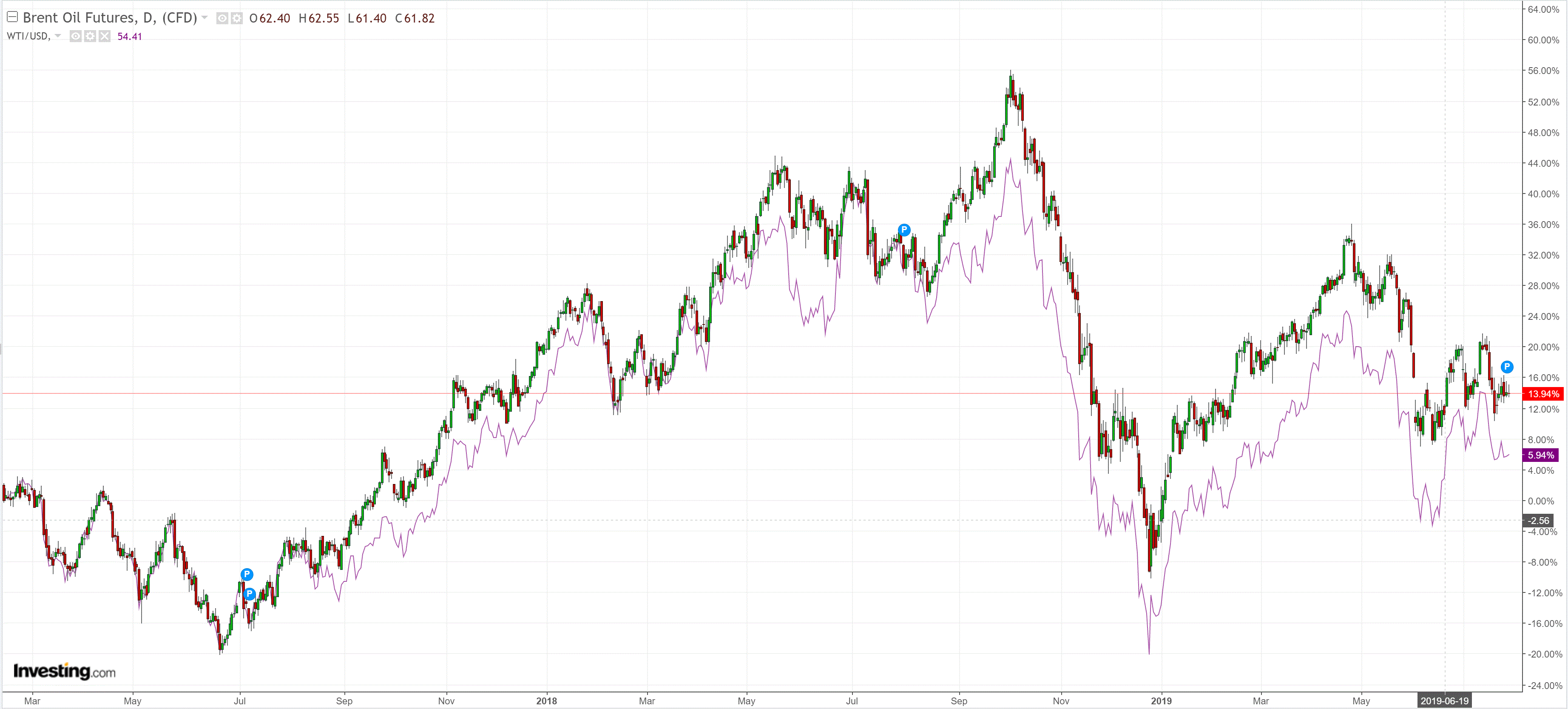 Metals not so much: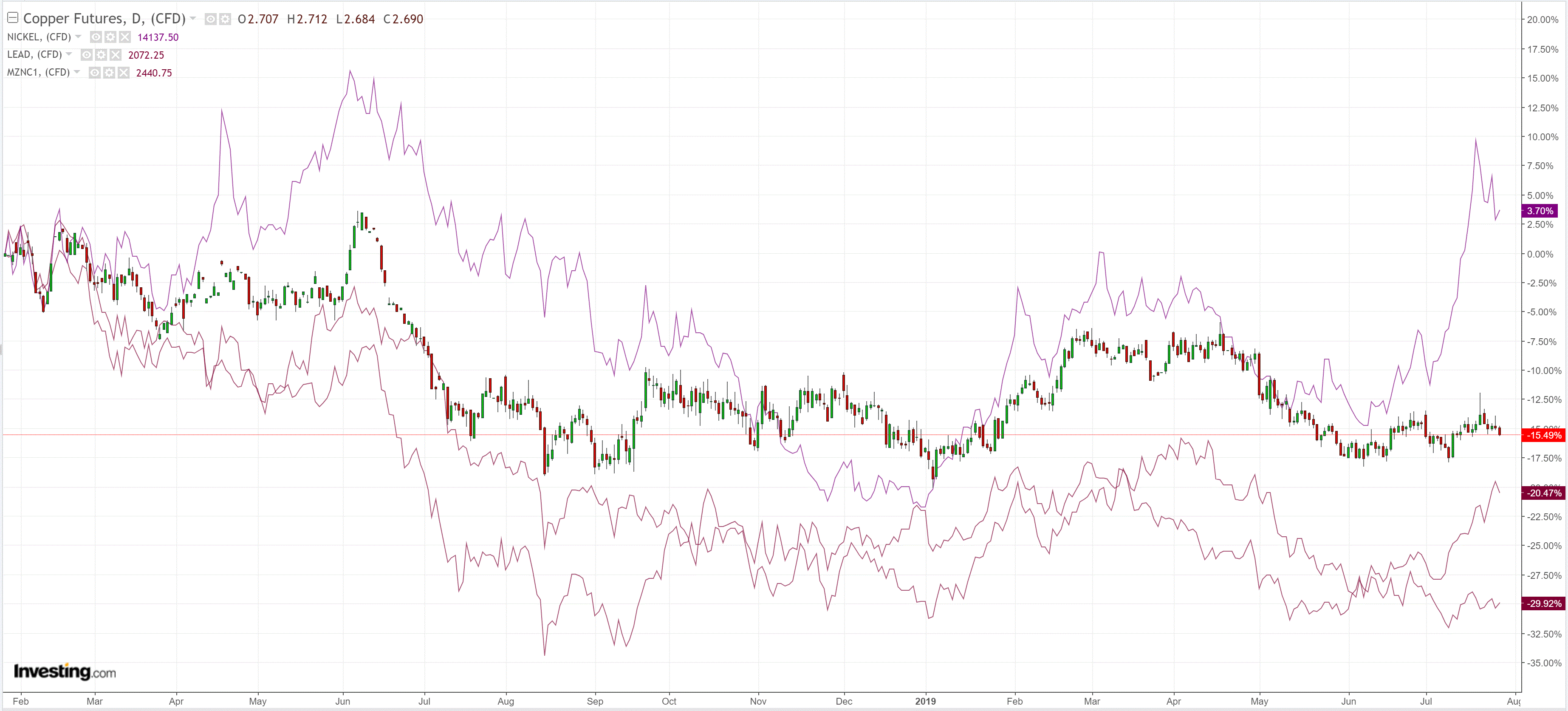 Miners are toast: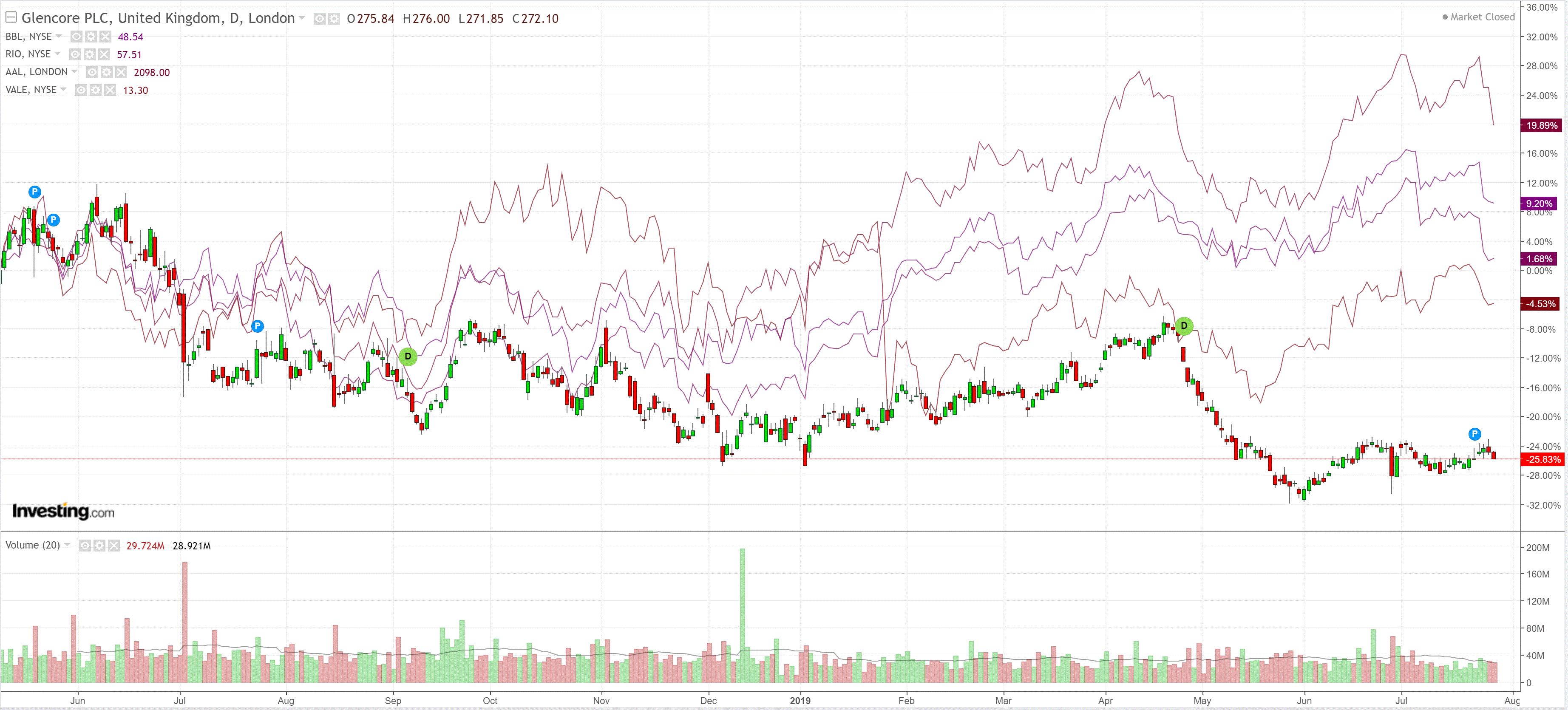 EM stocks were OK: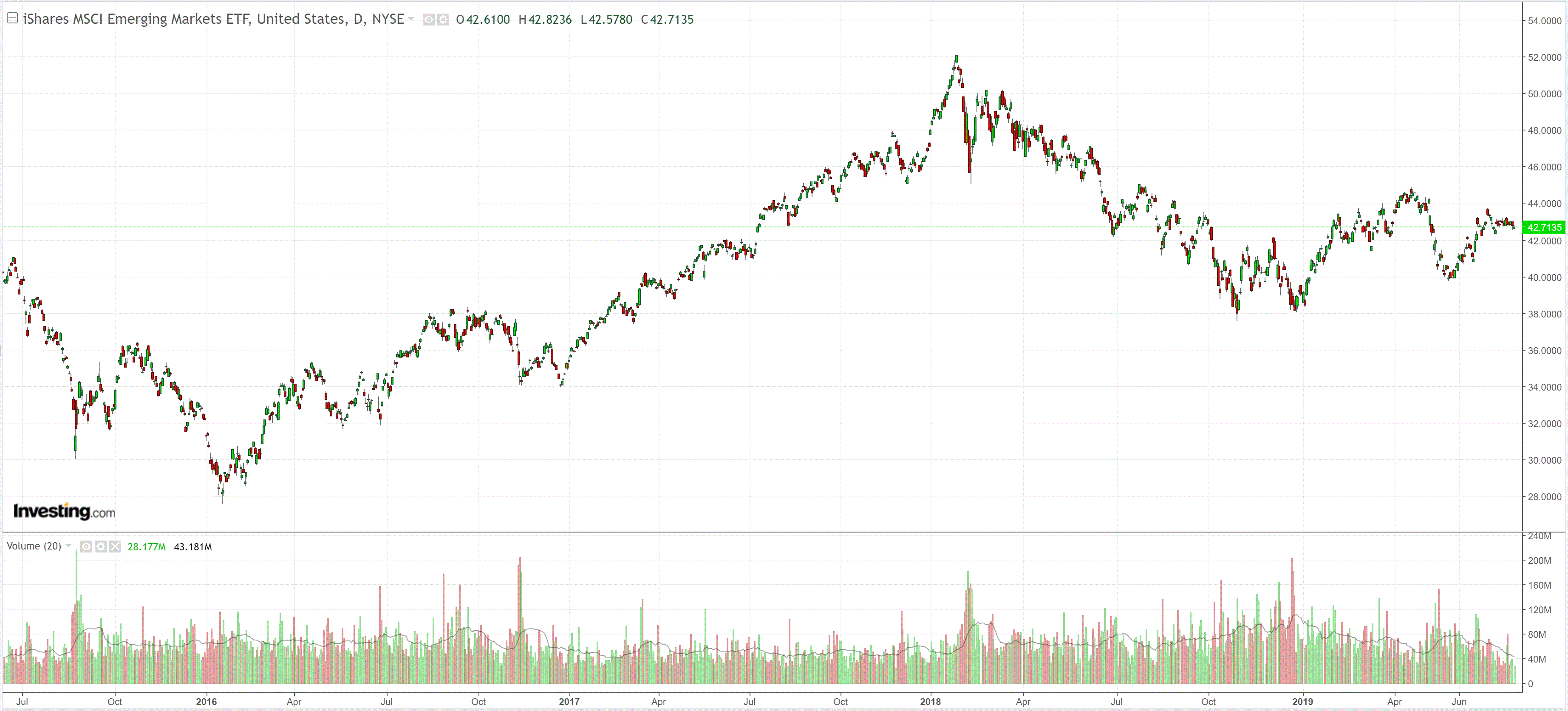 Junk ripped: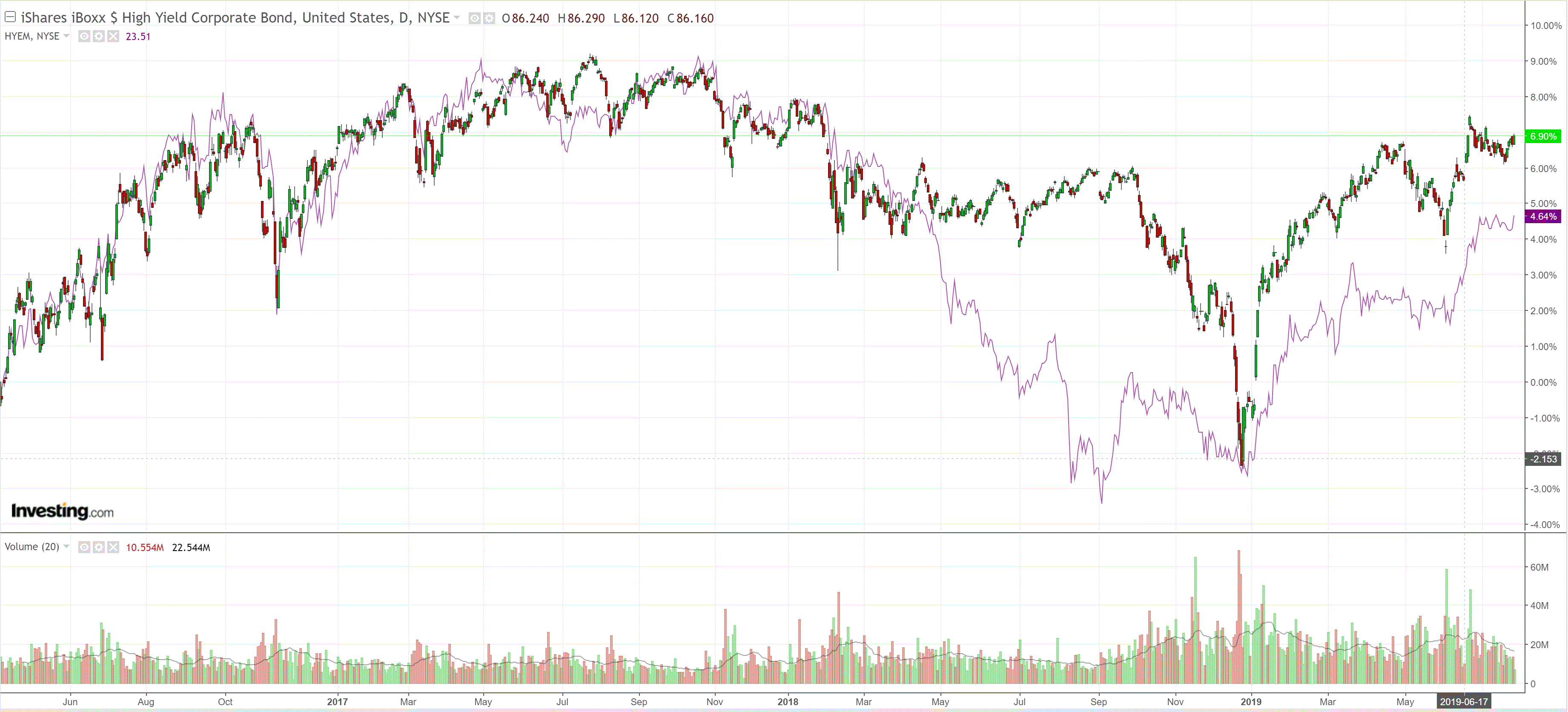 As Treasuries were bid a touch: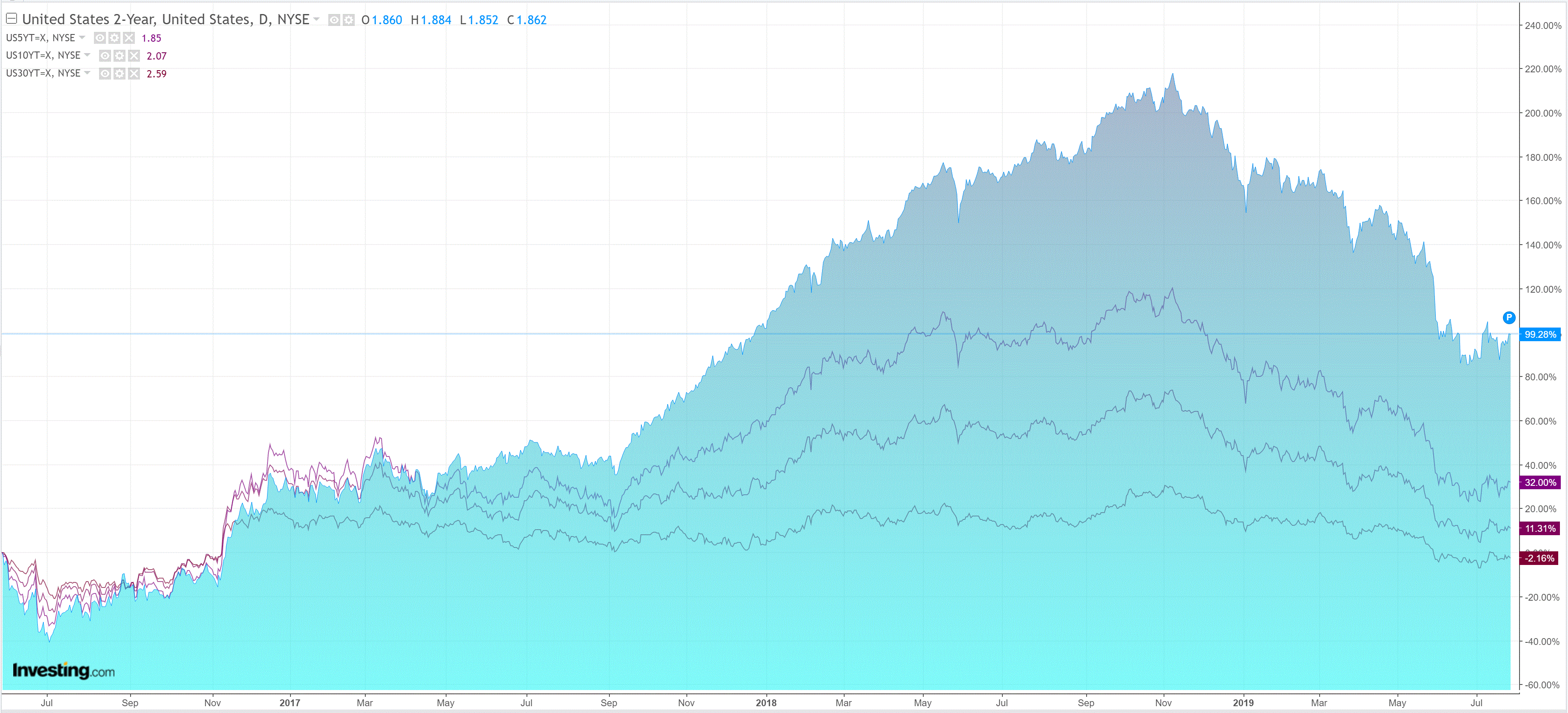 Bunds were flogged: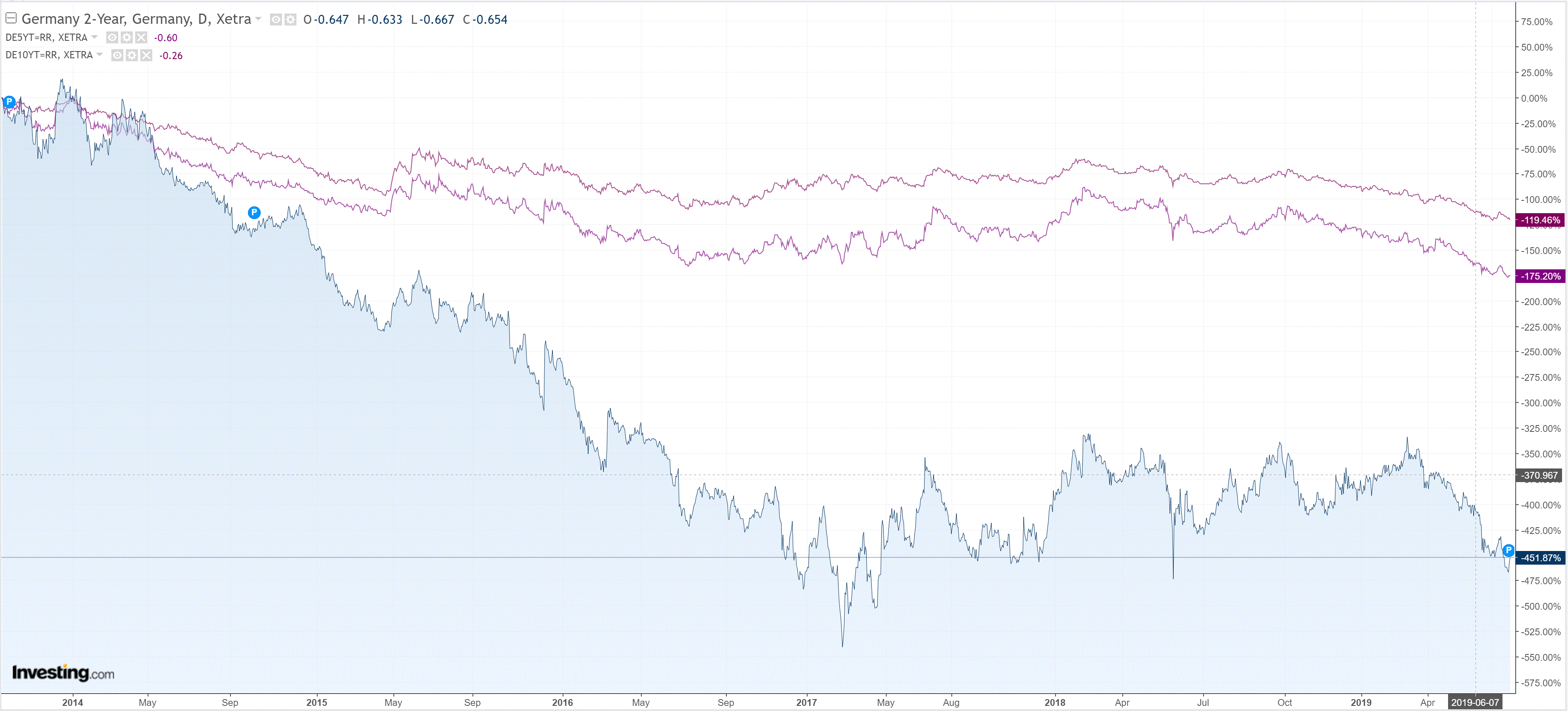 But Aussie bonds boomed: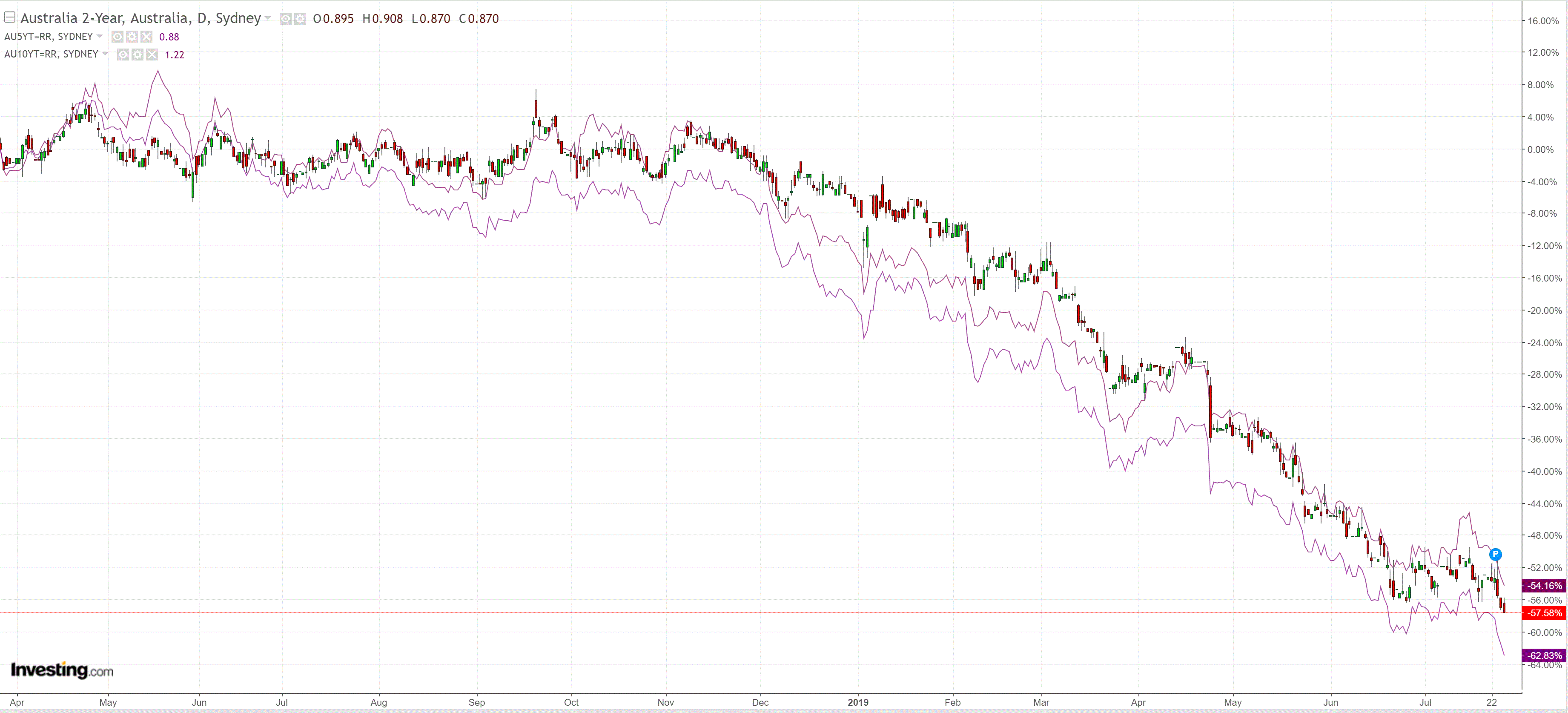 And stocks loved it all: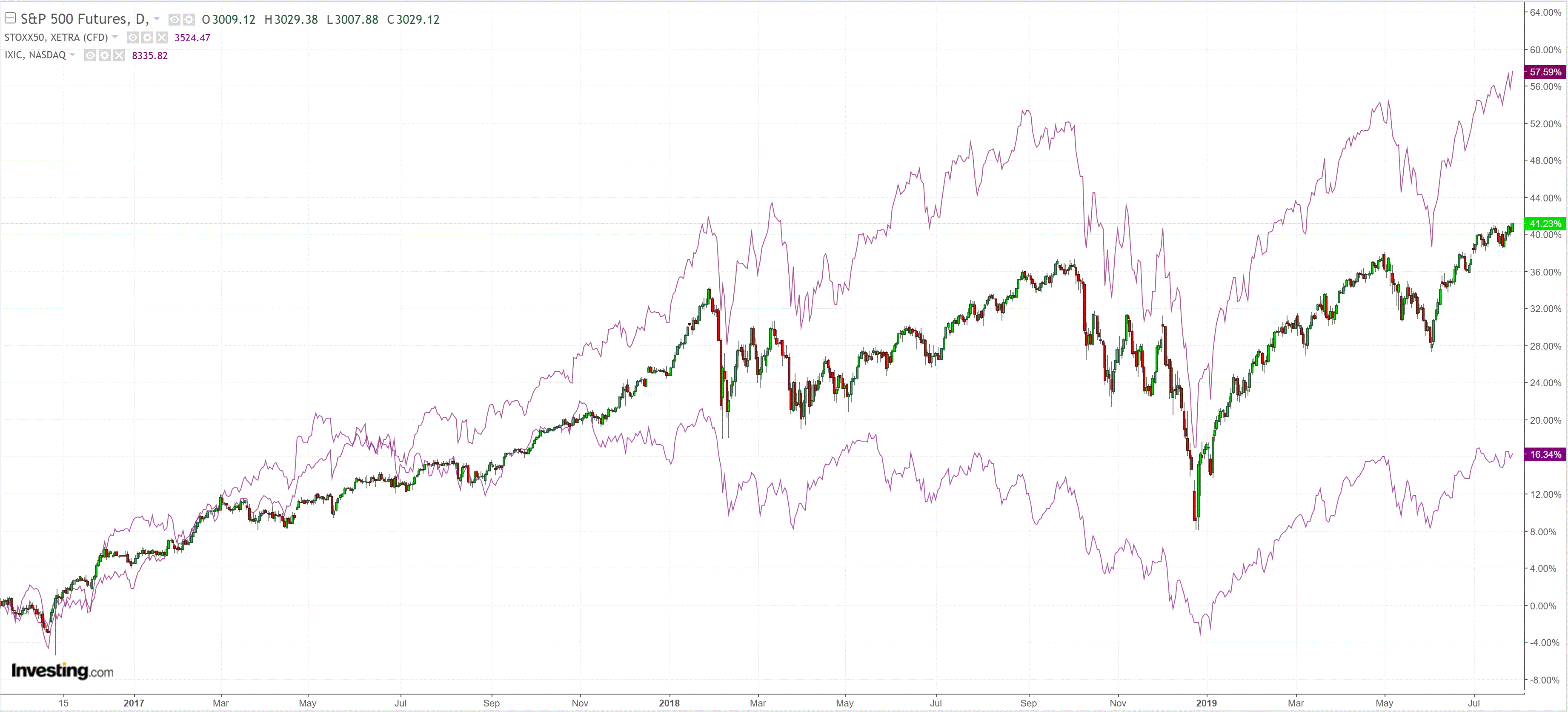 The key data release was US GDP which came in better than expected:
Real gross domestic product (GDP) increased at an annual rate of 2.1 percent in the second quarter of 2019, according to the "advance" estimate released by the Bureau of Economic Analysis. In the first quarter, real GDP increased 3.1 percent. …

The increase in real GDP in the second quarter reflected positive contributions from personal consumption expenditures (PCE), federal government spending, and state and local government spending that were partly offset by negative contributions from private inventory investment, exports, nonresidential fixed investment and residential fixed investment. Imports, which are a subtraction in the calculation of GDP, increased.

The deceleration in real GDP in the second quarter reflected downturns in inventory investment, exports, and nonresidential fixed investment. These downturns were partly offset by accelerations in PCE and federal government spending.
While pretty much everything investment related fell or slowed: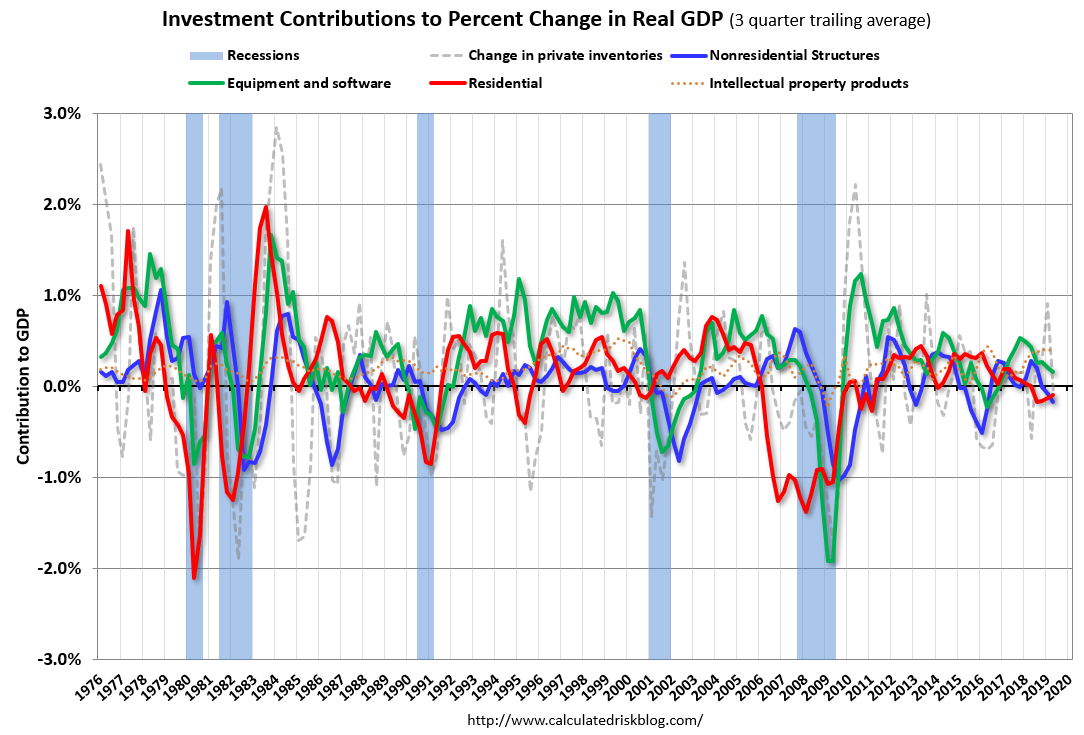 The consumer boomed, with personal consumption expenditures at 4.3% annualised. Love that tight labour market.
Moreover, the Fed's nowcast model for Q3 sustained the same pace: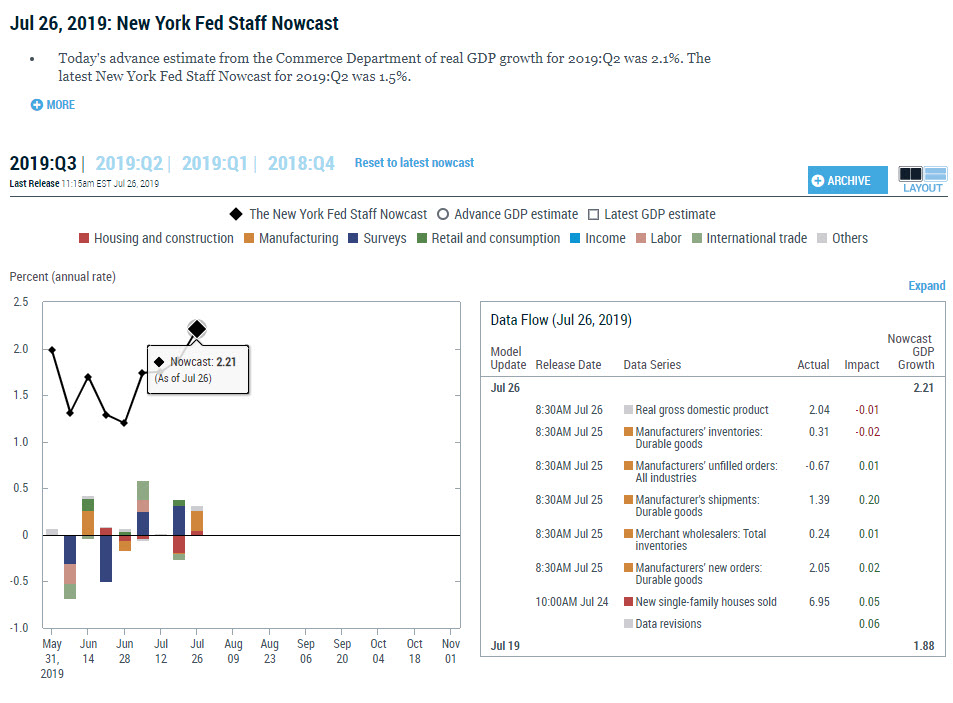 In short, the US is weathering the trade war OK.
Which is lot more than can be said for elsewhere. China is building empty apartments to the moon while its industrial economy shrivels and that has bowled Europe clean over via its loony continental scale export-led growth model. Appropriately enough, Germany is leading the way  down. The IFO is in free fall: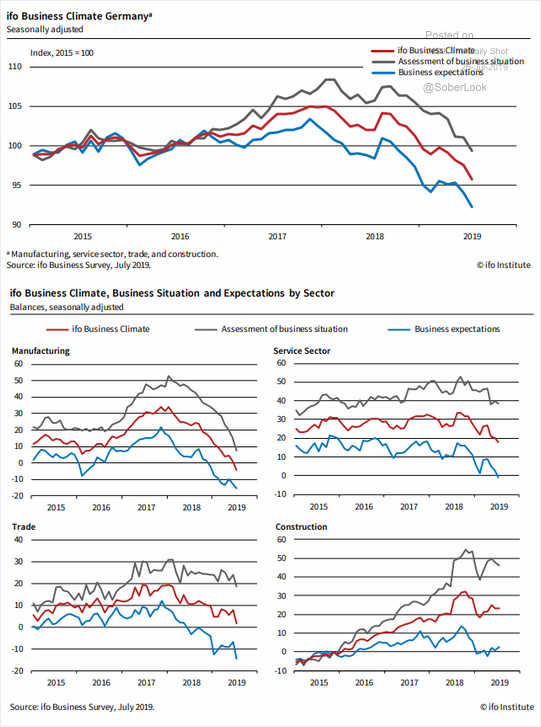 Led lower by industry: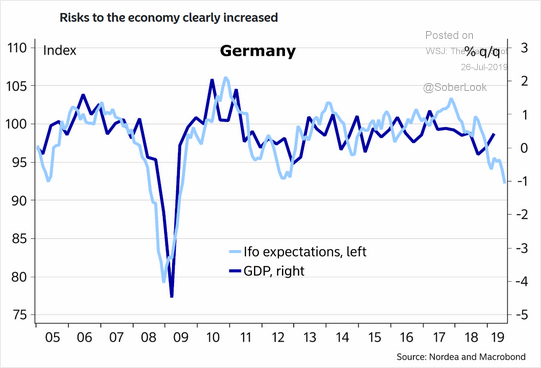 With services catching down: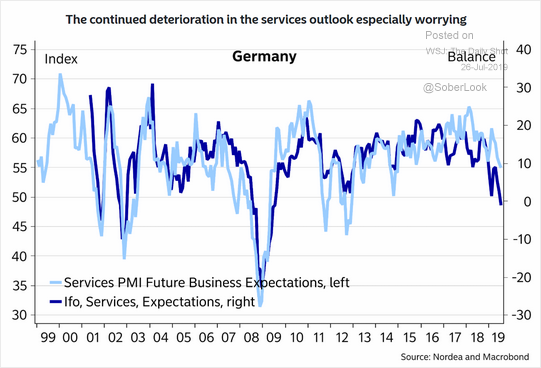 Leading into recession: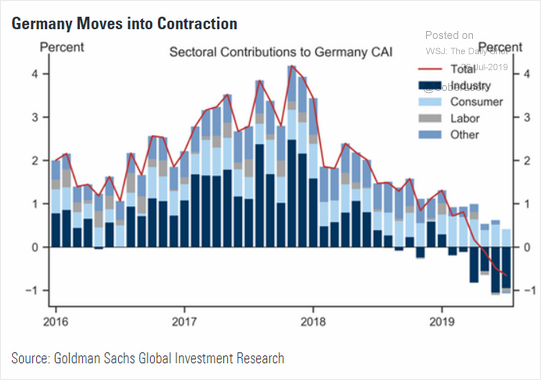 With yields tumbling: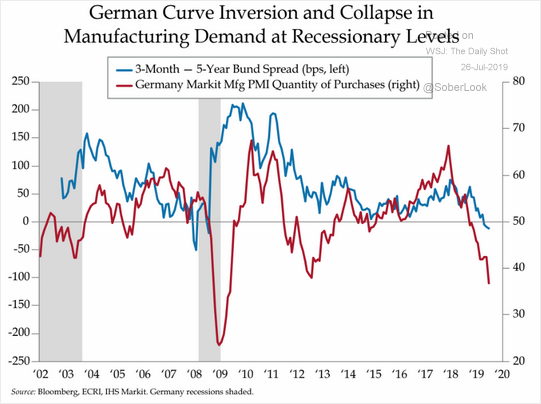 As inflation collapses: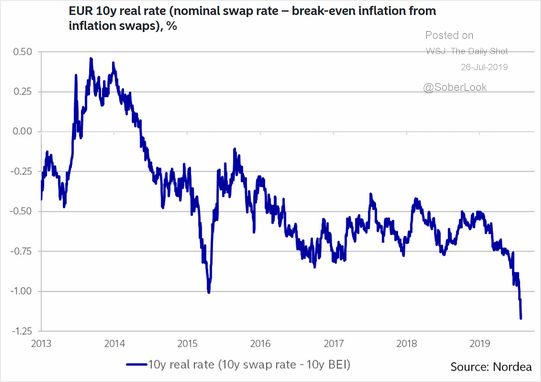 All of that with Brexit yet to come. Europe has already turned thoroughly Japanese.
A relatively strong US versus Europe is always bad for the AUD as DXY rises. But there is more going here than that. Aussie bonds out-performed everybody Friday night with the long end of the curve especially strong despite good US data and more stock market reflation. The 10 year spread to the US hit the deepest since 1981: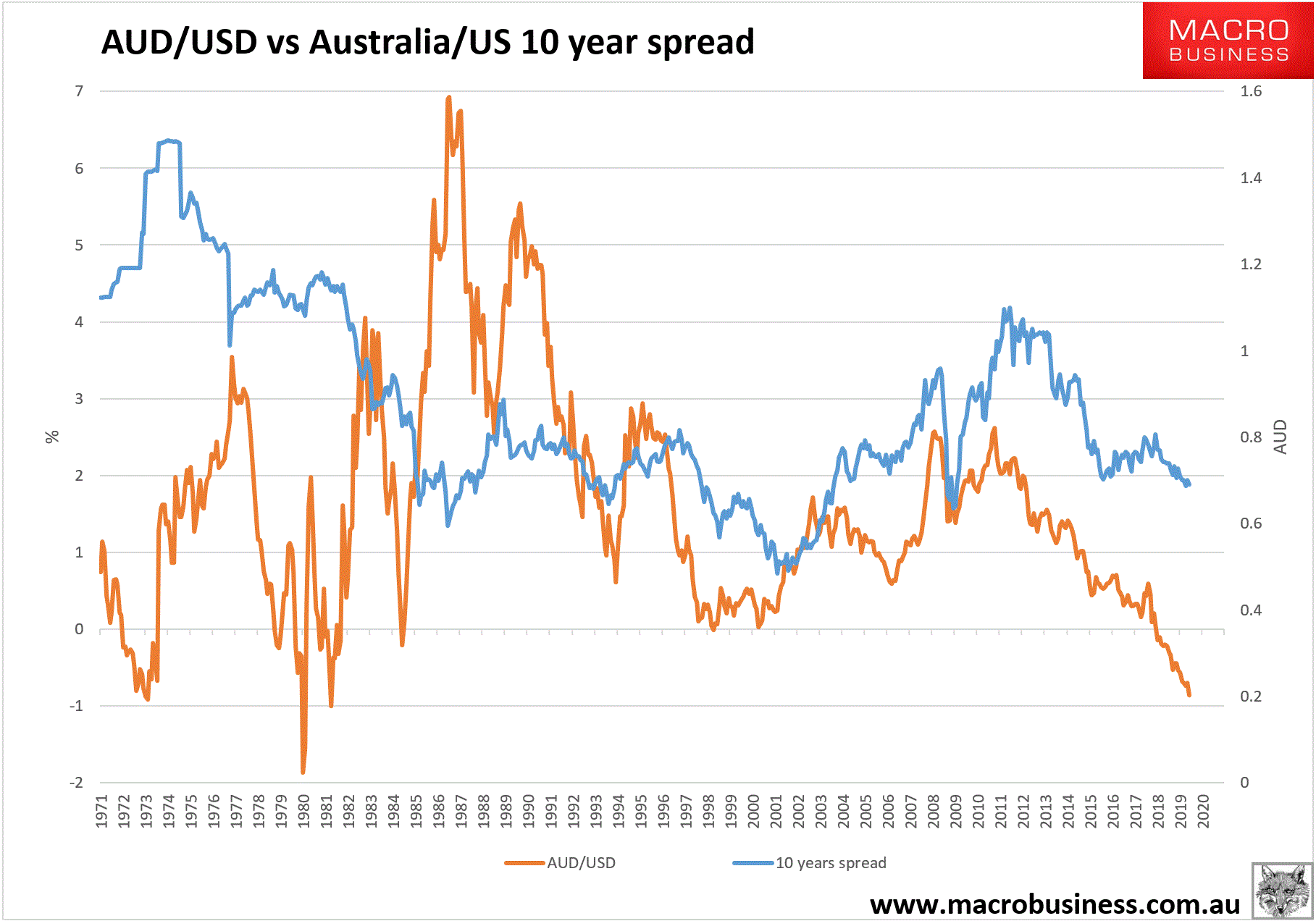 And the AUD has literally been poleaxed in the last few days, ever since RBA chief Phil Lowe muttered the words:
"It is reasonable to expect an extended period of low interest rates. On current projections, it will be some time before inflation is comfortably back within the 2-3 per cent target range

It is highly unlikely that we will be contemplating higher interest rates until we are confident that inflation will return to around the midpoint of the target range."
In doing so he adopted explicit forward guidance for markets that Australia, too, has turned Japanese, complete with its debt overhang, zombie banks, secular stagnation, government growth dependency and permanent lowflation.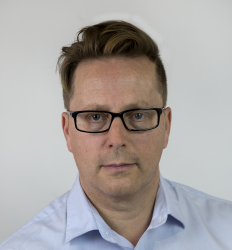 Latest posts by David Llewellyn-Smith
(see all)