More horrendous revelations about Crown today. Again at Domain:
A serving Australian Border Force official moonlighted to provide security for an international criminal fugitive who has worked with Crown Resorts to bring Chinese high rollers into Australia.

Border Force official Andrew Ure worked at least once for Tom Zhou, a Crown high-roller junket agent who is wanted by Interpol for serious crimes and is involved in Chinese government influence activities in Australia.

Leaked Crown data also reveals how the casino company warned their staff not to abuse the gaming company's "hotline" to consulates and Australian immigration officials in China because it might reduce the firm's ability to expedite visas for its Chinese VIP gamblers.
A quick reminder of who Mr Tom is, yesterday at Domain:
…When Zhou's associates wanted visas to enter Australia, Crown would vouch for them to the federal government.

In return, Crown relied on Zhou, who lives in a mansion in Melbourne's Toorak, to circumvent Chinese laws that outlaw gambling promotion in China. These laws also ban the luring of groups of rich and powerful mainlanders to offshore casinos to punt.

…But Zhou is no ordinary Crown partner. He is, in fact, an international criminal fugitive, the subject of an Interpol red notice for financial crime that netted him tens of millions of dollars. He is supposed to be arrested immediately if he crosses a country's border.

And from an Australian national security point of view, he is a double threat. He also heads several Chinese Communist Party-aligned organisations in Melbourne designed to project Beijing's influence in Australia.

It makes him someone of keen interest to organisations such as the Australian Federal Police and ASIO.
Protected by Border Force instead!
Enter Home Affairs, also at Domain:
The Australian government has been fast-tracking visa applications on behalf of wealthy and influential clients of major companies – including Crown Resorts – for nearly 15 years under an agreement that abruptly ended three years ago.

Crown executives and Department of Home Affairs officials now face being hauled before a public inquiry following damaging revelations about the gaming giant's flagship Melbourne casino and claims federal MPs attempted to influence visa approvals for international high-rollers.

Former Crown Resorts employee Jenny Jiang blew the whistle on the powerful organisation on Saturday, alleging Crown's desire to penetrate the lucrative Chinese market was facilitated by Australian consulate staff in China.
As I noted yesterday, the revelations of business practices at Crown are so interwoven with the contemporary Australian economic model that the two are inseparable. To wit, blow me over with a feather, from Elizabeth Knight:
Captive regulators and conflicted governments have provided Crown Resorts with enough cover to ignore the startling revelations made over the weekend about the dubious connections the casino group has had with those marketing its operations in China.

Any student of the recent history of the financial services industry understands how individual scandals can be ignored or minimised. It took a Royal Commission to expose a pattern of behaviour in banking and wealth management that, left unchecked, ballooned into systemic disaster.

…Gaming is one of the most heavily regulated sectors in the country. But there was barely a peep this week from the numerous agencies whose job it is to ensure its cleanliness.
David Crowe does his best:
The scandals at Australia's biggest casino provided plenty of material for questions in Parliament on Monday about the supervision of the company by consular staff, border officials and police.

Only two questions came.

Federal Parliament approached the Crown Resorts revelations so carefully it seemed at first as if the company had no questions to answer.
And another:
Independent senator Jacqui Lambie has backed calls for a parliamentary inquiry into Crown Resorts in a new sign of pressure on the company after days of revelations about its flagship Melbourne casino and payments to a brothel owner and alleged money launderer.

Senator Lambie said she was not surprised at the revelations about government officials and the casino's operations, declaring the affair was proof of the need for a federal commission to investigate corruption.

"I was appalled by the revelations on 60 Minutes last night although it didn't surprise me," Senator Lambie said.

"It would appear that the government and ministers knew what was going on and were handing out visas at the same time.
Bravo Domain. But you are also culpable. This is the reality of the mass immigration economic model that Domain supports for its own business of real estate listings. Crown is indistinguishable from the local shops in every suburb of the major capitals today, replete with massage parlours, wage thief cafes and restaurants, money laundering real estate agents and various cheap foreign labour personal and professional services.
Corruption and exploitation are the heart of all of it. It can't be regulated nor controlled nor integrated away. It is not a bug in the system. It is the system. Crown is just the one that got caught.
If we want to change it then the economy must be restructured away from the mass immigration dependence.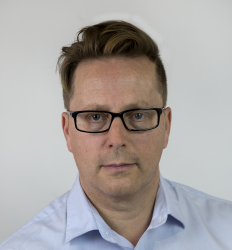 Latest posts by David Llewellyn-Smith
(see all)