Australian Finance Group (AFG) has released its housing finance data for the June quarter, which registered a bounce in the number and value of mortgage applications; although applications were still down solidly over the year.
The number of mortgage applications rose by 9.6% over the June quarter but were down by 12.5% over the year, whereas the value of applications jumped by 11.9% over the quarter but were down 10.6% over the year: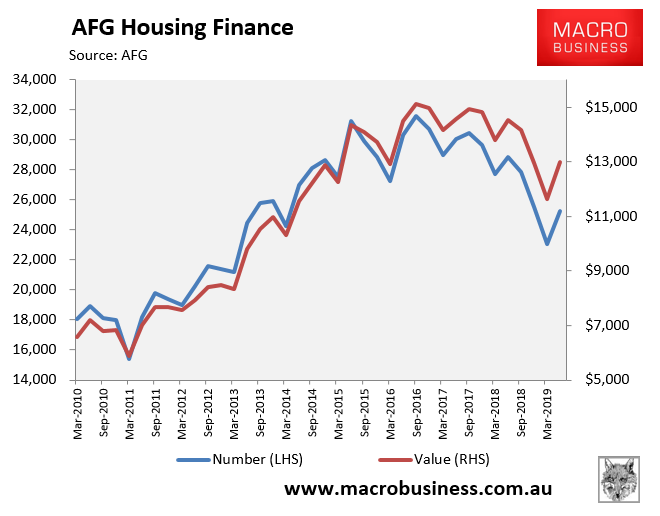 Investor mortgage demand rebounded to 28% of total applications in the June quarter, but remains well down from the record 40% share in both the March and June quarters of 2015, whereas the share of mortgages going to first home buyers (FHB) was steady at 14%: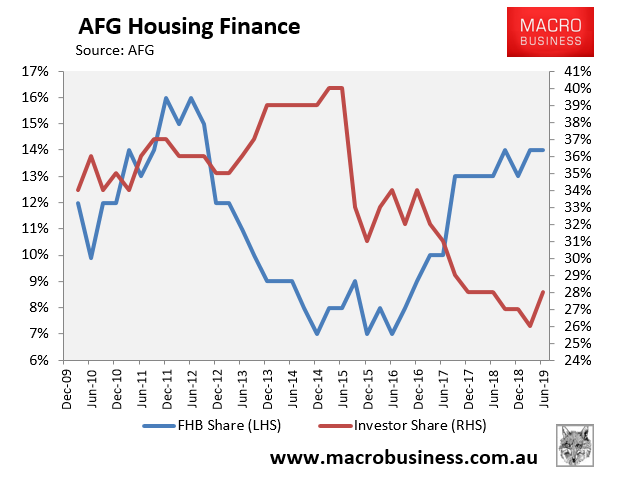 The interest-only mortgage share rebounded slightly to 20%, but remains depressed in the wake of the restrictions by prudential regulator, APRA: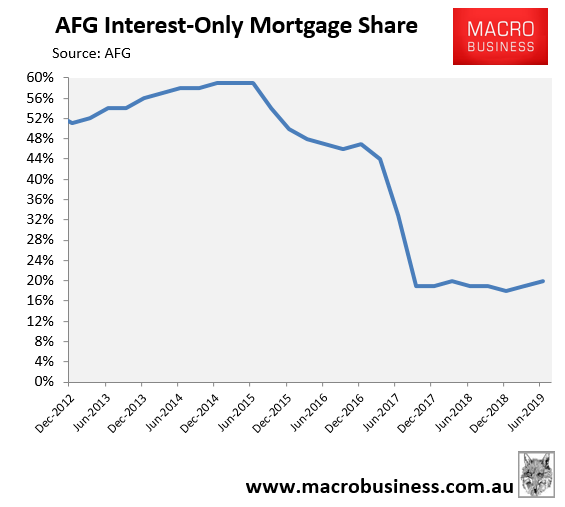 Finally, the average loan size rose to a record high $515,000: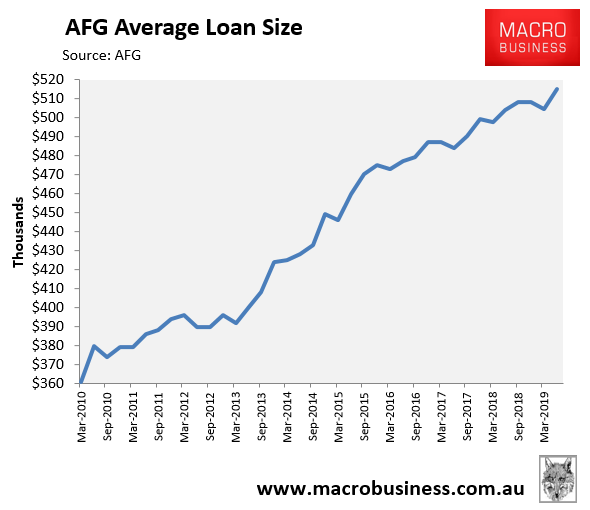 While there is a fair degree of seasonality in this data, given mortgage applications typically rise over the June quarter, AFG hailed the figures as the "first signs of recovery in [the] home loan market":
AFG Chief Executive Officer David Bailey said "There are tentative signs of increased activity with both lodgement numbers and volumes up significantly for the quarter. It will be important to see the impact of recent moves by the RBA but we remain cautiously optimistic…

"With investor lending up, it is interesting to also note the major banks' responses to the recent cash rate reductions where investor loan rates have seen larger rate cuts passed on to customers. With those APRA-related restrictions now lifted, this could signal a new battleground for customers.
AFG's data measures mortgage applications, whereas the ABS measures actual mortgage commitments. Just over three quarters of applications on average become mortgage commitments, although this figure can obviously fluctuate month-to-month.
The ABS' housing finance data for May will be released later today.