Yesterday, the ABS released dwelling approvals data for June, which revealed that overall dwelling approvals have crashed 28.5% since their May 2016 peak, with house approvals down 18% from peak and apartment approvals down 43% from peak: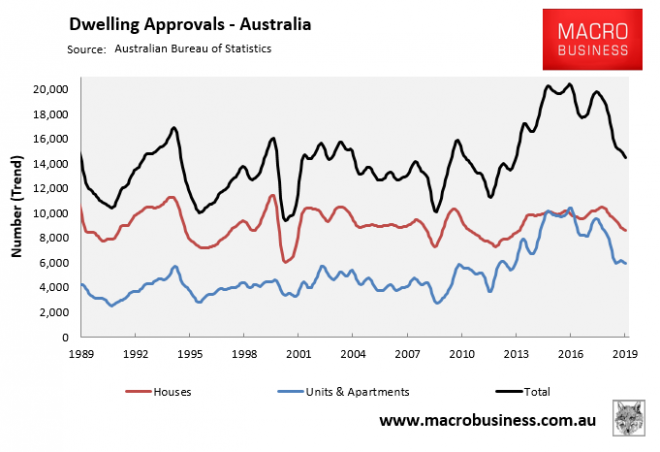 Moreover, approvals have crashed across all major markets, with NSW down 35% from peak, VIC down 32%, QLD down 48%, WA down 56% and SA down 35%: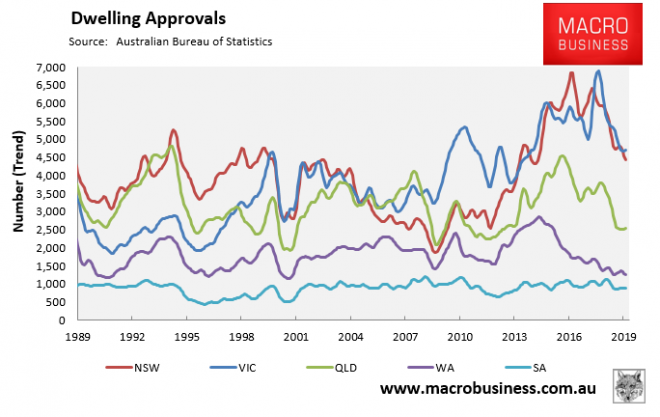 To add further colour, below are charts plotting the breakdown of approvals by type for each of the states and territories, which are presented below in rolling annual terms to smooth volatility.
First, here's the national breakdown, which shows that detached housing remains the dominant form of approvals, but is now falling fast. High-rise (4 or more storeys) had gained significant ground over the past 4-years, but have collapsed. Whereas both Town Houses and Low-rise apartments are also falling: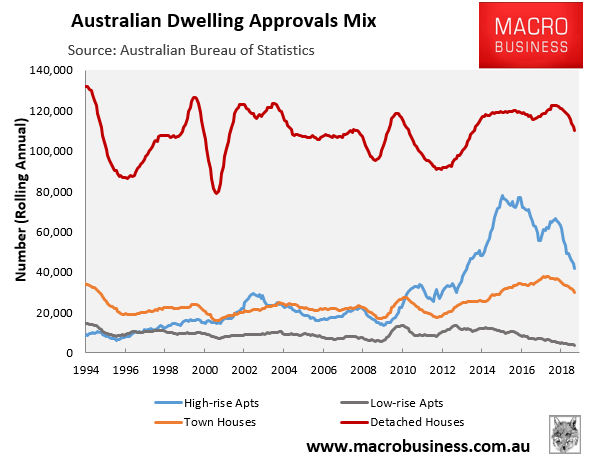 As you can see, high-rise approvals nationally have fallen 47% since their October 2015 peak, detached houses are down 10% from peak, town houses down 25% and Low-rise apartments down 71%.
Below are the charts at the state and territory level: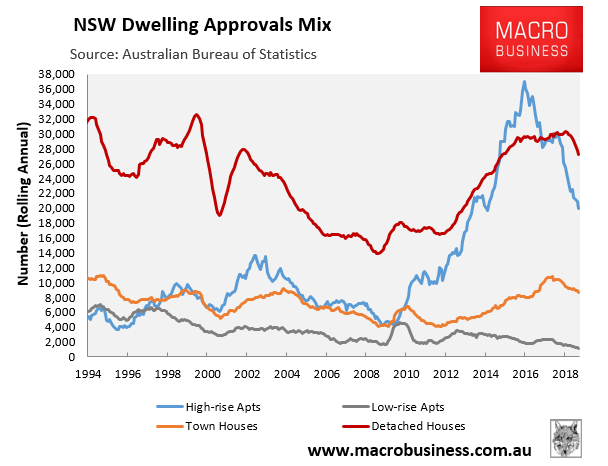 As shown below, the crash in high-rise approvals is particularly harsh across the three major markets, with NSW down 46% from peak, VIC down 53% from peak, and QLD down 70% from peak: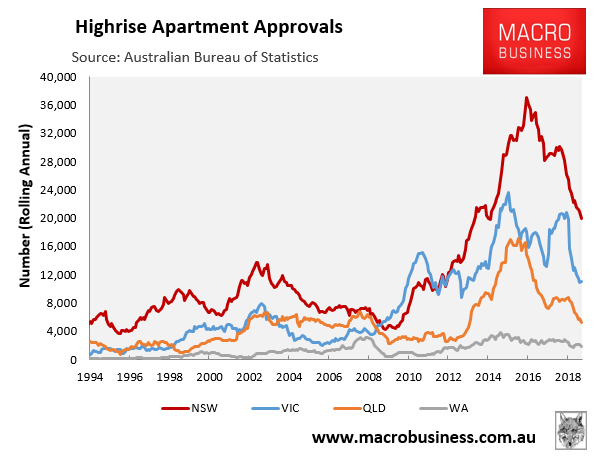 In short, this latest approvals data suggests Australia is facing a severe housing construction bust which will be most concentrated across the high-rise sub-market.
Latest posts by Leith van Onselen (see all)