See the latest Australian dollar analysis here:
And herein lies the problem for all crypto, via the FT:
Facebook's hopes of launching a new virtual currency have suffered another blow, as two more financial regulators said on Tuesday they are paying close attention to the social media company's plans.

Both the international Financial Stability Board and the UK's Financial Conduct Authority have said they will not allow the world's largest social network to launch its planned digital currency without close scrutiny.

…In a letter to G20 leaders ahead of their summit in Osaka, Japan this weekend, Randal Quarles, the head of the FSB and vice-chairman of the Federal Reserve in charge of banking oversight, warned of the potential risks posed by digital currencies that become widely used.

"Though cryptoassets do not currently pose a risk to global financial stability, gaps may occur where cryptoassets fall outside the scope of regulators' authority or from the absence of international standards," Mr Quarles said in the letter on Tuesday.
Seriously, the arrogance of Mark Zuckerberg is something else. He seems to think he can personally be bank, central bank and global payments system. What next, a Facebook aircraft carrier? Park it off  San Francisco and politely ask all of Silicon Valley to adopt Libra?
To repeat, the moment cryptocurrencies are successful they are also an imminent risk to standing monetary regimes. It's an absurd paradox at the heart of the entire crypto sector. They can only succeed if they fail and they can only fail if they succeed. Describing this as a safe haven asset is one seriously flawed sales pitch.
Not that anyone cares today 'cause it's goin' up!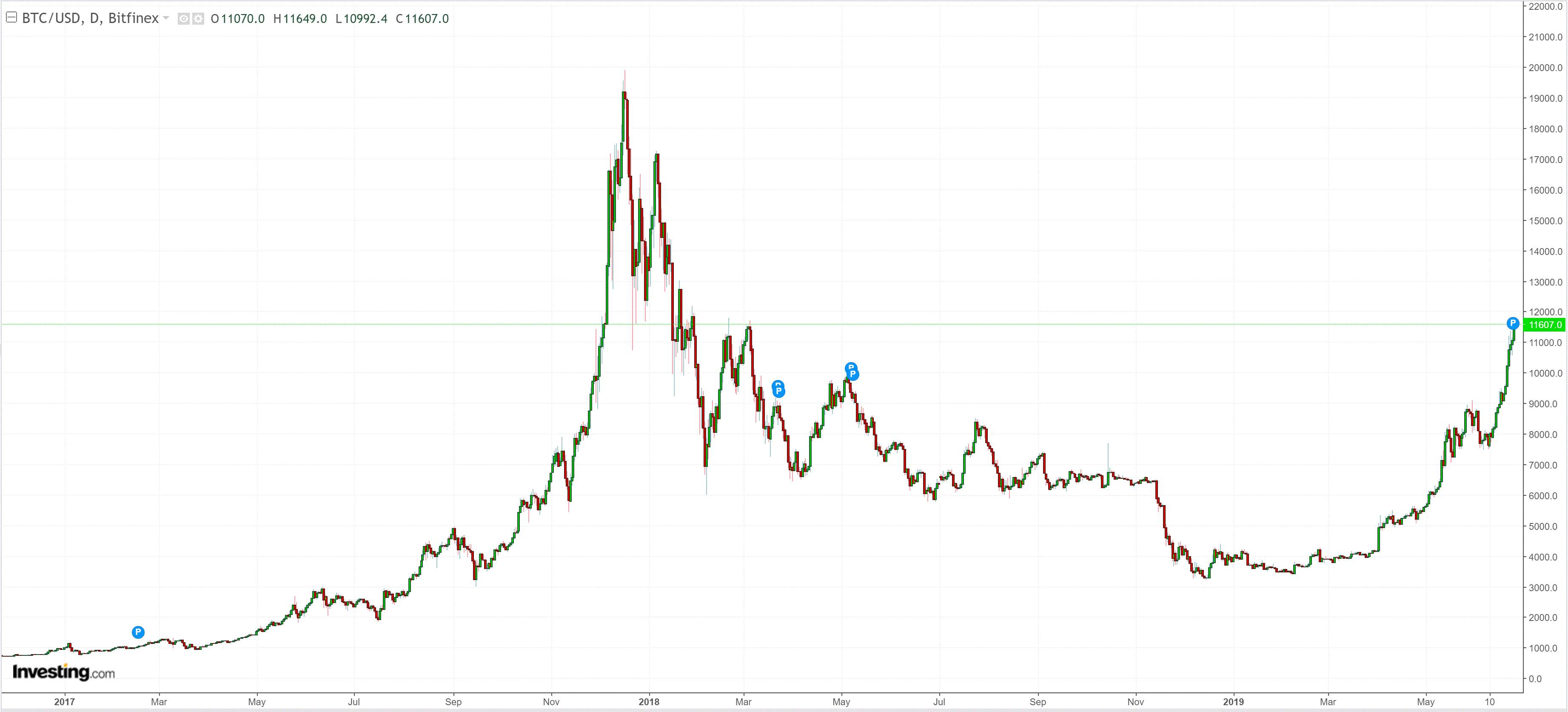 Latest posts by David Llewellyn-Smith (see all)