Welcome back to the good times, via Banking Day:
While ANZ bore the full brunt of the public backlash, ING appears to have escaped scrutiny of its move to pass on only a 17 basis point cut to new borrowers.

ING's actions are potentially more egregious than those of ANZ and Westpac because thousands of home borrowers already servicing the Dutch-owned bank's $50 billion Australian mortgage book are not in line to receive any rate reduction.

ING, which last month was crowned Australia's most trusted bank at the Australian Banking Innovation Awards, decided to announce rate cuts to brokers on 29 May – six days ahead of the RBA meeting.

The bank's failure to pass on rate relief to existing borrowers is set to boost its revenue line over the next 12 months by at least $15 million.

Westpac, which has chosen to pass on only a 0.20 rate cut to owner occupiers, minimised scrutiny after releasing details of its repricing late on Tuesday evening.

The country's second largest lender could stir a controversy of its own because it intends to lower rates to interest-only investment borrowers by a whopping 0.35 per cent.

This move could stoke criticism that owner-occupier borrowers at Westpac are being forced to subsidise the more generous rate relief to be made available to property investors.
Three months and counting from the Hayne Royal Commission into staggering interest only mortgage fraud.
Hello, APRA, anybody home?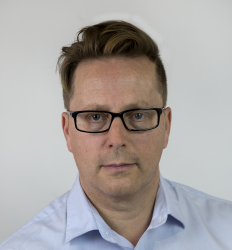 Latest posts by David Llewellyn-Smith
(see all)