The ghettoisation of Western Sydney continues, with a record number of patients flooding the regions emergency departments and waiting times blowing-out, according to the latest NSW hospital data:
Record numbers of patients are swamping emergency departments across NSW… The rising numbers – above population growth – show no sign of slowing…

The latest Bureau of Health Information quarterly report shows that, for the first time, ED attendances tipped over three quarters of a million (756,259) in just three months, according to the figures for the January-March period…

Westmead Hospital reported the worst treatment times for the third quarter in a row, with more than half of patients waiting too long for treatment.

One in 10 'emergency' patients (563 people) waited at least an hour for their medical care to start at the western Sydney hospital; 50 minutes longer than clinically recommended.

Westmead's head of emergency medicine, Dr Matthew Vukasovic, said: "The high rates of admissions and small size of our ED are sabotaging all our efforts to improve those treatment times.

"Our staff are really working very hard in an increasingly challenging environment."
It's no surprise that waiting times at Westmead – the principal referral hospital for Western Sydney – are running out of control given Western Sydney is the prime dumping ground for Sydney's migrants. As shown in the below charts and tables from the ABS, population growth is by far the highest in Western Sydney: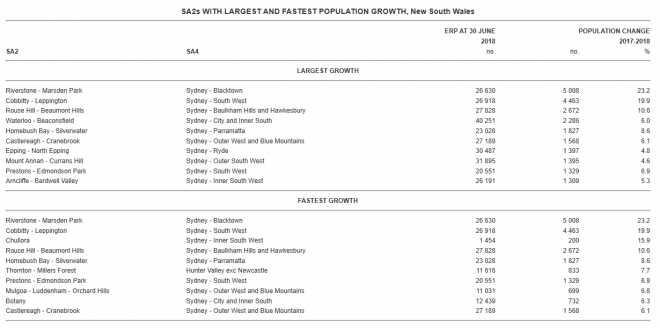 This is exactly the outcome predicted by Infrastructure Australia, which projects that access to hospitals, jobs, schools, and open space will all diminish as Sydney's population explodes to a projected 7.4 million by 2046, regardless of how Sydney builds-out: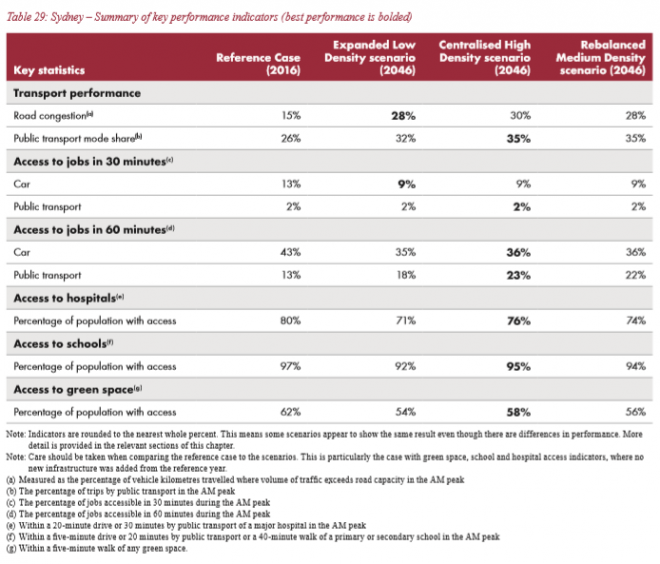 Whereas the State Government's own projections are for Western Sydney to take the lion's share of future population growth (read immigration):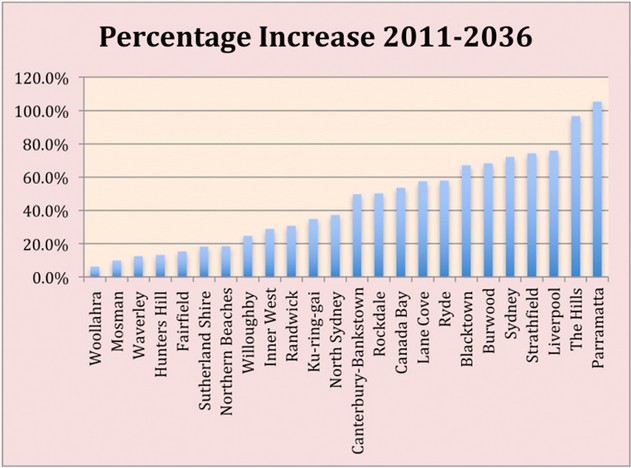 Sydney is facing a situation where only the wealthier residents living primarily on the eastern side of Sydney will be able to afford a house with good amenity, while the working class and migrants will either be stuffed into apartments or forced to live on a postage-stamped sized lot miles from adequate services and infrastructure. This is economic apartheid and class warfare writ large.
A dystopian future awaits Western Sydney residents under Australia's mass immigration 'Big Australia' policy.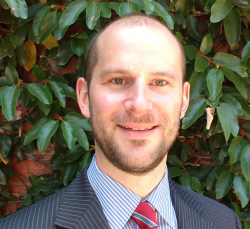 Latest posts by Unconventional Economist
(see all)