Earlier this month, Auditor-Generals from Australia's three largest states warned that Australia's universities have become dangerously reliant on fees from international students, which have ballooned on the back of the massive rise in international student numbers, as shown below: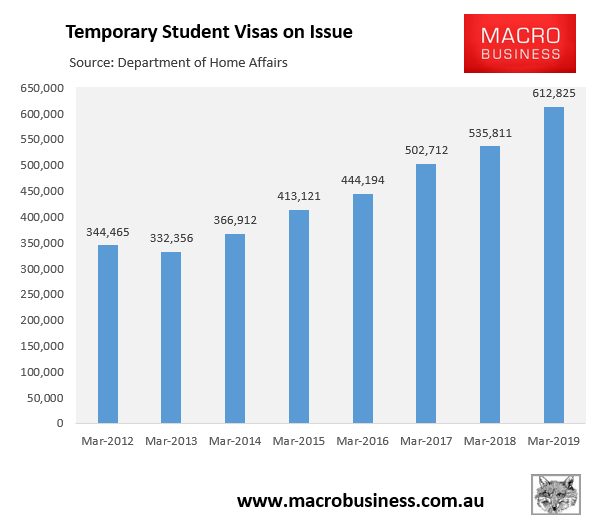 As you can see, the number of international students studying in Australia has nearly doubled to 613,000 as at March 2019 – a record high. And this boom in student numbers has driven fees from international students into the stratosphere, as illustrated by the next chart for NSW universities: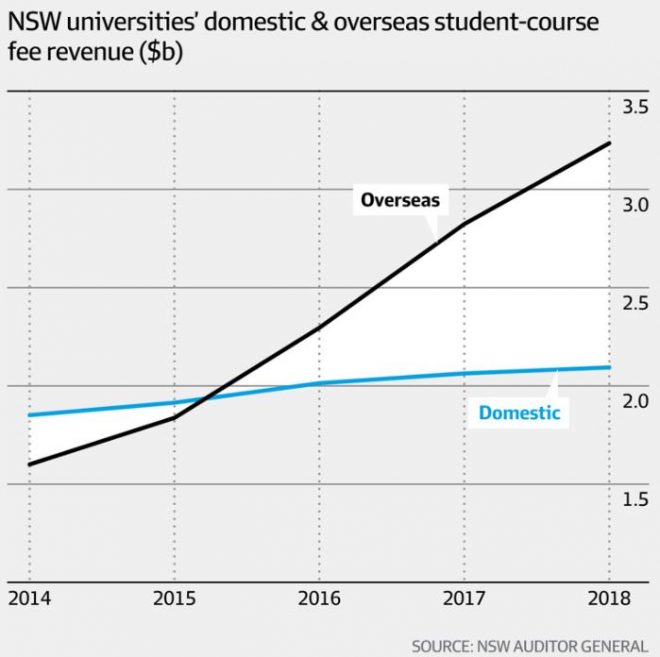 This boom in international students would not be a problem if Australia's universities were spending the bounty reinvesting back into teaching facilities and resources, in a bid to improve standards and the overall student experience. But sadly, as last month's Four Corners expose documented, entry and teaching standards at Australia's universities have plummeted in a bid to maximise the numbers of international students, as well as fee revenue.
Data from the Department of Education highlights this malaise. As you can see in the next chart, the numbers of non-academic staff easily outweighs academic (teaching) staff at Australia's universities. Moreover, the difference between non-academic and academic staff numbers has actually increased between 2009 and 2017: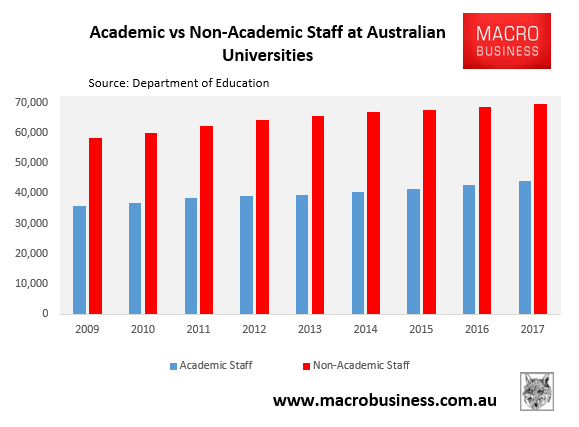 In 2009, there were 35,817 full-time equivalent (FTE) academic staff at Australia's universities versus 58,167 non-academic staff – a difference of 22,350.
However in 2017, FTE academic staff had grown to 44,057 versus growth in non-academic staff to 69,557 – a difference of 25,500.
The obvious conclusion to be drawn here is that Australia's universities have wasted much of their international student billions on beefing-up administration, such as marketing teams targeted at selling their product overseas.
To add insult to injury, academic staff numbers have failed to keep pace with student numbers, as illustrated by the rise in the student to academic staff ratio from 20.05 in 2009 to 21.44 in 2017: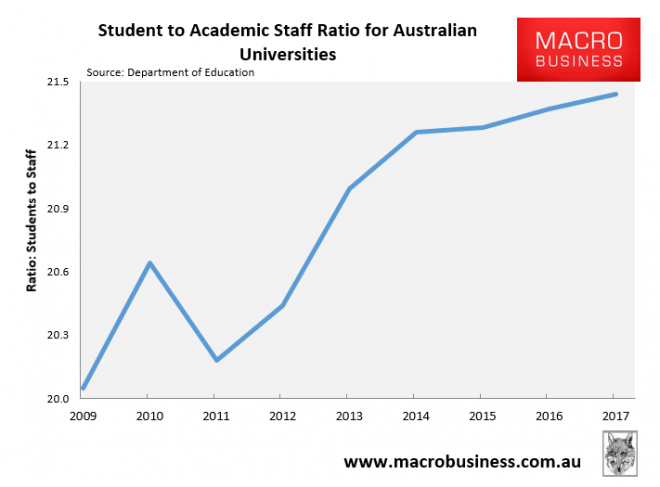 This is particularly worrying given the rapid growth in international student numbers, many of whom are from non-English speaking backgrounds and are higher maintenance than domestic students. Accordingly, teaching staff are being placed under increasing pressure, which is eroding the standards and experience for both international students and domestic students alike.
Perhaps it is time for the federal government to mandate a maximum teaching staff-to-student ratio of under 20. This way, universities would be forced to reinvest back into front-line staff and actually improve the educational experience for students, rather than wasting money on university bureaucracy, such as the position advertised below: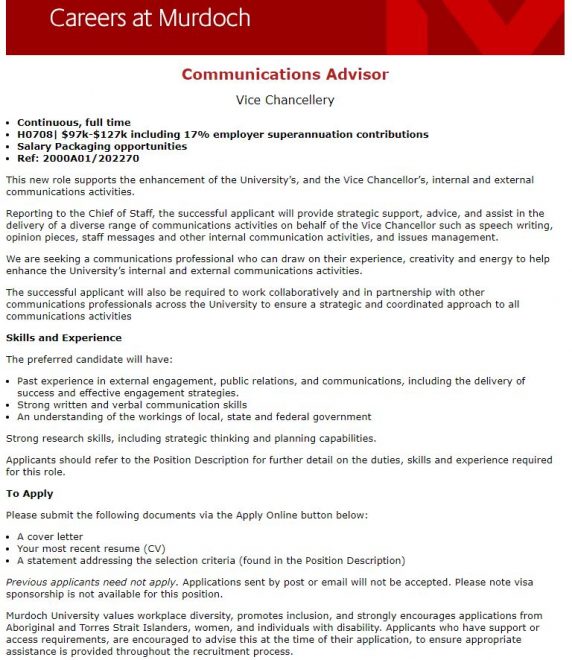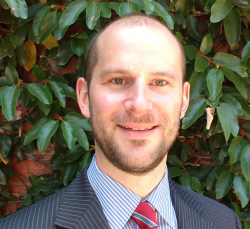 Latest posts by Leith van Onselen
(see all)