The Australian Bureau of Statistics yesterday released its overseas short-term arrivals and departures figures for April, which showed a trend moderation in arrivals and a worsening is Australia's 'tourism balance'.
The number of short-term visitor arrivals dived by 16.3% in April in original terms, whereas short-term resident departures rose by 27.5% over the month. The ratio of annual arrivals to departures also fell to 80.7%: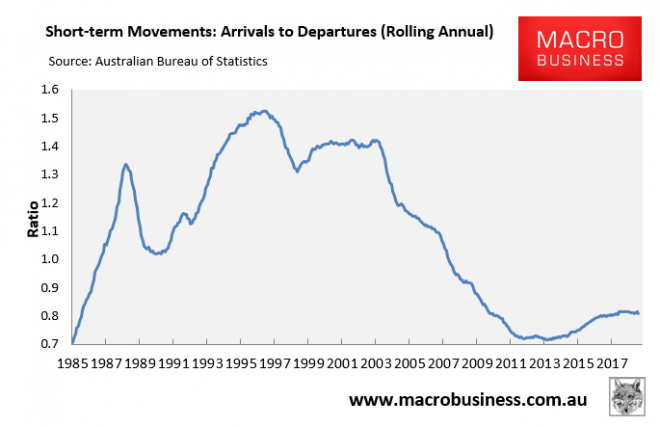 Net short-term arrivals remain heavily in deficit and are deteriorating once more: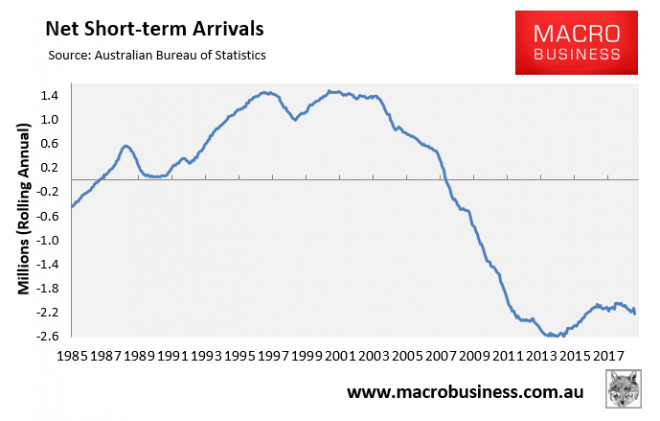 In the 12 months to April 2019, the annual number of arrivals rose by 3.0% relative to the corresponding period of the prior year, whereas departures rose by 12.5%: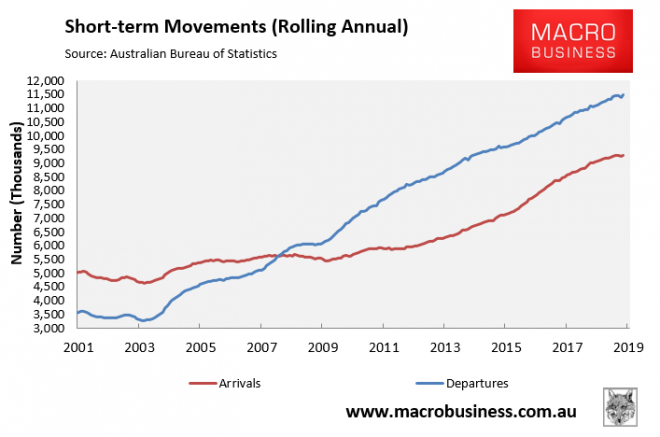 In the year to April 2019, 9.27 million inbound visitors arrived in Australia over the year – a 67% increase on a decade ago (5.54 million). The number of Australians traveling overseas was 11.49 million – a 90% increase on 10 years ago (6.05 million).
The next chart shows that short-term arrivals were dominated by holiday makers and those visiting friends and families: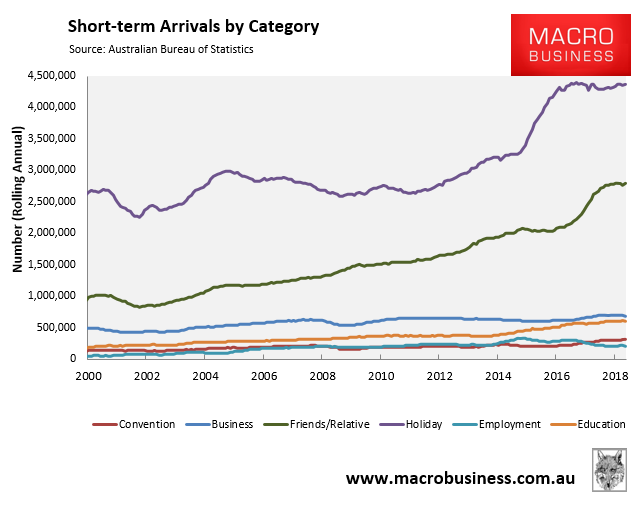 The bogan hotspot of South East Asia (particularly Indonesia and Thailand) remains Australia's favourite holiday destination, with departures of 260,800 in April, or 28% of Australia's total departures over the month. This was followed by Oceania (19%), North East Asia (13%), the Americas (12%), and North West Europe (11%):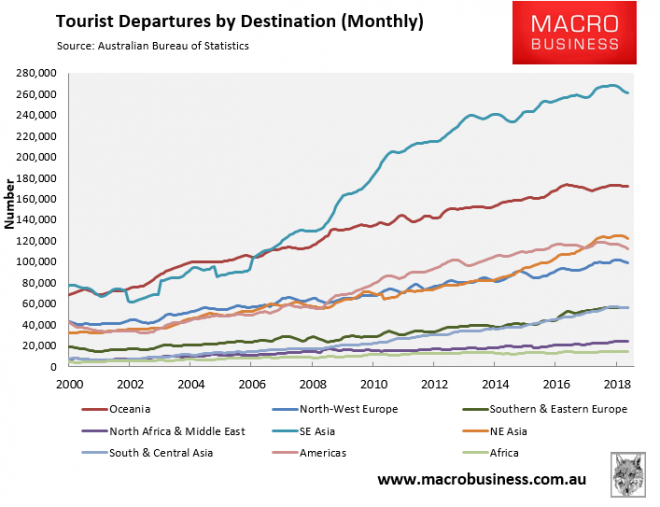 By contrast, the most foreign visitors to Australia came from NE Asia, which accounted for 29% of arrivals. Oceania (18% share), North West Europe (16%), and South-East Asia (15%) were the second, third and fourth biggest sources of inbound tourists over the month. However, as shown below, arrivals from NE Asia are falling fast following 10 consecutive monthly falls from China, which are down 7% over that period: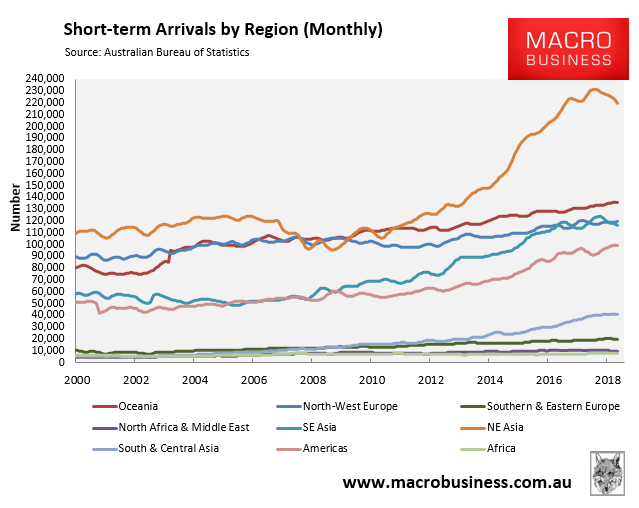 We expect to see further moderation in tourism arrivals as China's attitude towards Australia cools.