Via the excellent Damien Boey at Credit Suisse:
We have just published our latest thoughts on global style rotation and its implications for Australian stocks.

The US yield curve has meaningfully inverted. 80% of the time, this foreshadows a recession around the corner. Mechanically, it means that investors are starting to price in rate cuts.

Our US economists have revised their rate forecasts. They are now looking for a Fed rate cut in July, after previously forecasting a hike. They cite deteriorating growth, soft inflation and trade tensions as reasons for the Fed to take out some insurance. Our money markets expert Zoltan Pozsar also adds that a Fed rate cut might help to take some of the pressure off money market rates. For further discussion, please see their recent articles "Time for Insurance" and "Collateral Supply and o/n Rates" dated 31 May 2019.

In our contribution, we note that if the Fed is about to start easing, we should expect:

Bond yields to fall, as neutral rate estimates are revised lower.
The yield curve to steepen, as short rates fall faster than long yields.

Lower bond yields support quality factor performance within the equity market. This is because as the risk free rate falls, low-beta stocks tend to benefit disproportionately relative to high-beta stocks. It is also because lower bond yields signal a short-term problem with the cyclical growth outlook.

But yield curve steepening supports value factor performance. A steeper yield curve foreshadows longer-term reflation risk, which helps to put a floor underneath the earnings of beaten-up companies.

In the current macro environment, we think that it is appropriate to have one eye on quality, and one eye on value. We propose a certain degree of compromise, or style drift. In the ASX 100 universe, top 15 longs include BSL, IPL, S32, LLC, WHC, ANN, WPL, ORG, A2M, BOQ, MGR, NAB, ILU, FMG and RIO. Top 15 shorts include SYD, TCL, SKI, COH, ASX, MPL, RHC, DMP, WES, APA, SEK, DLX, CCL, WOW and TLS.

Interestingly, even if we were to vary out weights on quality and value factors more in favour of quality, many of the usual (quality) suspects would still appear in the short basket. Such is the degree of multiple dispersion in the market at present between the "haves", and the "have nots".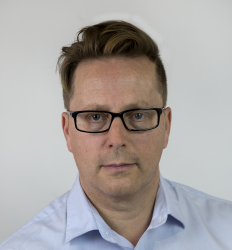 Latest posts by David Llewellyn-Smith
(see all)