Via S&P:
Australian prime home-loan arrears rose in April, according to a recently published report by S&P Global Ratings. The Standard & Poor's Performance Index (SPIN) for Australian prime mortgages, rose to 1.53% in April from 1.51% a month earlier. Arrears in April were up 17 basis points year on year.

Arrears were mostly up nationwide. The Australian Capital Territory was the only place to record a decrease in arrears during the month, falling 0.11%. Western Australia and Queensland recorded the largest month-on-month increases, rising to 3.10% and 1.94%, respectively. Around 35% of loans in Australian residential mortgage-backed securities (RMBS) portfolios are domiciled in Queensland and Western Australia.

Investor arrears rose to 1.52% in April from 1.46% a month earlier and owner-occupier arrears reached 1.76%, up from 1.73% a month earlier. Investor arrears have increased at a faster rate than owner-occupier arrears this year. This could partly reflect the repayment shock of interest-only loans converting to amortizing loans. Interest-only periods are more common among investor loans. Around 30% of the loans in Australian RMBS prime and nonconforming portfolios are for investment properties.

Arrears have continued to rise during the past 12 months, albeit from low levels, despite low interest rates and stable employment conditions. Most of the increase has been for loans more than 90 days in arrears. Recent rate cuts will help with debt serviceability, but we expect it to make more of a difference in the earlier arrears categories. Borrowers who are deeper in arrears are more likely to struggle due to the diminished refinancing prospects in the current lending environment.

We publish monthly arrears data for investor and owner-occupier loans. These data cover the entire Australian RMBS portfolio of loans.

The SPIN measures the weighted-average of arrears more than 30 days past due on residential mortgage loans in publicly and privately rated Australian RMBS transactions. We calculate the SPIN for prime and nonconforming residential mortgage loans. The indices identify the proportion of loans 31-60 days, 61-90 days, and 90-plus days in arrears. S&P Global Ratings calculates the SPIN on a monthly basis, using information provided by the issuers of RMBS transactions.
Onwards and upwards! Full report.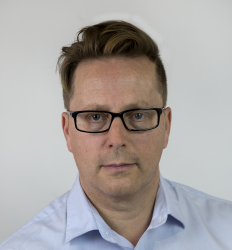 Latest posts by Houses and Holes
(see all)