SQM Research has released its stock on market report for May, which posted a 4.0% rise in listings over the month and a 6.2% increase in listings over the year:

Over the year, for sale listings rose across all markets except Darwin (-1.5%), and skyrocketed in Melbourne (+21.1%), Canberra (+25.0%), and Hobart (+15.5%).
Meanwhile, SQM Research's asking price index shows that asking prices were weak in May across the mainland: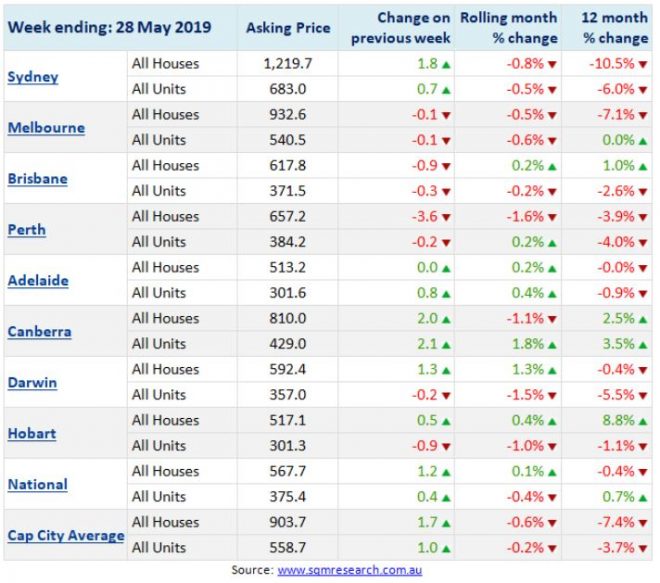 In its commentary, SQM noted:
We were expecting a rise in listings for the month of May given the low numbers recorded in April which was affected by the Federal Election. May's counts suggest listings remained elevated for most capital cities, suggesting the month remained largely a buyers' market. This view is confirmed by the simultaneous fall in asking prices over the same month.