Vi NAB:
Business conditions weakened further in the month and are now well below average – the key message remains that the private sector continues to lose momentum. The goods distribution industries (especially retail – which is clearly in recession) remain particularly weak, and manufacturing is not far behind. The services industries appear to be holding up better but have also seen a deterioration over the past year. By state, NSW continues to be the best performer on the mainland, while Tas also continues a strong run of readings. WA has weakened notably in 2019, despite the mining sector showing strength. Business confidence saw a post-election spike in May (while the Survey was sent out on 14 May, interviewing started on 20 May) while expectations of rate cuts may also have helped. However, the increase may not persist with other forward-looking indicators remaining weak. Worryingly, forward orders declined further, and capacity utilisation is now a touch below average. With activity continuing to lose momentum, and capacity utilisation declining, the survey continues to show weak price pressure across inputs and final products.
Not all bad as condfidence and capex lifted: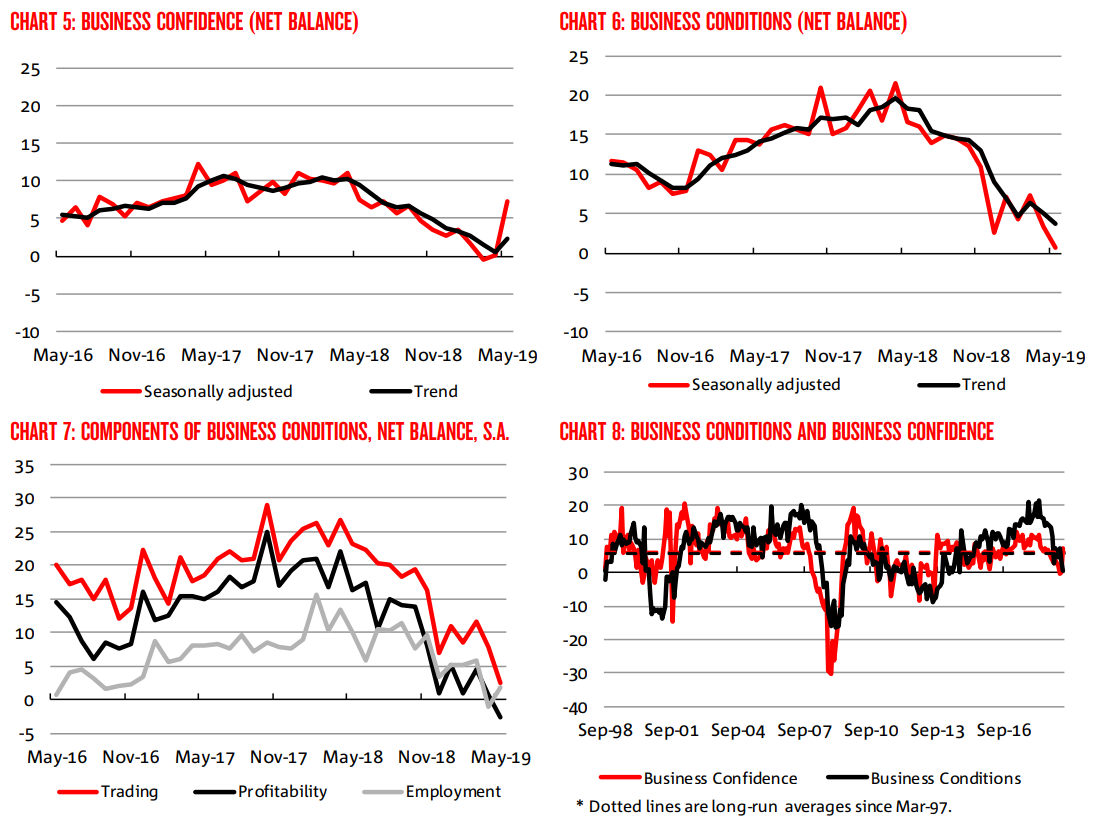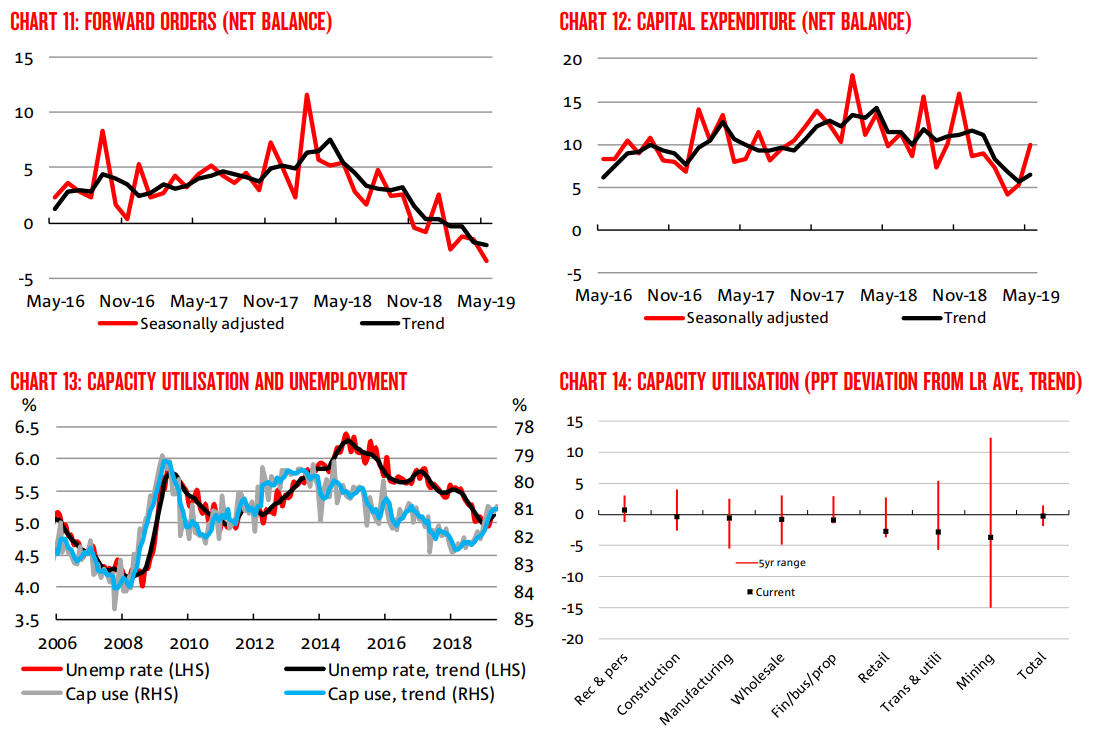 But with capacity utilisation and forward orders still sinking, there will be no turn in employment.
Not a great report.