See the latest Australian dollar analysis here:
We've already been through it. Ever since 2011 the RBA has tried to drop the Australian dollar with rate cuts, or has not lifted rates owing to the fear of a rising Australian dollar. This is what triggered the entrance of APRA into macroprudential policy in 2015. Since then a gulf of diffused responsibility has opened up between the two entities, which nobody talks about in Dumbstralia.
But it will be a problem again soon, now we are into new Federal Reserve easing cycle. If the trade war persists, as seems likely, then that easing cycle will continue in fits and starts, and it is quite foreseeable that sometime in 2020, just as the RBA hits rock bottom on the cash rate at 50bps, the Fed will keep cutting and return to QE, putting enormous upwards pressure on the AUD despite a still weak Aussie economy.
Having been through this very scenario several times since 2011, are the RBA and APRA prepared? Are they working more hand in glove to ensure that they have the tools to keep the currency down while preventing further misallocation of credit into household mortgages?
Of course not. That would be sane. APRA is busy shredding its controls and the Lunatic has no idea what is coming:
Dr Lowe said failure of the major banks to fully pass on any future interest rate cuts would not trigger the central bank into unconventional monetary policy such as quantitative easing. He said the central bank was "quite unlikely" to go down that route just because banks might keep 5 or 10 basis points of the next cut.

"I think it's really quite unlikely we're going to have to go down that route."

Dr Lowe said future cuts were likely to be orderly and unlikely to be in anymore than 0.25 of a percentage point each time.
Of course unconventional policy will be necessary. The mass immigration economy does not do wages growth or inflation so even at 50bps the cash rate is not going to deliver either. Moreover, as central banks worldwide return to unconventional policy in 2020 and beyond, the RBA's 50bps cash rate will look like the gold standard and the AUD rise right into economic weakness.
Sadly, the Lunatic RBA is structurally broken in its separation from APRA, is staffed by paralytically conservative minds, is saturated in group think, is intellectually lost in the great deflation era, and is totally unprepared to defend Australia against the looming resumption of global currency wars.
AGAIN.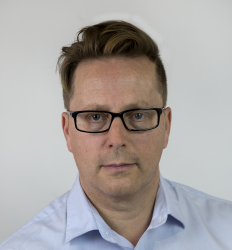 Latest posts by David Llewellyn-Smith
(see all)