Via Banking Day:
Bendigo Bank is among many lenders rationing any flow on from last week's 25 basis point slice in the RBA cash rate.

Better or badder at the big end of banking, Bendigo has reasons.

On Friday Bendigo said it would decrease its variable interest rates by 0.20 per cent p.a. for all new and existing owner-occupier and investor principal and interest loan customers. Interest only variable term loans will decrease by 0.15 per cent p.a.

Managing director Marnie Baker said "when setting interest rates, we must consider the needs of all our stakeholders; customers, shareholders, partners and the broader community and carefully balance the interests of both borrowers and depositors.

"When reviewing any decision on rates, we must ensure our pricing is competitive with the market, provides the appropriate platform for sustainable growth and enables us to continue to support the hundreds of communities we service nationwide."

The banking industry in Australia has never been this close to low level interest rates before now, and each bank's most core profit engine is being tested.

Banking is all about the liability side of the balance sheet. As neobanks will discover, best pricing is a low margin living and vulnerable to deft execution by incumbents.

Up walked away with first prize at last week's Finnies – no surprises there.

The lowest-cost neobank build in history? Or could have been.

An API into the Bendigo Bank core and a showy front and off you go. It also helps that Dominic Pym seems to know everyone in global fintech.

Up's deposit base today is an unknown quantity, but Pym posts often on LinkedIn about Up's star billing in Apple's app store.

No Bendigo hoopla on the Up award on Thursday night; no can do when you're a miser of the mortgage market.

They have company. According to RateCity, BOQ is only passing 0.15 per cent onto customers with their most popular product, the Clear Path variable rate package for owner-occupiers paying principal and interest. All other BOQ variable rate loans will be cut by the full 0.25 per cent.

Virgin Money is passing on 0.22 per cent to their variable rate customers.
The lower we go the less that will be passed on.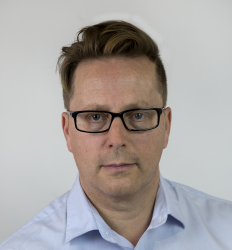 Latest posts by David Llewellyn-Smith
(see all)