Not that you'd know it from the LNP cheer squad:
The government is piling pressure on Anthony Albanese to pass its full tax cut agenda when parliament resumes in July, with Finance Minister Mathias Cormann declaring the Opposition Leader would be holding on to "the politics of envy'' rejected at the election by not backing the full package.

Senator Cormann told Sky News this morning that Labor would be putting at risk tax cuts for the very workers it was trying to help if it blocked the two elements of the government's package that provide tax cuts to higher income earners.
If Labor stand up for a bit of class warfare then what's the point? It didn't lose the election based upon the "politics of envy". It lost it owing to its immigration obsession, alienating nationalist QLDers and crush-loaded suburbanites.
If Labor refuses the tax cuts then the Government breaks a promise not it.
Thankfully, it appears to still some some sense, at the AFR:
Federal Labor is not ruling out sticking to its pre-election policy of repealing the long-term, stage three tax cuts that have already been legislated and are due to start on July 1, 2024.

If it adheres to this position, and also opposes the extra stage three tax cuts outlined in the April 2 budget but have yet to be legislated, it would be opposing $137 billion in tax cuts.

Labor sources said while it was likely the opposition would support stage two of the tax cuts – both the legislated and unlegislated components – opposing the legislated and unlegislated components of stage three were live options.
When the loony tunes whine about class warfare wear it with pride then launch a nationalist population policy.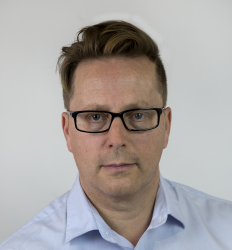 Latest posts by David Llewellyn-Smith
(see all)