APRA released quarterly ADI property exposures yesterday. It is a great guide to many things but I use it mostly to track interest only mortgages.
The good news is that the interest only mortgage bubble that drove the last leg up in Australian house prices is now massively de-risked. The March quarter saw IO mortgage fall to near stand still as the Hayne Royal Commission did its work: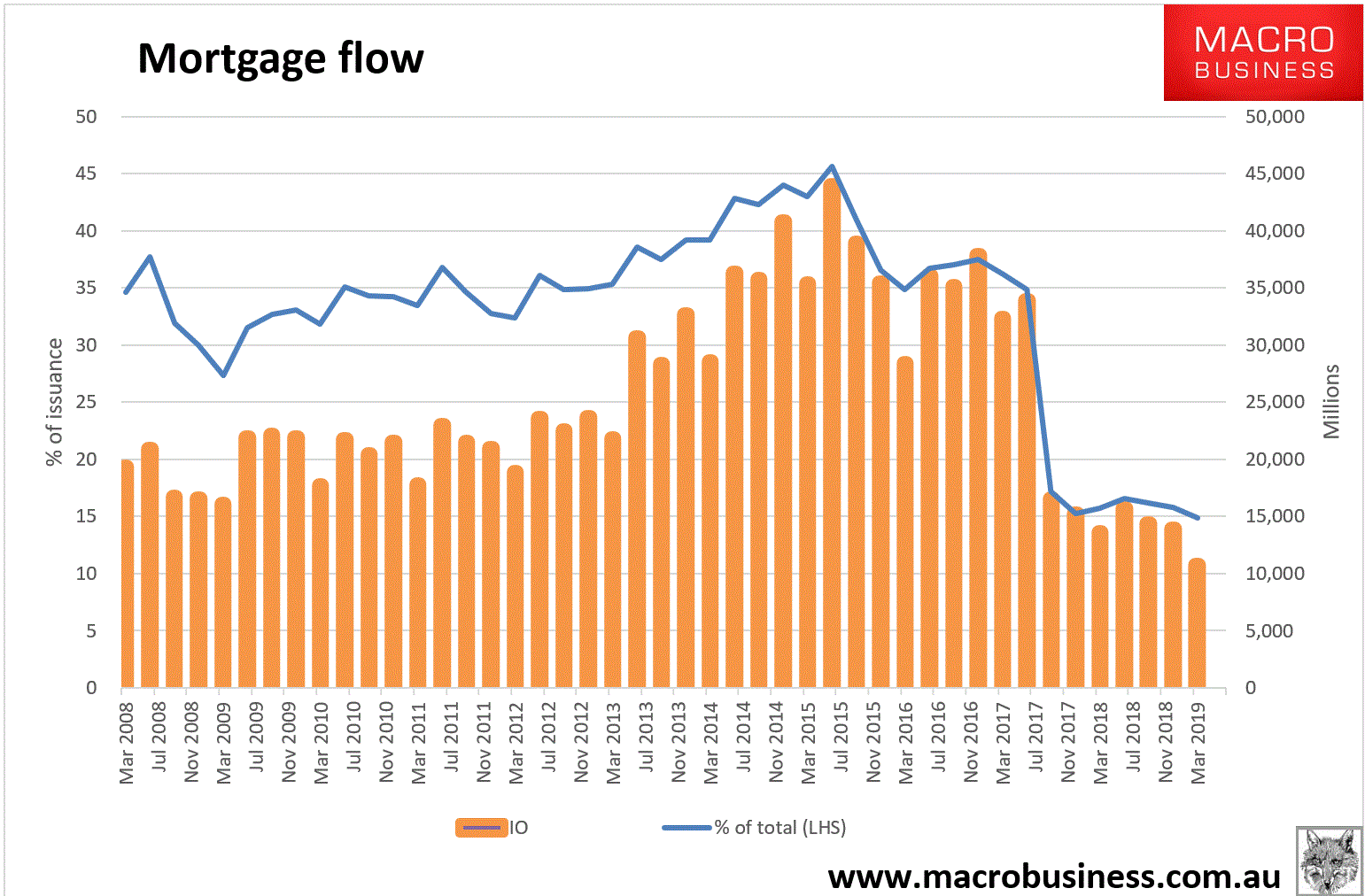 And that dragged the stock of IO loans down to very low historical levels as a proportion of the total mortgage book: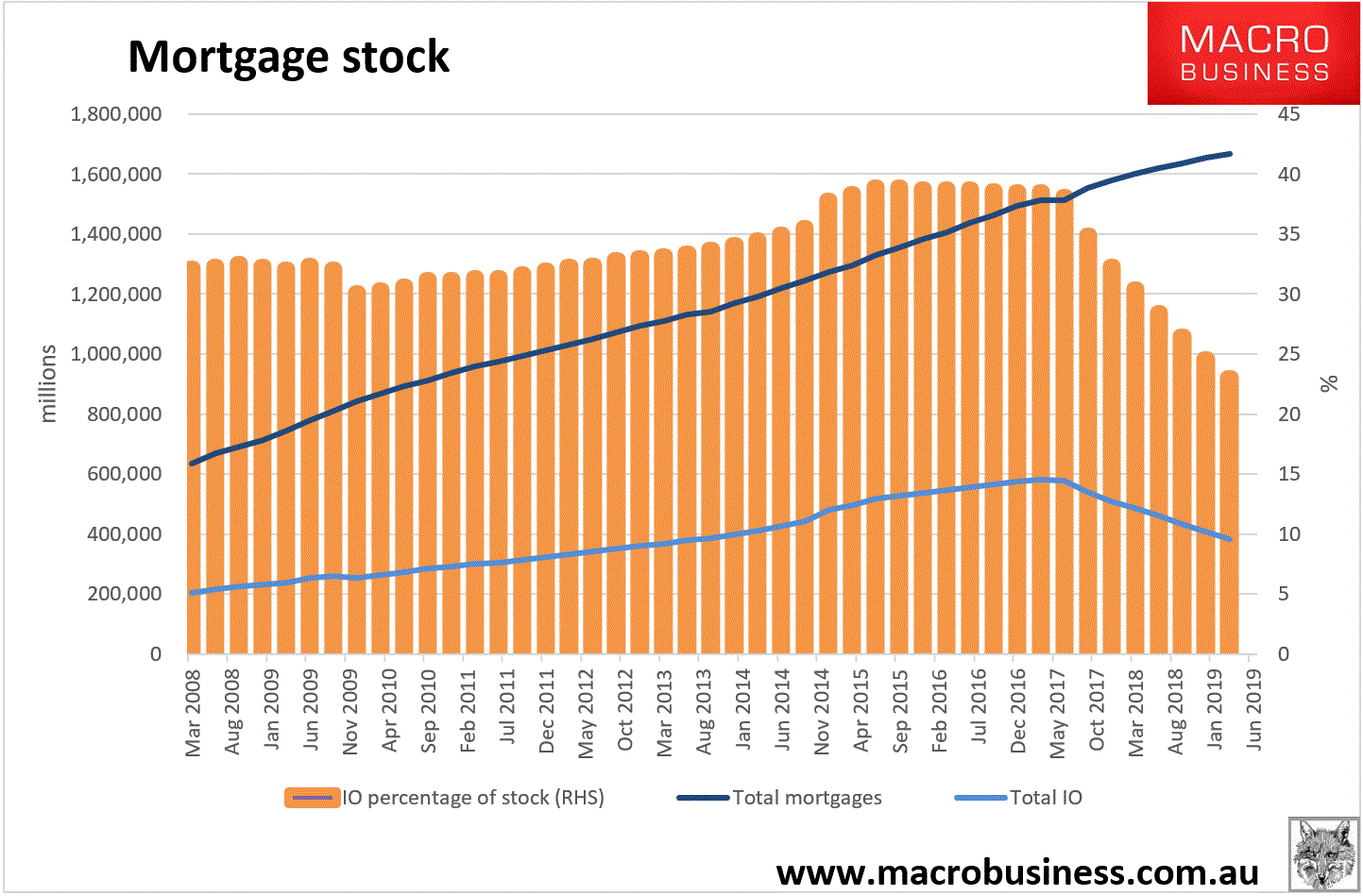 It's no wonder house prices were falling so damn fast. This was a massive specufestor credit crunch.
I can't see even corrupt APRA unleashing this beast again.  APRA's macroprudential did a great job on this though it is long since gone. The reset of the bubble to principal and interest continues for another two years but there is no doubt that there will now be scope to refinance any troubled loans.
Indeed, we'll probably see the interest only segment rebound from here, if at a measured pace. The levels are so low that they could rebound for a year without raising alarm bells.
Interest only has swung from a headwind to an upside risk for house prices.
Latest posts by David Llewellyn-Smith (see all)