With the net debt of Australia's state governments set to rise sharply in coming years to finance infrastructure projects for Australia's population ponzi, analysis shows they have almost $220 billion worth of assets that could be privatised. Accordingly, IFM Investors CEO, Brett Himbury, is calling for further asset sales to the nation's superannuation funds. From The AFR:
State governments are sitting on almost $220 billion in public assets which could be sold to help deliver much-needed infrastructure without leaving debt bombs to be paid off by future generations…

Figures compiled by The Australian Financial Review show Queensland has the most publicly-owned saleable assets on their books, with $67.4 billion, followed by NSW ($59.4 billion), Western Australia ($34 billion), Victoria ($24 billion), ACT ($15 billion) and South Australia ($10 billion)…

Infrastructure experts have called for another round of asset recycling to be initiated by the Morrison government…

Infrastructure Partnerships Australia chief executive Adrian Dwyer said… "The people of NSW are reaping the fruits of asset recycling. In Queensland, the tree is full of fruit that isn't being picked"…

IFM Investors chief executive Brett Himbury… [said] "We would love to see asset recycling 2.0. The economic impact of asset recycling historically has been quite profound. It's been great for investors and it's been great for states that have adopted it"…
Further asset sales and privatisations would be a retrograde step.
Despite decades of privatisation and marketisation of public services and assets, there is no evidence of user charges falling, or government spending abating. Quite the opposite, in fact. Yet this is what you'd expect were the privatisers to deliver the promised efficiency gains promised by the neoliberals.
The situation has gone so awry that Australian Competition and Consumer Commission (ACCC) head, Rod Sims, has issued a spate of warnings about, and voiced opposition to, the proliferation of privatisations being undertaken across the country:
…"we're doing it wrong" in our national approach to privatisation and the public's increasing scepticism of what should be a lever of enhanced economic efficiency is well justified.

"In my view, it is seeing prices rise. In my view therefore the public – who associate privatisation with higher prices – they're more right than wrong. And so we shouldn't single the public out in saying 'What do they know, they just don't understand the argument?'

"They understand it very well. They see that we have been privatising in ways that push up prices and we shouldn't be doing it because we're actually harming the whole concept of privatisation itself"…

"Privatisation is not popular if you take a vote, because people believe it leads to high prices. They're right. Often privatisation does lead to higher prices because we privatise for the wrong reasons and in the wrong way… we [should] privatise for the economic efficiency reasons, not to raise money"…

"The examples abound of privatising in the wrong way… Sydney Airport, [where][ the government doubled – I'll say it again, doubled – the landing charges prior to selling it. They put no constraints on parking fees or anything else and they also gave the [new] owner the first right of refusal over the second Sydney airport so that there would be no competition and you boost price. [It was] a terrible example of how not to privatise".

"The Port of Melbourne tried to increase the rents on the land by 750 per cent as they were privatising the port… You have to ask, what were they thinking?"
There is also the risk that "asset recycling"  will encourage state governments to sell-off essential infrastructure without giving due regard to longer-term consequences, leaving taxpayers worse-off. As noted by the Productivity Commission: asset recycling "could act to encourage privatisation in circumstances that are not fully justified and encourage the selection of new projects that do not have demonstrable net benefits".
The first rule of any privatisation should be that it boosts competition within the relevant market, and at a minimum does not lessen competition.
Unfortunately, recent privatisations have broken this golden rule, placing achieving a heavy sale price above the interests of users, in turn stifling competition and productivity.
Our politicians pursue this approach because it allows them to deliver both lower taxes and reduced public debt simply by transferring the ownership of monopolies from public to private ownership.
But there's a catch: the new private owners will almost always use their market power to force-up user costs and boost their profits. We have seen this time and time again with ports, airport parking, toll roads, and utilities (e.g. electricity, water and gas). In most cases, the cost-of-living burden for users is worse than raising their taxes. It is also less transparent, since monopoly profits are easier to hide from public view.
Basically, asset recycling is a recipe for more empty calories growth that benefits rentier profits at public cost.
The problem with neoliberalism is that it eventually has nothing left to sell-off, and ultimately leaves citizens as little more than renters of their own country.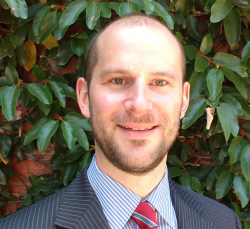 Latest posts by Leith van Onselen
(see all)