Lol, this is so Borgesian that I simply do not know where to look. Via Jennifer Duke of Domain who traveled to Shanghai as a guest of Huawei:
Shanghai: Huawei will push for a meeting between the Chinese behemoth's top Australian executives and newly appointed Communications Minister Paul Fletcher to heap pressure on the government as the equipment giant doubles down on claims it will be a global 5G leader.
Yes, it will, through this very article, which is reporting on itself, while pretending to report on something else.
In short, Jennifer Duke just wrote a Huawei press release, then reported the same as an original, and will now force reality though this strangely paradoxical aperture:
Huawei has not yet put in a formal request to speak with Mr Fletcher, who is widely considered knowledgeable on the issues telcos face with network rollouts as he previously worked at Optus, though sources close to the business said its local office would soon push for a meeting.
Sources? Does Jennifer mean herself? Did she conduct this interview in the mirror or perhaps call herself on a mobile, both provided by Huawei?
I predict that tomorrow Ms Duke will write an entirely original opinion piece based upon a news report by Ms Duke derived from Huawei source Ms Duke that Huawei will imminently beat down the door of the Communications Minister which is clearly shut and bolted against it.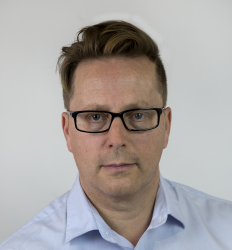 Latest posts by David Llewellyn-Smith
(see all)