Today's housing finance data for April from the ABS recorded a small rise in mortgage commitments: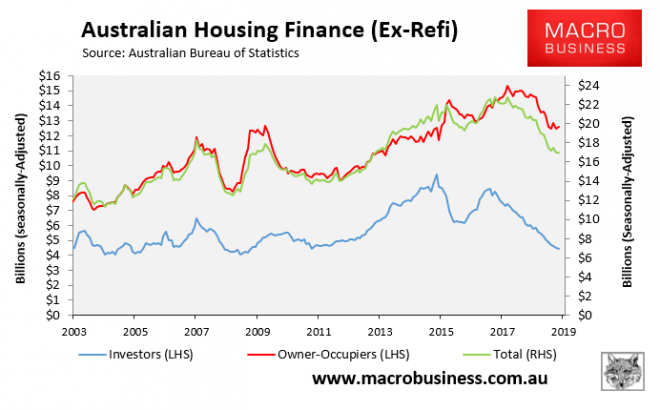 As shown above, total finance commitments (excluding refinancings) rose by 0.2% in April, with owner-occupied commitments rising 1.0% and investor commitments falling 2.2%.
Over the year, total finance commitments (excluding refinancings) crashed by 19.0%, with investor commitments tanking by 27.1% and owner-occupied by 15.6%.
First home buyer (FHB) commitments rose by 0.1% in number terms and by 0.3% in value terms in April. However, over the year, FHB commitments were down by 7.2% (number) and by 7.3% (value):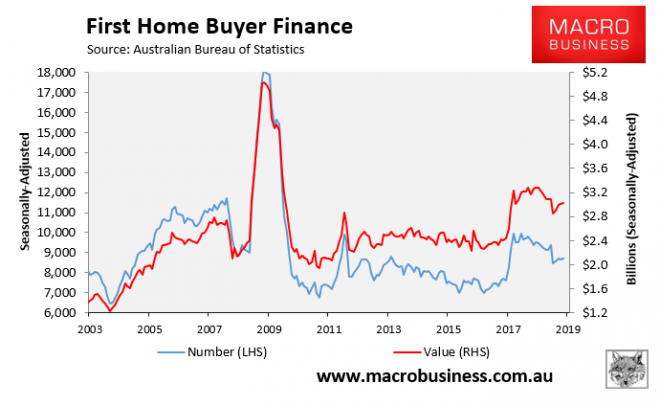 However, FHB's share of Australian mortgages (excluding refinancings) rose to 28% by number and 24% by value: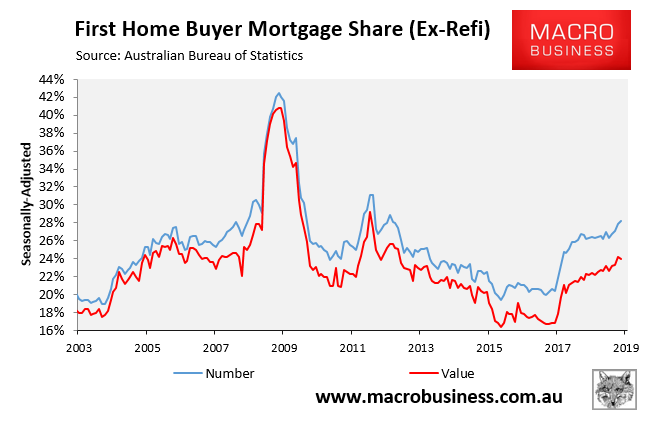 New home finance (construction and new combined) rose by 0.3% over April but fell by 11.7% year-on-year, signalling further headwinds for dwelling construction: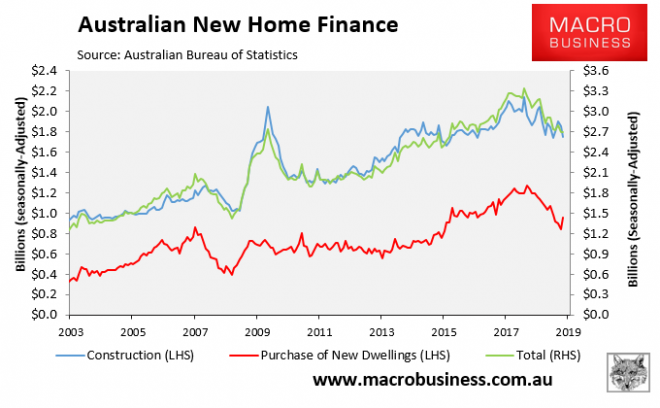 Finally, the below chart tracks the annual growth in the value of finance commitments (-19%) in trend terms, and shows both owner-occupied finance (-16%) and investor finance growth (-27%) have crashed, albeit were showing signs of stabilisation: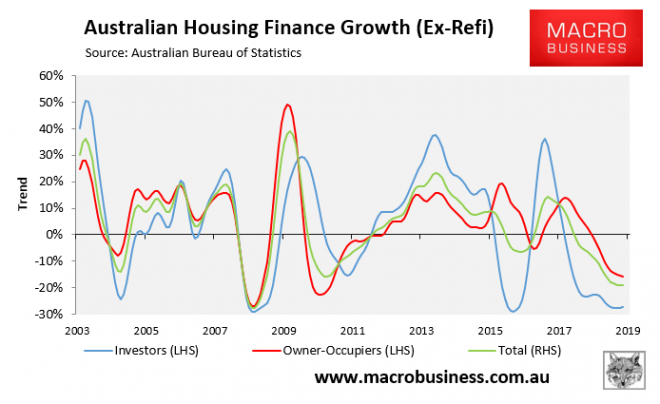 Obviously, this data pre-dates the Federal Election, as well as the RBA's latest interest rate cuts, macro-prudential easing by APRA, as well as announced first home buyer subsidies. We expect mortgage credit to improve in the second half.