See the latest Australian dollar analysis here:
DXY fell hard Friday night. EUR jumped, CNY fell: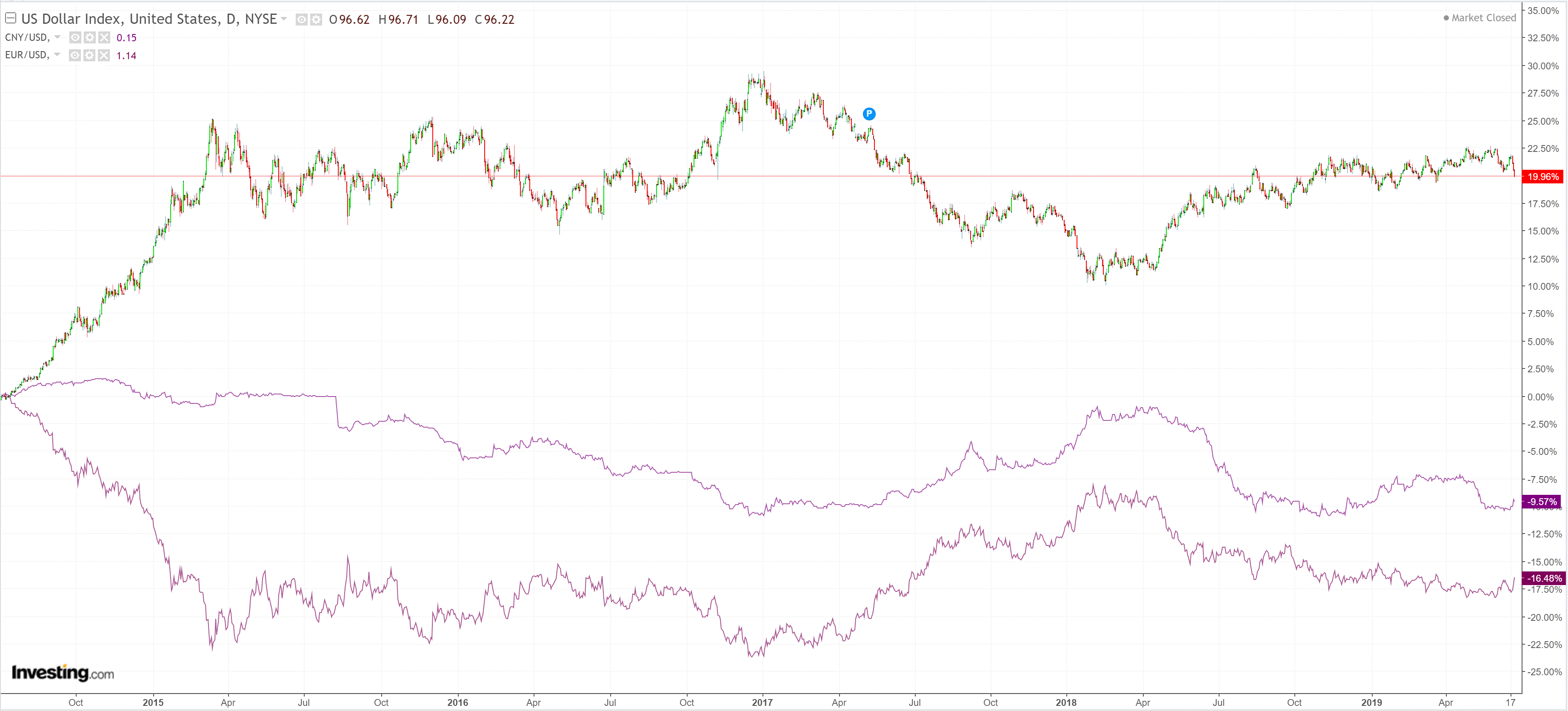 The Australian dollar was firm: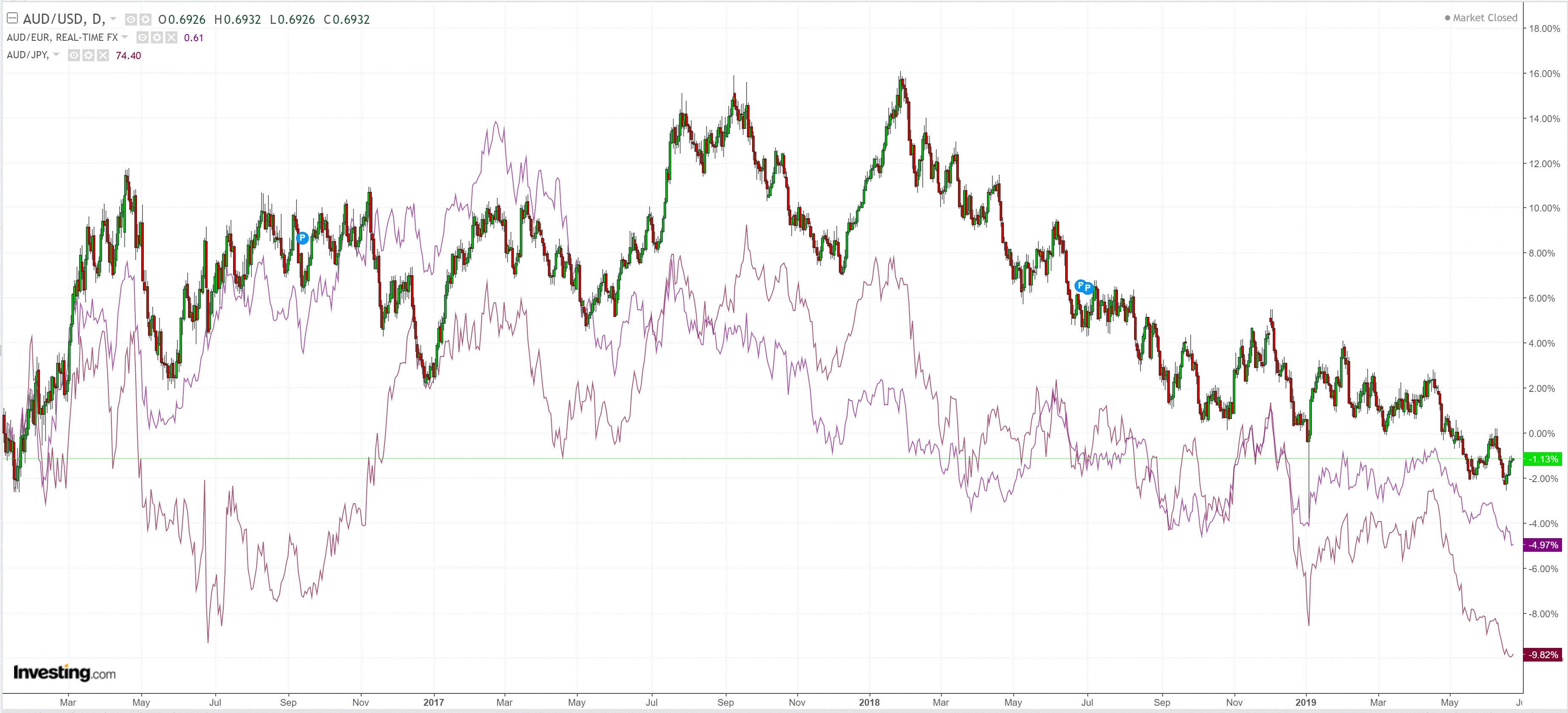 Despite the bounce, the market actually got more short AUD last week at -65k contracts: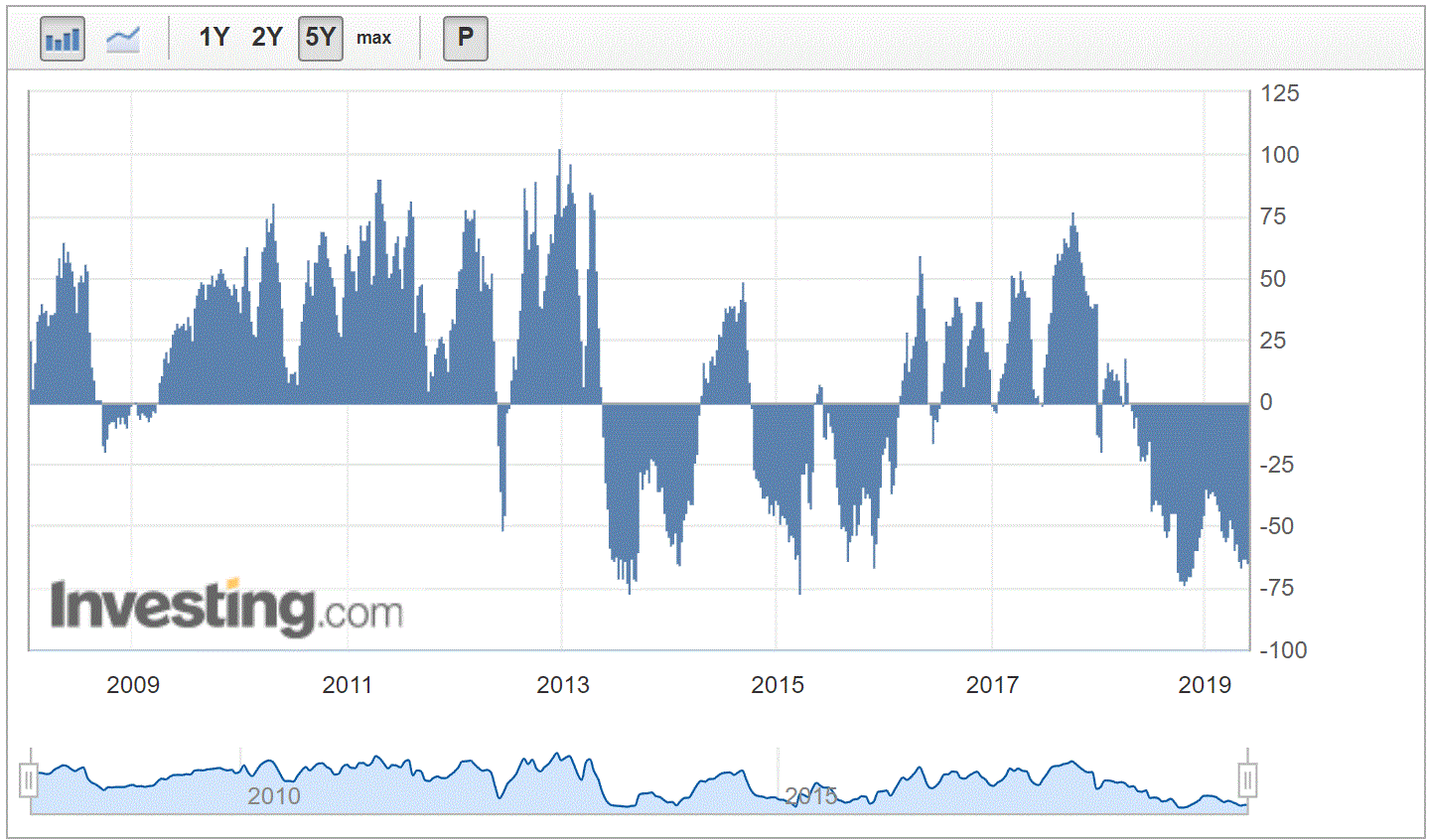 Gold tried and failed again to break out: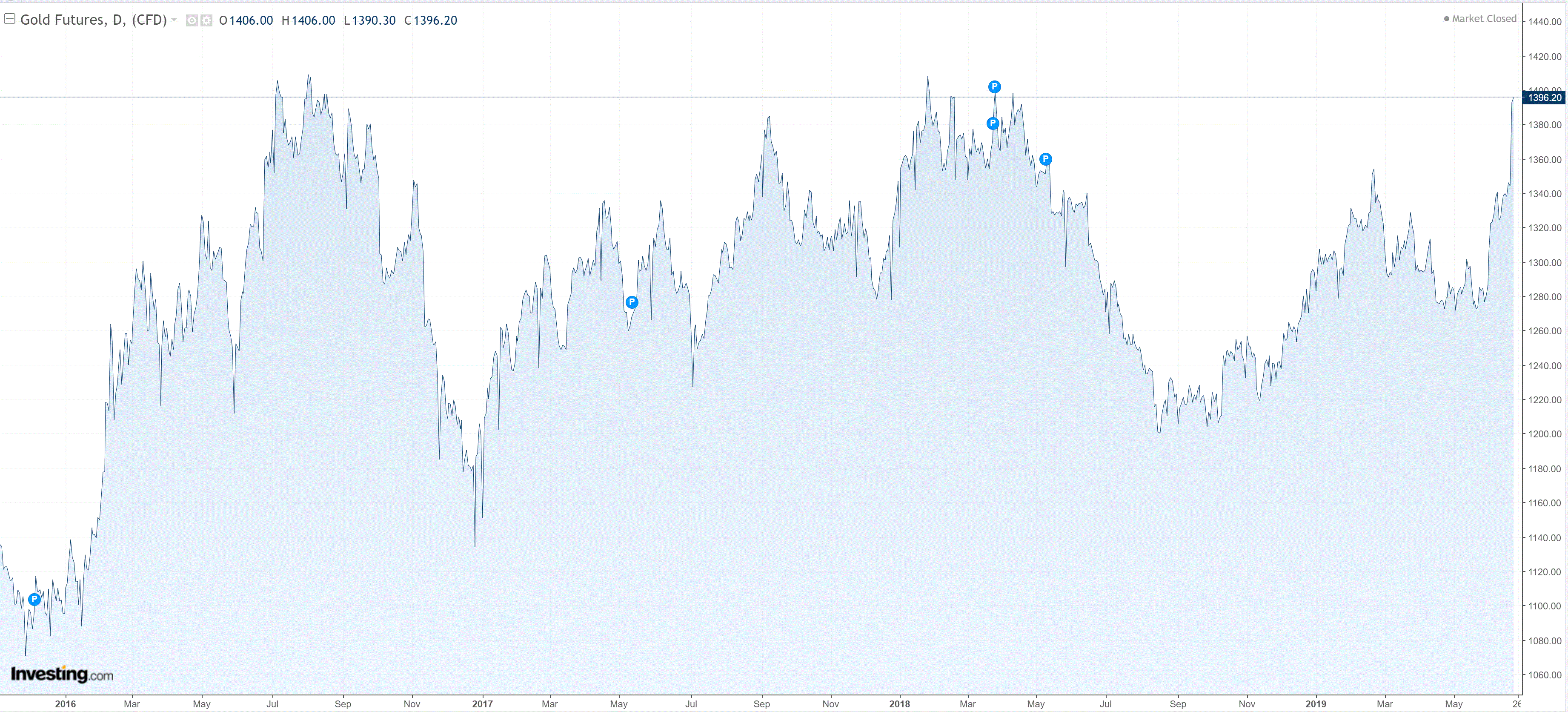 Oil rose: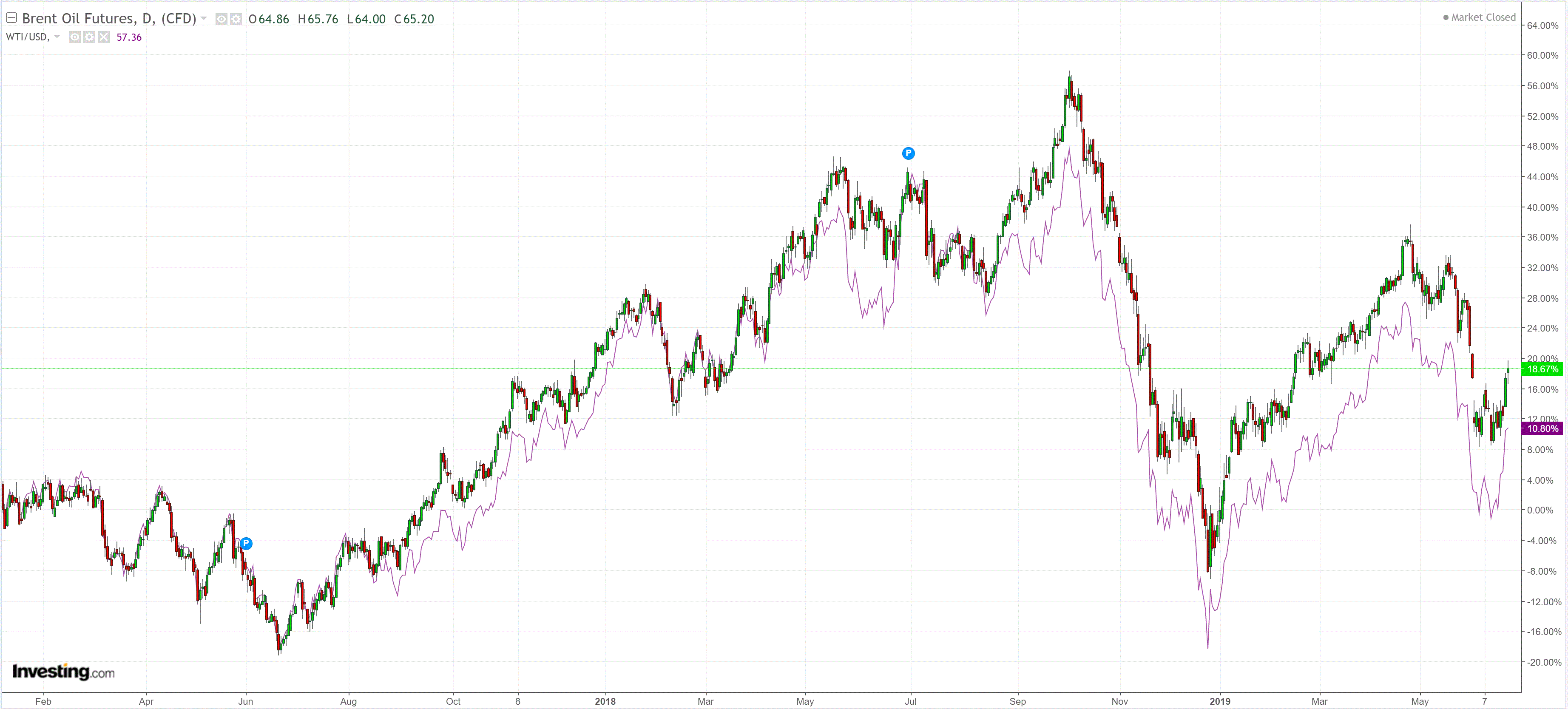 Metals were soft: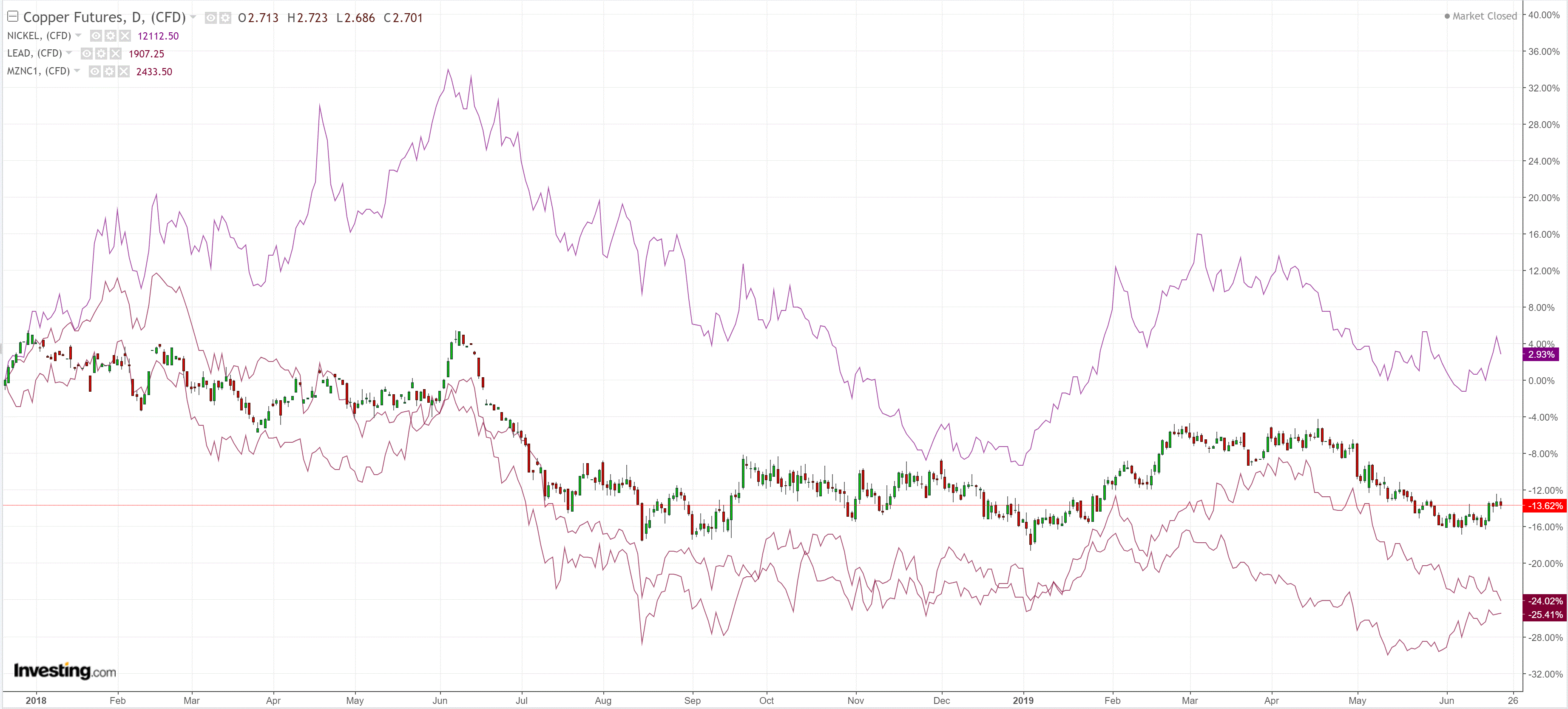 Miners too: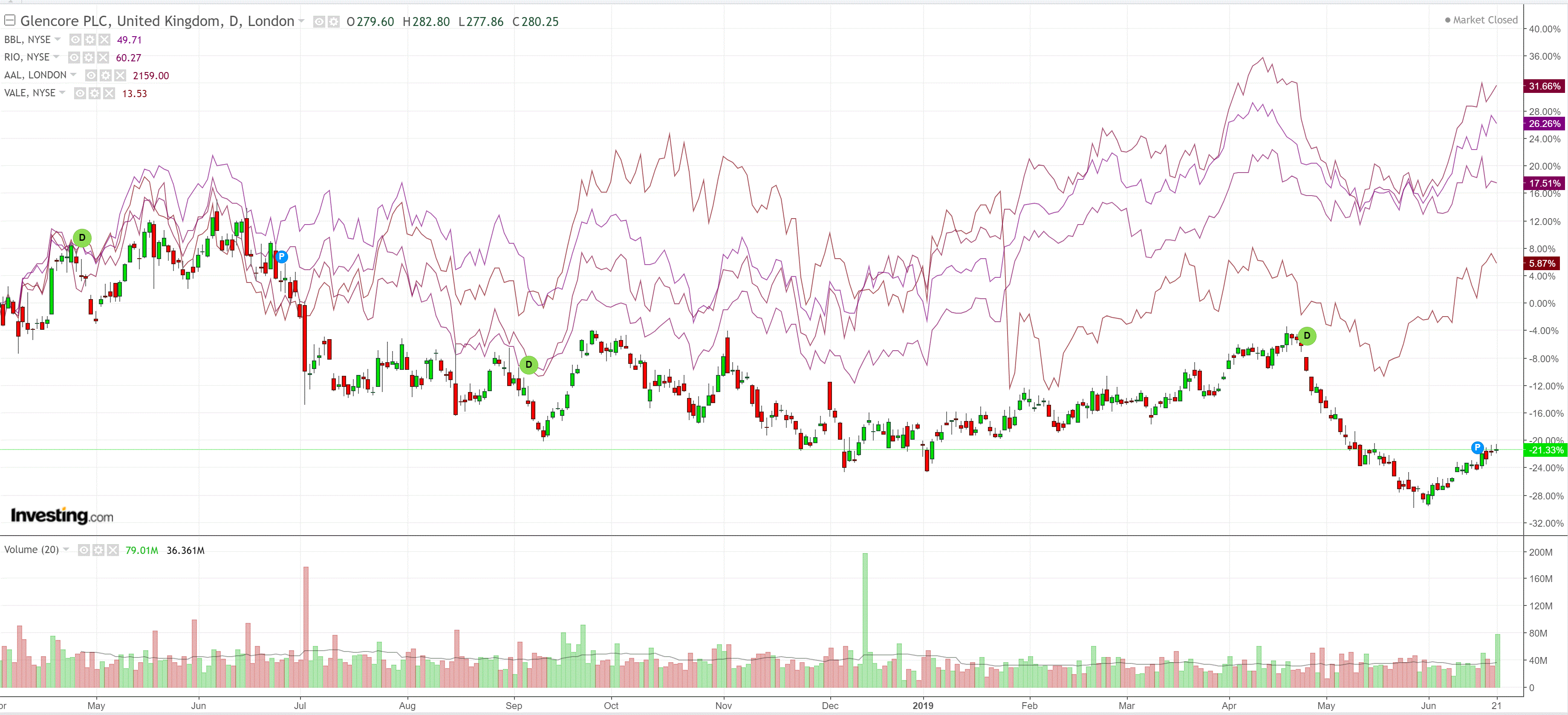 EM stocks fell: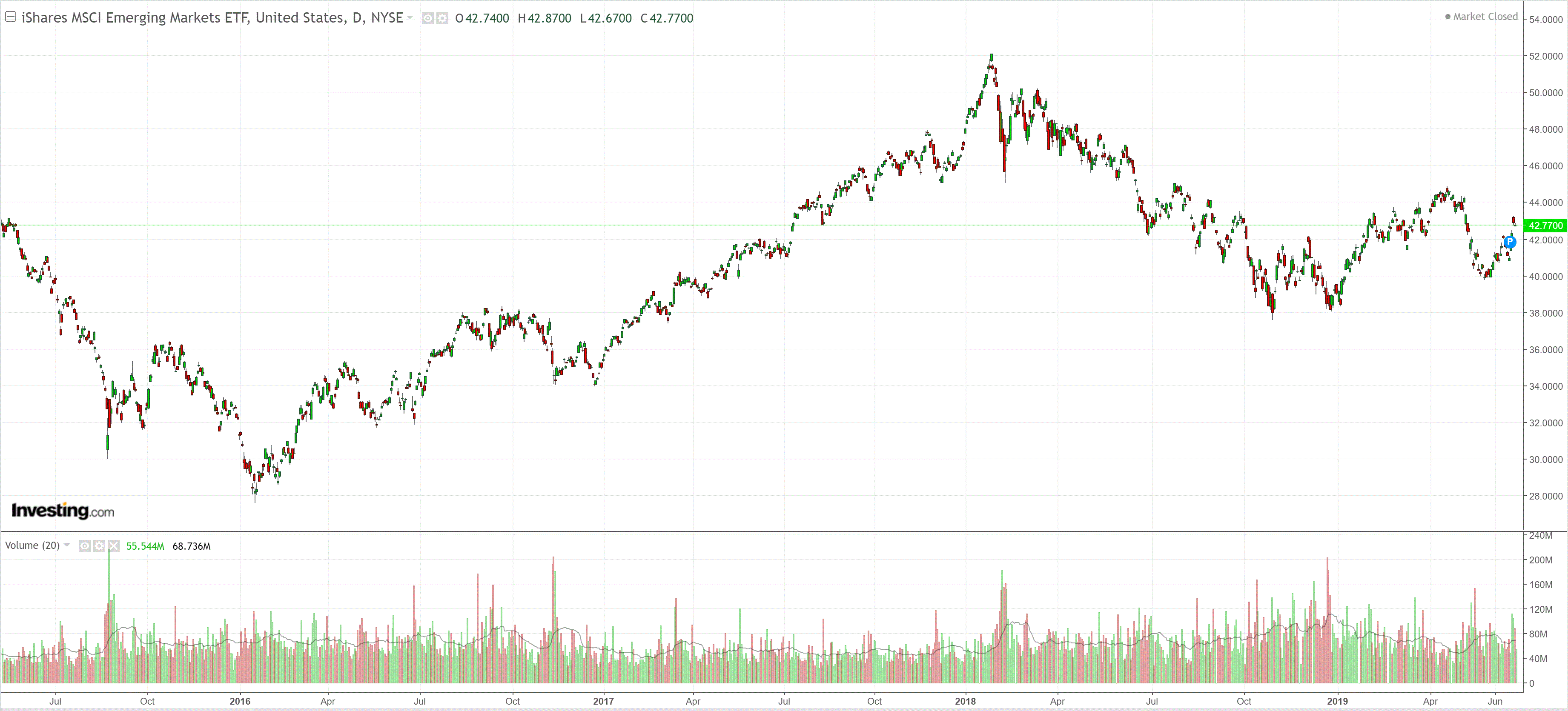 High yield too: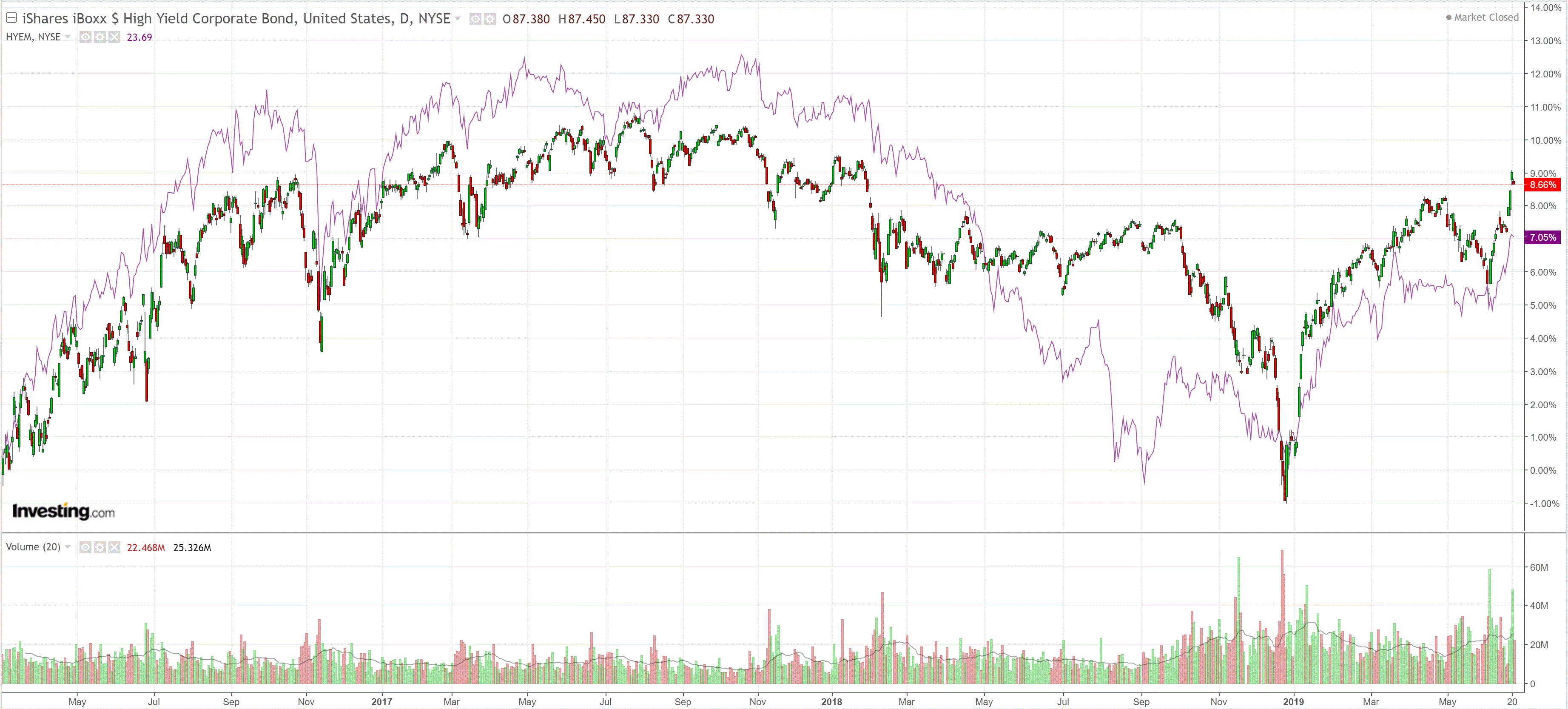 Treasuries were bashed: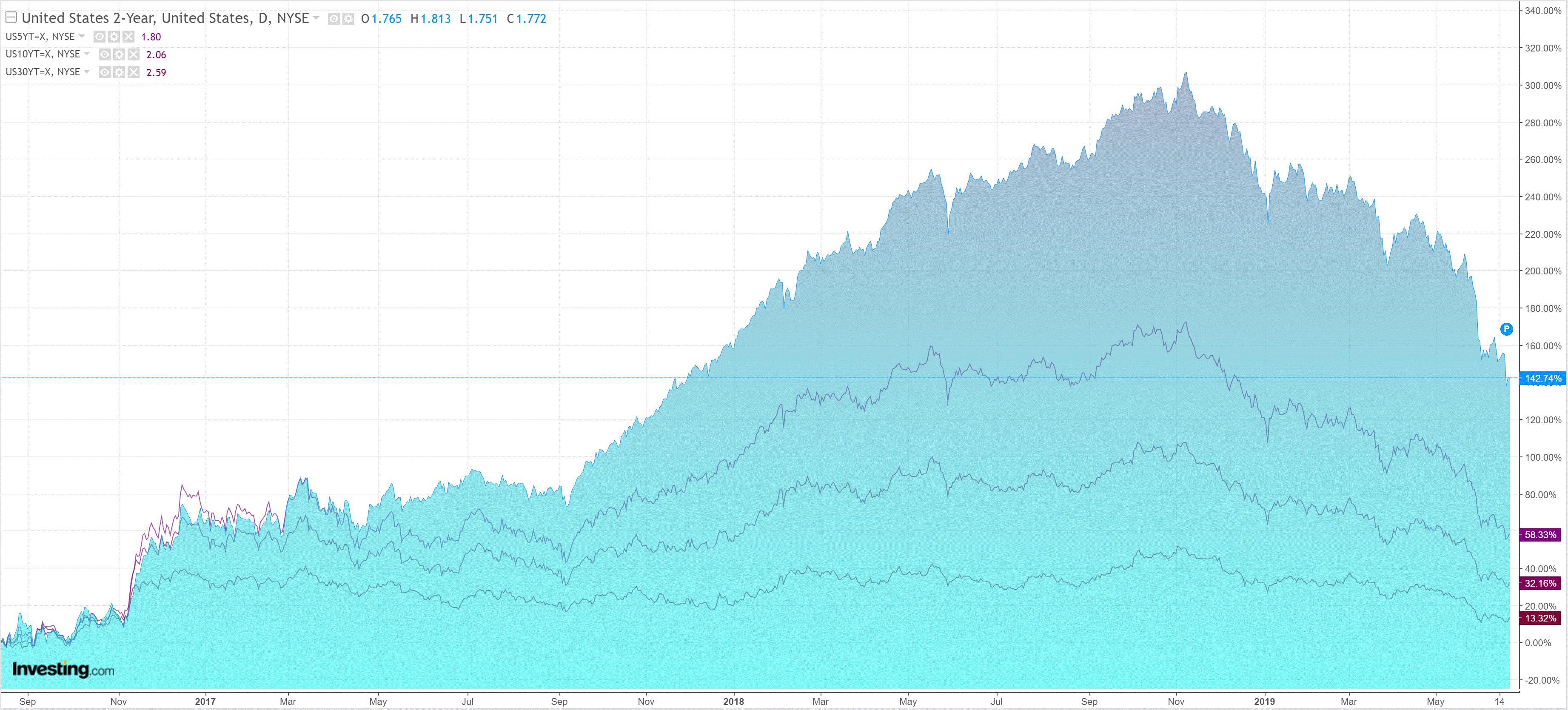 Bunds smashed: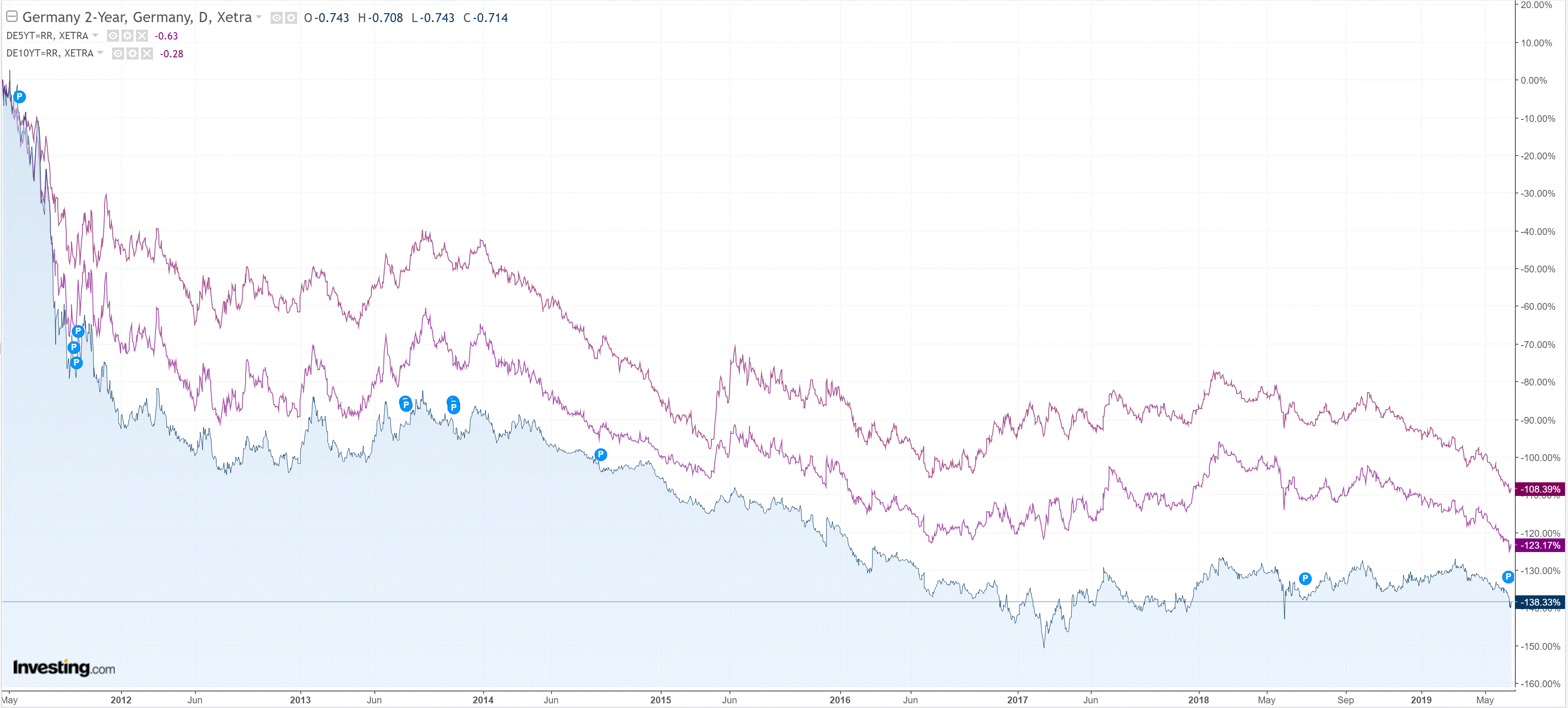 Aussie bonds were firm: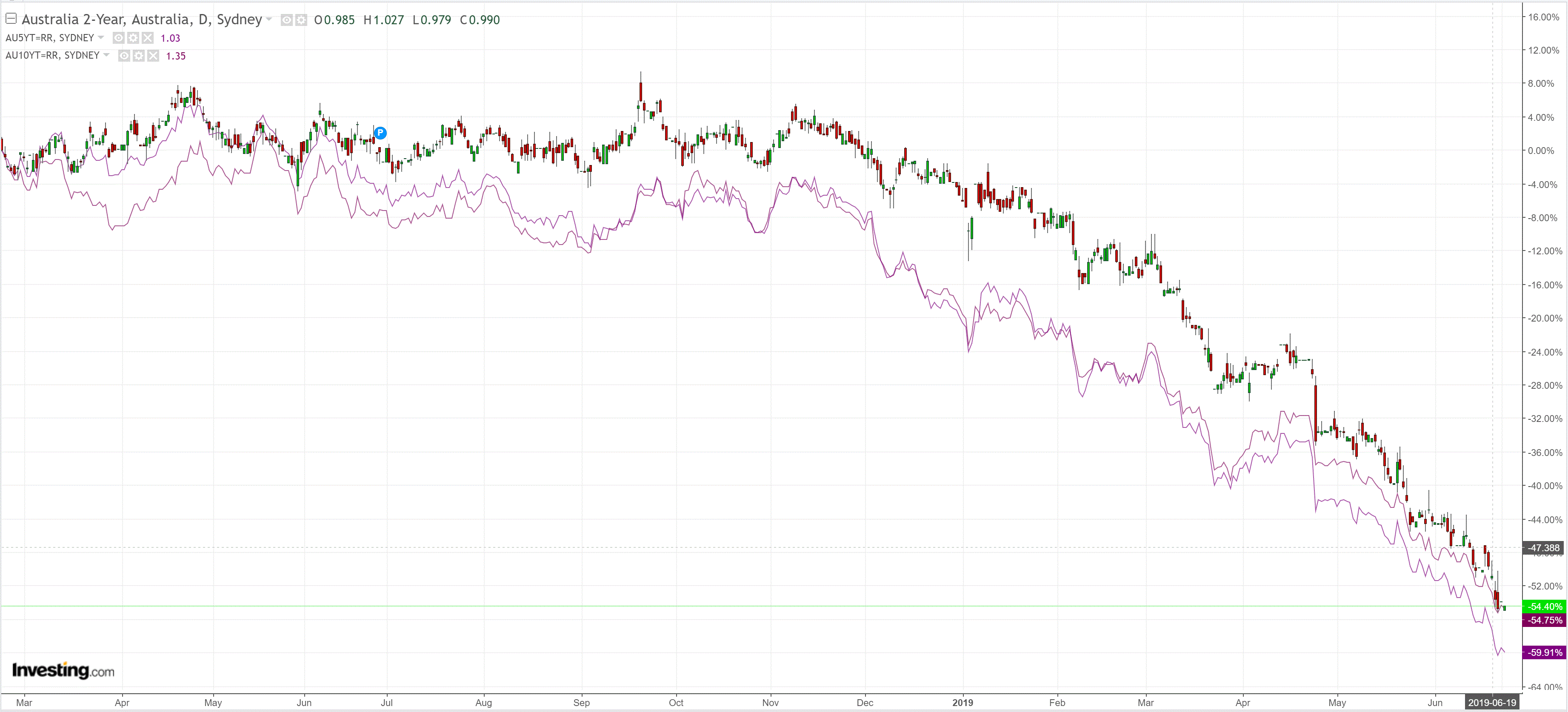 Stocks soft: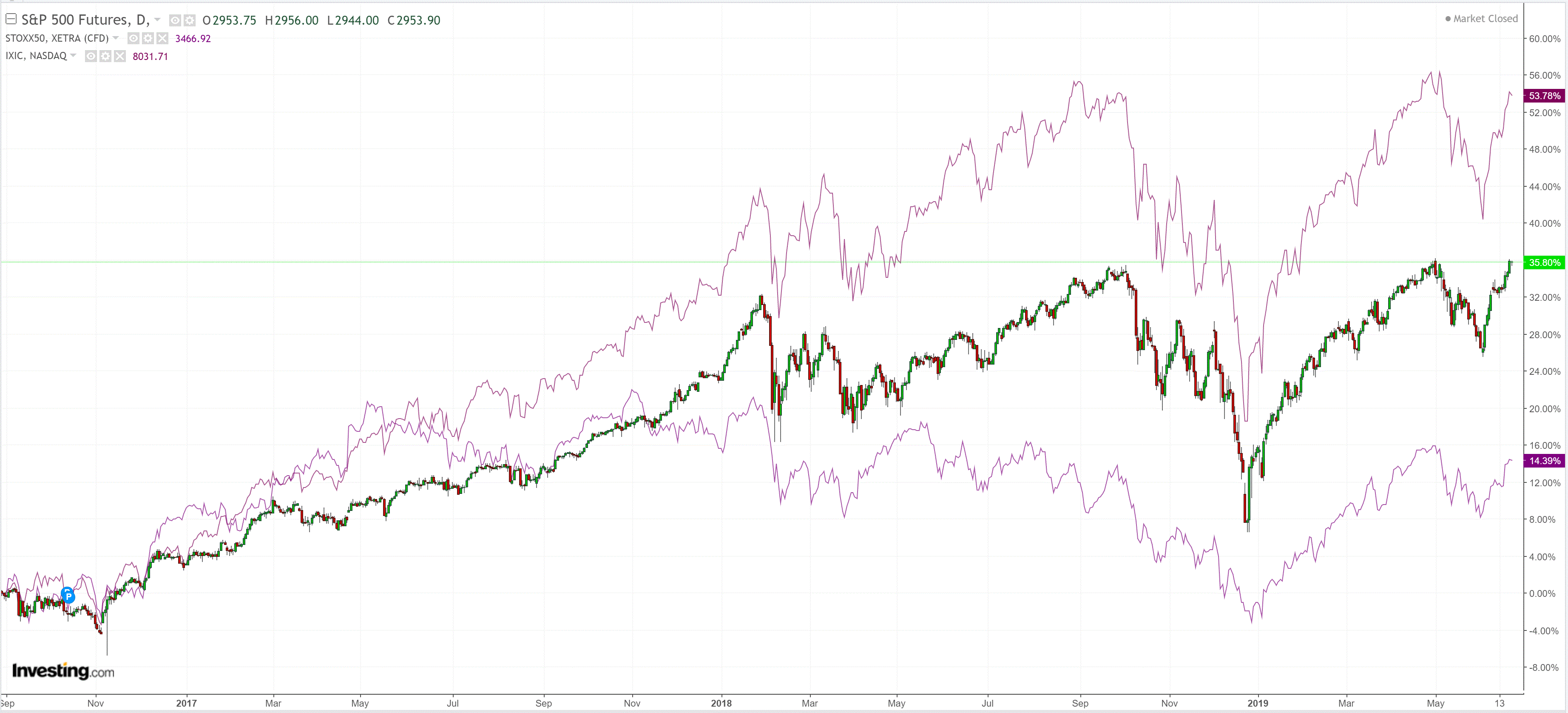 Westpac has the wrap:
Event Wrap

Markit's preliminary June US PMIs slipped lower still in June, after plunging in May. The manufacturing index fell to 50.1 from 50.5, its lowest levels in almost a decade, while the services PMI fell to a three-year low of 50.7, from 50.9 last month. US existing home sales posted an encouraging 2.5% gain in May, led by single family homes.

Eurozone PMIs were slightly firmer than previous and expectations. The lift in the composite PMI (52.1, est. 52.0, prior 51.8) was more subdued than gains in the components due to depressed future optimism. The sluggish overall profile for 2Q PMIs suggests, according to Markit, 2Q GDP growth of a meagre +0.2%q/q.

ECB President Draghi repeated the core message of his Sintra speech when he addressed EU Leaders, stressing the lack of economic rebound and the potential need for further accommodation.

FOMC member Brainard said downside risks argues for a softening in the rate path, Kashkari admitted he dissented in favour of a 50bp rate cut at last week's on-hold decision, and Bullard said he also dissented in favour of a an insurance cut.

Event Outlook

Australia: RBA Governor Lowe participates in a panel discussion at the ANU Crawford Australian Leadership Forum, Canberra 9:30 am.

Germany: Jun IFO business climate index is expected decline to 97.5 from 97.9 after the ZEW survey expectations weakened sharply last week.

US: Jun Dallas Fed manufacturing index is released.
US existing home sales were out and were decent, aided by the massive long bond yield falls:
Existing-home sales rebounded in May, recording an increase in sales for the first time in two months, according to the National Association of Realtors®. Each of the four major U.S. regions saw a growth in sales, with the Northeast experiencing the biggest surge last month.

Total existing-home sales, completed transactions that include single-family homes, townhomes, condominiums and co-ops, jumped 2.5% from April to a seasonally adjusted annual rate of 5.34 million in May. Total sales, however, are down 1.1% from a year ago (5.40 million in May 2018).

…Total housing inventory3 at the end of May increased to 1.92 million, up from 1.83 million existing homes available for sale in April and a 2.7% increase from 1.87 million a year ago. Unsold inventory is at a 4.3-month supply at the current sales pace, up from both the 4.2 month supply in April and from 4.2 months in May 2018.
US GDP forecasts are not dire. From Merrill Lynch:
1Q GDP is likely to be revised slightly higher to 3.2% in the final release next week, up from the second estimate of 3.1%. We continue to track 2.5% for 2Q GDP. [June 21 estimate]
emphasis added
From the NY Fed Nowcasting Report
The New York Fed Staff Nowcast stands at 1.4% for 2019:Q2 and 1.3% for 2019:Q3. [June 21 estimate].
And from the Altanta Fed: GDPNow
The GDPNow model estimate for real GDP growth (seasonally adjusted annual rate) in the second quarter of 2019 is 2.0 percent on June 18, down from 2.1 percent on June 14. [June 18 estimate]
Things are much better now than they were the last time that the Fed used insurance cuts in the 1990s: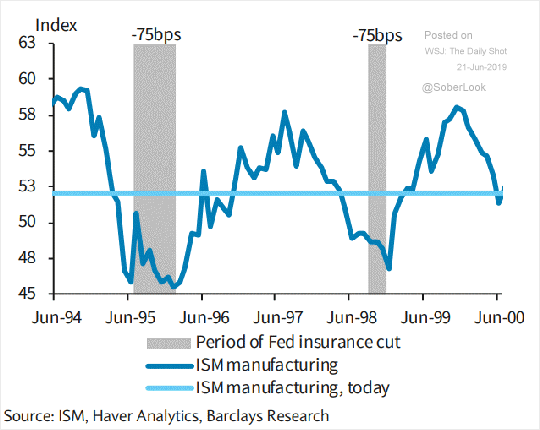 But it does usually cut more not less than expected: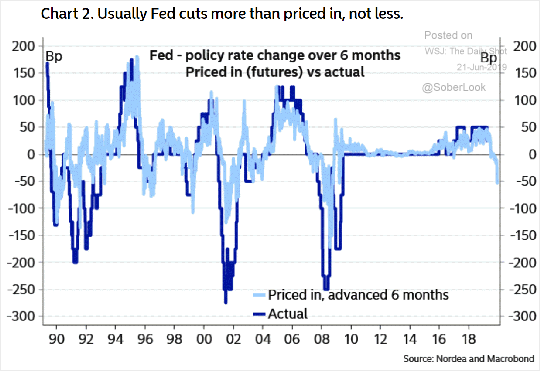 And the slowing global economy is real: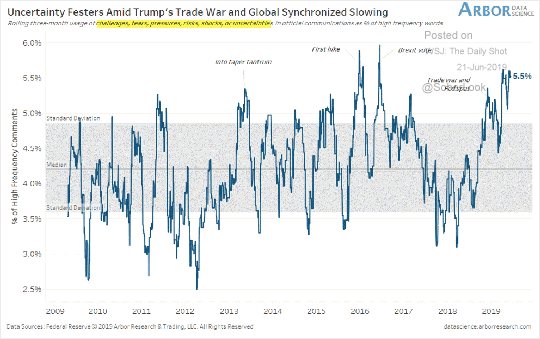 So, how dovish will the Fed be? By extension, how weak USD and how strong AUD? Gold is one place to look: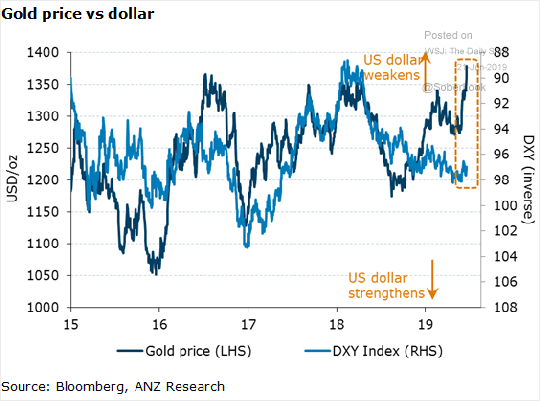 Gold has either overshot or it is signalling that USD is in for deeper falls than we have seen so far. After all, USD is yet to even break it uptrend. If we are so brave as to see signal in BTC, considered by some to be "virtual gold", then it is saying the same thing: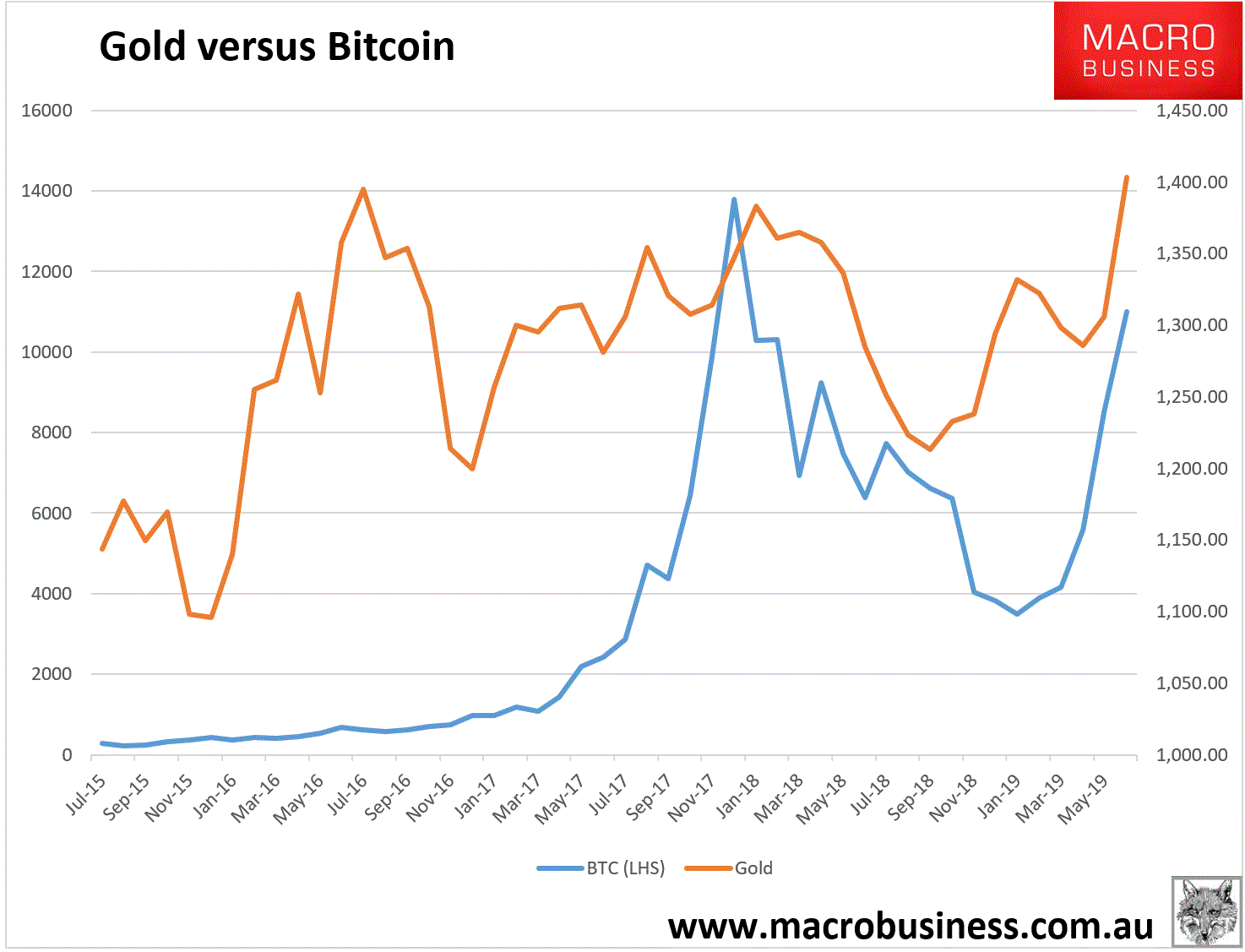 My base case at this juncture is that the trade war and global growth gradually get worse, punctuated by market volatility and Fed saves which could give us yet more record highs for stocks. All other central banks will also be cutting, including the PBOC. That should be a mix that gradually increases downwards pressure on the USD but it can't get overly far, either.
At the same time, trade war pressures should remain on the AUD plus fading bulk commodities though will probably be more a 2020 story.
It's more an argument to be long AUD gold or BTC than it is short AUD itself. At least until the pressures build to some kind of outright shock that adds to the USD safe haven bid.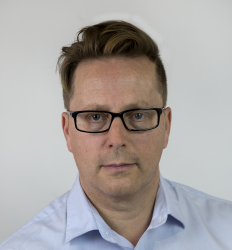 Latest posts by Houses and Holes
(see all)