Via The Australian:
Forget the radioactive fallout from the Hayne royal commission — the nation's four major banks have a bigger problem to worry about right now.

If New Zealand's all-powerful regulator Adrian Orr has his way, the big four will be passing the hat around for the next five years to raise an extra $NZ25billion ($23.5bn) in capital.

Orr's objective is to effectively shockproof the financial system, making it capable of withstanding the kind of debilitating crisis that only occurs once in several lifetimes.

The RBNZ has proposed hiking higher quality tier-one capital from 8.5 per cent to 16 per cent.

There's a flicker of hope in the market that the Australian Prudential Regulation Authority will factor NZ into account and extend some relief to the banks from a continuing capital build to meet their required tier one ratio of 10.5 per cent by 2020.
Flicker of hope? What is Richard Gluyas smoking?
Honestly, with the RBA and APRA flailing about on monetary easing, succumbing to bank lobbying on prudential easing ahead of the cash rate, cutting smaller bank's capital requirements in the name of competition, instead of raising the major's, all just three months after the most toxic mortgage fraud royal commission in history, we can be thankful for small mercies that the RBNZ is an island of sanity.
Indeed, who could blame the RBNZ for going in so hard when it is obvious that Australian regulators are utterly captured and by extension jeopardising the New Zealand banking system.
It is a telling juxtaposition.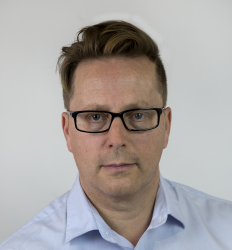 Latest posts by David Llewellyn-Smith
(see all)