Via The Australian:
Australian energy producers have slammed a move by the Coalition to consider domestic gas reservation, arguing the interventionist measure wouldn't lower prices for local users but would significantly increase the nation's sovereign risk profile.

…Cooper Energy, which is building the Sole gas project off the Victorian coast, said a reservation policy would fail to bring lower prices to the market.

"A reservation policy might make supply available to a market sector but I don't think it is going to change prices, because prices are going to be determined by cost fundamentals. That's the start and the end of it," Cooper chief executive David Maxwell told the conference.
Poppycock. If you force the export cartel to leave its cheapest gas here then the price will fall. It comes out of the ground in QLD at $1-3Gj. Use a price cap if necessary. We need 200Pj of cartel gas per annum left here forever, roughly 15% of the cartel's current export volumes.
STO said today it will go ahead with Narrabri regardless, at the AFR:
Santos chief executive Kevin Gallagher has declared that headwinds facing the company's $3 billion Narrabri coal seam gas project in NSW are "turning to tailwinds" as the project gains traction among domestic customers and moves through the planning approvals process.

Mr Gallagher said he is hopeful to secure NSW government approval for the project by the end of the year, and again committed to sell all the gas produced to domestic customers, signalling that a gas reservation requirement as being contemplated by the federal government is no obstacle to going ahead.
But it is too expensive to drop prices here at around $8Gj plus a margin. Let them export that gas if the Asian price justifies it.
It is preposterous to ask Australians to pay for the cartel's more expensive gas based upon an artificial shortage and failed market.
That is pure risk to the sovereign, much worse than so-called "sovereign risk".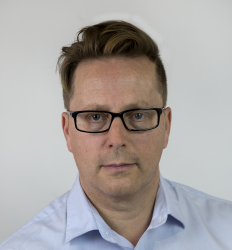 Latest posts by David Llewellyn-Smith
(see all)