The Reserve Bank of New Zealand's (RBNZ) proposal to impose higher capital requirements on the local arms of Australian banks has been defended by John Vickers, the Bank of England's former chief economist. He argues that the public benefit of safer banks outweighs any risks associated with such a move. Vickers adds that there will be little or no cost to the general public, particularly if the reforms are phased in over time. Meanwhile, the rent-seeking CEOs of Australia's four major banks say the RBNZ's capital reforms would result in higher interest rates and lower returns for shareholders. From The Australian:
John Vickers, a key architect of Britain's post-crisis banking reforms, said the Reserve Bank of New Zealand's move to lift the minimum capital ratio to 16 per cent from 10.5 per cent for the big four banks' New Zealand subsidiaries was "perfectly sound"…

"The public benefit of safer banks outweighs the cost, if any," he told The Australian…

"Indeed, for the public, as distinct from the banks, there is little or no cost provided, as is proposed, the higher requirements are phased in over time," Professor Vickers said…

Capital safeguards are for abnormal conditions, just as flood defences are built for abnormal weather conditions."
While the RBNZ is prudently lifting capital requirements for New Zealand's big four Australian-owned banks, which comprise 90% of New Zealand's mortgage lending, captured APRA has succumbed to bank lobbying efforts and is busy eroding lending standards by: 1) shredding its interest rate buffer; and 2) lowering smaller bank mortgage capital requirements. And this comes only months after the Hayne Royal Commission lambasted Australia's banks for shoddy lending.
The contrast couldn't be stronger. As RBNZ acts prudentially to safeguard the financial system, APRA is working hand in glove with the banking sector to pump out mortgage debt to marginal borrowers in a bid to save the Great Australian Debt/Housing Bubble.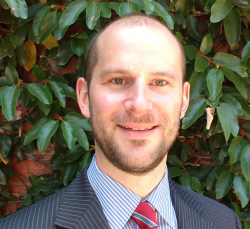 Latest posts by Unconventional Economist
(see all)