Ross Gittins wants to see Keynesian stimulus:
… any fiscal stimulus is very short run, so as to support the economy before monetary stimulus fully kicks in, thereby minimising the harm done.

Remind you of anything? The package of budgetary measures – the cash splashes and shovel-ready capital works – designed mainly by Treasury's Dr Ken Henry after the global financial crisis in 2008 which, in combination with a huge cut in interest rates, succeeded in preventing us being caught up in the Great Recession, were carefully calculated to be "timely, targeted and temporary".
Alas no says Recessionberg:
When asked by an attendee if he would consider pushing back the budget surplus, projected for next year, if the economy continued to weaken, in line with economists predictions, Mr Frydenberg was unequivocal.

"No. And I can spell that," he said to audience laughter.

"We took to the election our budget commitments and we will faithfully implement it. In fact, my first priority is about implementing our election commitments."
He can maintain this pretense owing to the iron ore boom. Stimulus is still coming in the form of ongoing fiscal expansion and new small scale infrastructure as bulk commodity cash floods the Budget with cash despite the weak economy. The real problem will come later this year when the iron ore bubble bursts.
Worse, there's going to be a nasty state offset. Via Domain:
The first is the prolonged downturn in the Sydney property market which has taken a huge toll on stamp-duty revenue. Since mid-2017 the government has now been forced to cut $10.6 billion from stamp duty forecasts over five years.

The second is a weaker outlook for consumer spending. This has weighed on the GST, which accounts for about a quarter of the state's revenue.

The federal budget in April revealed a $2.3 billion write down in the amount of GST flowing to NSW over the next four years.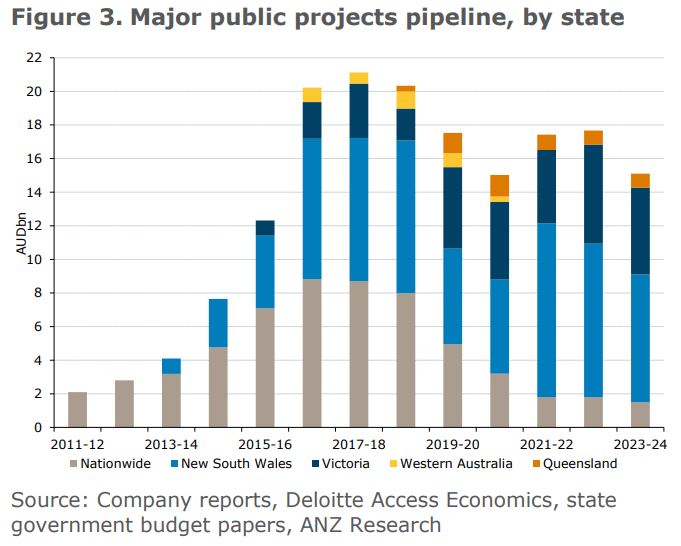 And public consumption challenged, it will be no saviour for the economy: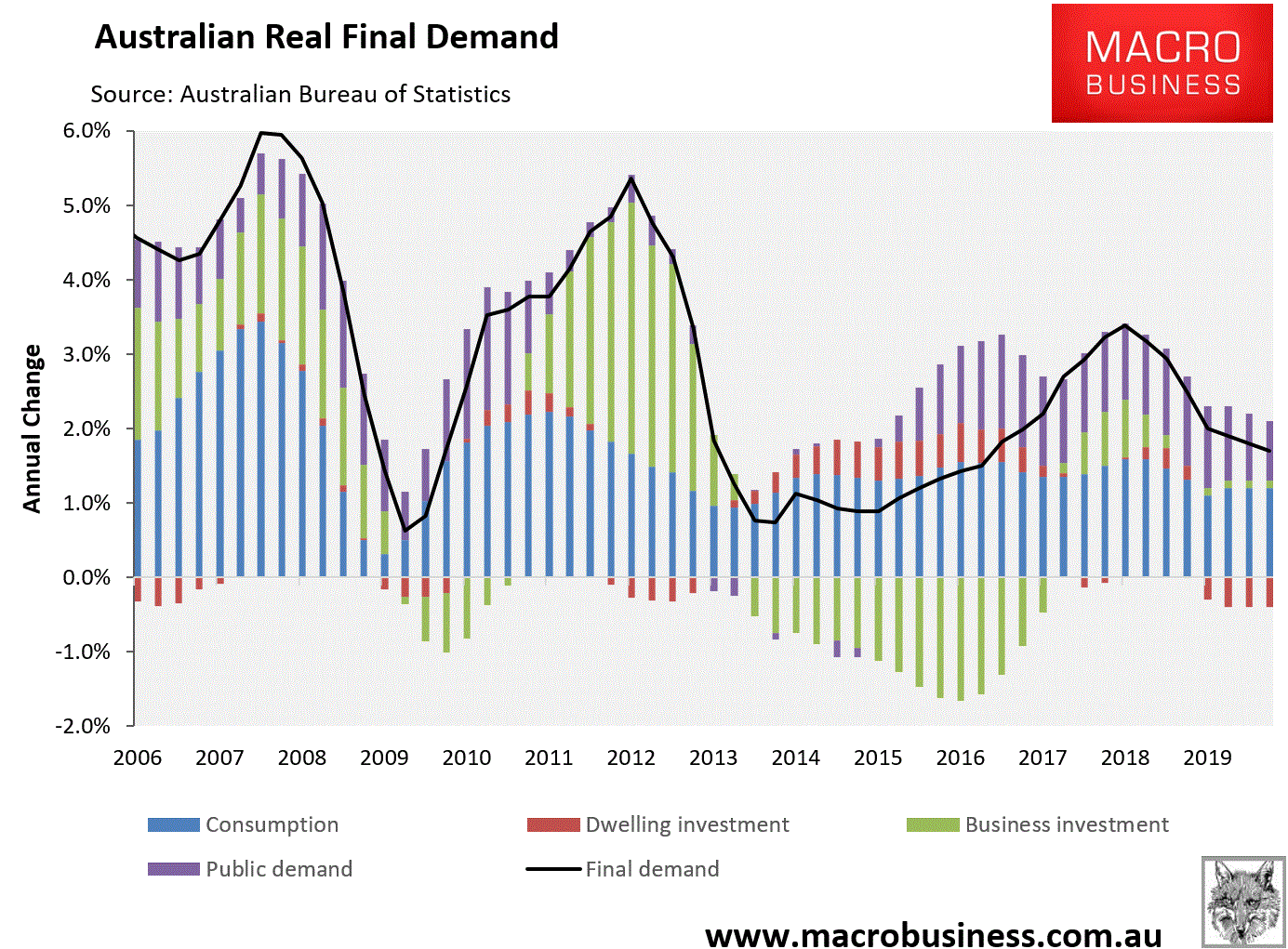 More work for the RBA.
Latest posts by David Llewellyn-Smith (see all)