Last week's national accounts release for the March quarter confirmed that Australia's FIRE economy – Finance, Insurance and Rental, Hiring & Real Estate Services – continues bleeding its host, with its share of the Australian economy rebounding to a near  record high 11.7%: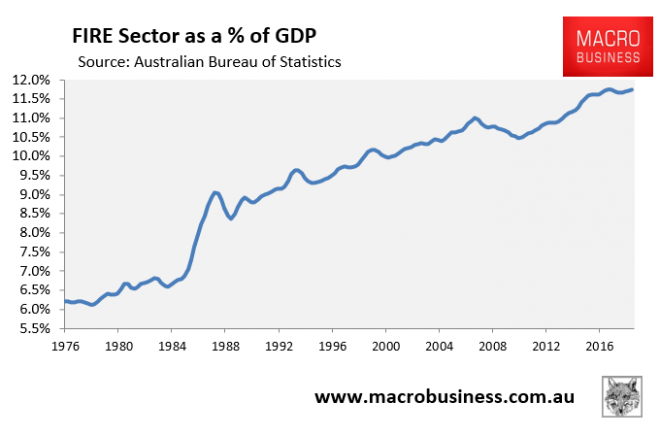 Since financial markets were first deregulated in the mid-1980s, the FIRE sector has grown at roughly twice the pace of the rest of the economy, sucking the life out of the productive sector: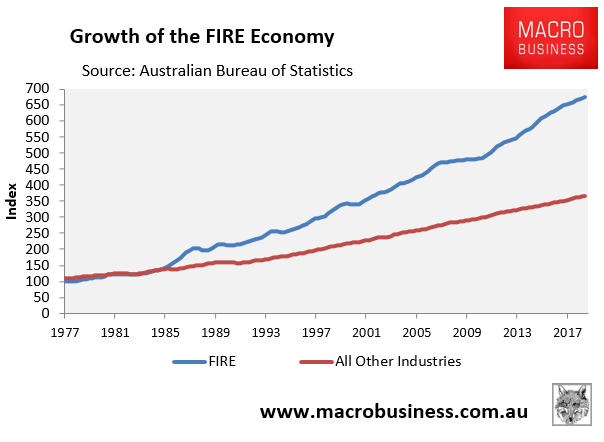 Within the FIRE economy, the finance and insurance industry also increased its share of the Australian economy to a record high 8.8% of GDP in the March quarter: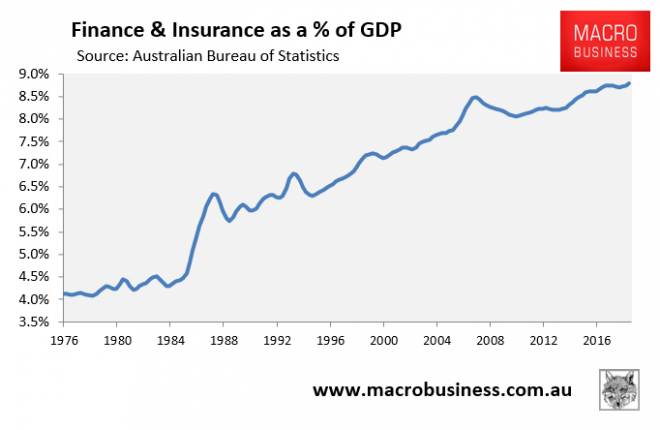 The finance and insurance industry has grown at an even faster pace at well over twice the rest of the economy since financial deregulation: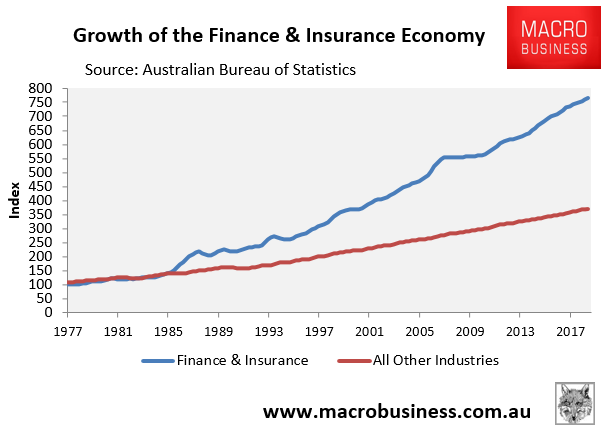 Over recent years, the FIRE sector has made out like bandits as households have leveraged-up, as evident by the sharp decline in the household savings rate over the past five years to the lowest level since the GFC in trend terms: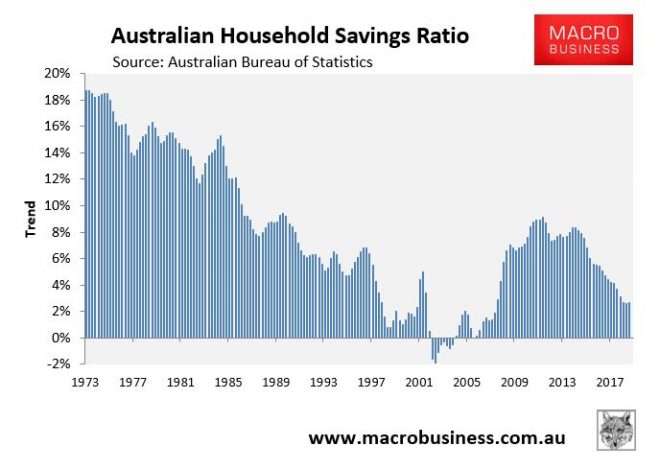 In a similar vein, the ratio of mortgage debt-to-GDP hit an all-time high 96% in the September quarter, although it fell marginally in the December and March quarters to 95%: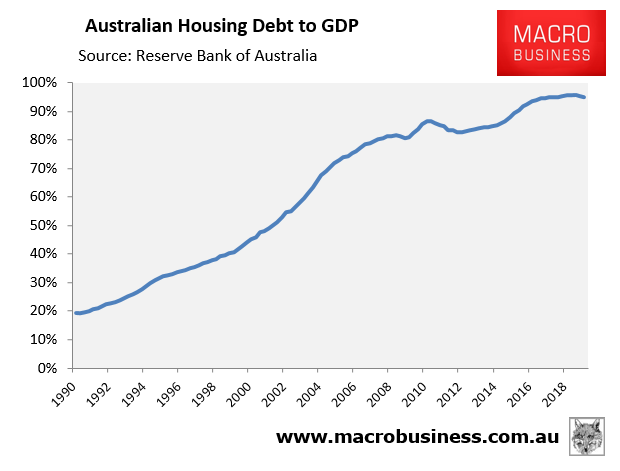 The primary source of the FIRE sector's rapid growth has been mortgage lending to fuel Australia's housing bubble, which grew to a record high 62% share of total bank lending; although it has faded slightly: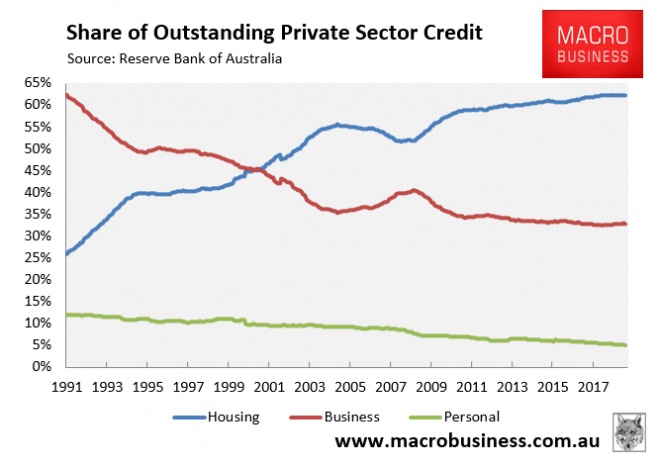 Times have changed, however, with house prices falling and access to mortgage credit more restricted than it used to be. Thus, the FIRE sector's growth will be constrained, and its share of the Australian economy will likely retrace in the years ahead, despite the federal government, APRA and RBA all trying to reinflate the bubble. And that's a good thing.