Last weekend, CoreLogic released its preliminary auction clearance rates, which revealed the following results:

Today, CoreLogic has released its final auction results, which reported a 3.5% decline in the final national auction clearance rate to 58.0% – above the same weekend last year (54.1%) and above last week's 57.7%: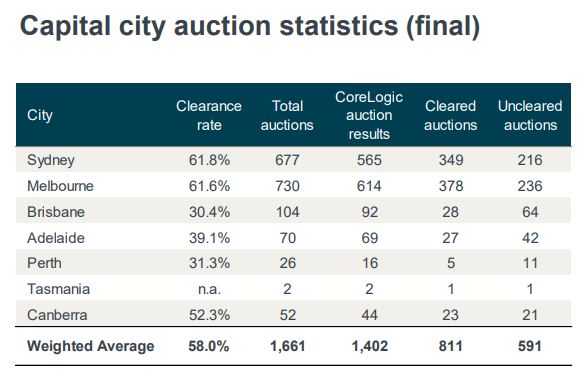 As you can see, Sydney's final auction clearance rate was 4.3% lower, whereas Melbourne's was 2.4% lower. Both clearance rates, however, are holding above 60%.
The chart below shows the bounce in auction clearance rates: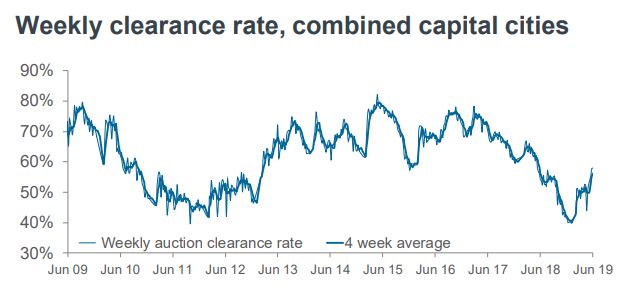 According to CoreLogic, this was the strongest auction result in over 12 months:
The combined capital city final auction clearance rate came in at 58 per cent last week, surpassing the previous weeks 57.7 per cent as the strongest result seen in over 12 months…

The higher weighted average result last week can be attributed to the improved clearance rates across both Melbourne and Sydney with both cities coming in with a final clearance rate above 60 per cent.
With negative gearing reform dead, relaxed interest rate buffer and mortgage capital requirements, first home buyer subsidies coming, and interest rate cuts, I expect the auction market to rebound further in the second half, and house prices to find their bottom.