The rapid growth in international students (see next chart) has led to accusations that Australia's universities are treating them as "cash cows" to be milked for lucrative fees and easy profits.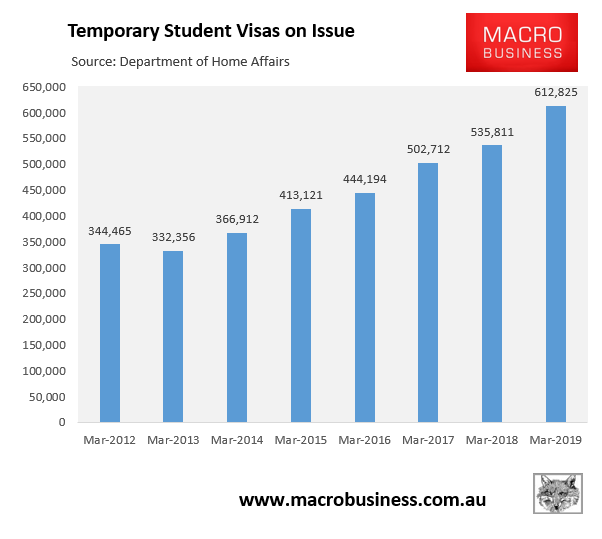 And it's not hard to see why. According to research by Jerry Zheng, the content editor for OneClass, international tuition fees (17.88%) at Melbourne University increased 3.5 times faster than the inflation rate (5.17%), and 2.6 times faster than domestic tuition fees (6.76%) between 2015 and 2019: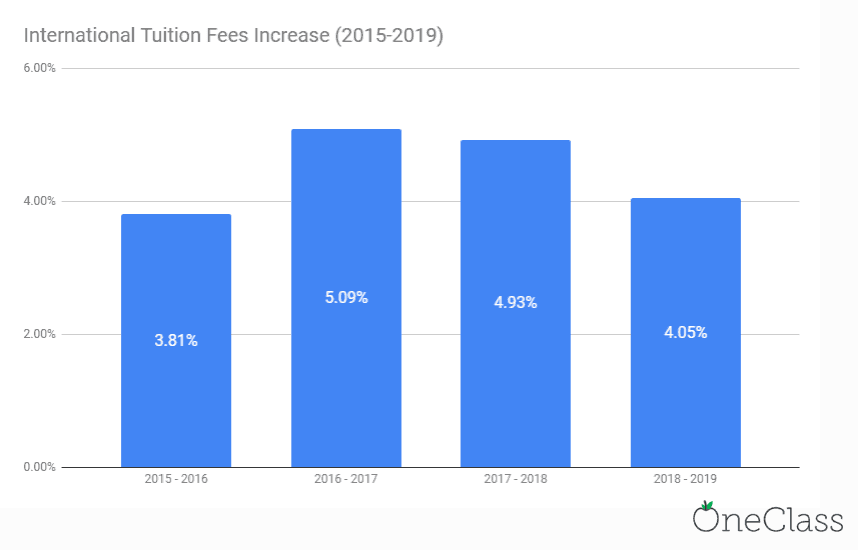 Looking at the tuition fees of bachelor of commerce students at Melbourne university highlights these trends more closely. According to Zheng, international students saw a whopping $6,456 increase in tuition fees between 2015 and 2019, 9.3 times larger than the increase in domestic tuition fees over the same period ($692):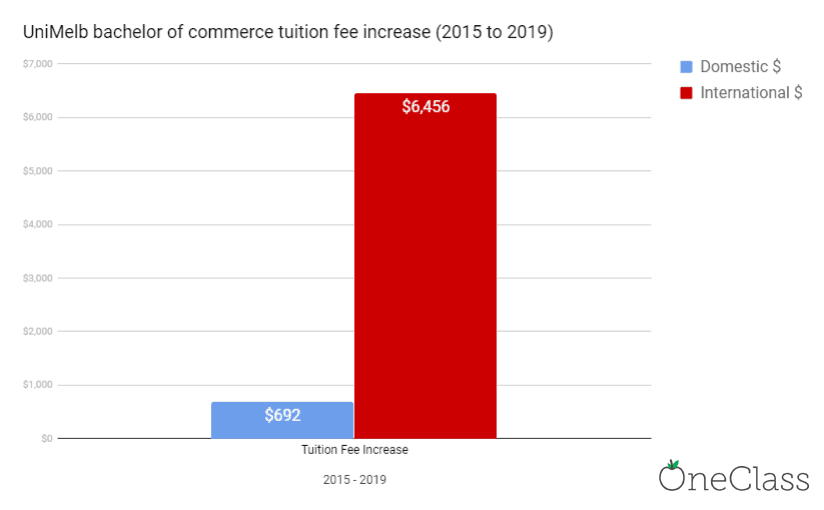 It's a similar story across New South Wales, where international student fee revenue has eclipsed domestic fee revenue since 2015, according to the NSW Auditor-General: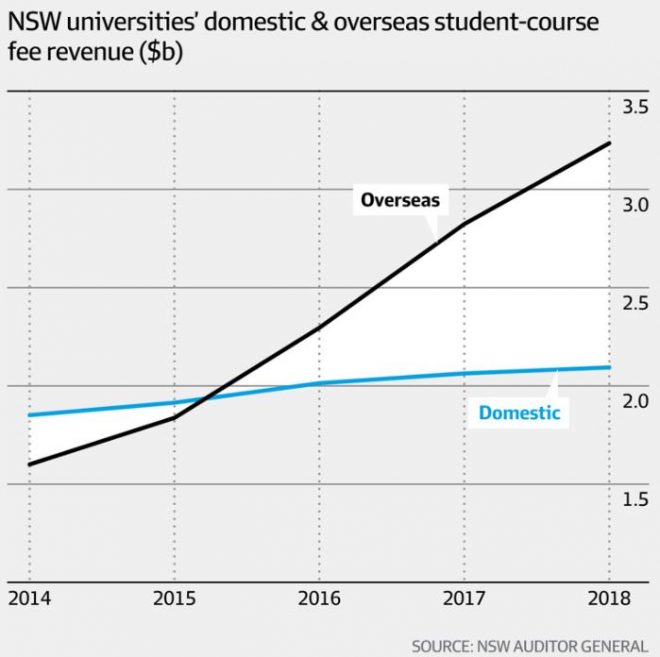 Now private education providers are lining-up to cash in, with international students services business, Education Centres of Australia, preparing for an Initial Public Offering (IPO) off the back of surging revenue from international students. From The AFR:
ECA told fund managers it made about $100 million a year at the revenue line, had more than 15,000 applications in 2018, takes on more than 7000 students a year and has had more than 50,000 graduates…

The company reckons it can take international students through various stages – from assisting with English language courses, to pathways to university, through their degrees and internships and full-time employment post degree.

ECA founder and CEO Rupesh Singh delivered the pitch to fund managers in Sydney and Melbourne late last week, alongside CFO Naresh Bishnoi and chief operating officer Gavin Dowling…

ECA was pitched as a leading Australian education provider to international students. It said 54 per cent of its students came from India and Nepal, while 16 per cent were from the Americas, 13 per cent from Asia, another 13 per cent from other sub continental countries, and 5 per cent from elsewhere.
It is interesting that ECA's main clients are from India and Nepal. As we have documented previously, these students tend to be of lower quality and are overly represented in cases of academic misconduct, plagiarism, and underperformance.
Thus, providers like ECA could be facilitating the degradation of tertiary education standards as documented in last month's Four Corner's expose, and elsewhere.
Indeed, these types of outcomes are precisely the result of Australia's higher education system being commercialised, with international students being milked as cash cows for easy profit.
Basically, a system has been created where international students pay big fees to effectively purchase a qualification, often for the purpose of gaining permanent residency and/or working rights. In the process, both entry and teaching standards have been progressively eroded in order to keep the numbers of international students (and profits) flowing.
The obvious losers from this system are domestic students and recent graduates, who are having their degrees devalued, alongside residents and workers in our major cities, who are having to put up with both rising congestion and lower wages as international students are exploited across the labour market.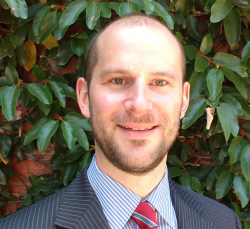 Latest posts by Leith van Onselen
(see all)