Chinese growth numbers for May were out over the weekend and, boy, is the Communist Party flogging a dead horse. Retail sales rebounded to 8.6% but fixed asset investment fell to 5.6% and industrial production hit a record low 5%: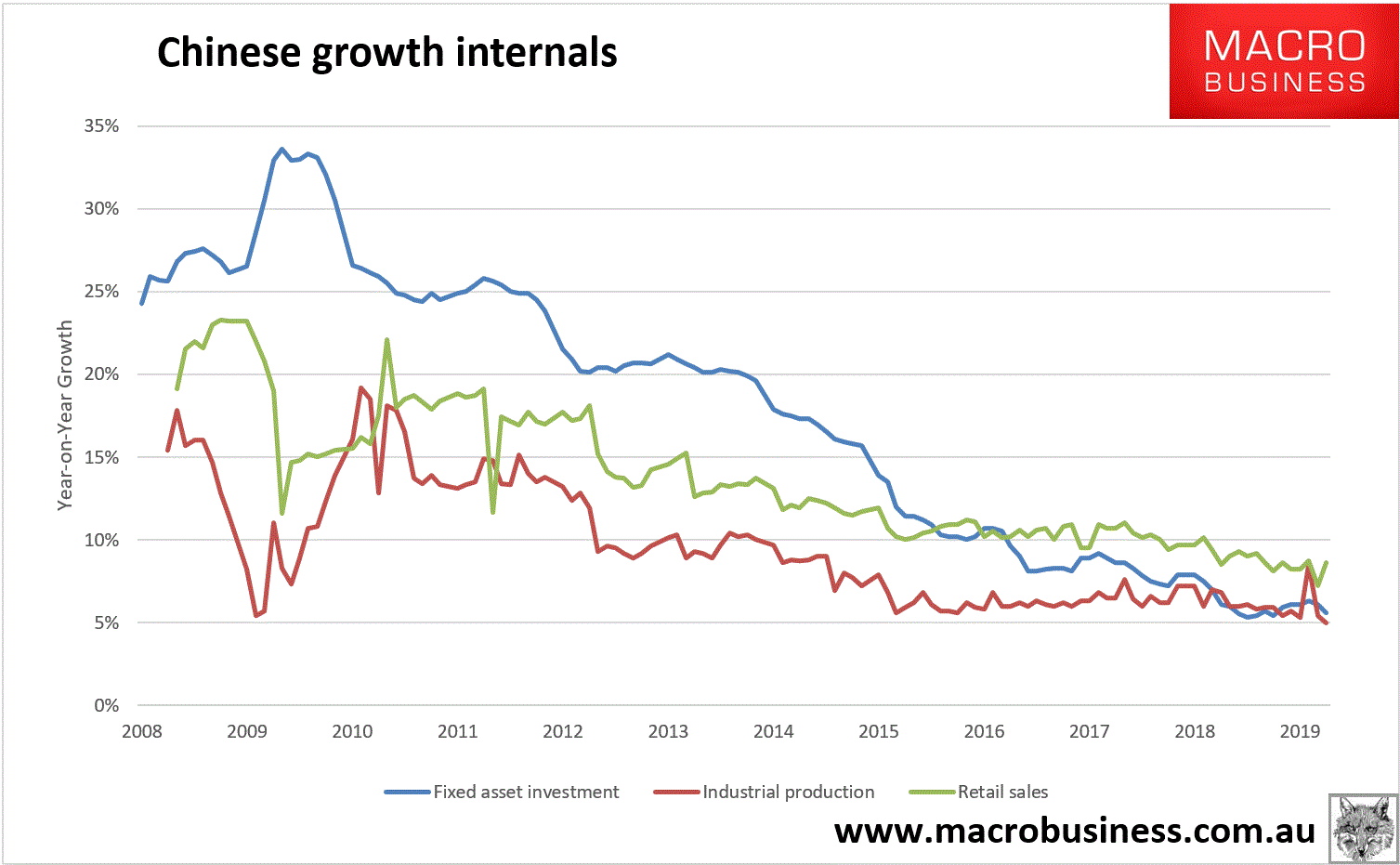 But it is under the bonnet where things really start to unravel. Fixed asset investment is property first, second and third: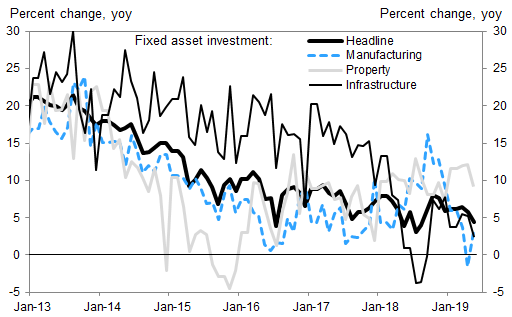 Yet real estate sales year to date are falling again at-1.6%: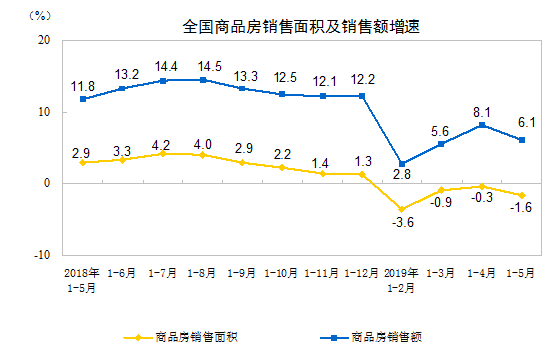 And the other leading indicator for real estate development, land sales, remains cratered at -33.2%.
But, somehow, the construction beast is being force fed. Starts continued the uber-boom, up 10.5% year to date: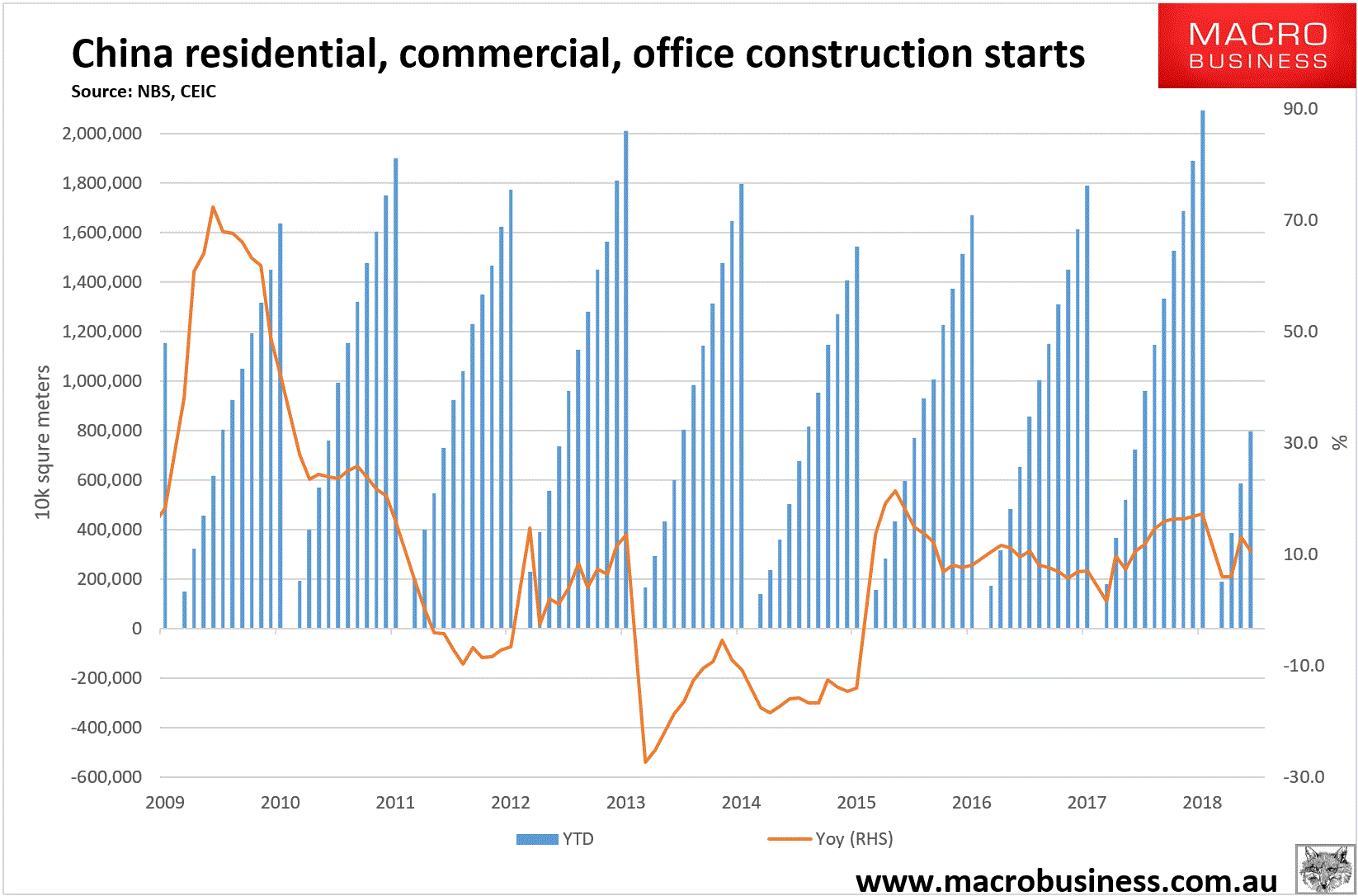 Easily running at record highs YTD: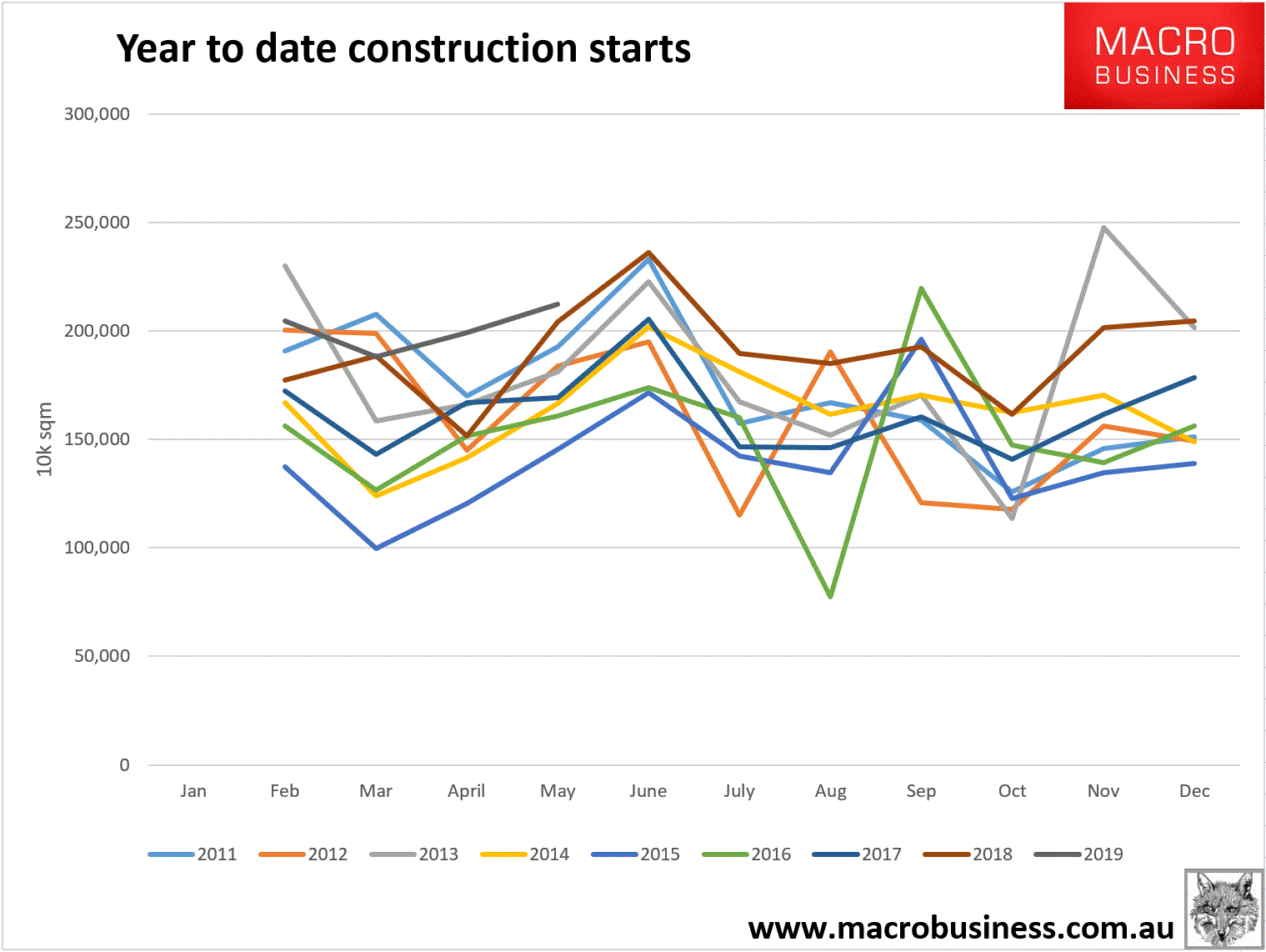 Total floor space under construction is still at 8.8% YTD: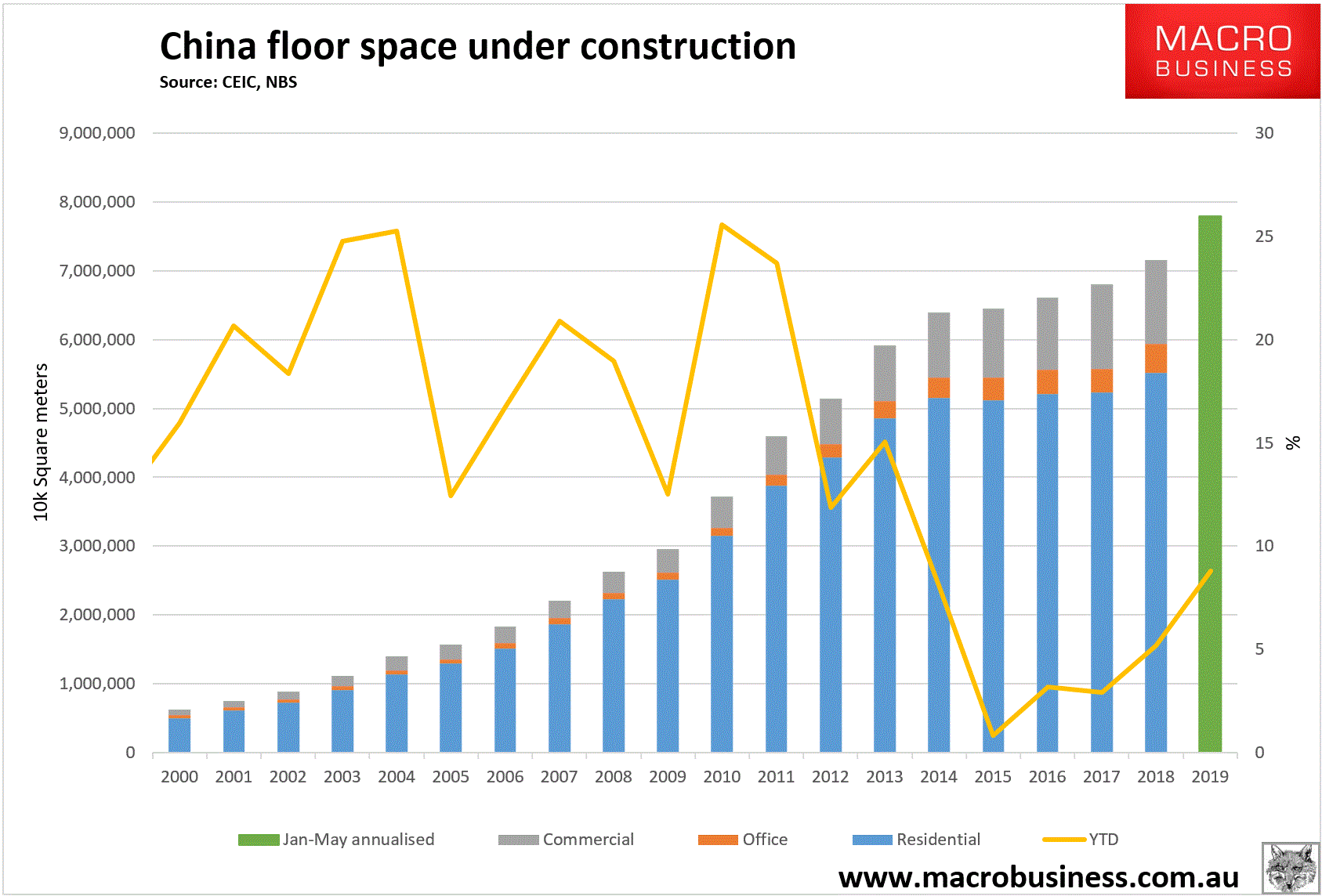 So the realty machine is running on despite developer reticence. One wonders if they are under orders to build at pain of death.
Whatever the drivers, the result for construction inputs like steel is crazy town. Steel output hit 89.9mt: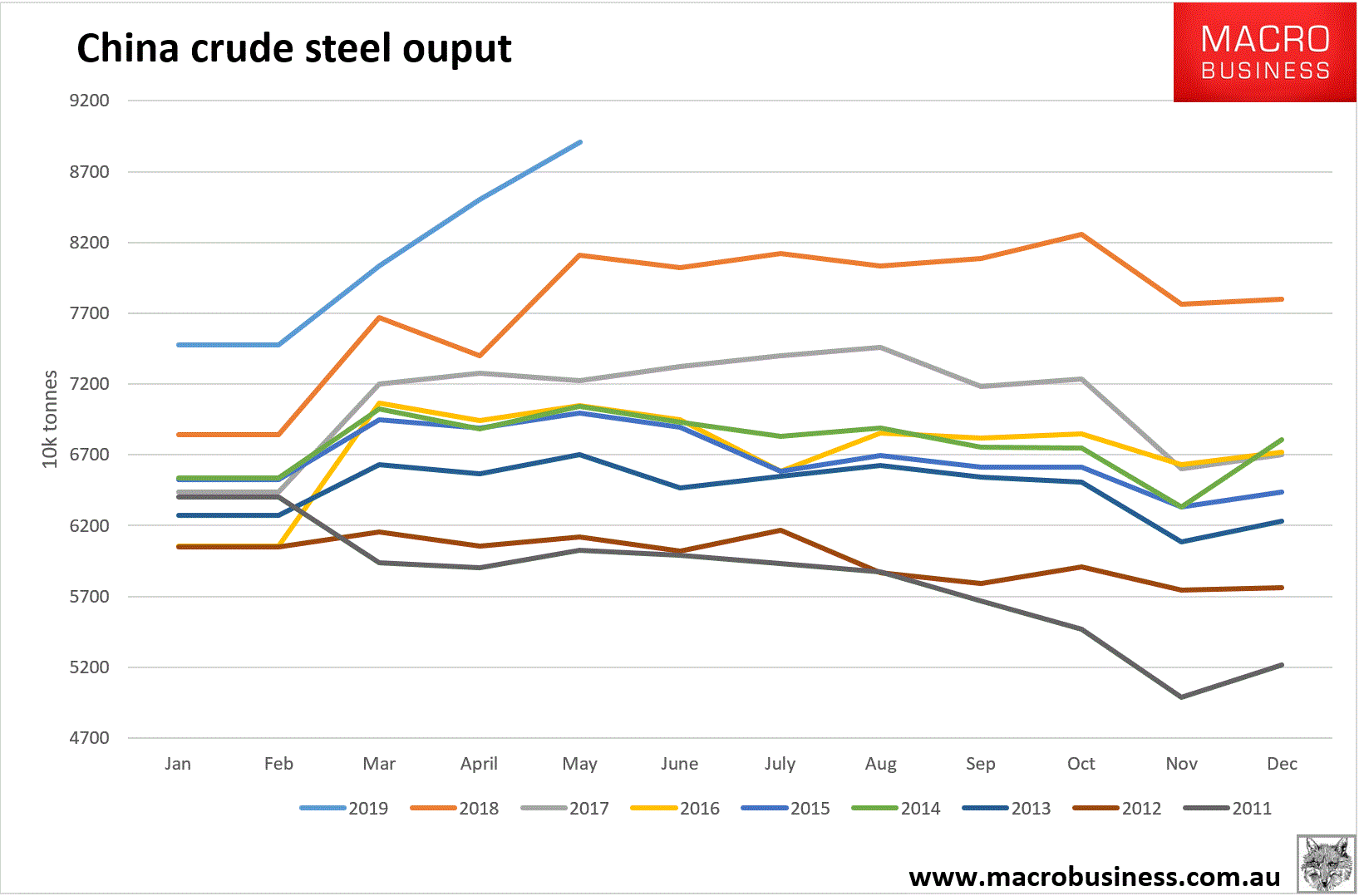 Concrete remains more subdued but also bounced solidly: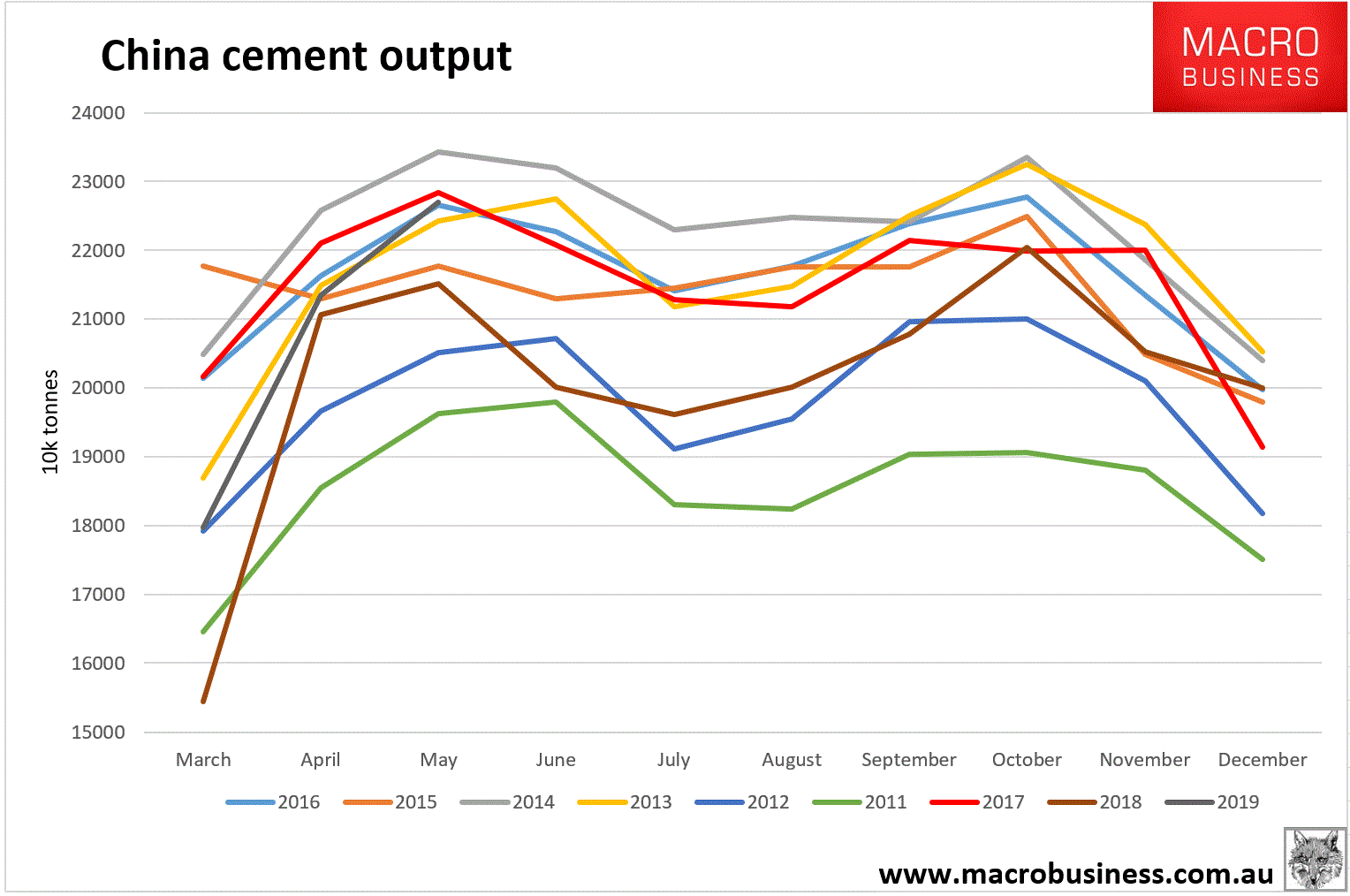 In short, the CPC has the construction foot planted pedal to the metal to offset trade war damage to the industrial economy and it is barely enough.
The gaping maw of the middle income trap yawns ever wider.