Via Caixin:
The Caixin China Composite PMI™ data (which covers both manufacturing and services) showed that business activity in China rose for the thirty-ninth month running in May. The rate of expansion was moderate overall, as signalled by the Composite Output Index edging down from 52.7 in April to a three-month low of 51.5.

The lower headline index reading was partly driven by a softer increase in service sector activity. The seasonally adjusted Chinese Services Business Activity Index fell from April's recent high of 54.5 to a three-month low of 52.7 in May. Nonetheless, the reading was consistent with a strong rise in output overall amid reports of firm client demand. At the same time, manufacturing output was broadly stable, following a three-month sequence of expansion.

Total new business received by services companies also rose at a softer, but still solid, rate during May. According to panellists, new product launches and promotional activities supported a further increase in sales. Factory orders meanwhile rose at a slightly faster, albeit still marginal, pace. At the composite level, new orders expanded at a moderate rate that was the least marked for three months.

New orders received from abroad rose slightly across both the manufacturing and service sectors in China during May. For services companies, this marked a notable slowdown from the sharp rate of growth seen during April. However, this signalled a renewed increase in export sales for manufacturers following a slight reduction in the previous month.

On the employment front, services companies continued to add to their workforce numbers, but manufacturers registered a further decline. Job creation in the service sector was generally linked to rising business activity, though the rate of payroll expansion eased to a marginal pace. Manufacturers meanwhile cut their staffing levels only slightly. Consequently, composite employment fell for the first time in three months, albeit at a fractional rate.

Higher staff numbers and efforts to reduce outstanding business underpinned a further fall in backlogs of work at service providers. That said, the rate of backlog depletion remained marginal overall. At the same time, unfinished workloads at goods producers continued to expand slightly in May. As a result, the level of work-in-hand (but not yet completed) at the composite level remained broadly unchanged.

Services companies registered a solid increase in operating expenses during May, despite the rate of inflation easing since April. According to panel members, greater costs for labour and raw materials pushed up input prices in the latest survey period. Average cost burdens rose only slightly for manufacturing companies. Measured across both sectors, average input prices rose at a modest pace that remained weaker than the historical average.

Efforts to remain competitive and attract new business limited the overall pricing power of Chinese companies during May. Notably, services companies raised their output charges marginally, despite a strong rise in input costs. Factory gate prices were meanwhile unchanged from the previous month, thereby ending a three-month sequence of inflation.

Latest survey data indicated that overall confidence towards the year ahead weakened to the lowest on record, which was primarily driven by weaker sentiment at manufacturers. Furthermore, expectations at goods producers were the least upbeat since the series began in April 2012, while services firms registered the lowest degree of confidence since July 2018. Subdued expectations were often linked to the ongoing China-US trade dispute and relatively subdued global demand conditions.
Australian dollar up!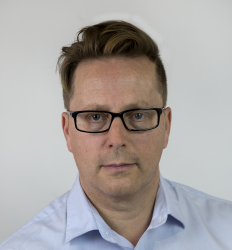 Latest posts by David Llewellyn-Smith
(see all)