Data from the Australian Securities & Investments Commission (ASIC) highlights the impact of the crashing property market on the construction industry. Some 153 building firms across Australia were placed in administration during March, including 64 in New South Wales. From The AFR:
Building industry insolvencies have risen to a four-year high in NSW and are approaching historical highs nationally…

Corporate regulator ASIC figures show NSW building industry failures jumped to 64 in March, the highest level since mid-2015, lifting the national total to 153, close to its highs of recent years…
The situation is only going to get worse. The ABS' Value of Construction Work Done data for the March quarter showed that residential construction activity fell for four consecutive quarters, down 6.1%: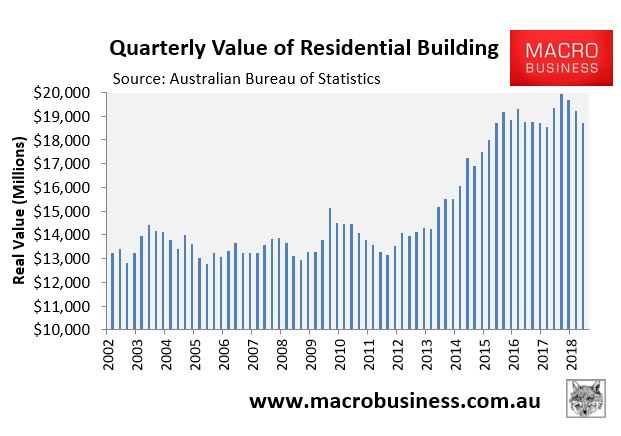 Whereas the ABS' forward looking dwelling approvals data shows that dwelling approvals nationally are down by 27% in trend terms, since initially peaking in March 2015: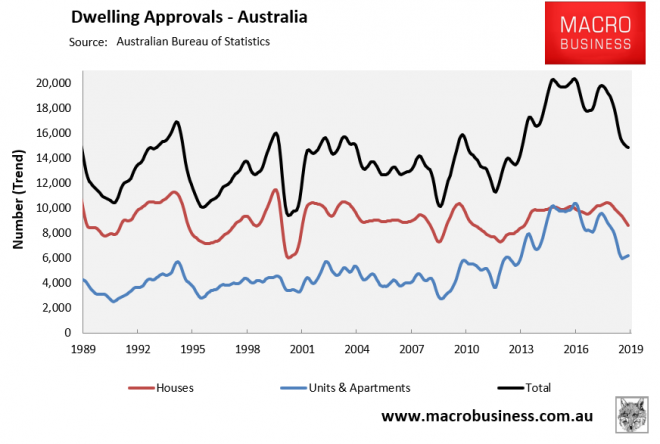 Economist Callam Pickering from jobs site Indeed last week warned that construction job ads have already fallen by 25%, with worse to come.
An this view is supported by UBS, which shows that construction job ads are pointing to heavy job losses: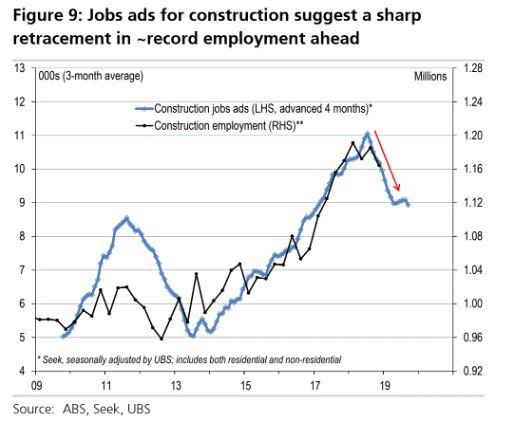 The construction crash is particularly worrying given construction alone makes up more than 9% of total employment across Australia: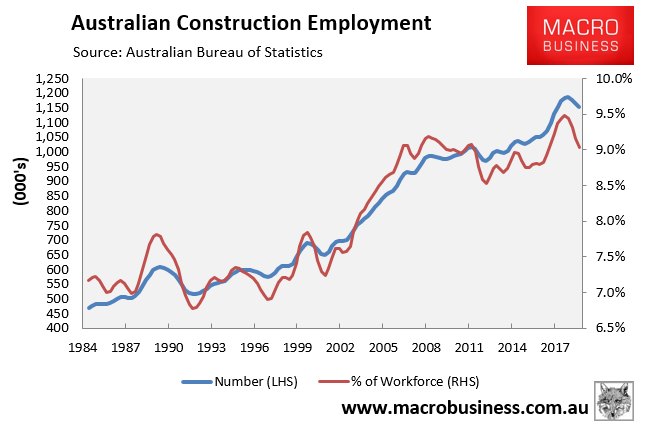 Expect builder insolvencies and unemployment to rise over the next 18 months as the dwelling construction bust gathers steam,