See the latest Australian dollar analysis here:
DXY was up last night as EUR and CNY eased: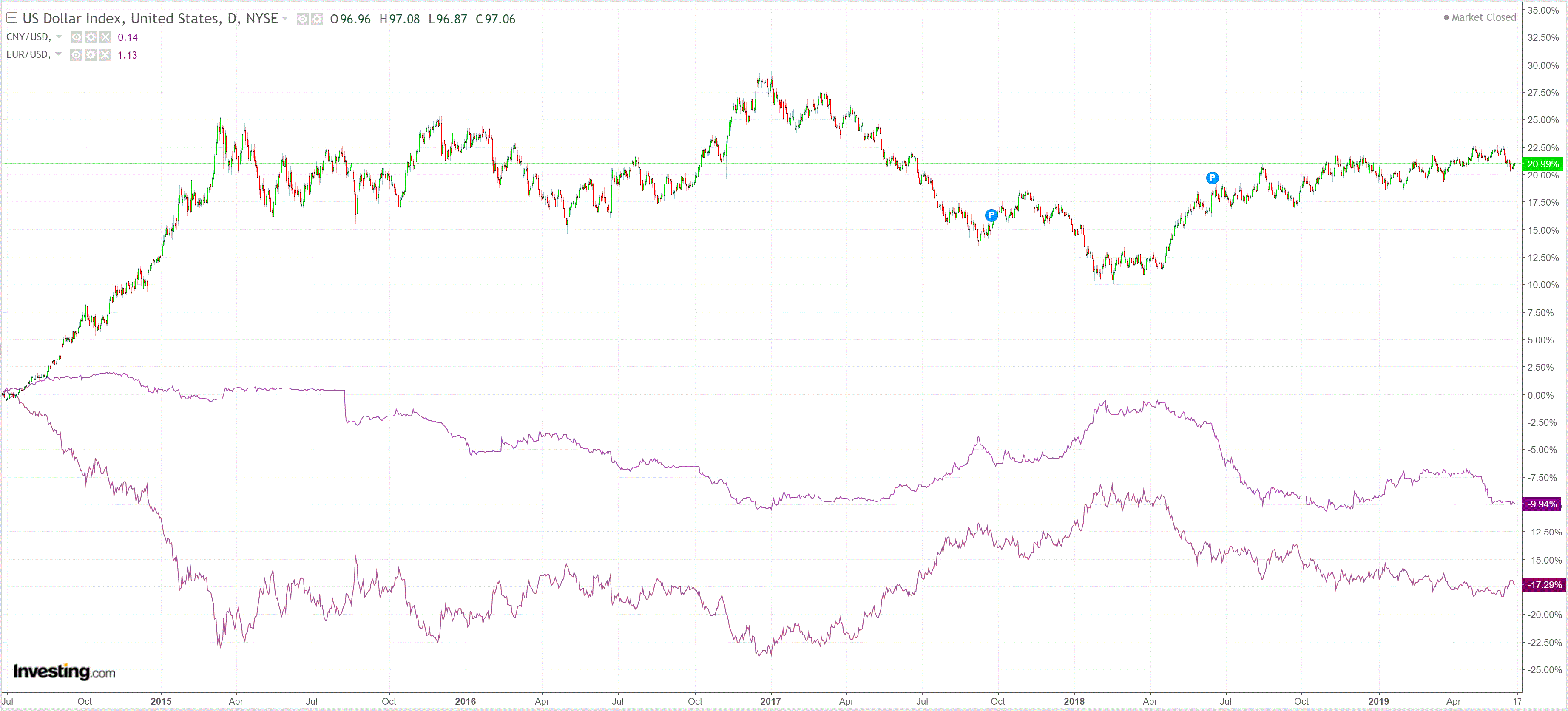 The Australian dollar sold against everything: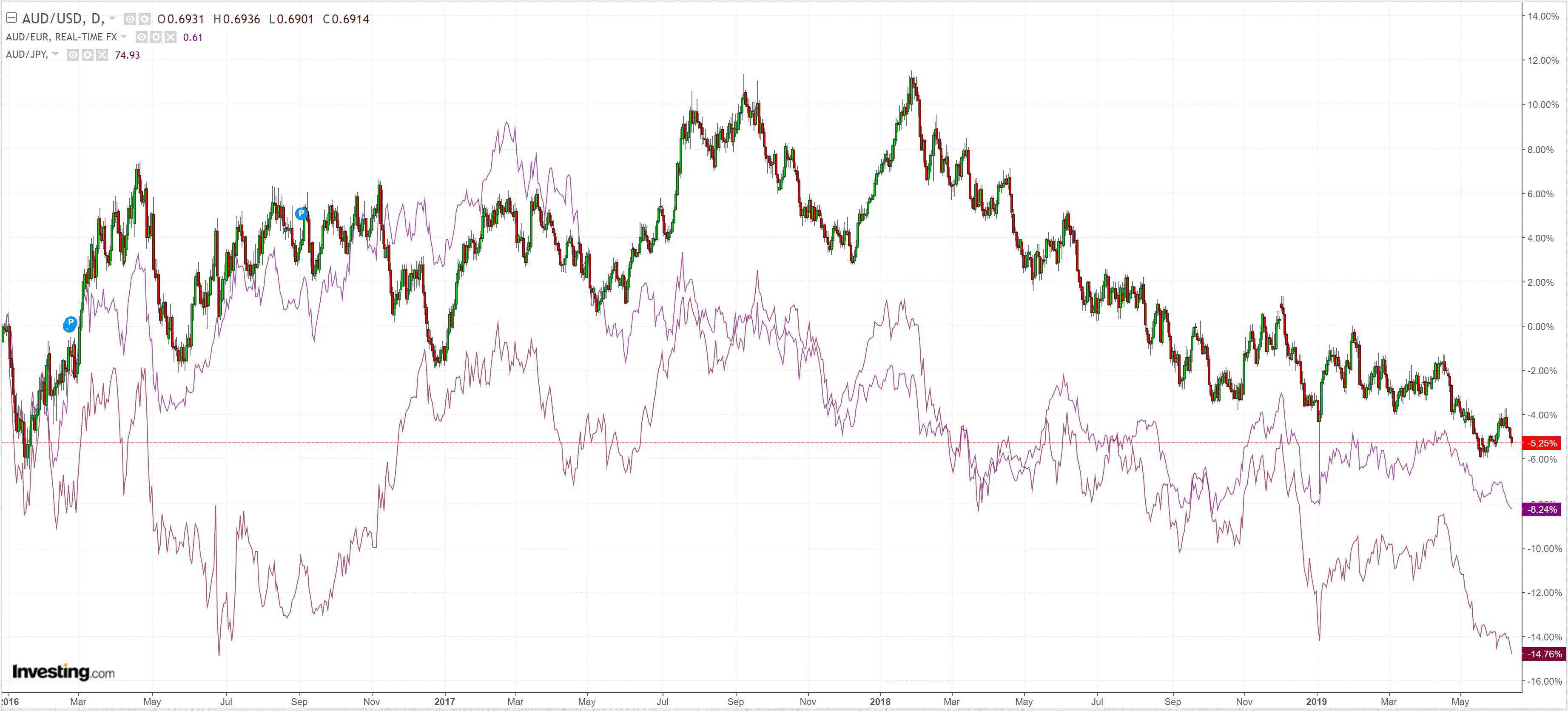 Gold is close to breaking out: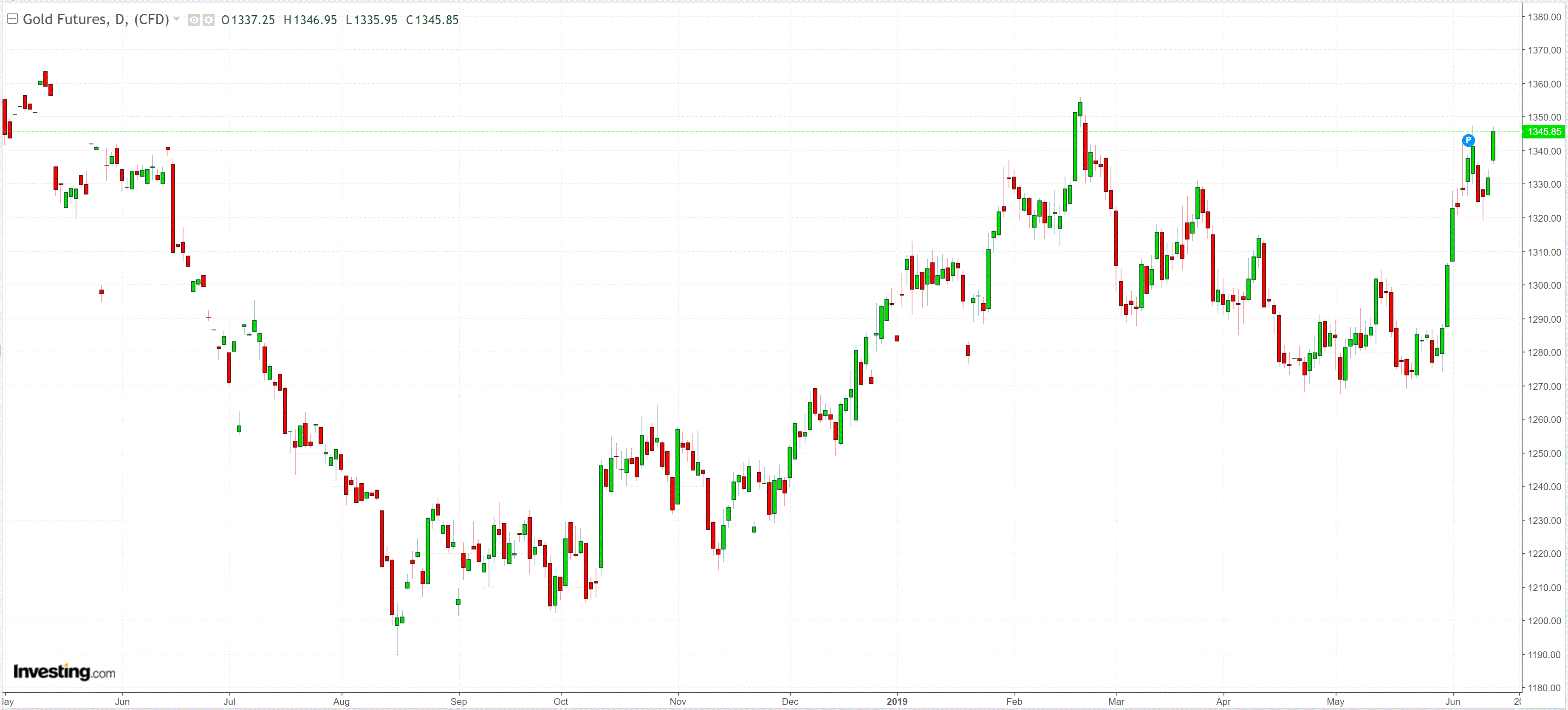 Oil rebounded on the flaming oil tanker in the Middle East: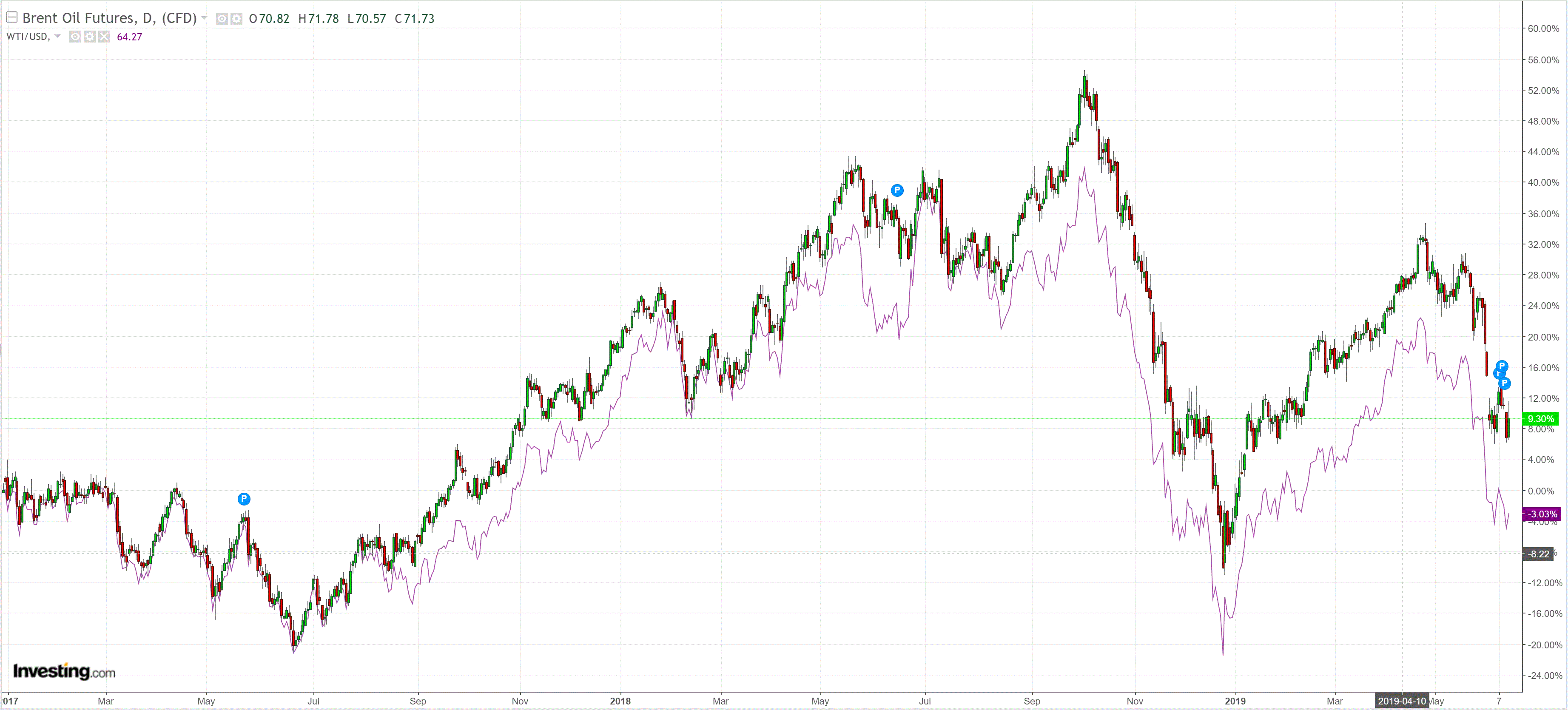 Metals were stable: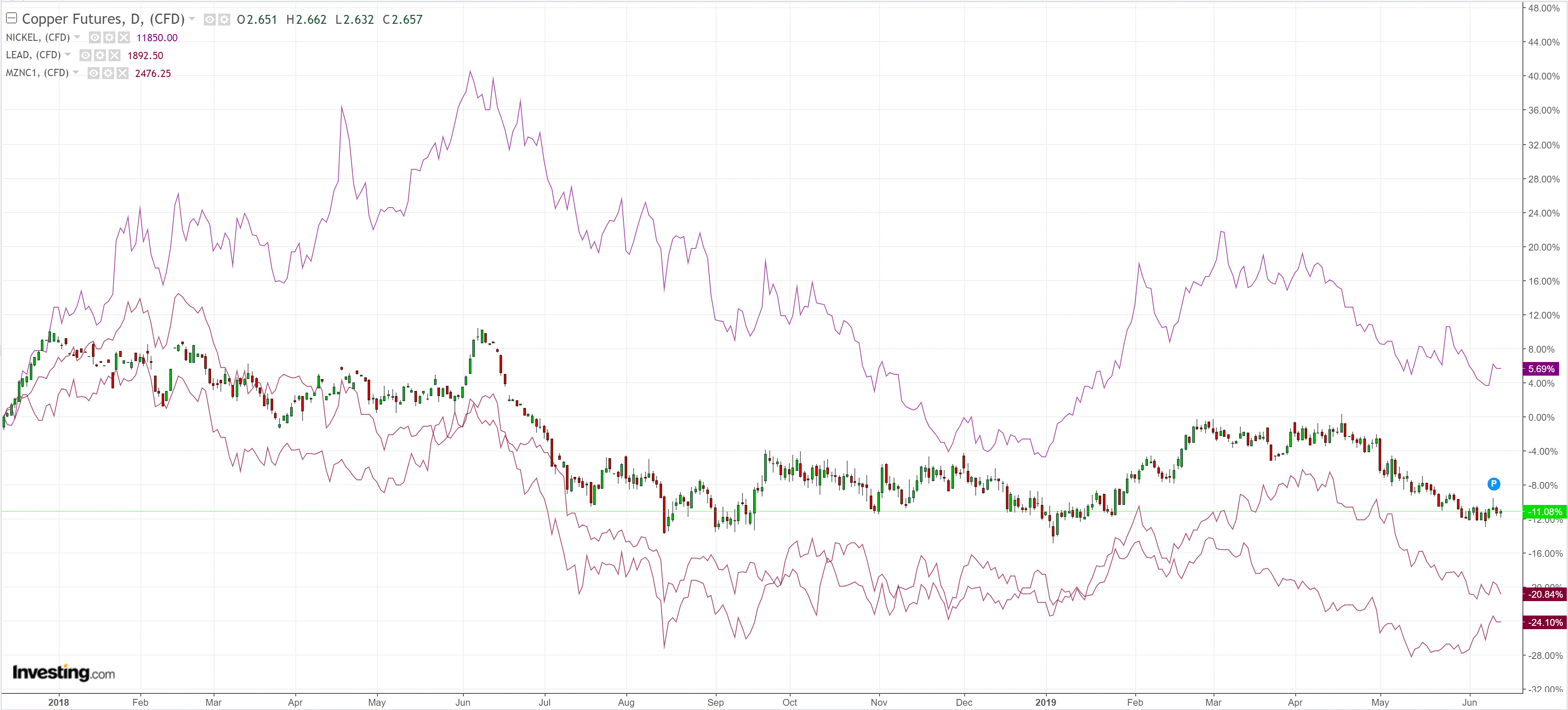 Big miners to the moon: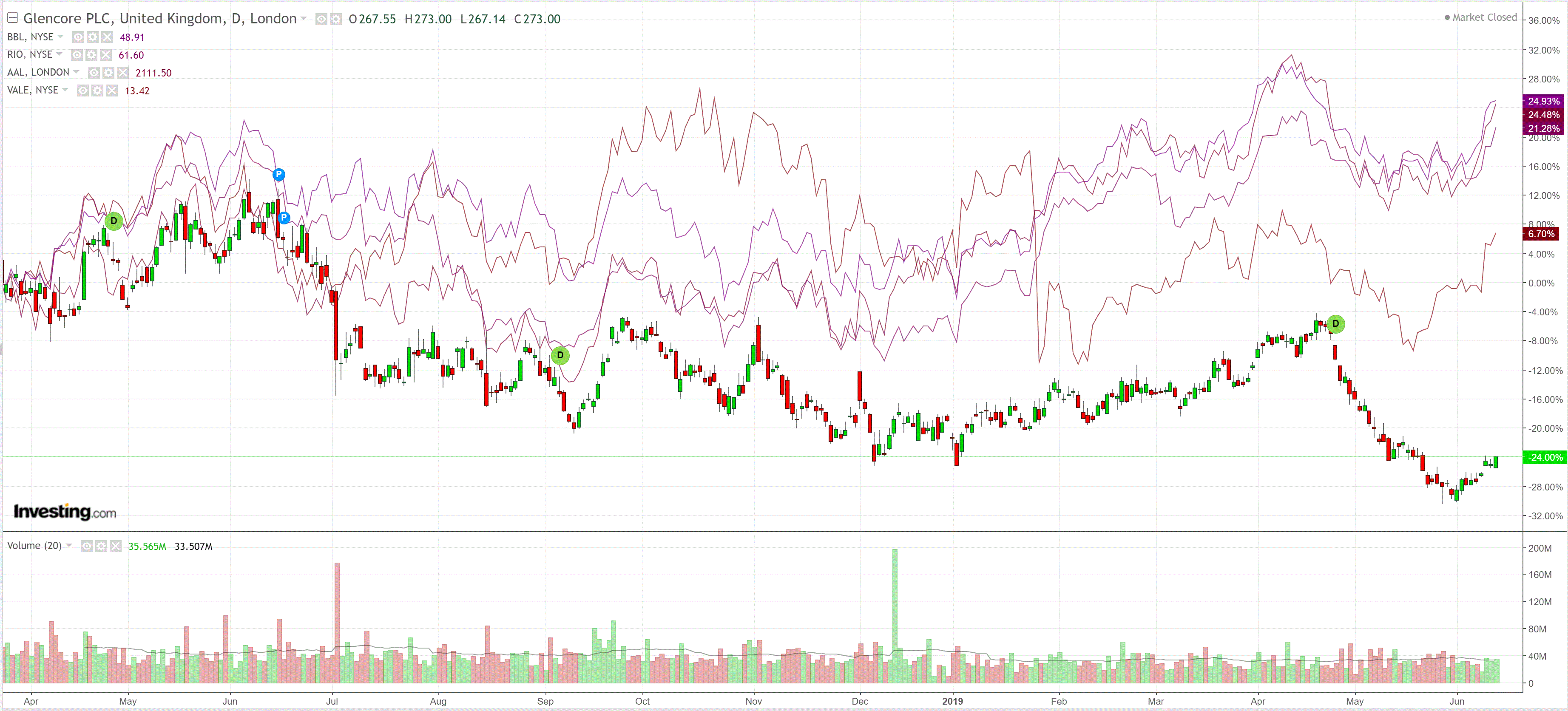 EM stocks fell: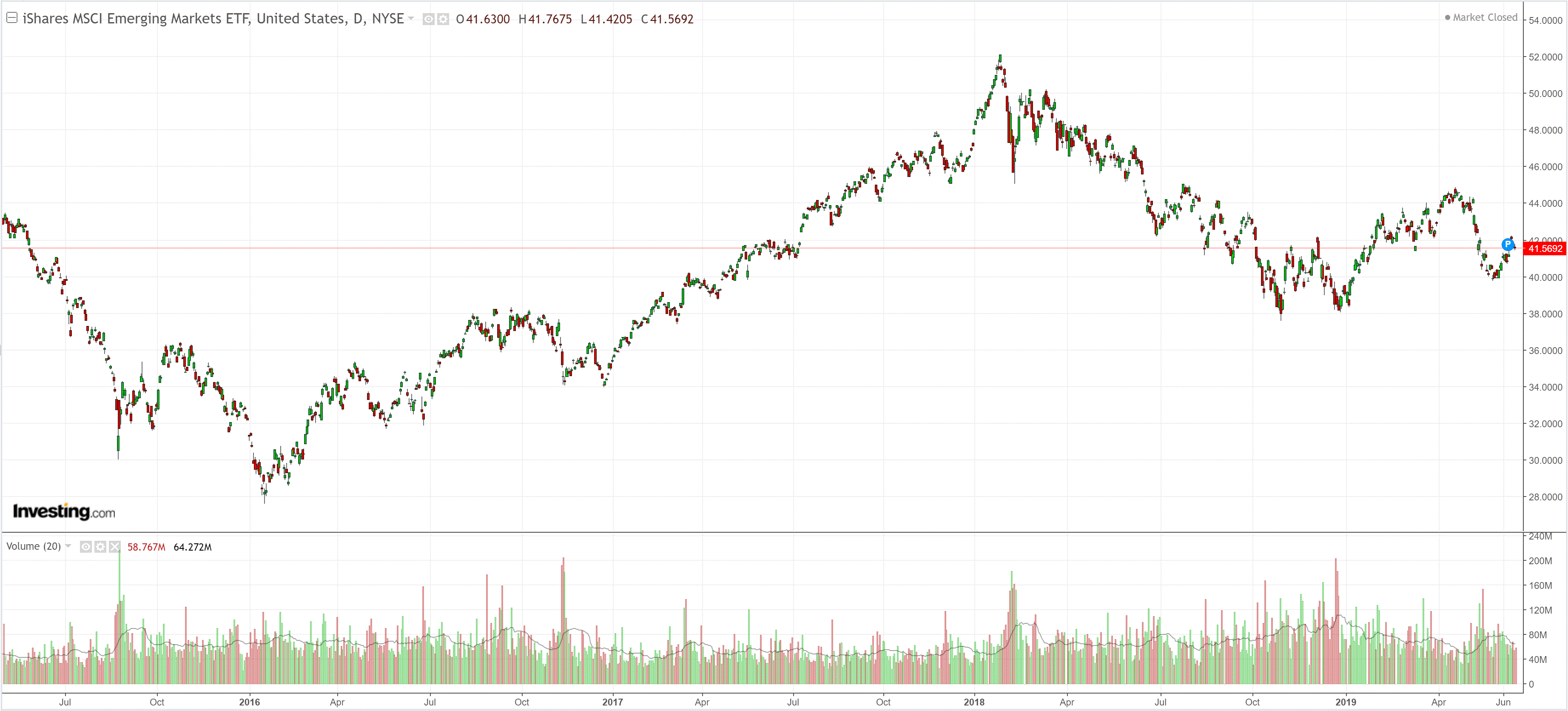 Junk was strong: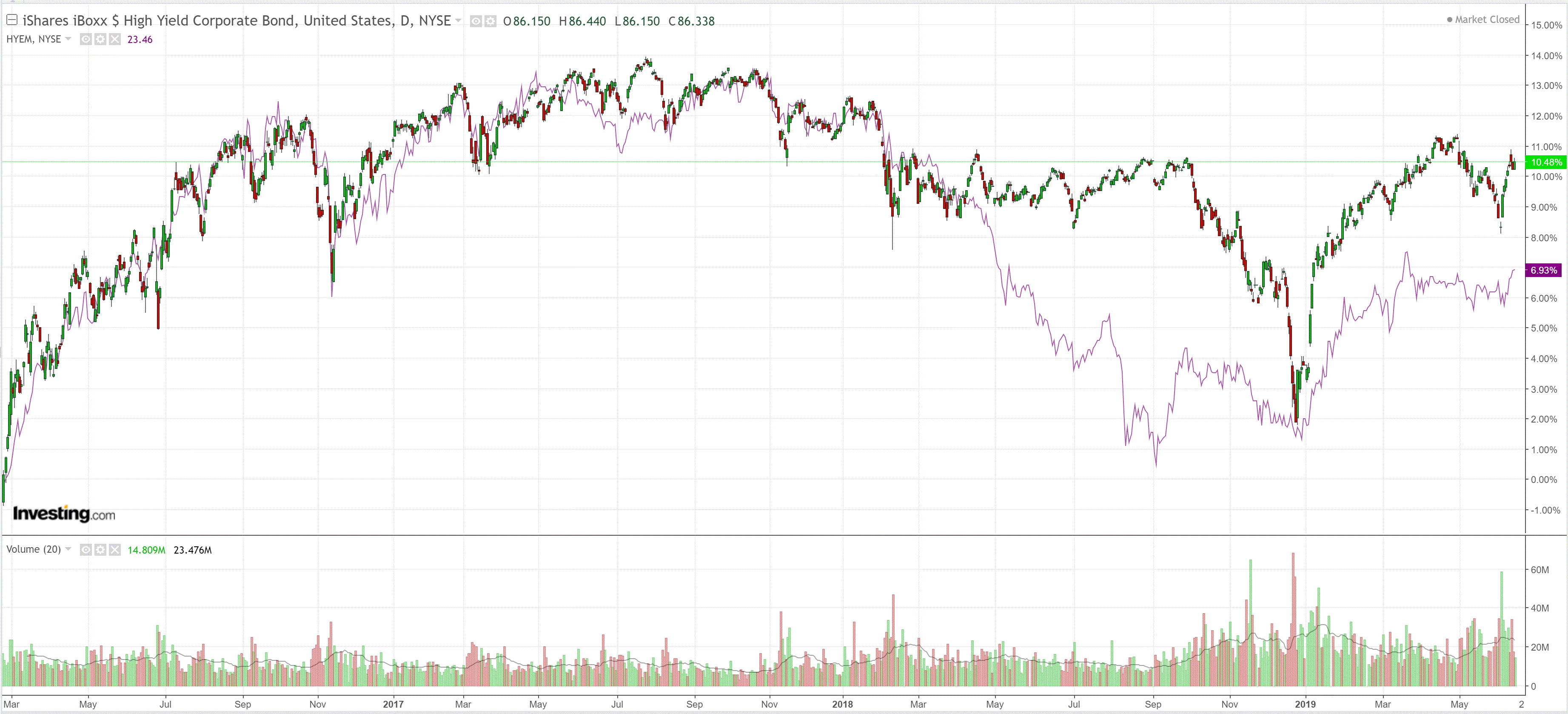 As Treasuries soared: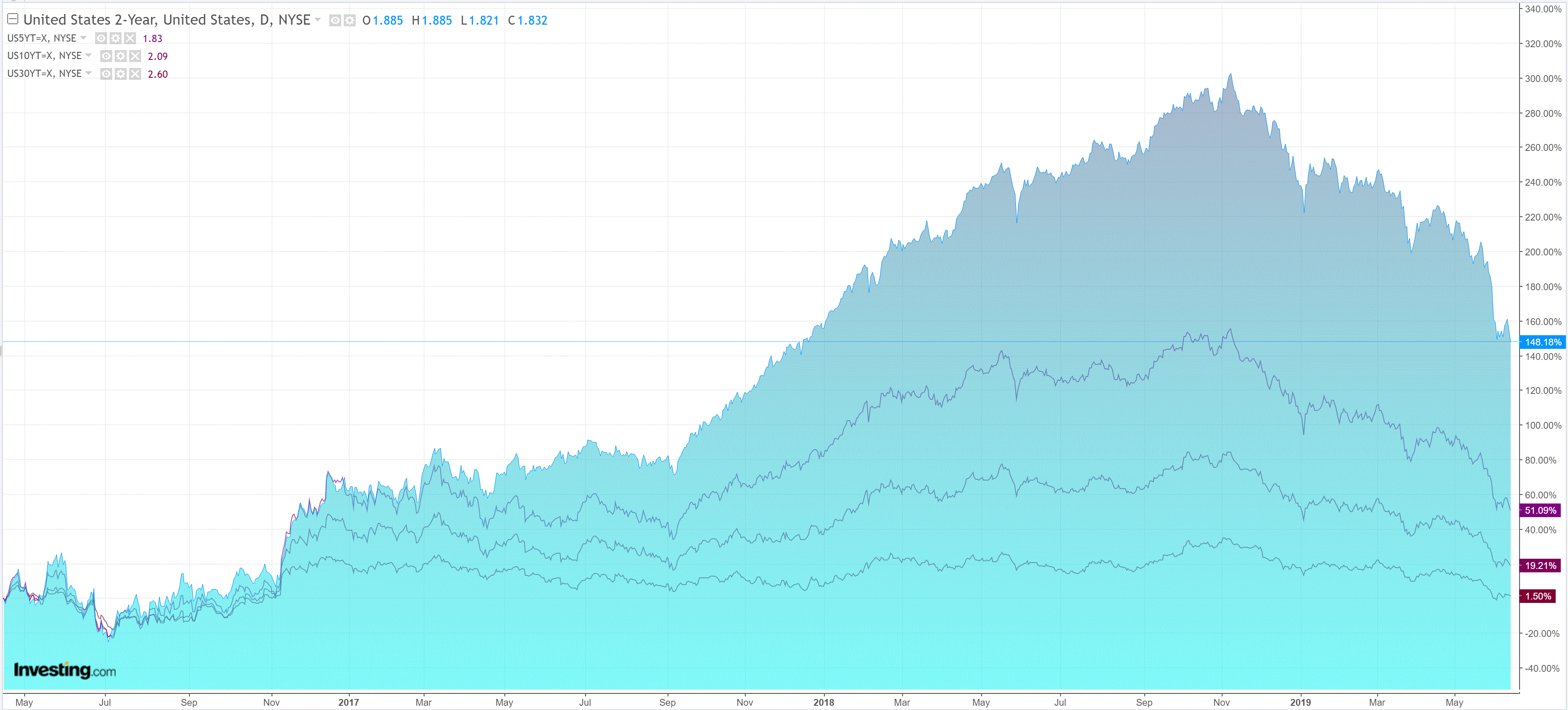 Bunds soared: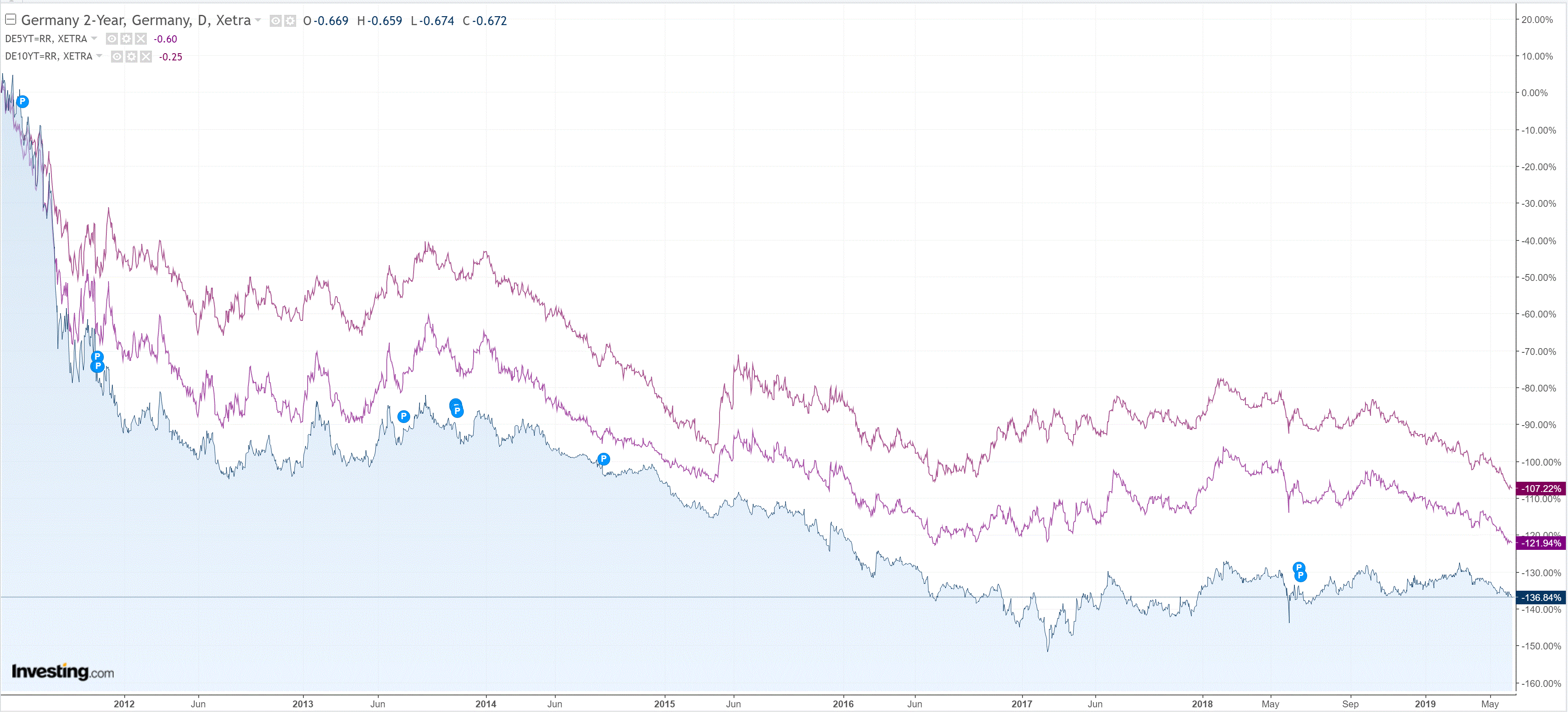 Aussie bonds soared: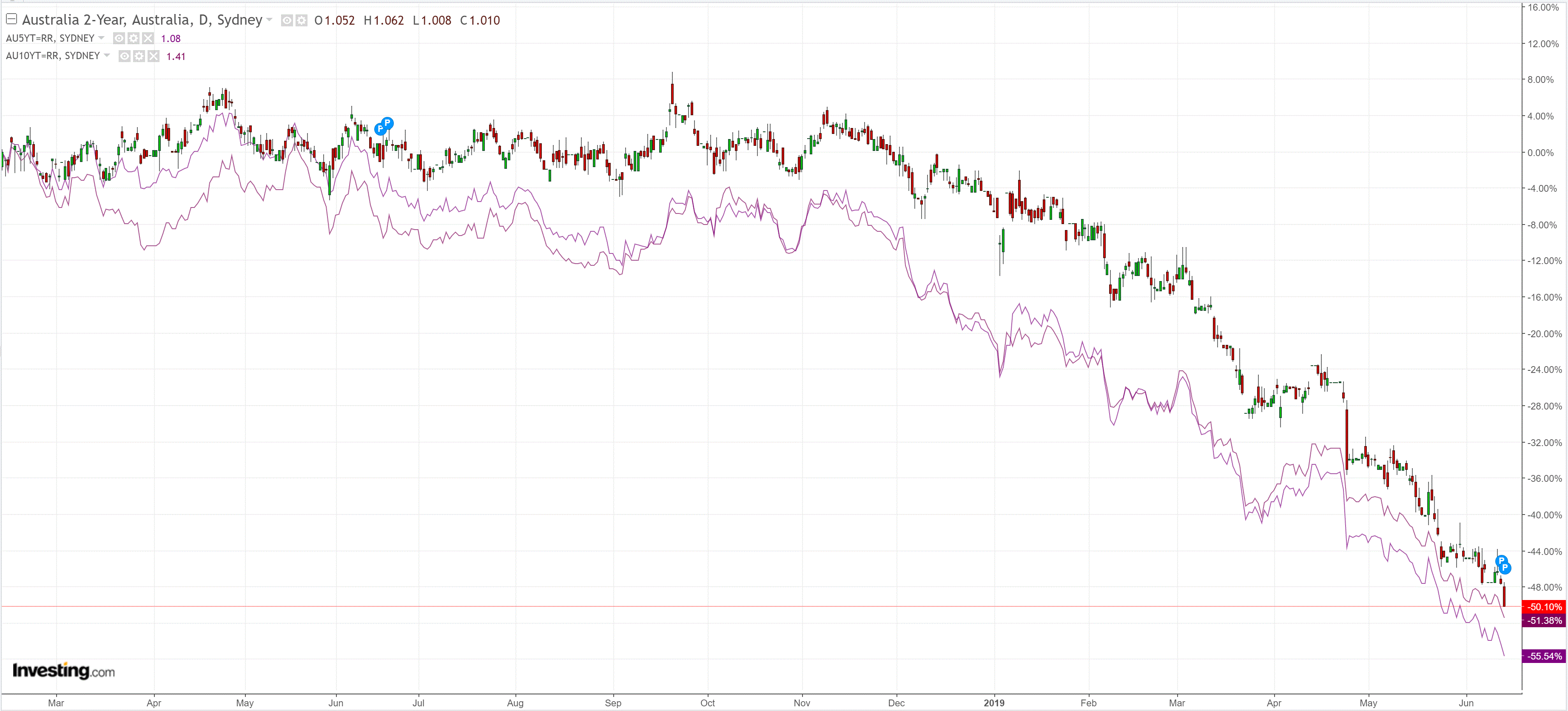 And stocks loved it: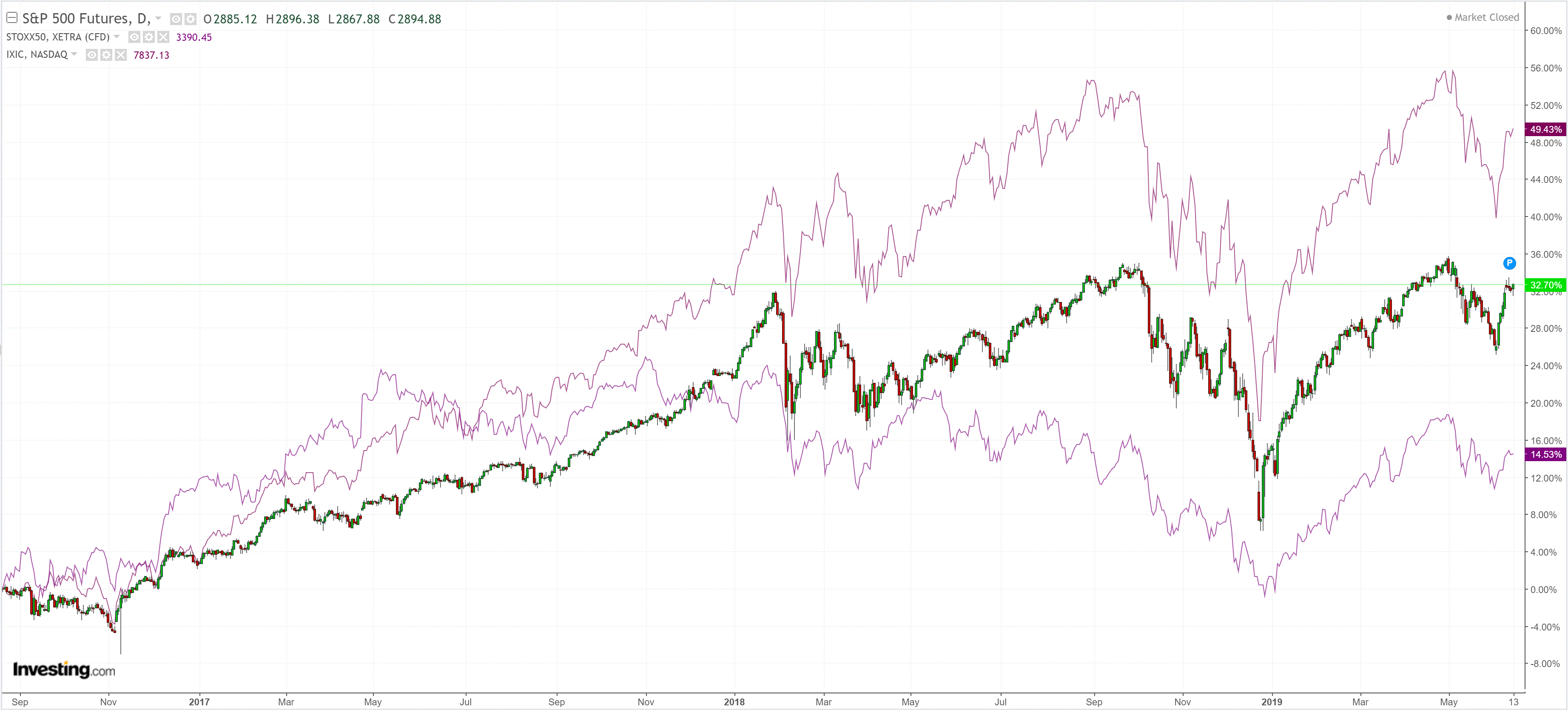 Westpac has the wrap:
Event Wrap

US jobless claims rose by 222k (vs 215k expected) in the latest reporting week, slightly disappointing but still at historically tight levels.

Eurozone May industrial production was broadly in line with expectations and had little market impact. The headline -0.5%m/m contraction was as expected and though there were revisions of -0.1% to April data, this was offset by the Work Day Adjusted level coming in at -0.4%m/m against an estimated -0.6%m/m.

The initial UK Conservative leadership ballot amongst sitting MPs, and so selection of a new PM, has reduced the contenders to seven. Boris Johnson is well ahead of the field with votes from 114 MPs (Hunt 43, Gove, 37, Raab 27, Javid 23, Hancock 20, Stewart 19). The next elimination ballot (need at least 10% of voting MP's to avoid being eliminated) will take place on Tuesday, followed by further eliminating ballots on Wednesday and Thursday until only two candidates remain. They will then be voted upon by the broader Conservative Party over the coming month.

Event Outlook

NZ: Manufacturing PMI surprisingly rose in April, remaining in expansionary territory.

China: May NBS monthly data release will provide an update on retail sales, fixed asset investment and industrial production.

US: May retail sales are expected to rise 0.6% following a 0.2% decline in Apr on the back of a jump in Mar. Core group sales are seen to rise 0.4% after a flat read in Apr.
Slowing US data now has markets pricing an 85% chance of July Fed rate cut: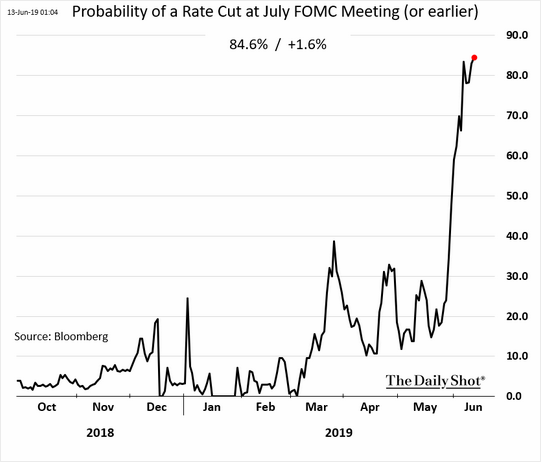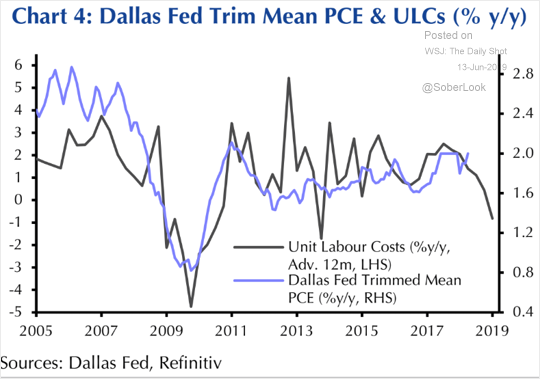 August seems more likely to me. The Feb not set it up enough yet.
Fed cuts was the main reason I saw a short time bounce for the AUD. But what has happened this week instead is that the RBA has passed its "whatever it takes" moment. Via the AFR:
Aberdeen Standard Investments chief economist Jeremy Lawson said he had thought for a while that the Australian central bank was lagging behind the curve on monetary policy, only taking action to cut rates in June after inflation data disappointed.

That rate cut is only a first step from the Reserve Bank, in Mr Lawson's view. "The Reserve Bank needs to be more aggressive," the economist said. The central bank needs to say that they are "doing whatever it takes to generate inflation," he added.

…"I would be talking openly about other options," he said. "It's time for Australia to have a proper conversation about quantitative easing."
They are bit too dumb for that, as Richard Holden pointed out yesterday:
If you weren't paying close attention you would have missed it. On Wednesday evening, delivering the University of Melbourne's annual Freebairn Lecture, RBA assistant governor Luci Ellis offered – blurted out might be a more accurate characterisation – a significant update about the bank's thinking on the economy.

…By all means the RBA should make the monetary-policy sausage in private. But if it suddenly realises, however belatedly, that there has been a major shift in the workings of the Australian economy, then let us know.

And don't bury it in a speech whose main point seemed to be the distinction between "observable", "measurable", "inferable" and "impossible" that was reminiscent of Donald Rumsfeld's infamous "known unknowns" and "unknown unknowns" taxonomy.
This is what he is taking about: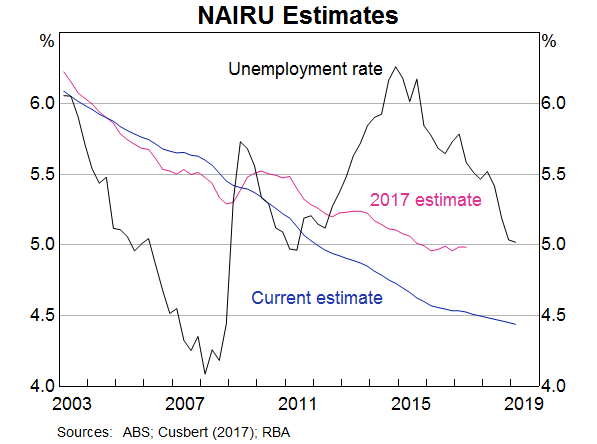 The RBA shredded its NAIRU, the point at which full employment generates inflation. As UBS noted, this leaves it miles behind the curve versus everybody else: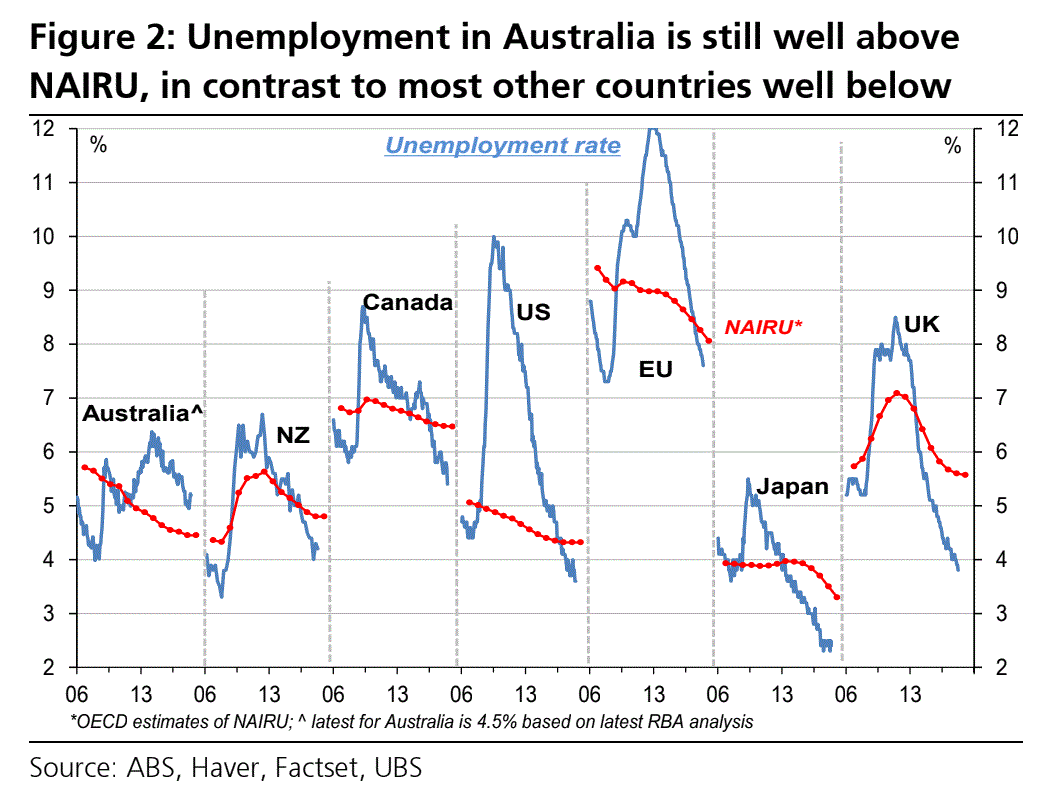 So, the RBA is setting up for four rates cuts, which are not yet priced, and will offset any imminent Fed easing for the currency.
The short term outlook for the AUD is now clouded by which central bank proves to be more aggressive. Longer term is unchanged for the AUD: down, down, down.
Latest posts by David Llewellyn-Smith (see all)