See the latest Australian dollar analysis here:
Aussie GDP was terrible today with absolutely nothing growing beyond a few bureaucrats, via Westpac:
Key surprises were: (1) consumer spending disappointed, 0.3% vs a f/c 0.4%; (2) ownership transfer costs (relating to real estate turnover) fell very sharply, -13%; and (3) inventories were a negative, -0.1ppt vs a f/c flat ~ suggesting a larger drag from 'other' inventories.

Domestic demand grew by only 0.1% vs a f/c 0.3%. Private demand contracted in the quarter, -0.2% and contracted over the past 3 quarters, -0.3%.
For all intents and purposes we were in recession in Q1. The RBA's outlook for 2019 growth is 2.75% yet it has only printed 0.4% in Q1 and Q2 will also be weak. It is going to have to cut the outlook materially and three rate cuts this year are now likely. With more next. Domestic demand is rooted.
Yet the Australian dollar rose on the result despite being worse than feared.
As noted over the past few days, the AUD calculus has swung wildly as trade war blow back crashed US bond yields, pricing is multiple Fed rate cuts. For now that is all that matters to markets: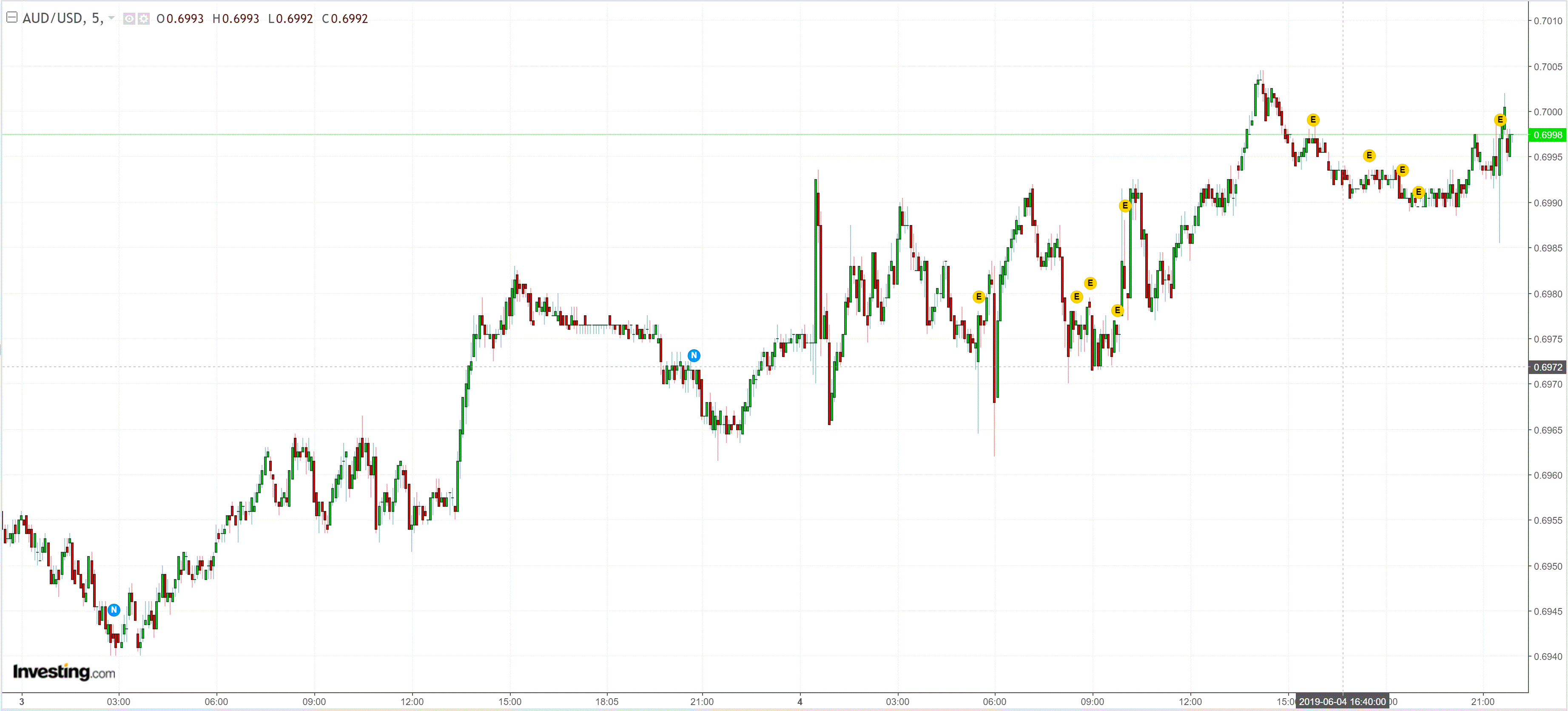 XJO is up today but I fear for it in this environment. A rising AUD as risk stumbles on the trade war is a recipe for pain in stocks: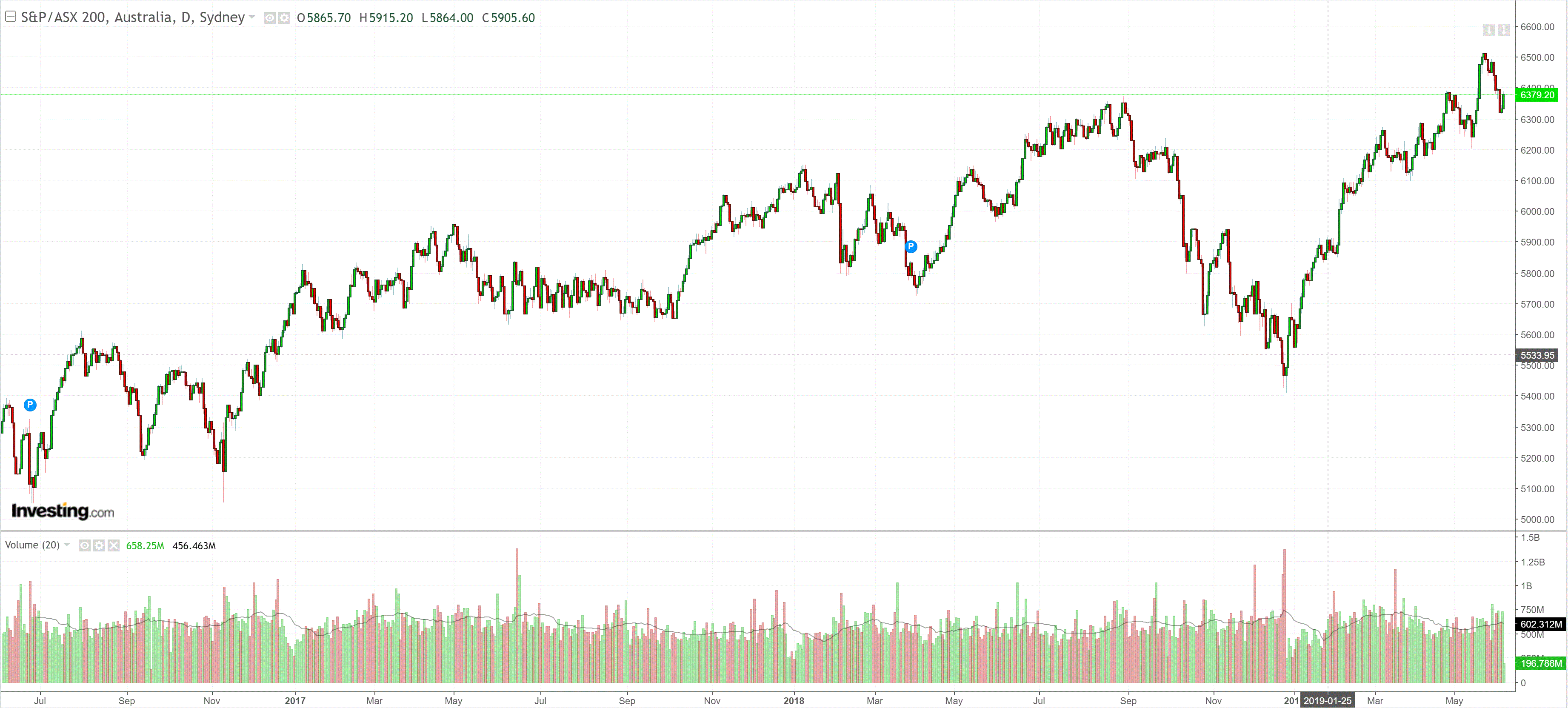 Bonds are still bid with further to go after today's GDPoop: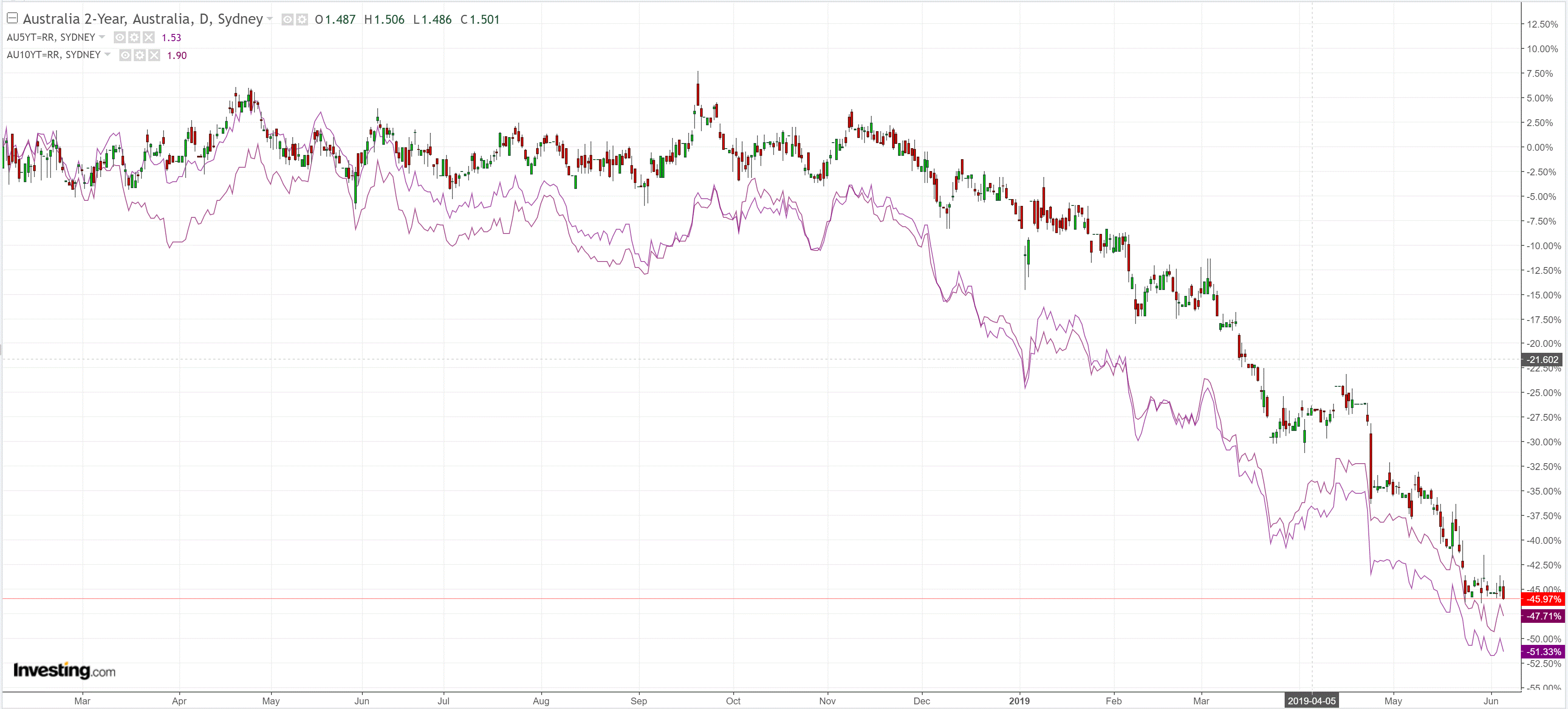 Dalian is up a little with markets: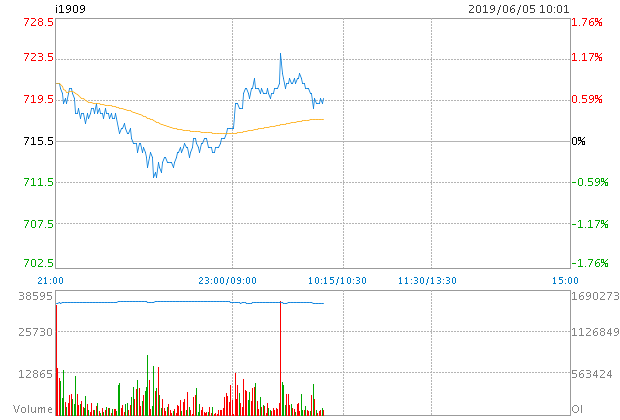 Big Iron is up more: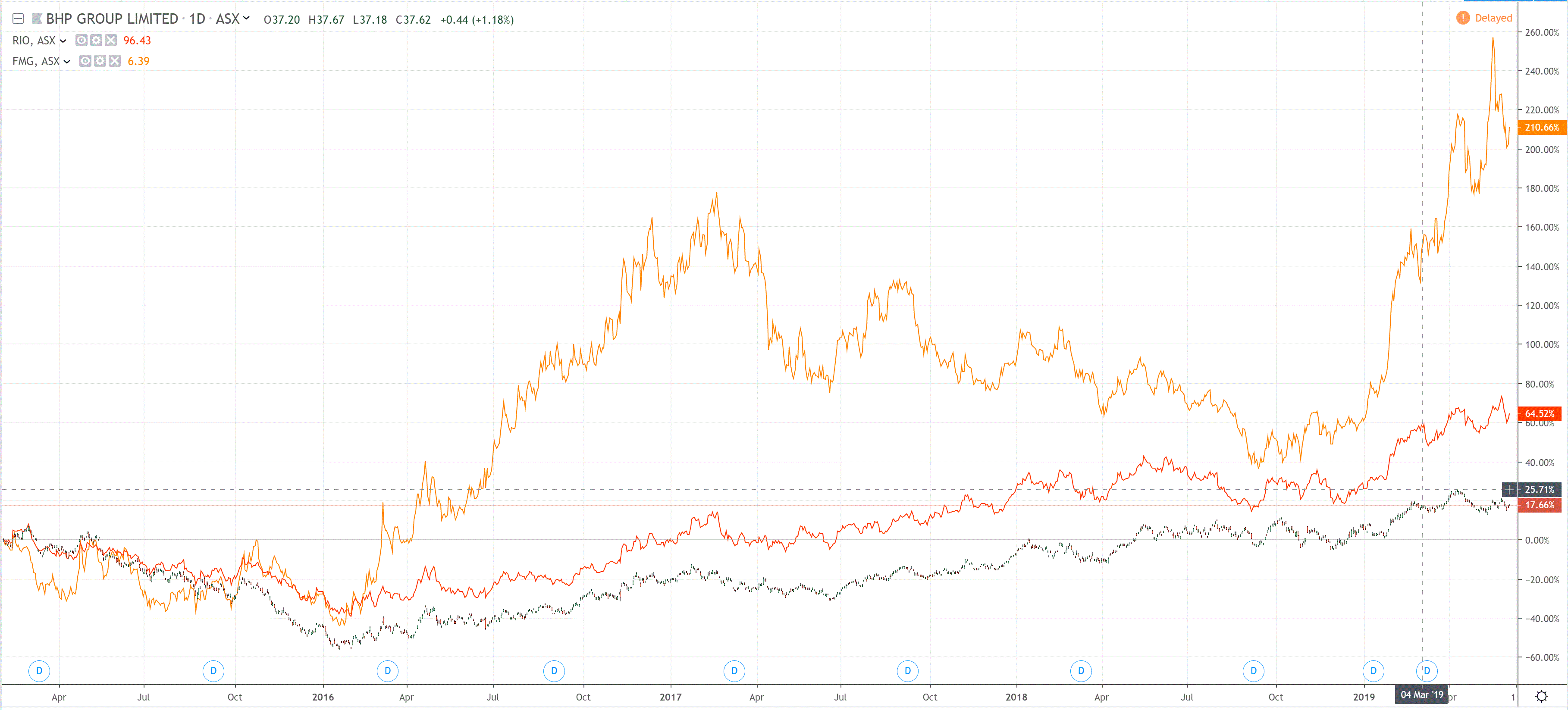 Big Gas too: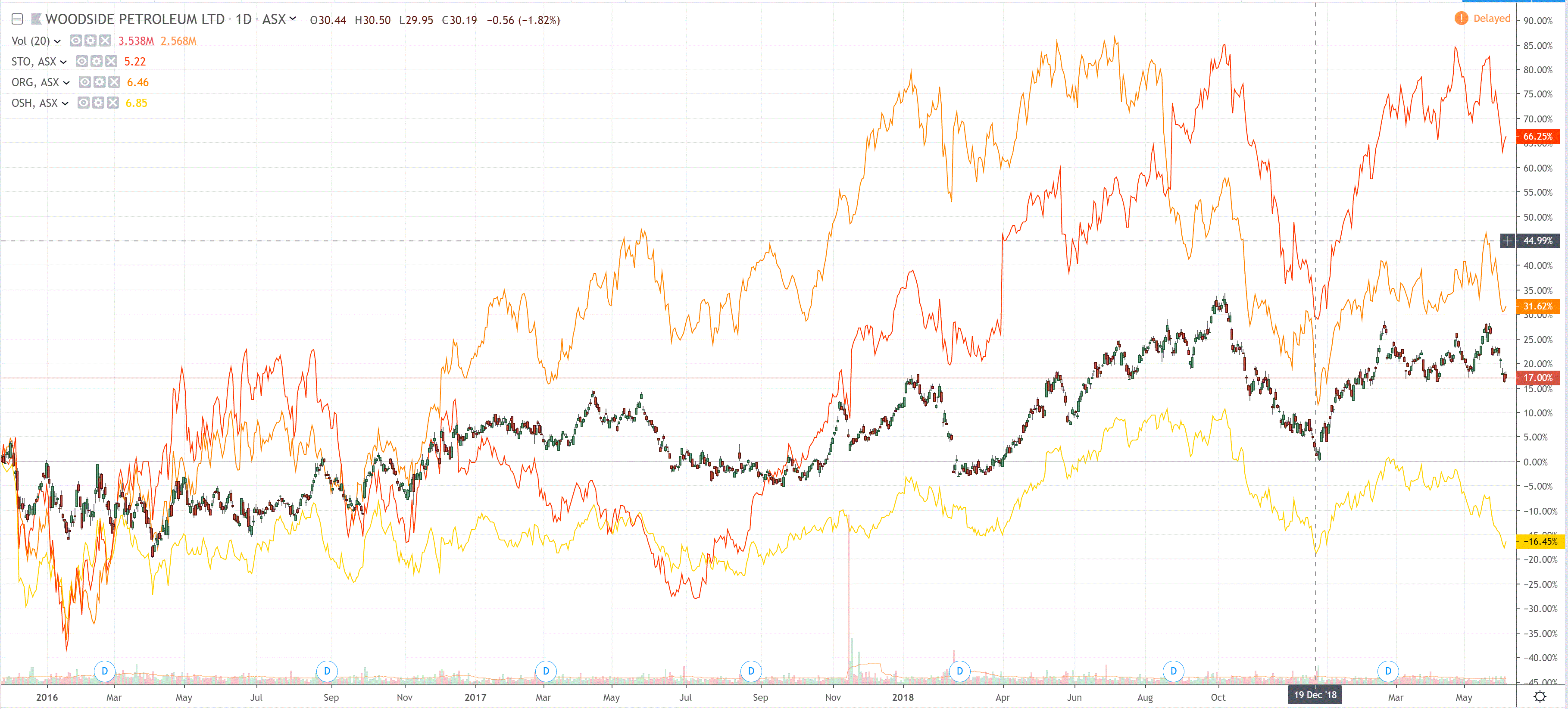 Big Gold is struggling with the AUD: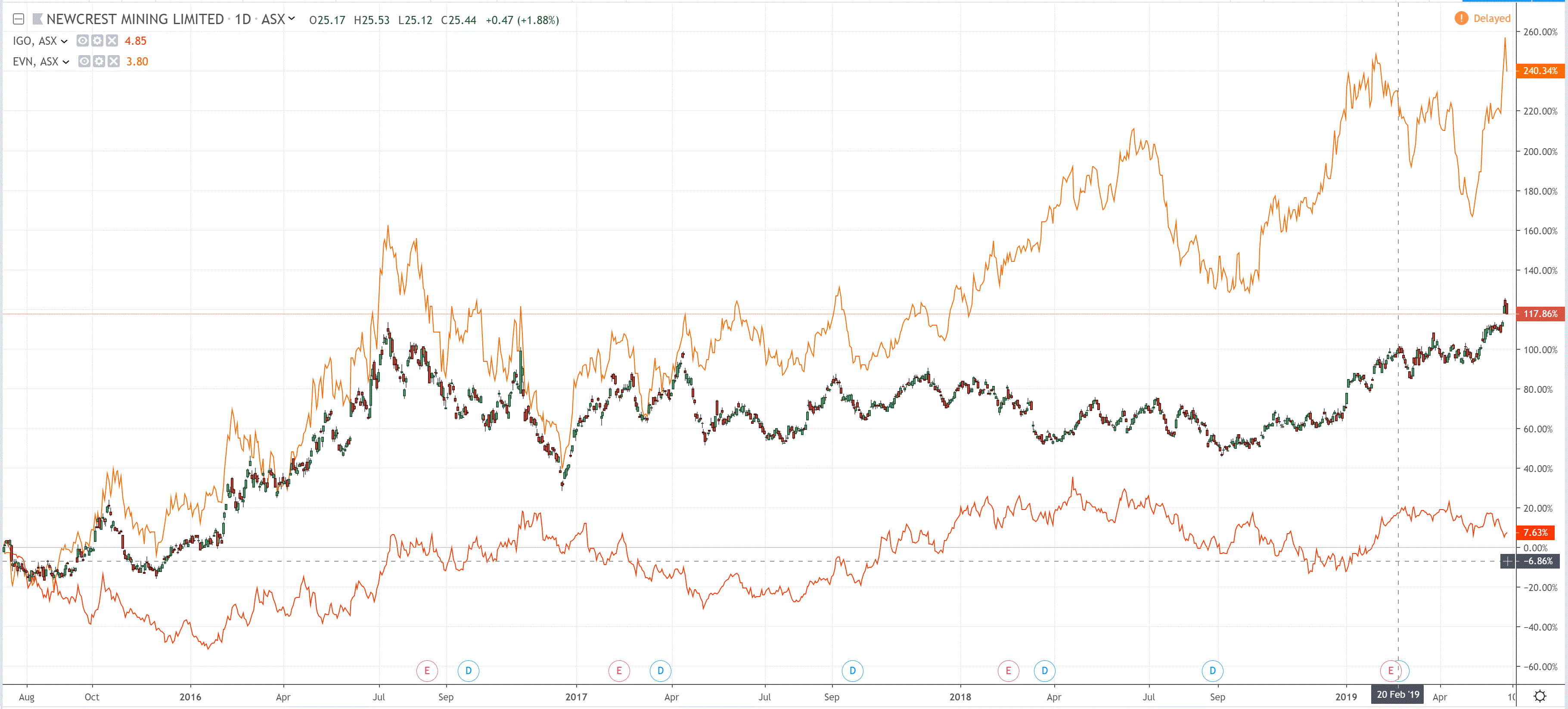 Big Banks are flush with the dash for trash: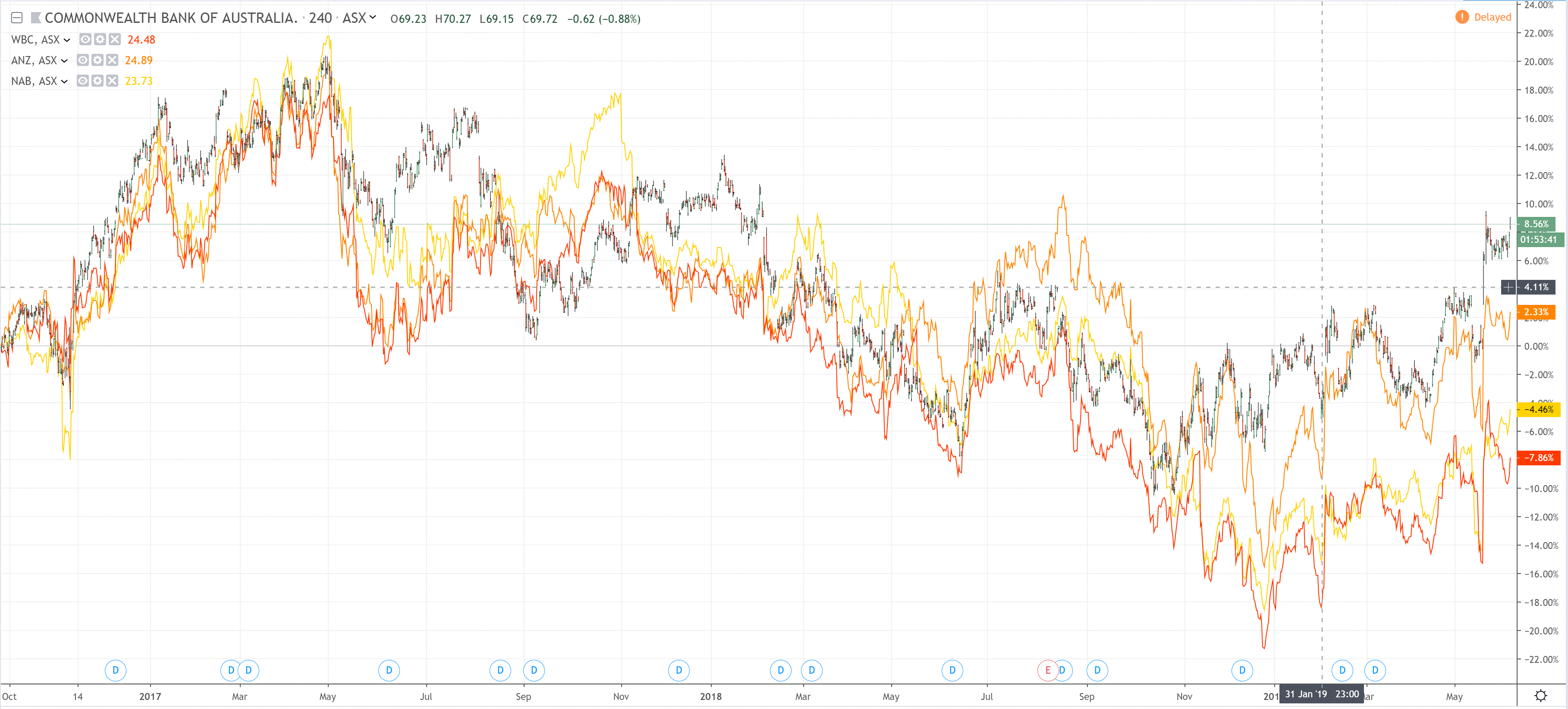 Big Realty has flamed out: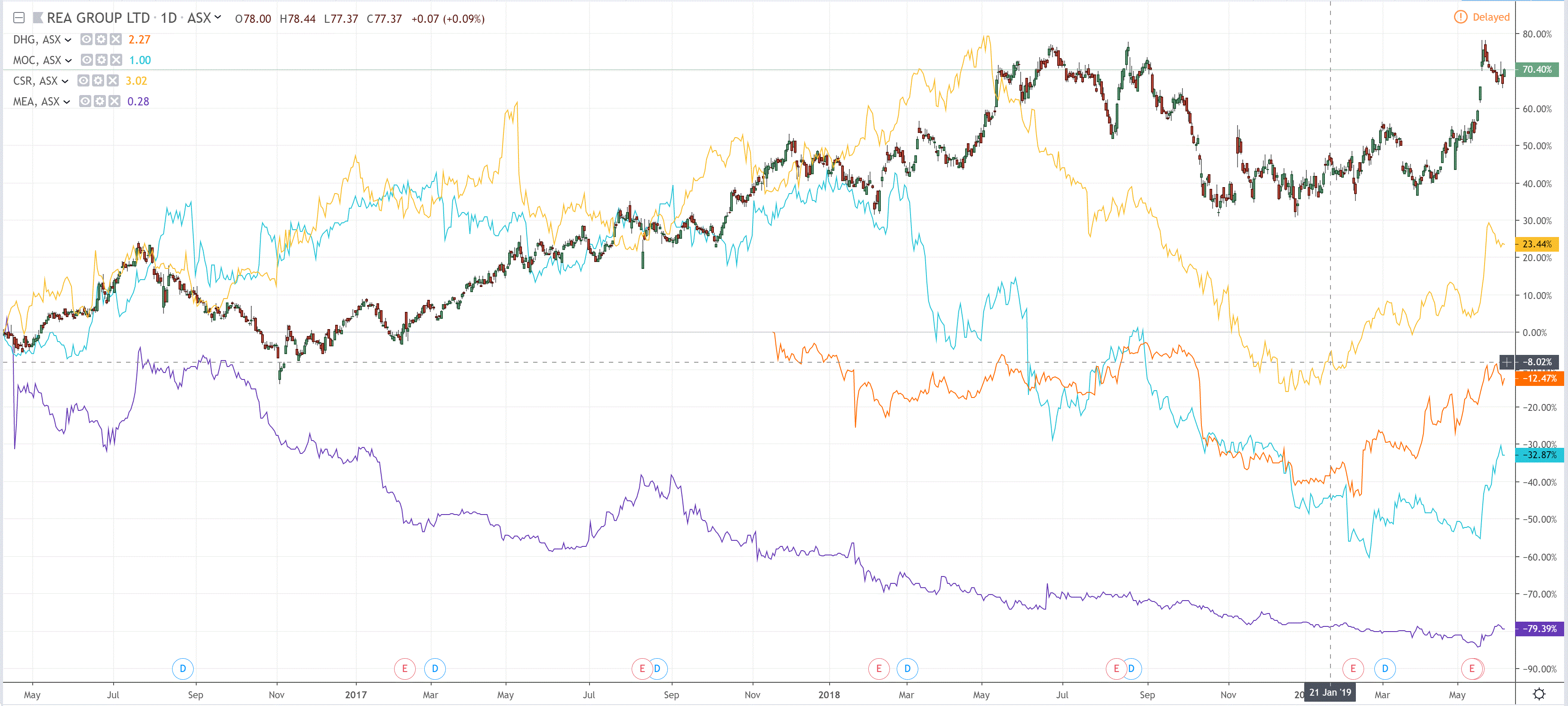 It will take time for markets to realise that there is no sudden rebound coming to Australia and as Fed action is priced the rising AUD will make it worse.
The Lunatic RBA waited too long and has lost control of the battler.
Latest posts by David Llewellyn-Smith (see all)