Around 13 years ago, the Australian Government agreed to implement so-called Tranche 2 global anti-money laundering (AML) rules for real estate gatekeepers – encompassing real estate agents, accountants and lawyers – in a bid to prevent illegal funds from flowing into property.
However, these reforms have been continually postponed amid fierce lobbying by shadowy "vested interests" negatively impacted by the reforms. This has led to Australia having the weakest AML rules in the world pertaining to property: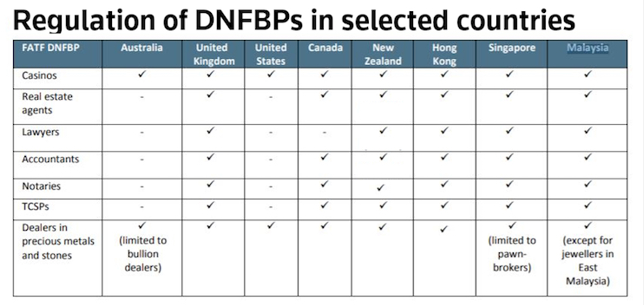 Australia's intransigence has seen a conga-line of international authorities – including the Paris-based Financial Action Taskforce (FATF) and Transparency International – deride Australia's failure to act, which has continually fallen on deaf ears within the federal government.
Later this year, we will go through the charade all over again, with FATF scheduled to conduct another evaluation of Australia's AML laws in September, which is bound to lead to more condemnation, finger waiving, and further strengthen Australia's reputation as a money laundering safe haven.
With this background in mind, SBS News reported yesterday that the Australian Greens would launch a motion in the Senate to enact the Tranche 2 laws when parliament resumes next month:
Professor of law at Latrobe University in Melbourne, Louis de Koker told SBS News Australian real estate was a particularly attractive destination for foreign and local dirty money…

In a 2015 report, the Australian Transaction Reports and Analysis Centre (AUSTRAC) estimated suspicious transactions from Chinese real estate investors in one year alone amounted to around $1 billion…

"It is certainly an issue that has been put in the too hard basket for too long. The time has arrived to take this seriously and address it," Professor de Koker said…

Greens Senator Peter Whish-Wilson told SBS News the changes were long overdue and that he would be moving a motion in the Senate to enact the laws when it resumed sitting next month.

"This is good policy and it is absolutely essential reform. It's been noted in the international community that Australia's laws don't go far enough. There is an appetite in the Senate right now to get these laws through," he said.

But after 13 years on the backburner, whether the laws progress forward will be up to the Coalition government and the Labor opposition.

Prior to the federal election, then-shadow treasurer Chris Bowen promised a Labor government would enact Tranche 2 of the anti-money laundering regulations, but the new shadow treasurer Jim Chalmers is remaining coy…

Adrian Kelly, the President of the Real Estate Institute of Australia said… "we do need to remember is that most estate agencies across Australia are very small businesses … we need to be mindful of the costs and red tape which might come about from whatever changes government decides"…
Credit to the Greens for fighting the good fight on this issue. However, these laws have languished under both Coalition and Labor Governments, and there is next to zero chance that they will be enacted at a time when the Morrison Government is seeking to stimulate the market.
Scott Morrison is, after all, a former senior manager of the Property Council of Australia, and protecting the industry is in his DNA.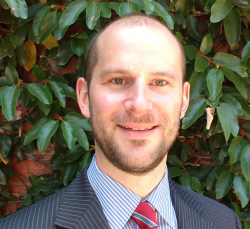 Latest posts by Leith van Onselen
(see all)