MB's call for a royal commission into Australian construction standards and practices has received support from Martin North, John Adams and Edwin Almeida, who discussed the issue in detail last night.
Interestingly, Edwin Almeida claims that there are also widespread problems with low-rise construction, and points the figure at all levels of government. He also notes that the problems with high-rise extends beyond cracking and flammable cladding to water penetration, poor ventilation and mould.
Given how many high-rise has been built over the past 15 years (see next chart), expect many more problems to surface over coming years.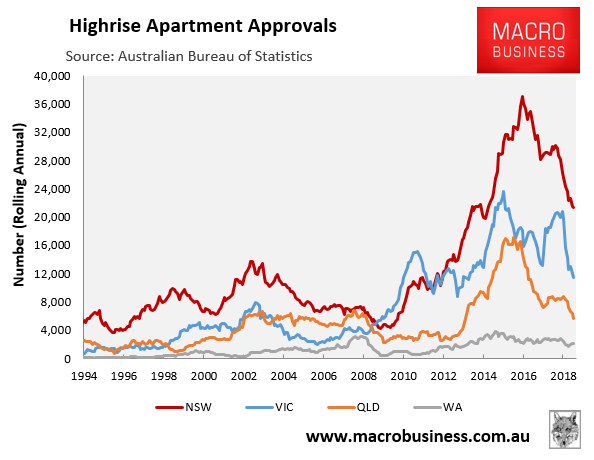 This is a disaster in the making.
Leith van Onselen is Chief Economist at the MB Fund and MB Super. Leith has previously worked at the Australian Treasury, Victorian Treasury and Goldman Sachs.
Latest posts by Leith van Onselen (see all)