The RBA has released a new Bulletin article, entitled Wages Growth by Pay-setting Method, which highlights how wage growth in Australia is universally weak, regardless of the type of agreement: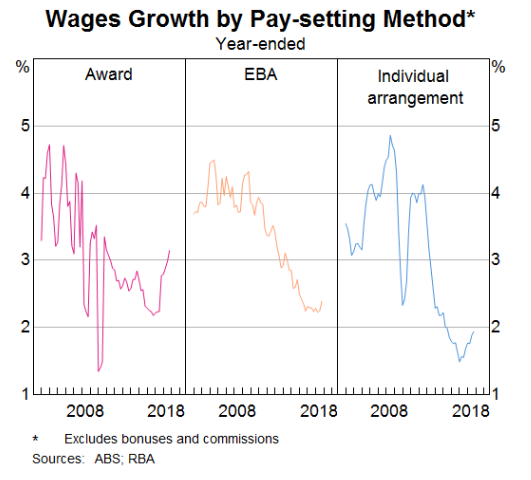 Regardless of skill level: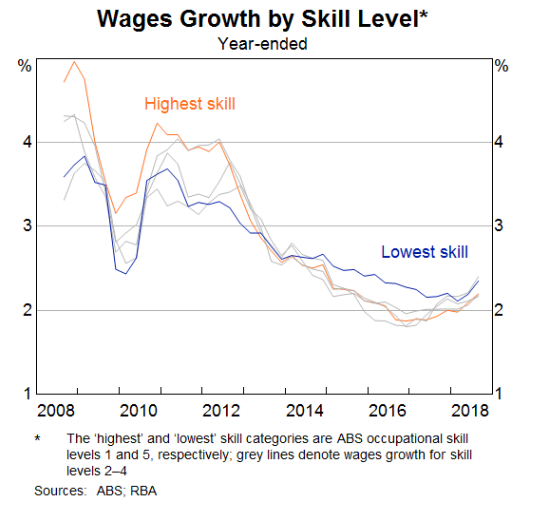 Regardless of sector: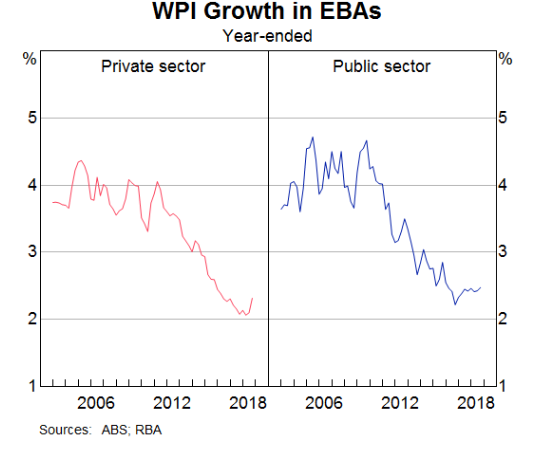 And irrespective of whether they are mining exposed: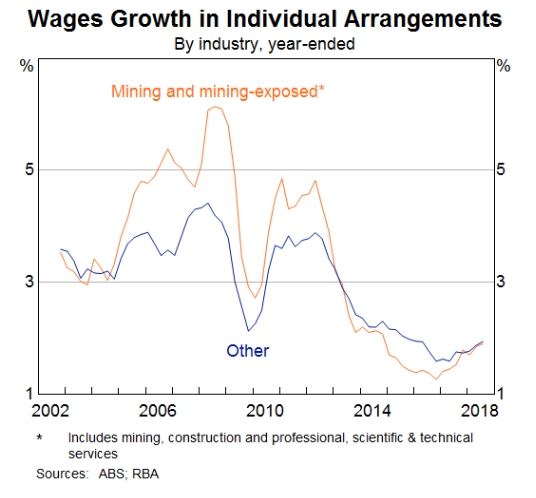 Looking ahead, the RBA predicts a gradual pick-up in wage growth:
Overall, these outlooks for the various pay-setting methods support the forecast for wages growth as published in the Bank's recent Statement on Monetary Policy, which suggests a gradual pick-up in wages growth over the next couple of years.
Of course, this forecast should be considered very low reliability, given the RBA's atrocious record: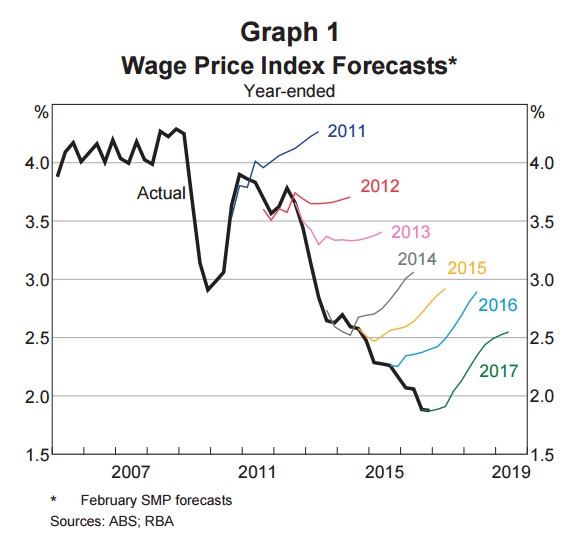 The truth is, as long as the cheap labour supply shock embedded in the mass immigration economic model persists, Aussie wages growth will remain stillborn.
Leith van Onselen is Chief Economist at the MB Fund and MB Super. Leith has previously worked at the Australian Treasury, Victorian Treasury and Goldman Sachs.
Latest posts by Unconventional Economist (see all)