Take a look at the latest domestic demand chart from Q1 GDP: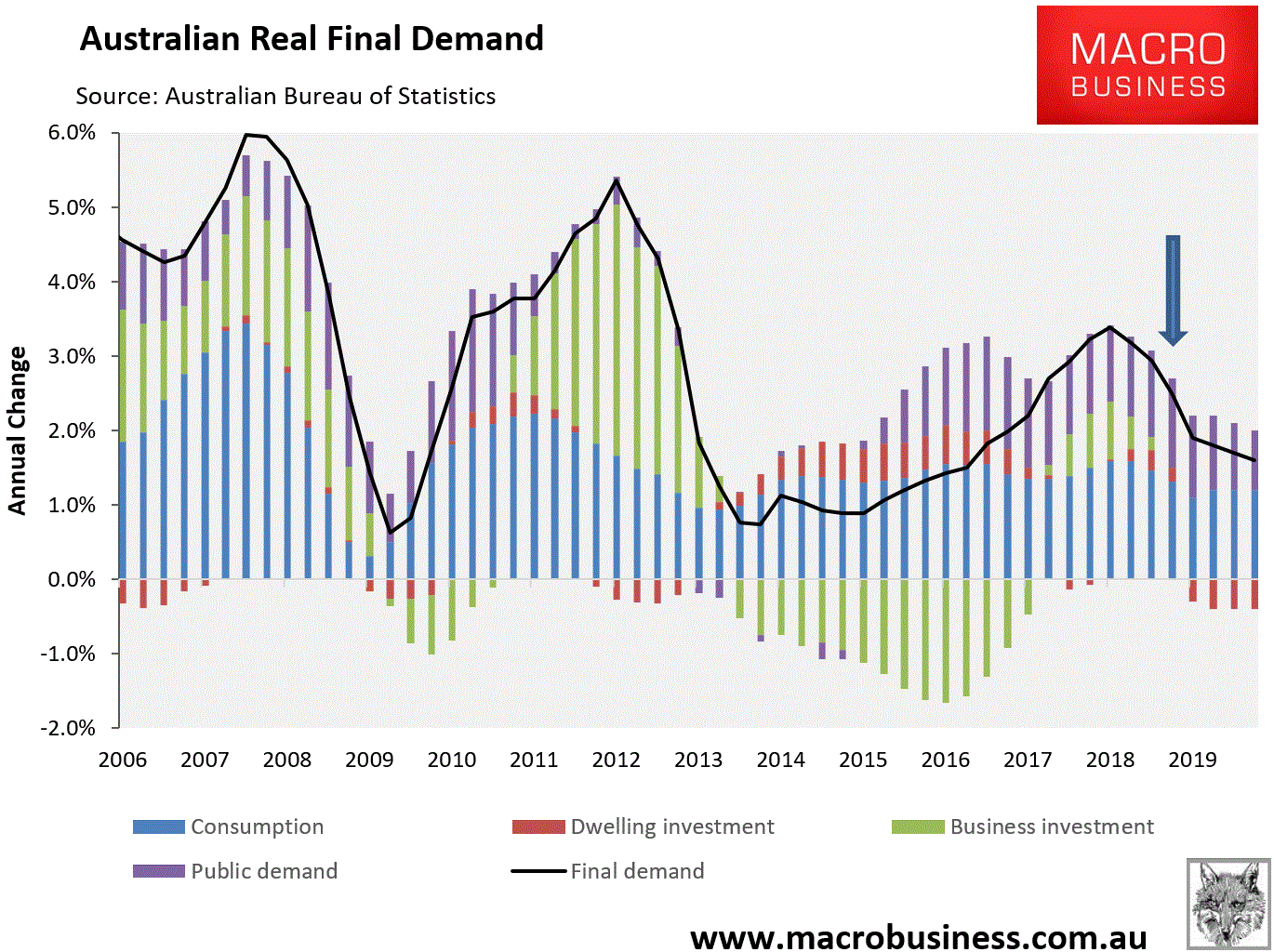 The arrow is Q1. I have extrapolated out the next year using the following assumptions:
a slight improvement in consumption;
a slight softening in public demand as infrastructure peaks;
zero business investment growth given that is where we are trending to despite what the ABS capex survey says, and
falling dwelling investment.
It delivers final domestic demand that falls away to 1.6% growth over twelve months, exactly the same as population growth but not enough to absorb it in the labour market.
Unemployment is going to rise over the year ahead and wages growth fall away.