The unstoppable bond rally continues with new all time lows for yields right across the curve this morning: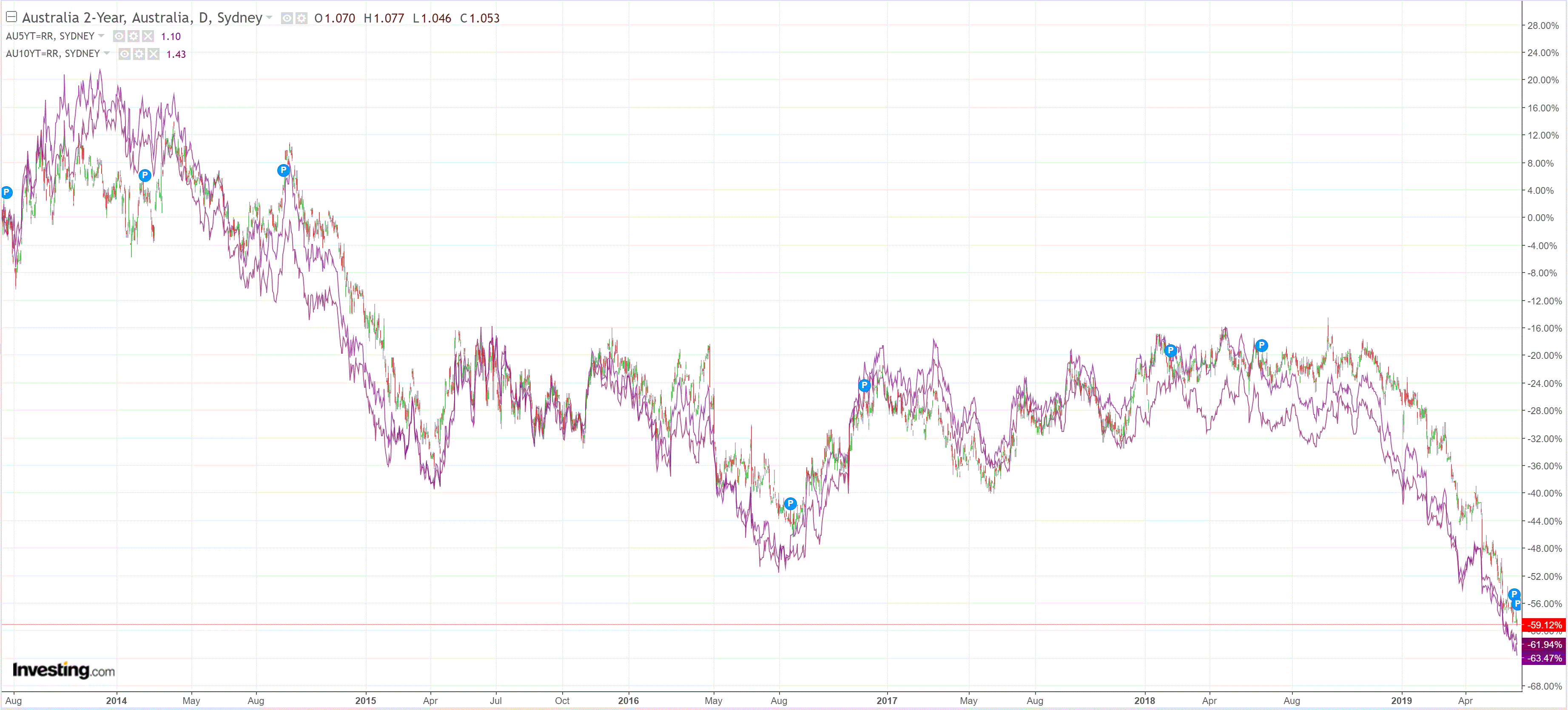 There is still little in the way of curve steepening and belly of the curve is actually inverting more fully: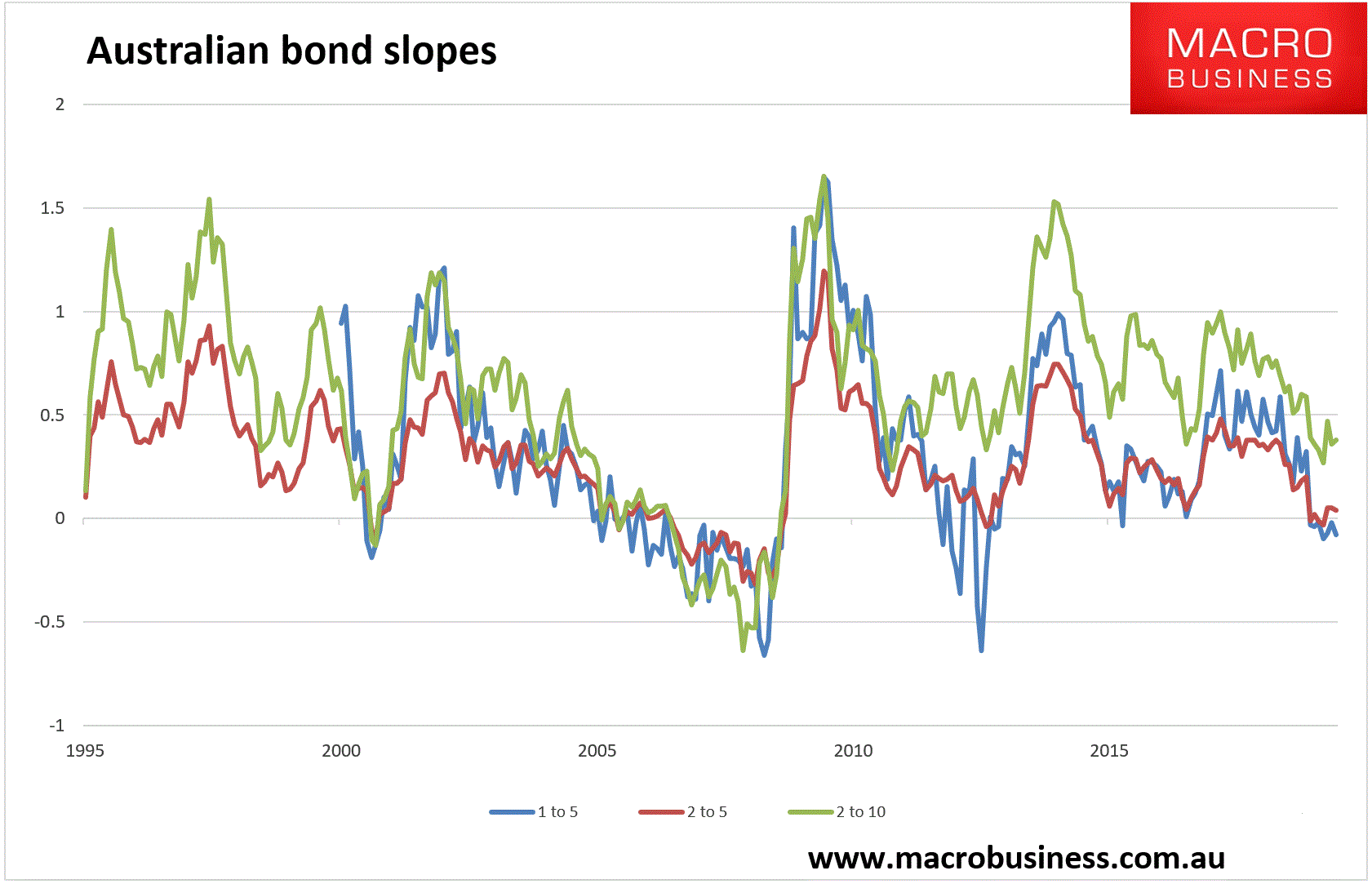 Spreads to the US have begun to widen again as weak local data and Hong Kong combine to scare markets on Australia: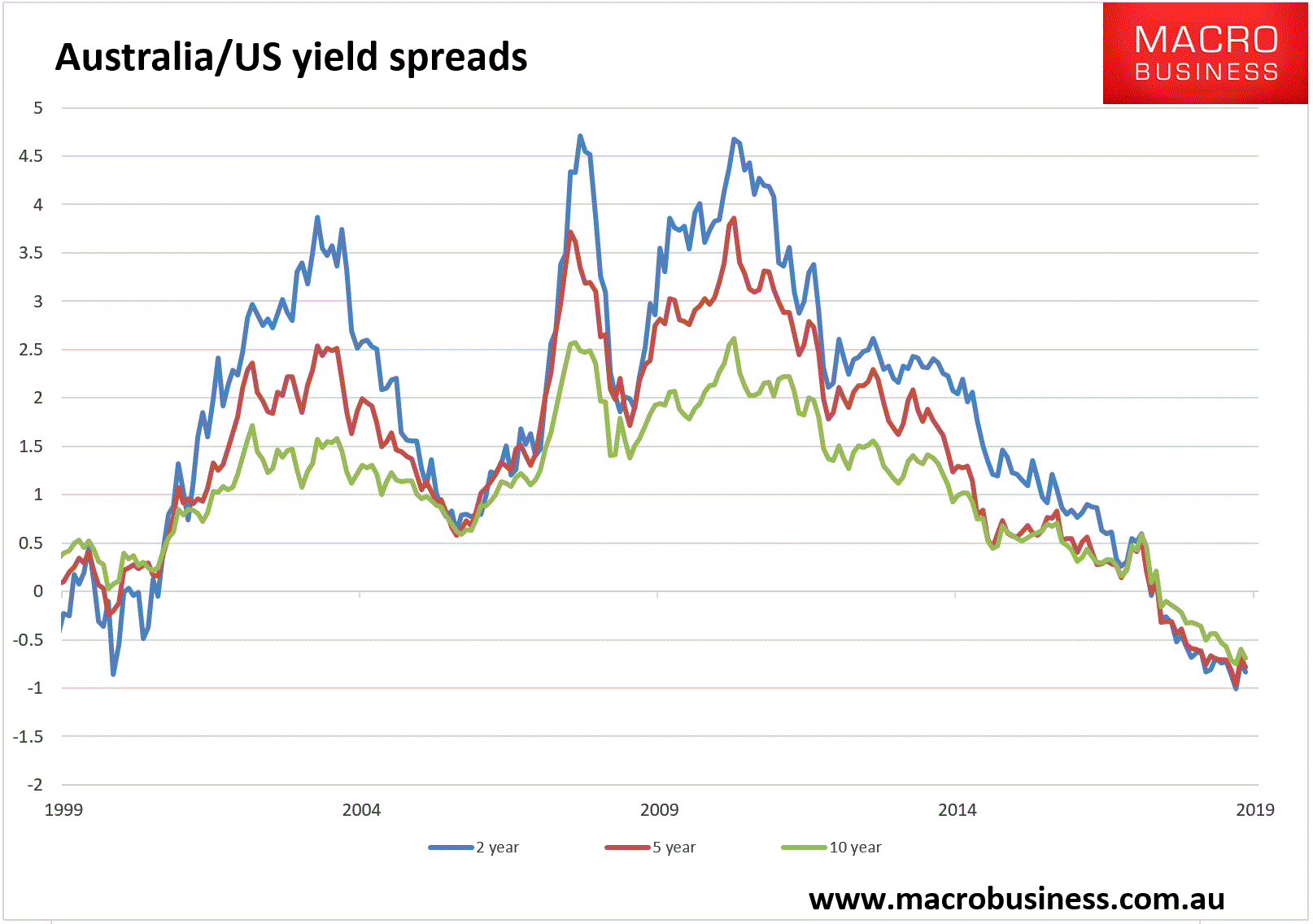 Not to mention last night uber-dovish RBA. More upside ahead. Only two rate cuts are priced. Four are coming, followed by QE etc.